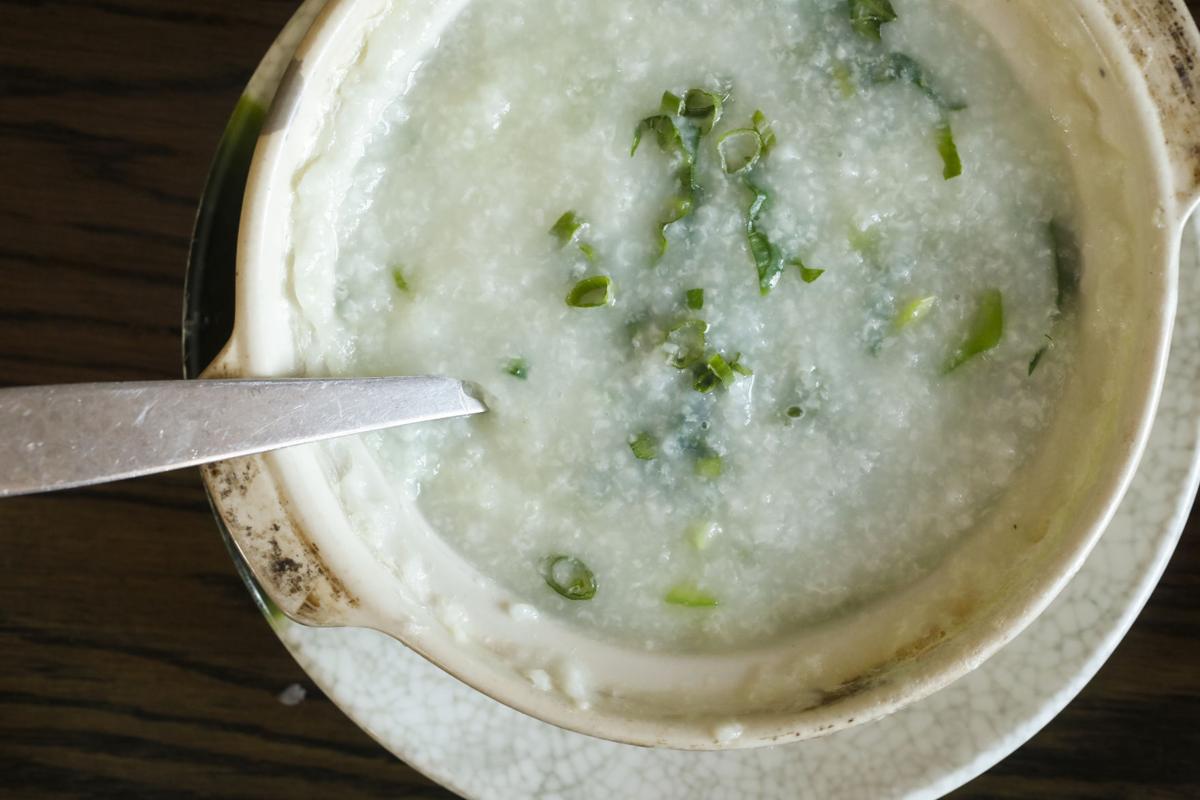 Justin Zhi Jiang calls himself a foodie. 
As the owner of Nani Restaurant at 518 Grand Canyon Drive on Madison's west side, Jiang tries a variety of food whenever he goes traveling. Dim sum, Nani's specialty, meets his interests. Jiang describes dim sum as inclusive, with different types of dumplings, buns, crepes, cakes and congee. It appeals to just about everyone. 
Jiang took over the family business five years ago as a fresh college graduate. He has been improving Nani's visibility in Madison ever since.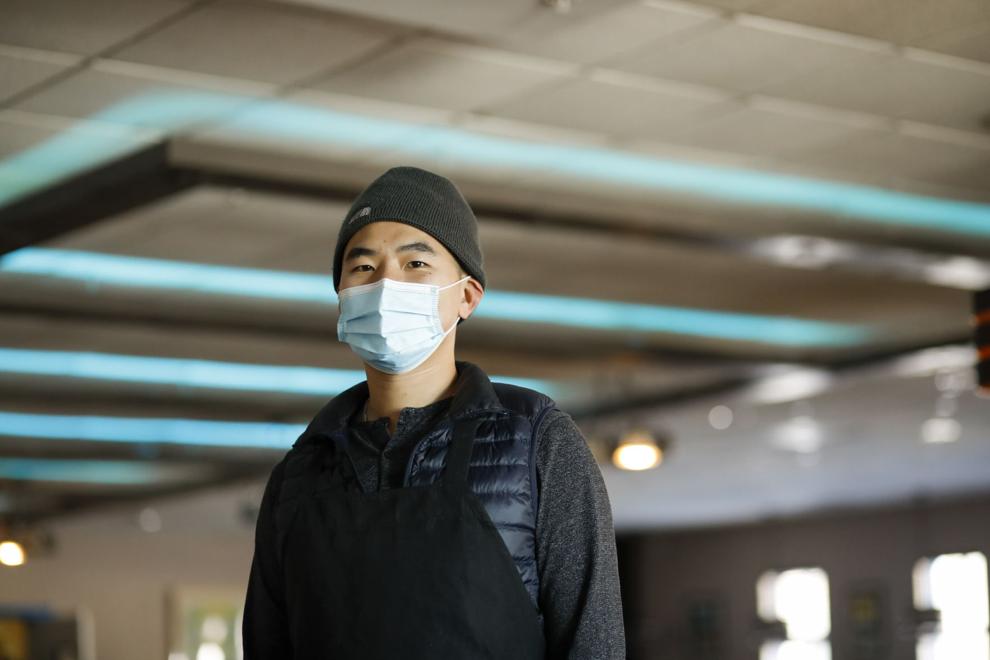 Inspired by his father, Jiang strived to run his own business. Growing up in a Chinese immigrant family, Jiang was taught to share in family responsibility. He managed the front of his parents' restaurant as a waiter and a cashier, and sometimes packed steamed rice for customers after school. 
"Holiday" was not a word in the family's dictionary, Jiang said. Even on Chinese New Year's Eve, the biggest festival occasion for them, Jiang had to wait for the feast until the restaurant closed and staff could sit together around a table. 
On those occasions, "dad made me steamed fish, very delicious," Jiang recalled.
Jiang gave a lot of credit to his father, Jingxun Jiang, for his success. Jingxun started from scratch and opened a restaurant soon after the family moved from Fujian province in China to Madison in 1999. The Jiangs have owned restaurants for years, including Edo Garden and Ichiban on Park Street. They opened Nani in 2015. 
With the encouragement of his father, Jiang took over the dim sum restaurant a year later when he graduated from the University of Wisconsin-Milwaukee in 2016.
"I was ready," Jiang said. "As a college student, once you graduate, you need to go find something to do. If you are not working, what else is there to do?
"Having my own business is definitely much better than working for someone else."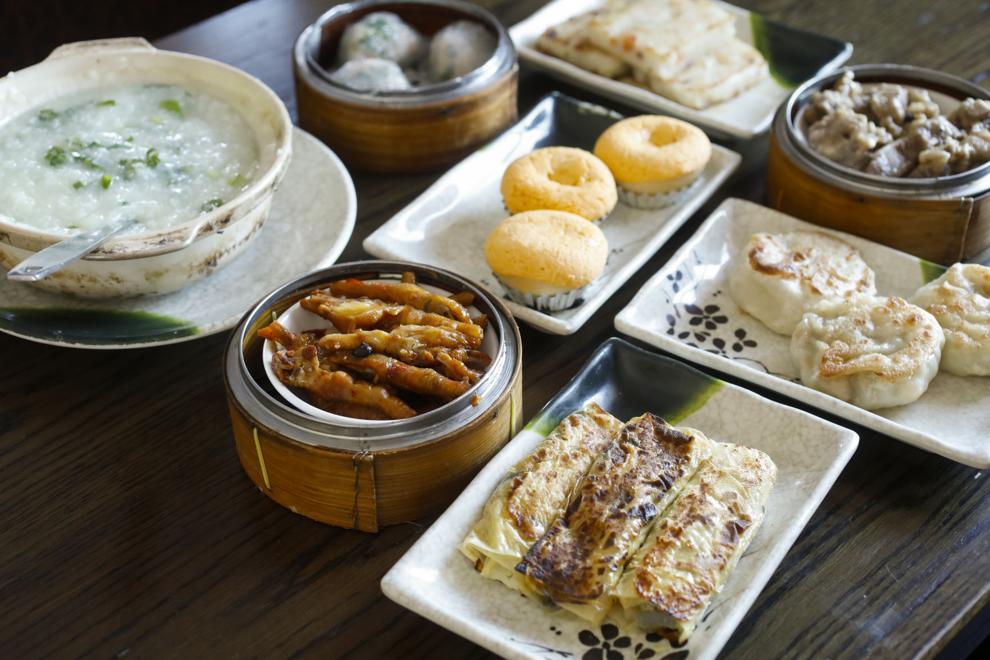 Jiang is like his dad in that he's also diligent and business-driven. He has made substantial efforts to expand Nani's customer base. 
Nani Restaurant runs slow during lunchtime on weekdays, so Jiang found a way to target college students and sell them lunch boxes. Food carts, including one that vended in front of Grainger Hall at the University of Wisconsin-Madison, contributed to his business's income. A $10 combo came with one meat dish, a dim sum side and rice. It gained popularity among students; 2019 was a successful year for the restaurant.
Jiang invested in advertising for years, and finally saw it drawing in more customers. 
"People started saying, 'Hey, there is a dim sum (place) in Madison. Let's go to eat,'" Jiang said.
When the COVID-19 pandemic hit Wisconsin last March and students turned to virtual learning, Jiang had to close both the restaurant and the food cart. Eventually he decided to switch to takeout only. Since last May, Nani has relied on all available online ordering platforms to keep business going. Jiang said he raised food prices by $1 on third-party platforms to offset increased commissions. 
"It was difficult afterward," he added. Revenue declined by 60-70%, but he doesn't feel comfortable being open for dine-in. "I think it's a big risk for myself and the employees."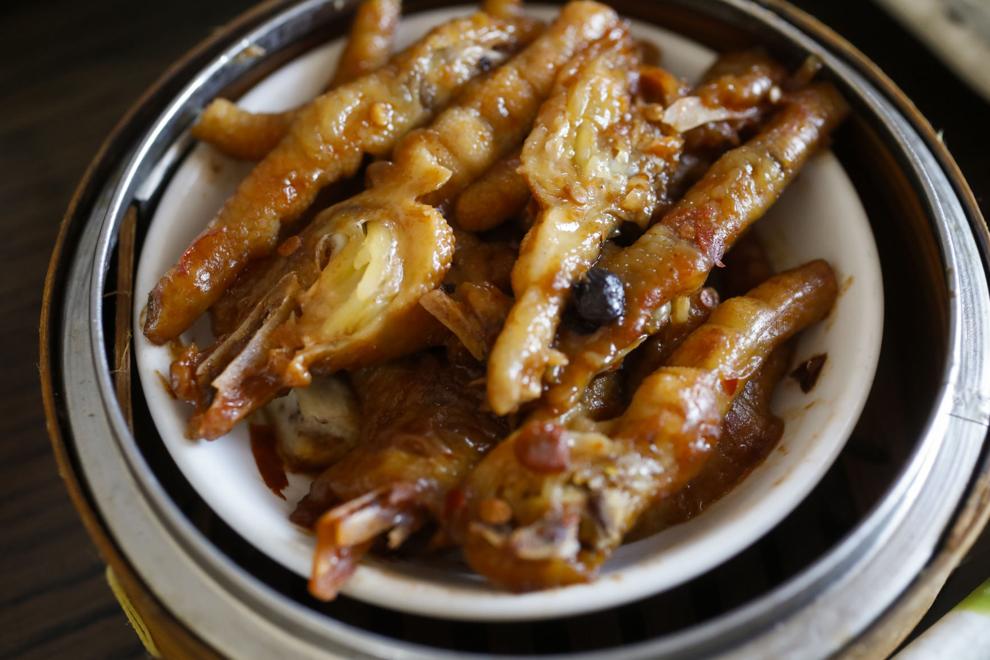 Jiang adapted quickly. He spent two days refining the menu to keep the most popular dim sum items. This simplified menu comes with around 60 dim sum dishes, whereas it used to have 73 items. They are prepared in small, large and medium, some in almost bite-sized portions. 
"Dim sum is a good sharing dish," Jiang said. "What makes it special is that it comes in a wide variety, and you can try multiple items." 
The most popular takeout dishes at Nani have been shrimp dumplings with green chives (large, $5.95 for three pieces), barbecue pork buns (medium, $4.95 for three pieces) and creamy egg yolk buns (large, $5.95 for three pieces). His Asian customers are "obsessed" with chicken feet (large, $5.95). Vegetable congee (large, $5.95), a warm rice porridge, sells particularly well during winter. 
Nani Restaurant also offers a full menu of Chinese dishes. Peking duck ($43.95 two courses) has been popular during the holiday seasons. 
On a recent Monday around lunchtime, just before Jiang was about to pack online orders in takeout bags, he was interrupted by an older couple.
"I'm sorry," he said, pausing to greet them in the front door. "We don't take dine-in yet." 
Jiang strolled through the large, empty space. "I feel sad that this is all happening in the restaurant," he said. "It's difficult. Every month is just about breaking even, sometimes a little short."
He quickly turned back to his pragmatism. "But I do the best I can."
Share your opinion on this topic by sending a letter to the editor to tctvoice@madison.com. Include your full name, hometown and phone number. Your name and town will be published. The phone number is for verification purposes only. Please keep your letter to 250 words or less.