FOOD & DRINK
Restaurant review: Sleek space and hearty entrees move Salvatore's Tomato Pies ahead in Sun Prairie
The pizza obsession Sun Prairie built has a shiny new corner office. 
When it opened just over five years ago in a mini-strip mall next to a Check Advance, Salvatore's Tomato Pies felt like a discovery. After my first taste of fig and bacon pie with blue cheese, I began to find reasons to pass through Sun Prairie, where I do not live. Any pretense for that pizza.
I wasn't the only one. Salvatore's won fans all over the county for its Trenton, New Jersey-style sauce-on-the-top tomato pies. In late 2014, another Sal's popped up on East Johnson Street serving tacos, too.
In September 2016, Madison Magazine named chef/owner Patrick DePula chef of the year. And in late November, Sal's Sun Prairie moved house.
The Sun Prairie Salvatore's now lives in a 3,000 square foot space at 121 E. Main St., formerly the Mexican restaurant La Tolteca.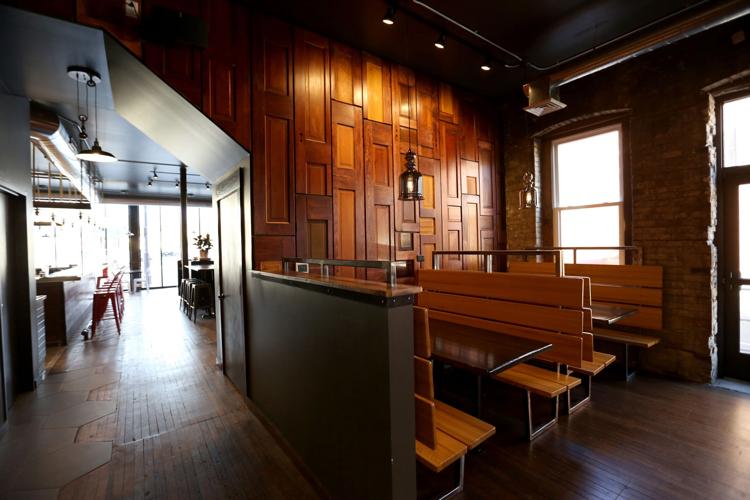 The new full bar borders exposed brick with metal accents. Wooden doors repurposed as walls are used in the back of the restaurant, in front of an open kitchen. Combined with pizzas topped with fennel pollen and housemade stracciatella cheese, it's enough to make one forget that Sun Prairie is still a small town. 
"Now and then we still get pushback on, 'Why would I want to pay X for this when I could go to blank pizzeria and get a pizza for $8 less,' like from a chain," DePula said. "'Why would I spend the difference?'
"Over the five years we've been in business, that's become less and less," he said. "We have a devoted following, and we're very grateful for that in Sun Prairie."
A vocal farm to table advocate, DePula doesn't suffer impostors lightly, and he's quick to defend Sal's mission and prices (his relationship with Yelp is fraught). As Salvatore's culinary director John Jerabek recently put it, "he's kind of an instigator."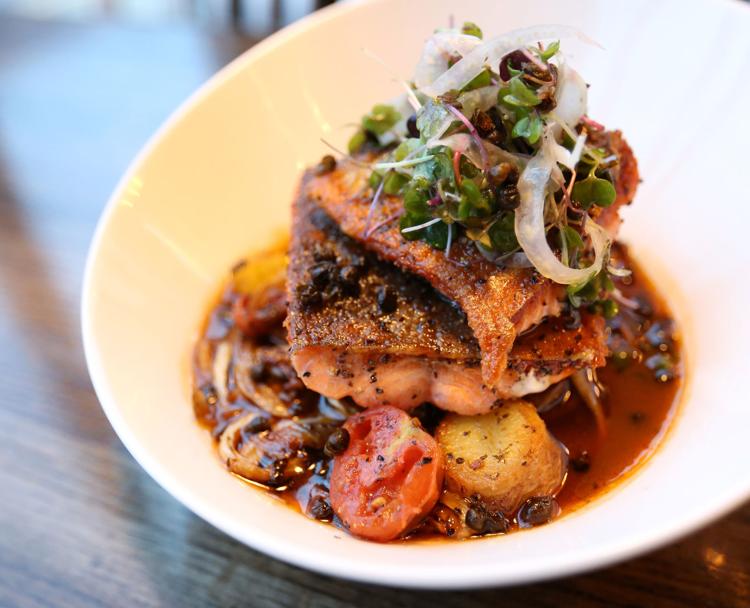 But DePula backs up his bluster. REAP, a local food nonprofit, called Salvatore's "a champion of local food." DePula himself claims that 70 percent of Salvatore's ingredients come from Wisconsin, from sausage shared with Ian's Pizza to locally grown kale and mushrooms.
For the new menu, DePula worked with Jerabek, chef Bethany Pieters and sous chefs David Rocha and Danielle Broge to develop appetizers, entrees and pizzas that will change seasonally.
The look is distinctly higher end than the Sal's that opened in 2011. An appetizer of crispy pork belly ($9), edges as dark and crispy as brisket burnt ends, would not be out of place on the Capitol Square.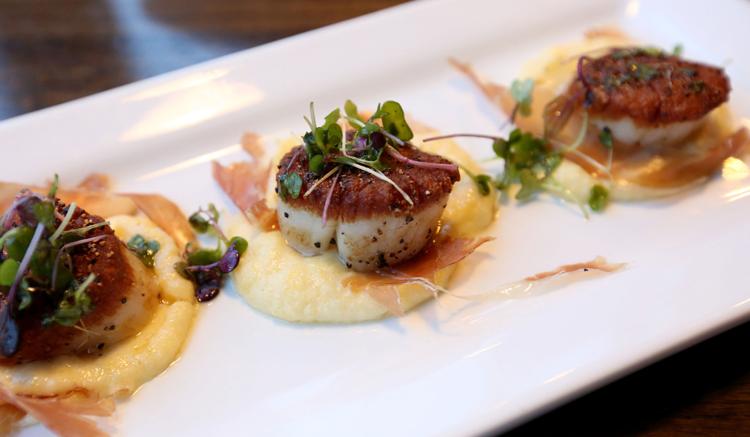 Scallops ($13), seared hard and almost creamy inside, rested on a dollop of polenta and a curl of cured ham. With a sprinkling of microgreens, it was a small plate for 2017.
Sal's does reveal a red check tablecloth, old school Italian side — like spaghetti and meatballs, or the occasional special with black olives — but usually with an update, often more vegetables. Crunchy pickled cauliflower, Brussels sprouts, roasted carrots and housemade pickles elevated a classic antipasti plate ($11 for two/$19 for four).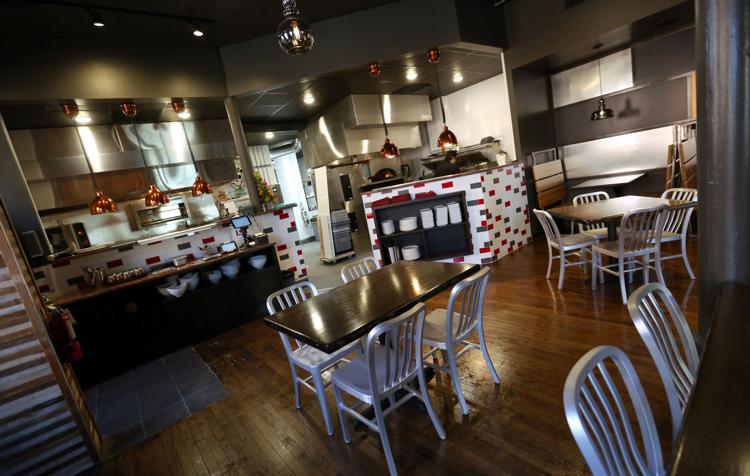 The hearty, buttery garlic cheese bread ($8) was shiny and chewy, and looked like a bagel sprinkled with sesame seeds. Mild melted gouda, sandwiched between wedges of bread hamburger-style, complemented sweet and spreadable garlic confit. The whole thing was delicious. It could spoil your dinner in the best way.
A big bowl of lightly fried calamari ($11), a mix of surprisingly tender rings and tentacles, could do some damage to the appetite too. Give it a good squeeze of lemon and dip away in excellent spicy aioli — sorry, "dynamite sauce."
Among lighter fare, a Caesar ($10) with parmesan crisps doing double duty as both croutons and cheese offered a lesson on how to update a classic without losing its appeal. But a quinoa salad with sweet potatoes and kale ($9) needed a zip of acid, something to bring it to life.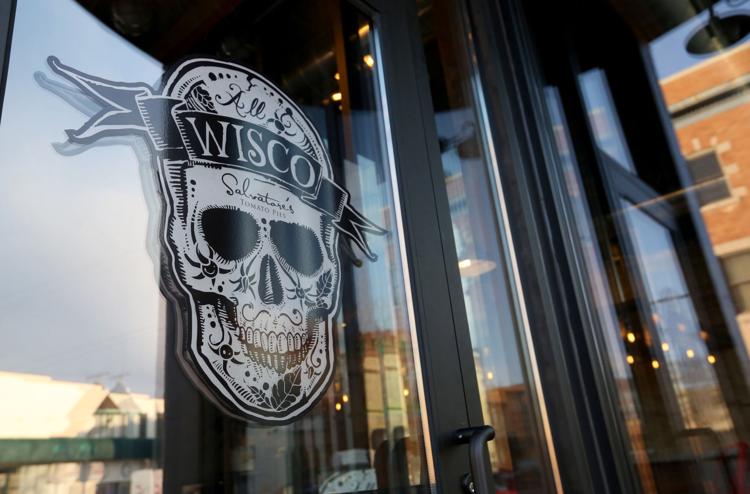 Best of the entrees on the opening menu was a rich short rib ragu ($18), chewy, flat pappardelle pasta and beef with just enough zip from preserved lemon and calabrese chili. The ribs fell apart, and mushrooms gave the sauce extra oomph. This is exactly what a woman wants when the wind outside makes her face burn. 
Arctic char ($22.50), skin expertly crisped, got the meat treatment, with fingerling potatoes, thin-sliced fennel and a deeply savory broth I wanted to slurp straight out of the bowl.
I was less excited about the porchetta ($17), a roulade of pork that was dry inside, accompanied by white beans and veggies that were overwhelmed by pesto sauce. 
As the Sal's team recently learned, change can be hard with loyal fans, especially pizza lovers. When the kitchen tried to retire Terrence's Favorite, a familiar combination of sausage, roasted peppers and onions, an outcry led them to reinstate it a week later.
But if I'm honest, I didn't notice at first that a couple of my own favorites had ghosted too.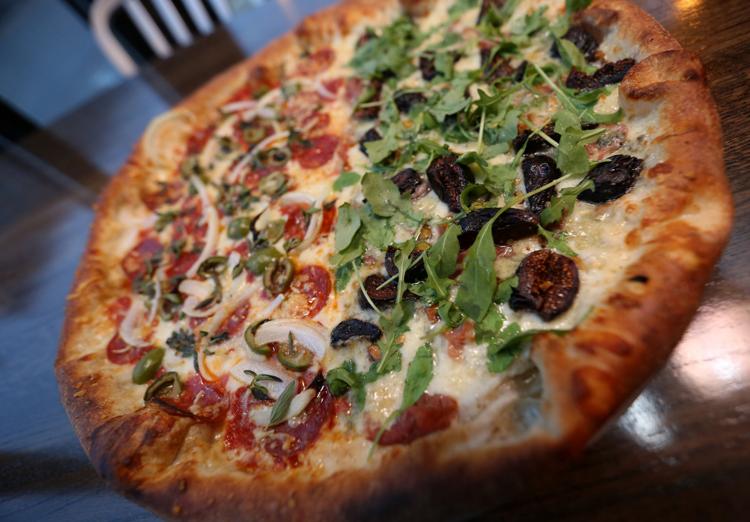 Arrividerci, feta-topped Mediterranean. I'm smitten with the El Toro now ($12 10"/$22.50 16") with its smoky paprika sauce and meaty Castelvetrano olives. I hadn't heard of Chicago-based Nduja Artisans, makers of the deeply spiced Spanish-style chorizo on top, but we won't be strangers for long.
And adios, Farmer John's Smoked Gouda. That mushroom/bacon/caramelized onion number could be a cousin of the similarly earthy Woodsman ($12/$22) on the new menu, made with mushrooms, leeks and truffle oil.
DePula insists that the kitchen can still make the old favorites when they have the ingredients on hand. And I understand the uproar, because I have an emotional connection to the fig and bacon pie.
With my critic hat on, I can acknowledge that the revamped, renamed Figgie Piggie ($13/$23) could be the better pizza. Prosciutto is empirically better than bacon. Fresh arugula is inarguably an improvement. To blue cheese on the original, Sal's has added a sweet/salty Wisconsin cheese called Montamore that's like a parmesan crossed with cheddar.
Still. Balsamic reduction on that first version may have felt a little dated, but it had more acidity than spicy honey on the Figgie Piggie. The wine-poached figs stayed, thank goodness, but did this Piggie need pistachios? Nah.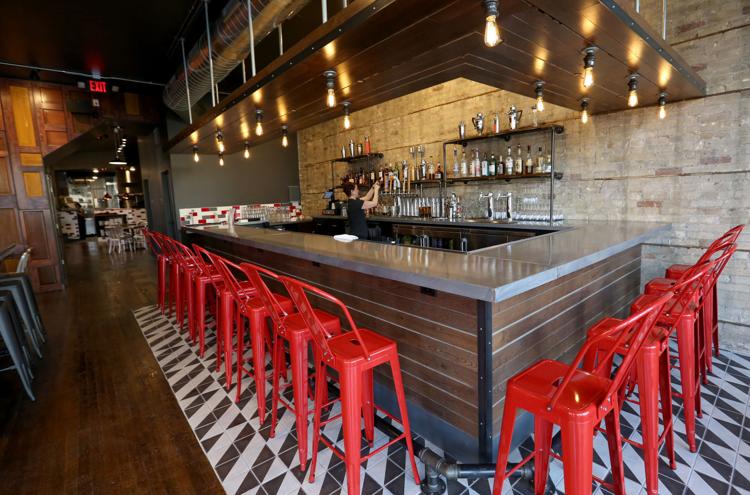 For staunch souls who make it to dessert, DePula's pastry chef and wife, Nichole DePula, makes dark and shatteringly crisp two-inch-long cannoli ($4) piped full of orange-scented ricotta. They're the perfect size after a big meal, and just sweet enough.
Opera cake ($7), 11 thin, delicate layers of cake, chocolate and cream, was more elegant. But given the chance, I'd leave the cake and take the cannoli.
What's next? Lunch, hopefully soon. DePula has long talked about doing a more high-end concept. He's considering a collaboration on a banquet or party space, also in Sun Prairie.
He'd love to see a noodle bar, a sushi place and a brewpub come to the town of 30,000. It's growing quickly, and has doubled in population since 1990.
"I'm hoping we're proving to others that there's a market for what we're doing in Sun Prairie," DePula said. "And that others will invest in downtown and increase the diversity of the food scene here."