In a field on the southeast edge of Verona, a mini dining district has popped up like so many Madison high-rise apartments.
From the lobby of a sparkling new Hyatt Place hotel that opened in spring, business travelers can walk to a wine tasting at Fisher King Winery, which moved to Verona a year ago, or across the street to Wisconsin Brewing Company.
They could check out Sugar River Pizza or grab a fancy grilled cheese and watch the game at Verona Woods. Now 4 Sisters Tapas Restaurant, open since Oct. 16 at 958 Liberty Drive, wants to add fine dining into the mix.
"We wanted to capture a little bit of the west side of Madison and keep them from going downtown," said chef Jake Suskey, who runs the restaurant with his wife, general manager Kate Suskey. "We went for culinary things that would be fine dining, toward the higher price point clientele.
"For our direct competition, I would consider Eno Vino."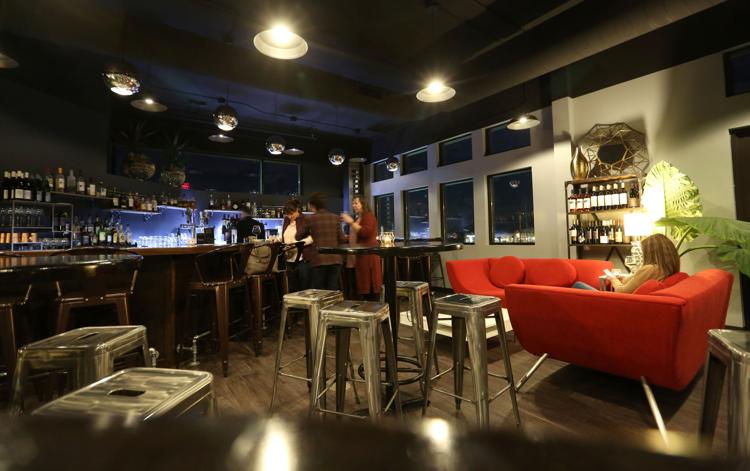 The Suskeys' comparison is not far off. 4 Sisters shares a globally inspired menu of small plates, a long but basic wine list and the same iffy quality-to-price ratio. Dinner for two easily tops $100.
Both restaurants have ample space for big groups or private parties — 4 Sisters can seat 120 at a time and will host its first wedding later this winter — and a bar menu stocked with sweet cocktails. In 4 Sisters' case, these heavily feature both simple syrup and elderflower liqueur, affectionately known to some as "bartender's ketchup."
Except for 4 Sisters' lack of televisions ("if there's an afternoon game, they can go next door and come here for dinner," Kate Suskey said), the biggest difference between Eno Vino and 4 Sisters could be location.
"This area is up and coming, it's growing so much," Kate said. "All we keep hearing is how big Verona's getting. (The owners) wanted to get in before it got too big."
Sisters Traci Weber and Lori Helke with sister-in-law Corynn Wieland own three restaurants already in the La Crosse area, including the original 4 Sisters with views of the Mississippi River. A fourth sister, Kathy Wilhelm, is no longer involved with the business, Kate said.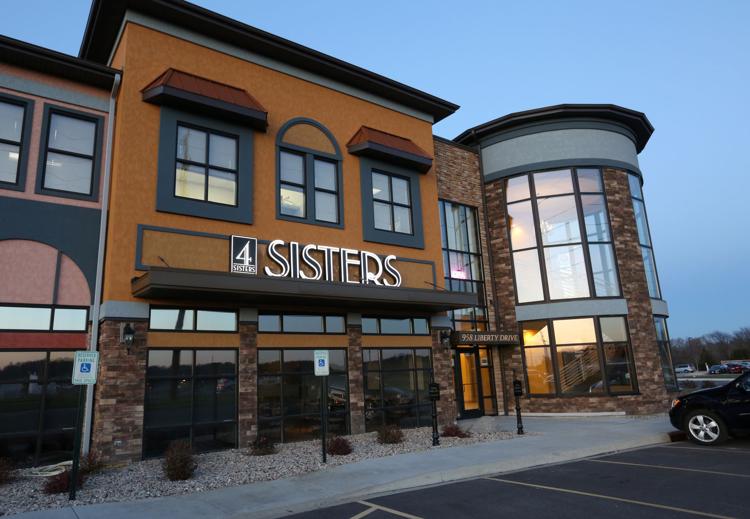 For the group's Madison area debut, Jake Suskey decided to "throw some things (in) that aren't seen every day," like truffle foam and Tabasco pearls, to "amp up the plates."
Yet the best of Suskey's dishes had a comfort food slant. Dense and doughy gnocchi ($17) had a good hard sear on them, tossed with a creamy pesto sauce and fall veggies like tender brussels sprouts and sweet butternut squash. It felt like when a late night, everything-in-the-fridge pasta magically works.
Subtle heat kicked up cayenne chicken ($19), a schnitzel-style cutlet with pureed potatoes and more of those brussels sprouts. As with a small plate of duck leg confit ($14), a bit of crunch would have helped. Too much at 4 Sisters edged too close to mushy.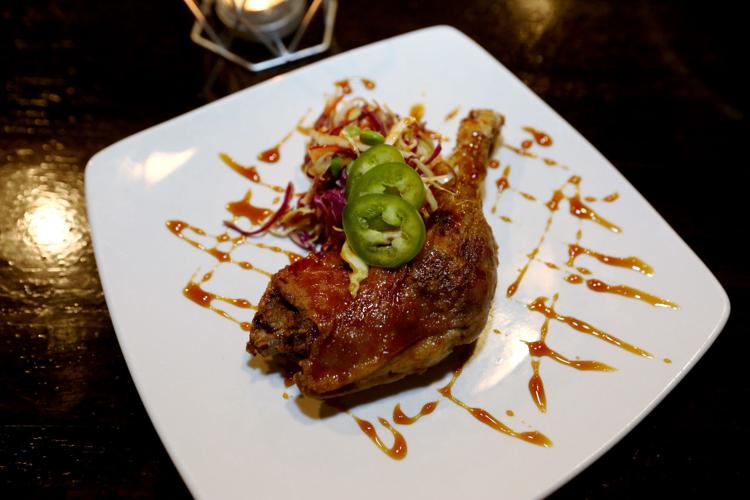 Texture was a consistent challenge, especially among tapas. On a seafood trio ($15), only a single scallop was perfectly seared. On either side, a bland, bread-y crab cake fell apart and prosciutto-wrapped shrimp did an impression of bendable plastic.
Fish is meant to be 4 Sisters' strength. One staffer said she changed her mind about the shellfish when she tried New Orleans-style oysters Rockefeller (three for $12). Of course she did! Smother anything with that much broiled cheese and it's bound to be tasty, buffered by creamy spinach and a spritz of lemon.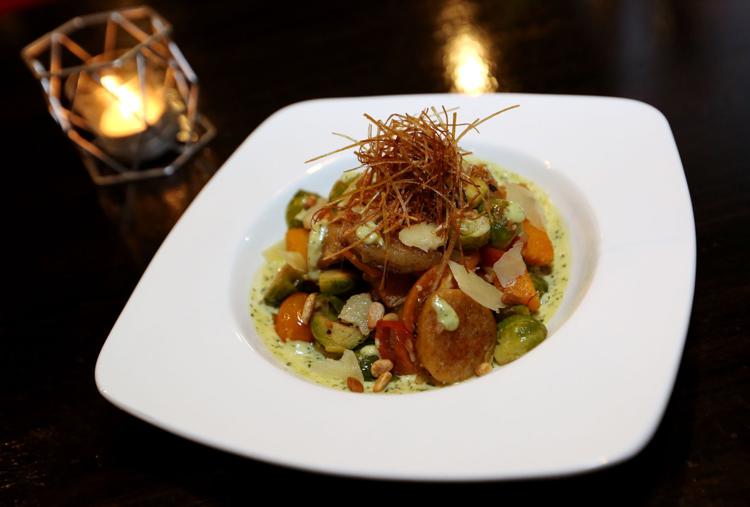 Many of 4 Sisters "tapas" — the Spanish meaning is absent here — could have used another round of edits. Perhaps that duck confit would have been better without splatters of sticky chili pineapple gastrique.
Paper-thin beef carpaccio ($14) didn't need extra ricotta on the nearly stale toast in addition to fried capers, shaved parmesan and wilted greens.
Even rice wasn't quite right. Seafood and chorizo paella ($25) had a touch of smoke, but the dry yet loose consistency and mildly spicy peppers made it taste more like jambalaya. In a white truffle oil-drizzled risotto ($10), gloppy undercooked rice swam in heavy cream. 
At least there's always beer. 4 Sisters keeps six taps rotating with Wisconsin brews from Central Waters and nearby Hop Haus, among others. Bartenders can make a solid rye whiskey Old Fashioned ($7), a Manhattan ($9) with sweet Spanish vermouth and a good strong riff on a Boulevardier called the Al Capone ($9).
Cocktails trend sweet, though. A bourbon-based New York Sour ($9) with a float of red wine tasted mostly of sugar. Best, maybe, would be to just lean in — after all, a cold and boozy chocolate cake martini ($8) would make as good a dessert as the rich vanilla crème brulee ($6).
For where it is, 4 Sisters' wine list is priced aggressively by the glass. Diners will pay $10 for a sharp Provencal rosé that retails for a few bucks more.
The bottle list lacks vintages and savvy drinkers might notice that many are mass market grocery store options, but the average price is only around $40.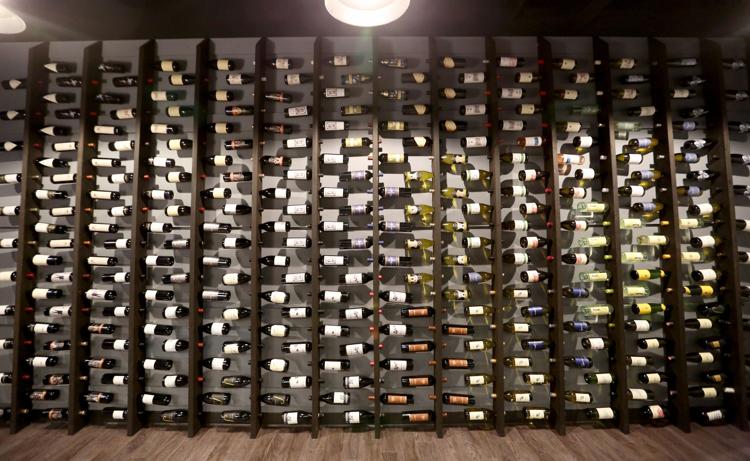 So far 4 Sisters' opening has been quiet even on weekends, with little promotion in the area beyond Facebook, where it has largely glowing reviews. On several visits, staff were universally friendly, even while still getting their feet under them in the new space.
"We're relying a lot on word of mouth," said Kate Suskey. "We wanted to have a slow opening to get our process down."
Suskey hopes more restaurants in Verona will help more people find 4 Sisters.
"People staying in the hotel for a week can try out different food every night," said Kate Suskey. "There's such a variety in this location. You don't have to travel downtown."
Yet for now, unless the kitchen continues to fine tune, that's probably the smartest move.