The spinning rotisserie in the kitchen at Doolittles Woodfire Grill, fragrant and visible from the dining room, holds up to 36 birds at a time.
Sometimes the kitchen turns over a couple spits for wings, 70 to 90 per rack of whole chicken elbows from wing tip to shoulder. On Fridays and Saturdays, the rotisserie stays full all night. 
"We load it up in the morning to get ready for the day," said Ian Dietterick, the executive chef of the east side Madison Doolittles location for the past two years. After that, "we like to keep one or two (spits) on just for the visual, the eye appeal when people walk by."
Open since 2014, the Doolittles Woodfire Grill near East Towne Mall doesn't have the visibility of the neighboring Olive Garden, Red Lobster and Jimmy John's. Drivers can't see it from East Wash, and if they could they might not know what it is.
Five years in, this aviation-themed rotisserie restaurant still flies under the radar. But as holiday shopping season sneaks up on us, Doolittles has a cozy banquette and uncomplicated comfort food to restore a body. When you get stuck in the Dick's Sporting Goods until 10 p.m. next December, remember that Doolittles is open really late every day. They keep the whole dinner menu available until 11 p.m. on weeknights and midnight on Friday and Saturday.
John Sheehan and Lynn Reimer own Doolittles (founded in Eagan, Minnesota, in 1989) and a sister restaurant chain, Porter Creek (two locations). There are three Doolittles in Minnesota and one in Fargo, North Dakota. A third similar concept, ROAM Kitchen & Bar, opened recently in South Dakota.
Writing for Tasting Table, Kat Kinsman noticed that 80 percent of the James Beard best new restaurant semifinalists in 2016 had the words "wood-grilled," "smoked" and "ember" on their menus, "and half of the finalists have wood-burning grills, thank you very much." Even Spiaggia restaurateur Tony Mantuano (who's coming to Madison College to speak next spring) insisted that his new Chicago spot, Maddon's Post, must include a wood-fired grill.
Call it a return to our roots or a natural counterpoint to too many foams and powders, wood-fired grilling feels like fall. At Doolittles, it makes the foyer smell great.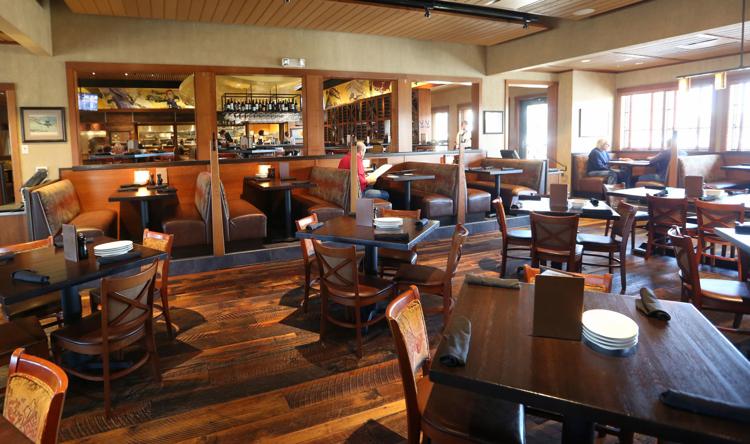 Doolittle's chicken, served by the quarter ($13.95 at lunch) and half ($18.95) is the main draw, and it's just as smoky and satisfying as you hope it will be. The important thing about these birds, which come from the national distributor US Foods, is their consistent size so they will cook evenly over three hours in the quickly spinning rotisserie. Doolittles burns white oak, which lends a light smokiness to the whole birds and mildly spiced buffalo wings ($11.95 for six, an entrée-sized portion).
Chef James Foley at Doolittles corporate headquarters developed the menu and deploys the chicken as often as possible — in soups, on flatbread ($11.50), in Cajun-style creamy pasta ($15.95). There is chicken on every single entrée salad, from a traditional Cobb ($12.95) to a Southwest BBQ version ($12.95) that buried the bird under mounds of cheese, a corn/black bean mix and slightly stale tortilla strips.
A few post-shopping spins around the rest of the menu revealed that Doolittles makes a fine tavern-style burger, with a juicy patty and a bun with just enough heft. Get it with a cross of bacon and slice of smoked cheddar ($12.95).
Chicken tortilla soup ($5.59 to start, $3.95 with an entrée) had a depth of flavor and plenty of veggies. The soup of the day may be better than what's always on, a chicken wild rice that tasted mostly like heated heavy cream.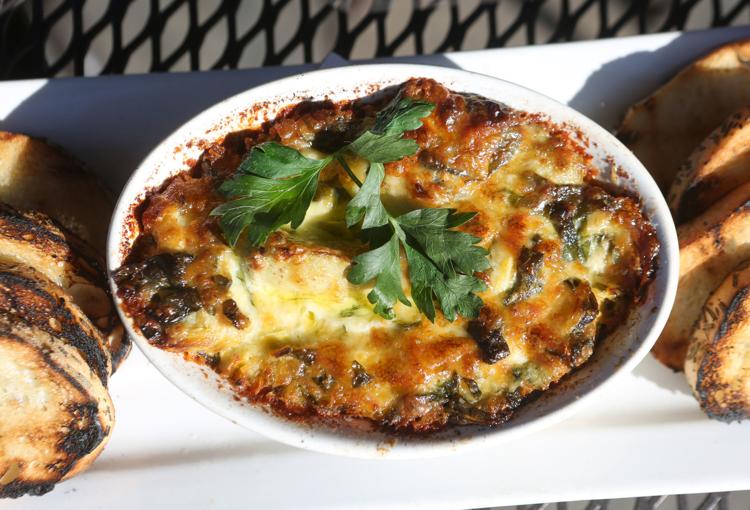 Maybe it's cliché now since I never see it on menus anymore, but a good creamy spinach artichoke dip ($10.95), browned and still bubbling when it hits the table, is a thing of beauty. Doolittles bread isn't great — it looks and tastes like industrial quick-rise stuff — but slather on enough of this veg-heavy, melty, parmesan-topped dip and nobody will notice.
Doolittles' kitchen was pretty consistent, likely because Dietterick has senior team members who've been at the restaurant for four-plus years. Mahi mahi ($20.95) was perfectly grilled, as was a bone-in pork chop ($21.95). The cross-hatching from the grill was so clear, it looked painted on.
There were some missteps among sides — undersalted potatoes, bland sauce on the fish, a sticky sweet fruit compote with the pork — but wins too. We got crisp, fresh-tasting green beans alongside a medium rare 10-ounce top sirloin ($21.95) and a house Caesar ($5.95) with croutons that looked homemade.
The beer list here is decent, with some local crafts (One Barrel's Commuter kölsch, an Irish red from Vintage) and some national names (a lager from Toppling Goliath, a bourbon barrel ale from Lexington Brewing). There are some "crafted" cocktails too with sweet liqueurs, one of which is called "Kinky." We skipped these.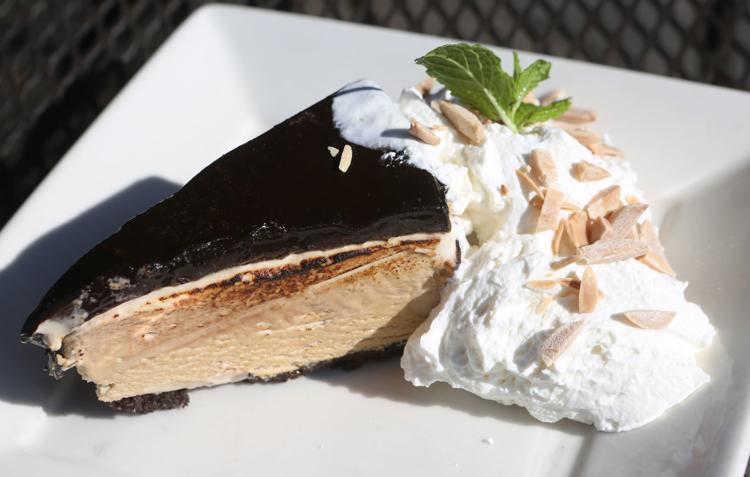 The wine list is where we are meant to focus, I think, given its length and position on the flip side of the main menu. Like the shelves at Woodman's, the point is more quantity than quality. I wouldn't pour out a J. Lohr cab ($9.95), a Joel Gott pinot gris ($9.50) or a spirtzy sauvignon blanc from New Zealand ($7.50), but this is a trial-and-error list. Ask for tastes, or go with something you already know and try to forget how much less it costs at the grocery store.
With most entrees around $20 and $6 side salads, a date night at Doolittles isn't cheap. It's not fast, either. Staff wavered between too attentive and mostly absent, forgetting to pour water until well into the entrees, disappearing from view as we scanned the dining room.
Luckily, while you wait, there's dessert. I'd go back to Doolittles just for the mudslide pie ($5.95), basically ice cream cake in slice form. The coffee ice cream, cookie crust and fudge reminded me of birthday treats from TCBY. Another dessert, carrot cake with cream cheese frosting ($5.95), could hardly compete, but it was dense and lovely too.
Doolittles is popular for parties and special events, seats more than 200 people, and is heading into the busiest month of its year. During the month of December, manager Krissy Beck said they plan to add lamb and a seafood option to the menu, as well as another dessert. Seven to 10 items will change over for the cold months. 
Also coming soon? Cheese curds. Because just like roast chicken, Wisconsinites love what we love.