There's a wall at bartaco papered with pictures of people doing coastal things.
Photogenic young men and women hike and surf and skateboard, leaping off cliffs in little bikinis. It's aspirational wallpaper, like a printout of an influencer's Instagram feed.
I'm never going to paraglide over a mountain. But I will allow that bartaco, a new California-style restaurant in Hilldale Shopping Center, is an energizing place. As I left, I felt ready to take a yoga class, or go surfing, or whatever Californians do after a seared swordfish taco and a ginger grapefruit agua fresca.
"Past differentiators, like being 'fresh' or 'healthy' or 'ingredient-forward,' are no longer qualities that set emerging chains apart," wrote Danny Klein in QSR, an industry mag. "They're the price to entry."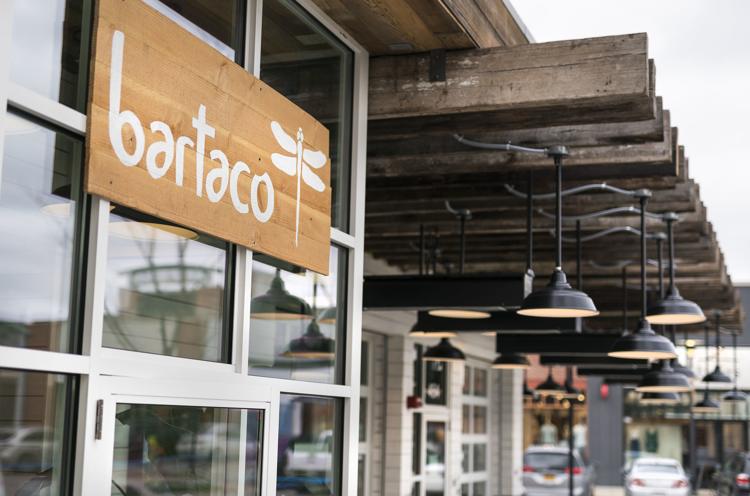 Bartaco makes SoCal #beachlife a portable brand, much like Portillo's did with the Chicago diner and Applebee's did with bland Americana. The interior of bartaco, open since early February near the Apple Store and Macy's, looks like a rich friend's beach house, fitted with a fireplace and whitewashed wooden walls. Vintage record players (all unplugged) share shelf space with fading National Geographics and old hardbacked books. I found four volumes of Woodrow Wilson's "History of the American People."
Chandeliers are big woven baskets that hang from the ceiling among fans and watering cans full of plants, dangling from what appear to be nonworking pulleys. 
On the tables below, trays of tacos, rice bowls and salad came out very fast and all at once. Led by chef Ryan Manning and GM Chris Myers, the whole experience felt seamless, honed to a well-tested hum.
Diners fill out a form like at a deli or a sushi restaurant, then flag a server using a plastic card, referred to by staff as a "bat signal." Bartaco is already such a massive hit at Hilldale that our host estimated a 15-minute wait on a Monday night (!), but once we were seated, service was astonishingly fast.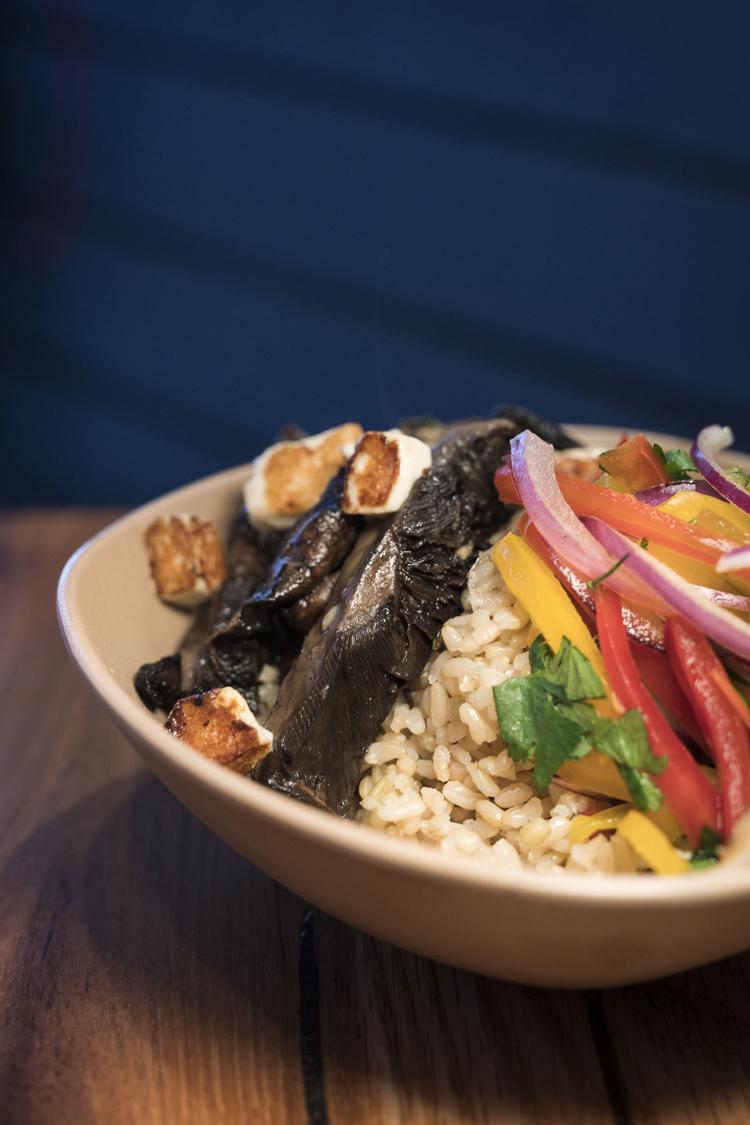 Each taco was about four bites big. This meant sweet glazed pork belly ($3.50) wasn't too heavy and the fiery jalapeño in the falafel taco ($2.50) didn't blow out our palates. I loved the crunch of the cod in the baja fish ($2.50), a table favorite, and the bright, nutty romesco sauce on a cauliflower taco ($2.50). We also fell for the mojo pork carnitas, citrus-marinated, crispy-skinned pig that was a winner both in taco ($2.50) and rice bowl ($8.50) form.
A couple tacos I would skip next time — the portabello ($2.50) and roasted duck ($3.50) were both on the blander side. I'd also make more frequent use of the excellent salsas, including a pineapple-sweetened roja ($3) and a verde ($3) with a burst of tomatillo tartness.   
After trying a lettuce wrap with the tuna tatako ($3.50), a throwback mix of seared tuna with hits of sweet soy sauce and chili spice, I wanted to swap out more tortillas for greens. Rice bowls, too, were a satisfying surprise, the brown rice cooked just tender, and lots of crunchy bell pepper, red onion (steeped in lime, I believe, to tame its bite) and fresh herbs. Often bowls like this drown in dressing. Not here.  
Bartaco doesn't reinvent anything, but classic combinations like roasted beets and goat cheese ($7) and a rich, satisfying pork posole ($6) with cabbage and hominy still make sense. The chili heat in that soup, combined with perfectly cooked pork shoulder, should carry it through summer.
Flubs at Bartaco were rare. Doughy churros with milk chocolate for dipping ($7) needed another minute in the fryer. Fried tortillas served with a palate-cooling guacamole ($6 small/$9 large) were a novelty at first, requiring us to break them up. You know what works better? Tortilla chips.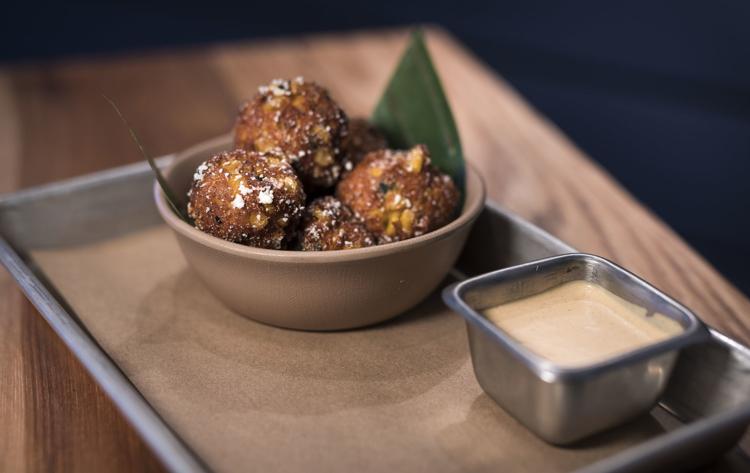 Some things at bartaco will be instant hits, if they aren't already. Street corn fritters ($6) looked like falafel and oozed melted cheese in the center. They were so good, we ordered them twice. Spicy cucumbers ($2.50) tossed with rice vinegar, garlic, red pepper flakes, fresh lime and cilantro, went with everything; I could not stop eating them. We got these three times.  
Ripe, fried plantains ($4) stuck together like burnt marshmallows. If not for a tangy cream sauce on the side, they could have been grouped with the desserts, they were so delightfully sugary.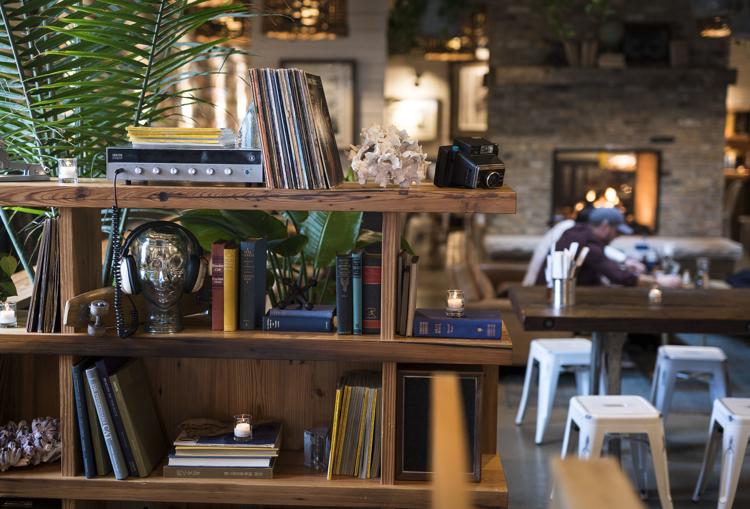 One of the words I don't like to use in restaurant writing is "healthy," because it means different things to different people. I've got to give it to bartaco, though. This menu makes sticking to your best intentions pretty easy. Aguas frescas ($3) in flavors like "nojito" — limeade with mint — and a sunset-pretty pomegranate limonada made it no loss to skip the booze.
That said, if your best life does involve a margarita ($9.75), bartaco's was super fresh and not too sweet. The float like a dragonfly ($13), a frothy, peach-colored cocktail with pineapple and pisco, had the barest hint of smoke from mezcal.
The cocktail I'm going to recreate at home is the reviver ($10.50), a cucumber mint gimlet with mango nectar. I also loved the build for the old thymer ($11.50), a Manhattan made with fresh thyme and citrus.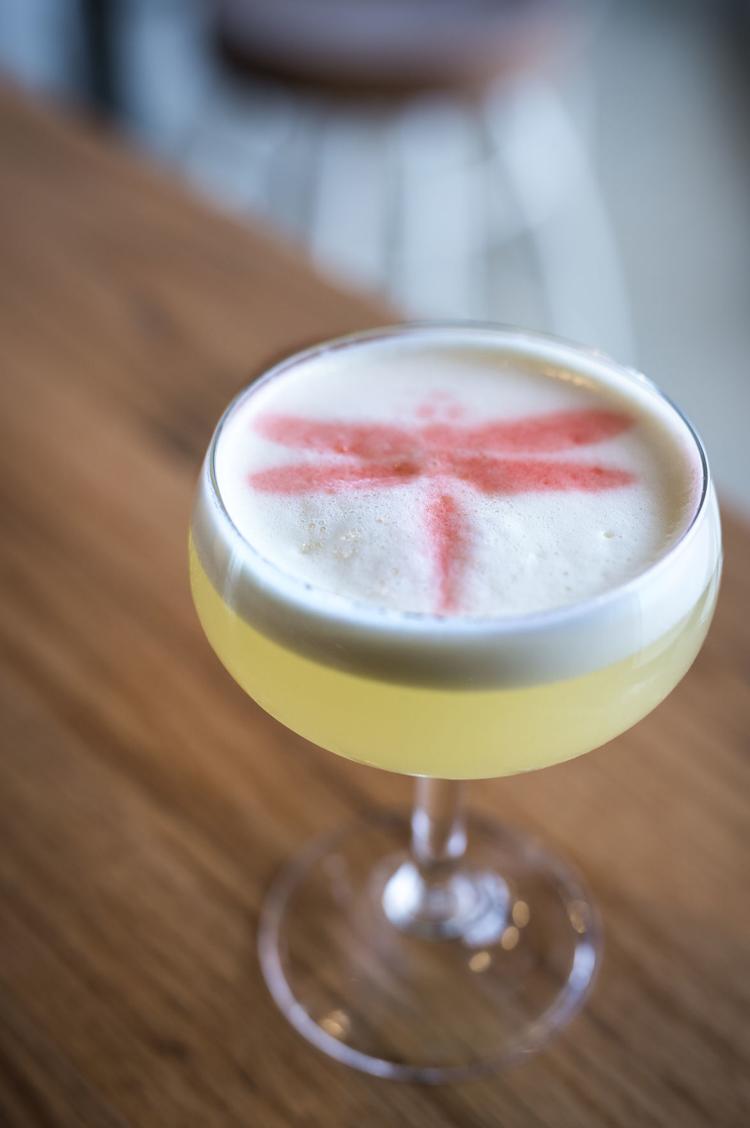 Bartaco serves beer only in cans and bottles, a decent selection of lagers, IPAs, pilsners and a few of my beloved sours (Dogfish Head Seaquench, $6.50). There are no plastic straws and the ice is quality — it matters, I swear. We didn't get around to the sangria, but I'd feel confident ordering almost anything on the cocktail list.
The last time Alice Waters came to town, she talked about the threat of "fast food culture," which prizes speed and consistency over individuality and creativity. I find her case compelling, but I also think not all chains are created equal. Like the Wisconsin-based BelAir Cantina, bartaco has enough appeal that I cared a little less that the ones in Virginia and Connecticut look near-identical to ours.
As I dug a spoon into a little jar of caramel-drizzled tres leches cake ($6), I considered bartaco's laidback, "on vacation" vibe. I am not about to head out on the road in a camper van, but I did want to come back for a paloma.
That's aspirational enough for me.