Before last week, I could not recall the last time I went out to eat and a waiter plopped a heavy-duty plastic bag of steaming food in front of me.
It's an abrupt way to get $32 worth of spice-rubbed, shell-on king crab. But as I learned, if you've made it this far at Mad Seafood Boiler, you put on the bib. Grab gloves if you need to, and trust the process — this place has got legs (crab legs) and it knows how to use them.
A new pin on the downtown restaurant map, Mad Seafood Boiler looks like a boiling crab franchise but turns out to be independently owned by a trio of veteran restaurateurs.
The restaurant changed its name from Mad Boiling Crab soon after it opened in the former AJ Bombers location on Gorham Street. According to manager Nikki Yuan, passers-by weren't sure if the restaurant served other, non-crab things.
"We are not the original, Cajun or Louisiana style," Yuan said. "I can't come up with what kind of style this is — it's a little bit American, a little bit Asian. More like Asian-American twist."
This is the kind of seafood boil that cooks on the coast dump onto a beach table covered with butcher paper or newsprint while people attack the pile with crackers and snappers.
Mad Seafood Boiler offers all of that, bib and all.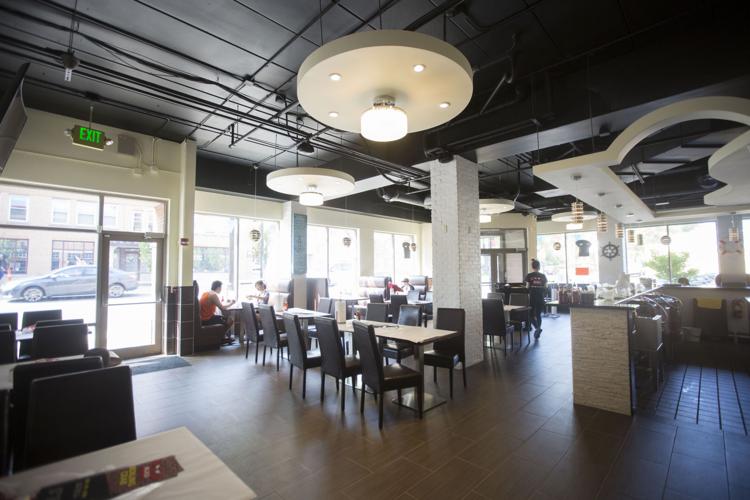 As a franchise concept, boiling crab is popular because it's fun, messy and a straightforward way to get large quantities of seafood. Shellfish cooks in a pot of water with salt and spices, then gets tossed into a bag with lots of butter, garlic and a blend of dried chilies.
Also in that pot could be red potatoes, sweet corn on the cob or smoked andouille sausage with a satisfying snap ($2 each or one free with each pound of seafood). Diners pick the side, as well as which sauce and how much spice. Beyond the seafood, it doesn't vary much.
And there's a reason for the bags. Yuan said they help keep the flavors concentrated and prevent the butter in the sauce from congealing, which it would quickly in a cold bowl. Timing matters too. One waiter explained that as the evening's service goes on and the water reduces, the crab, mussels and shrimp coming out of the kitchen get saltier and spicier.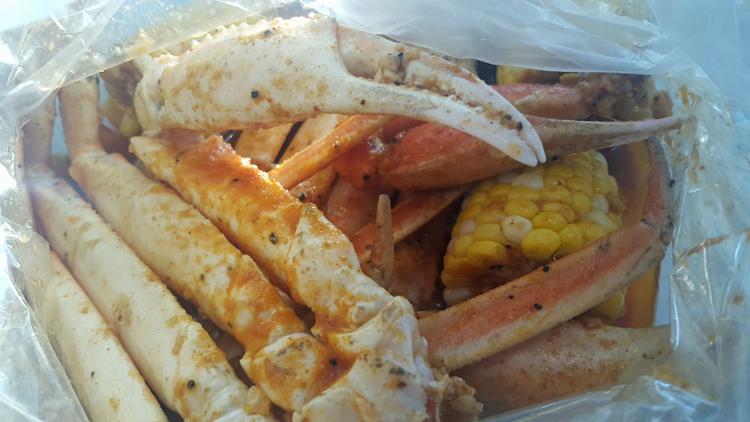 Just like a pound of peel 'n' eats in the Carolinas, diners order shellfish at Mad Seafood Boiler by weight. Everything but lobster tail ($19.99/8 ounces) and Dungeness crab ($31.98/2 pounds) comes in one pound portions.
For seasoning, Mad Seafood has lemon butter (functionally just butter), garlic butter and "original Cajun." In practice it was all a mix of butter and garlic and chili; best to pick "everything" and mix all three. For spice, mild was nearly nonexistent, but one notch up to "medium" and the crab legs kicked back.
The boiling method made for seafood that tasted of itself, whether sweet and delicate snow crab ($18.99/pound) or perfectly juicy shrimp, split but unpeeled ($13.99/pound, or $12.99 head-on).
That two-pound Dungeness, a bug-eyed alien creature from the deep, took a fair amount of work to get to its sweet, briny underbelly. But ah, was it worth it.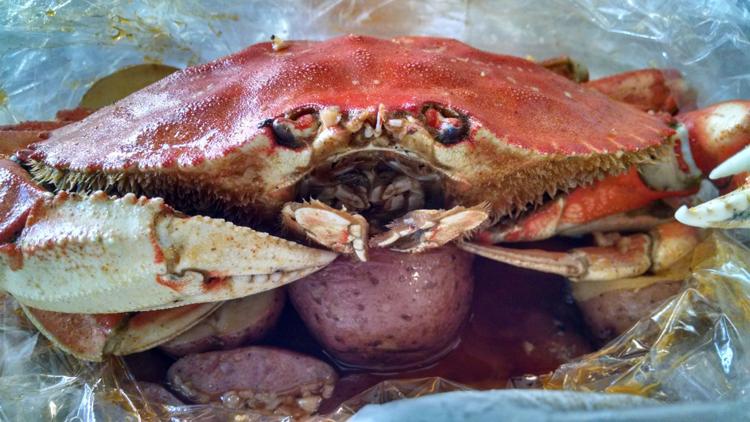 "I have seen people struggle eating them," said Yuan, "but they're not supposed to be a struggle. They're really easy to eat. We walk around and try to show people."
It felt like the crab knew it was delicious and decided to fight back with its spiny exoskeleton. Our job was to conquer it. (It's hard not to anthropomorphize your food when it's looking at you.)
It was good to have a game plan for the crawfish ($10.99/pound), tasty little red creatures with their tails curled up. With each beady-eyed mudbug, we would snap them in half, slurp the heads and pull the meat from the tail, dragging it in butter-chili mixture again for good measure. They were a little earthy, a little funky and such a treat, with an assertive heat from the chili.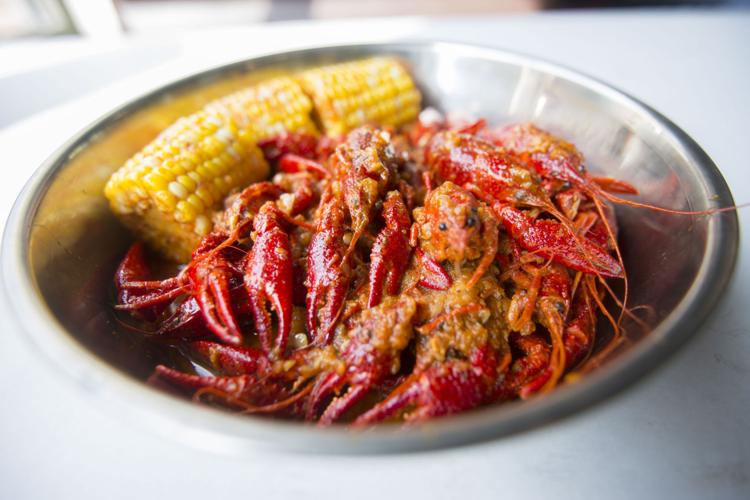 Like crawfish, mussels ($10.99/pound) took particularly well to the butter-garlic-chili treatment. I found myself dumping mounds of white rice ($1.99) to get more of the sauce, but with mussels I could scoop it up too.
The menu has a few token fried things, like a decent soft shell crab ($10) hacked into large pieces and Chinese-style fantail shrimp ($7) that reminded me of crunchy lollipops. Fried things arrived with regular fries, but spring for Cajun style ($4.50), which were double-fried and pretty great.
This may be new to Madison, but the bag method is one that Southerners are well familiar with thanks to the chainification of the Cajun seafood boil that's spawned spots like Boiling Crab, Kickin' Crab and Angry Crab. In Los Angeles, people queue up to slurp crawfish heads like it's a Great Taste ticket line.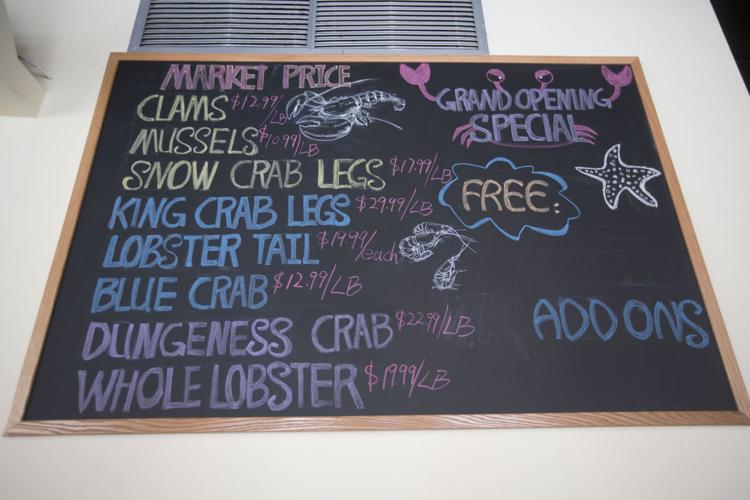 "Madison downtown is a college kid's town," said Yuan, who also owns a small stake in the business. "We have lived here for over 10 years and there has never been a really good and cheap seafood restaurant. We thought maybe this is a good thing."
Owners Tony Chen, who is also the chef, and business partner Zheng Xi started serving Chinese food at Asian Kitchen, shifted to fish with Sushi Express on University Avenue, then opened this spot in early May.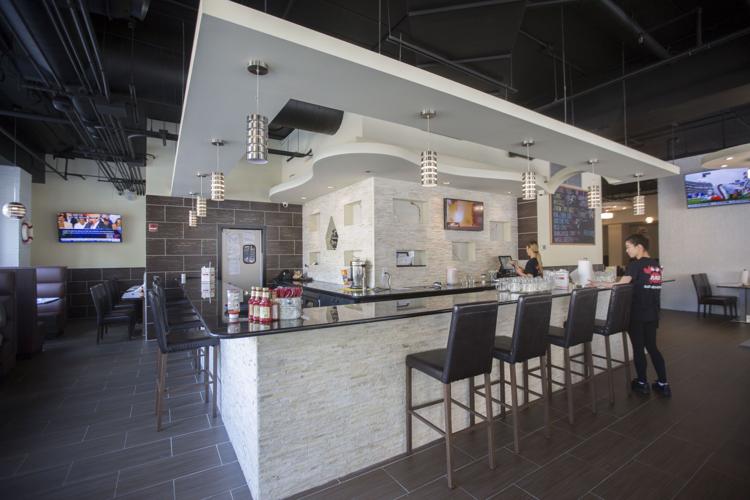 The space itself doesn't jive with the concept, looking instead like someone had two days to put a Joe's Crab Shack into a generic hotel bar.
With smooth brown banquettes and sleek metal fixtures, this place could flip its concept in a weekend. There are big televisions already in place and a bar (beer and wine so far). Add a Bucky or two and a beer sign in place of plastic lobsters, and ta da! Instant sports bar.
Still, if Mad Seafood can convince college kids to come out and get down and dirty with a bag of head-on shrimp, it will do fine.
"It does get messy, we admit it," Yuan said. "That's the fun part about this place. You can eat like at home and get messy and it doesn't have to be formal at a dining table."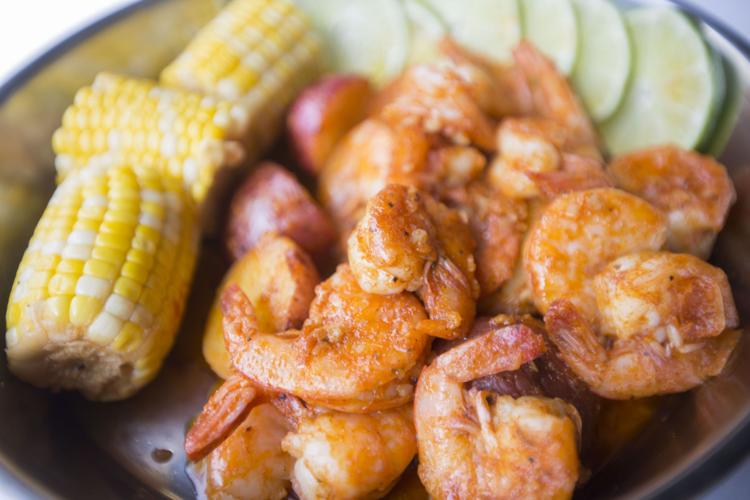 At the end of our first meal, I elbowed my way into the bathroom with my buttery hands held up like a nurse who's just scrubbed in. I was standing over the sink washing my hands when a tiny college girl came in and asked after the food.
"It's good," I replied, checking my dress for butter stains. "It's a lot."
"Good!" she said brightly, and flipped off the faucet. "I came here to eat."