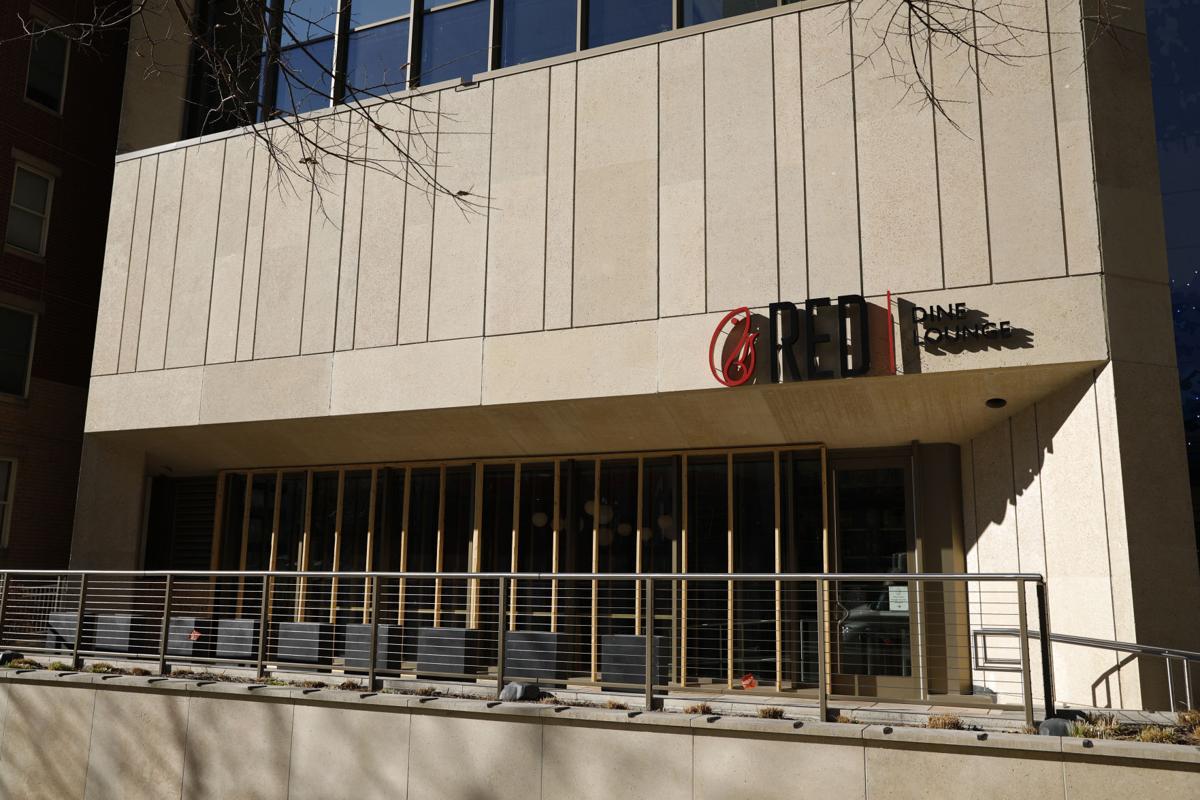 Some 50 seats on an umbrella-shaded patio at RED were a help this past summer of COVID-19, when the high-end downtown sushi restaurant was restricted to just 30 people (out of 125) in its sleek dining room.
Pending approval by the Alcohol License Review Committee on Nov. 18, RED will temporarily take over part of the sixth floor on a month-to-month basis. This adds 40 seats to RED's capacity.
"We had to keep with the circumstances," Zhykharevich said. "We were thinking about buying those heated tents or igloos, but I thought it's not a long-term solution for us. Then this opportunity presented itself."
RED staff will use the service elevator to get from the kitchen to the sixth floor, while diners will use the main elevator. Yip and Zhykharevich are decorating more simply but "it does have a good view," she said, "it looks down West Washington." Small offices (100state's "phone booths") will become four private dining rooms.
Zhykharevich plans to open the overflow dining room on Thursday, Friday and Saturday.
"It's not going to be crazy beautiful — we'll try to create magic, but with limited resources," Zhykharevich said. "It will be much more simple than RED."
Meanwhile, RED has been expanding its delivery range. Delivery services like EatStreet take a major chunk of profits, so Zhykharevich dropped them a few weeks ago and gave staff the opportunity to work as delivery drivers. 
RED takes dinner orders up until 1 p.m. on a designated day (McFarland on Monday, Waunakee on Thursday, Oregon and Verona on Wednesday) and delivers between 5 and 6 p.m. So far response from the suburbs has been encouraging.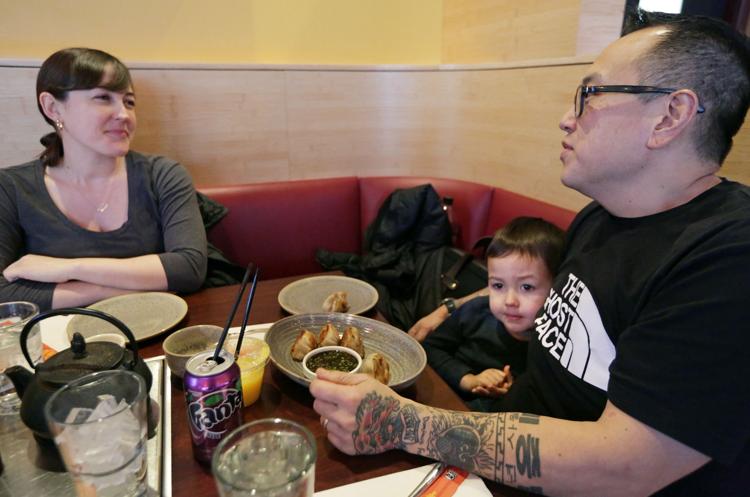 Nearby at the Spanish-themed Estrellon at 313 W. Johnson St., Madison restaurateur Tory Miller is also looking toward winter sustainability. All three of Deja Food Group's restaurants, which include Graze and L'Etoile, are currently open for takeout and delivery only.
In December, Miller plans to launch his latest concept, Miller Family Meat & Three, inspired by Southern lunch counters. It will come in addition to Estrellon, in the bar space.
"Everything is going to be pick your meat and three sides for $22," said Miller. "Literally you get a chicken leg and thigh, mashed potatoes and gravy, grits and collard greens and it's a box of food that's your meal."
Each week Miller and his team will make three to five meat options and seven to 10 sides. Miller will filter the dishes through his own Korean American, classically trained lens, driven always by Wisconsin meat and produce. He's thinking about dishes like tater tot casserole, sweet and sour red cabbage, sticky ribs, mac and cheese, and Korean oxtails.
Miller's wife Kristine, Estrellon pastry chef, will make cobblers, biscuits, cornbread and banana pudding (and soon, pies).  
"Meat and three" has its roots in Southern and soul food made by Southern African Americans. John T. Edge of the Southern Foodways Alliance, speaking to Eater in 2016, said "This meal more than any is really the bedrock of Southern food culture. More so than barbecue, more so than fried chicken. It is the foundational Southern meal ... That's a well-balanced meal to fortify a worker."
"Meat and three speaks so much to me," Miller said. "I'm looking forward to being able to make things how I want to make them, with inflection from my experience. I'm inspired by that hospitality and casual nature of, you come in, you pick your thing, you pick your other things, you keep it moving.
"It works now and it's something I'm going to want to do when we reopen."
Miller Family Meat & Three hopes to open by the first week of December, with a buildout of the space coming after pandemic restrictions begin to lift.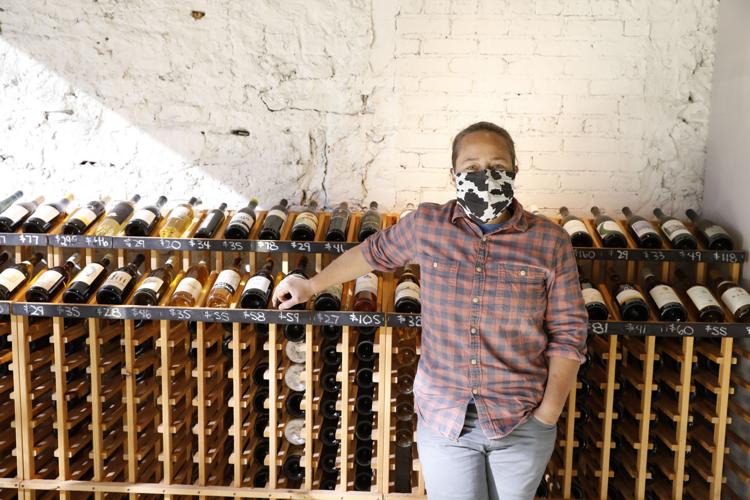 After the new year, Andrea Hillsey's 8-year-old Square Wine Company at 5 N. Pinckney St. will move into a smaller, arguably better, space across the Square.
The location in the 1 E. Main building, tucked between Walgreens and Starbucks on the corner, may have some 300 less square feet. But the layout is more efficient, Hillsey said.
"It feels like Square Wine 2.0, the grown up version of what I wanted to be originally," Hillsey said.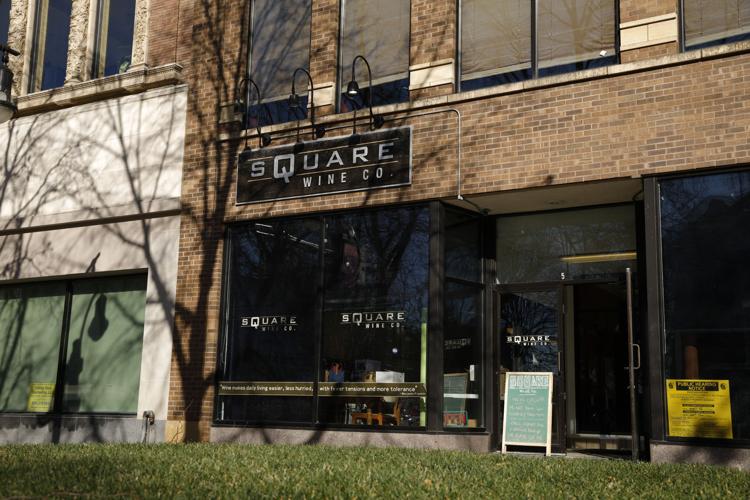 Square is being displaced by a $125 million project from Urban Land Interests, which bought out Hillsey's previous landlord and owns the spot she's moving to. According to the State Journal, on Nov. 10 the Madison Plan Commission approved ULI's plans for the "American Exchange" nine-story redevelopment of North Pinckney. That project combines "preservation, demolition and new construction on Capitol Square" and requires further approval from the Urban Design Commission and City Council.
Square Wine has fared fairly well through the pandemic, Hillsey said, noting that while her sales are up, margins are lower without in-house tastings and events. Loyal shoppers doubled down on case orders and signed up for her mini-wine club, CLUB Quarantine, for which she tastes wines on Tuesdays and Thursdays over Instagram live.
"It's really great to see people want us to be here and stick around, and deliberately and intentionally support us," Hillsey said. "When this all ends, I hope people are more thoughtful about where they spend their money. I'm a big believer that you can vote with your dollars."
Square's move is pending approval of her transferred liquor license. Square is currently open for curbside pick-up and call-ahead orders.
Stay up-to-date on what's happening
Receive the latest in local entertainment news in your inbox weekly!