Mondays through Fridays, Cap Times staffers share their pop culture fixations:
For several years now, I've been an evangelist for Bent River, a creamy, tangy, bloomy rind cheese from Alemar Cheese Company in Mankato, Minnesota.
A decadent camembert-style round, Bent River echoes the butteriness of my all-time favorite cheese, triple cream Mt. Tam brie from Cowgirl Creamery north of San Francisco. But I hadn't seen Bent River's sister cheese, Good Thunder, until CheeseTopia, a cheese-themed festival in Milwaukee last weekend. 
Good Thunder is a semi-soft washed rind cheese made in the style of the French mountain cheese Reblochon. For three weeks, Good Thunder is washed with an American oatmeal brown ale called Bender, made by the Minnesota-based Surly Brewing Company. The result is a stronger flavored cheese, with an appealing funkiness that grows as it ages.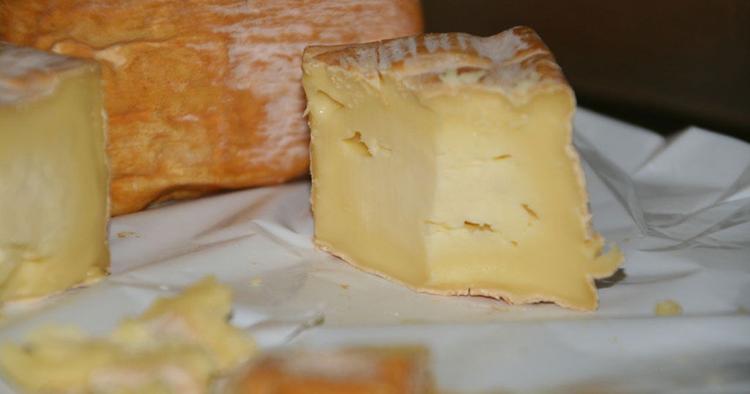 Fromagination on the Square, Metcalfe's Markets and both locations of the Willy Street Co-op carry Alemar cheeses. Bent River goes for about $23/lb. and Good Thunder costs about a dollar more; ask the cheesemonger to split it into quarters and halves. Also look for Alemar's newest cheese, a mold-rind brie sold in two and a quarter pound wheels called Blue Earth.