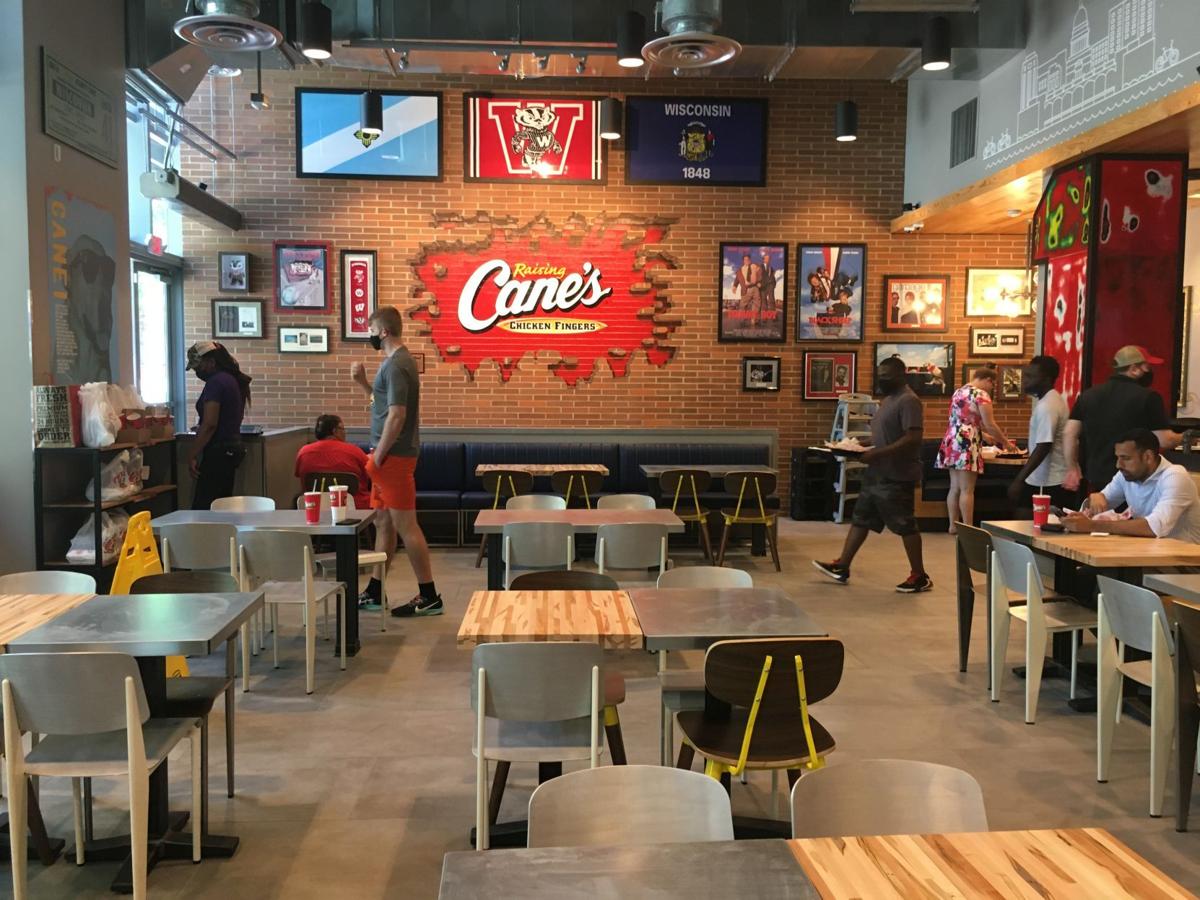 When I was a kid, I went through a phase where all I would eat was hot dogs. It got so bad that my exasperated mom used to make me hot dogs for breakfast, just so I'd have something in my stomach when I went to school.
Many parents know this situation only too well, when an excessively picky eater only wants the same thing all the time. Raising Cane's is like if one of those kids got the chance to open their own restaurant.
That kid likes one thing: chicken fingers. The menu at the fast food spot, which opened its first Madison location on State Street this week to much fanfare, features chicken fingers and lots of them. Diners also get a choice of sauce, as long as they choose the one kind of sauce Raising Cane's offers.
It seems like the Louisiana-based chain took Jack Palance's advice in "City Slickers" to heart, that the secret to life is "One thing. Just one thing. You do that and everything else don't mean (expletive)." The concept has certainly worked for Raising Cane's, which now has over 570 locations nationwide. Its simple, take-out friendly menu likely was a benefit during a year of quarantine.
On Wednesday, the day after Raising Cane's opened in Madison, I went downtown to the location at 579 State St. (inside the Hub building) to see what all the fuss was about. I thought I could beat the lunch rush by heading down before 11:30 a.m., but there was already a line out the door and extended down the block past Colectivo.
I expected a hole-in-the-wall sort of takeout spot, but the Raising Cane's on State Street has a surprisingly spacious dining area. The brick walls are festooned with the usual Madisoniana bric-a-brac you find in State Street franchise spots, including lots of Badger gear and posters of the Chris Farley classics "Tommy Boy" and "Black Sheep." There's also illustrations of Raising Cane, the late golden retriever that gave the restaurant its name.
The line was long but it moved fast, since customers don't have to do much hemming and hawig at the counter about what to get. The choices are essentially how many chicken fingers you want: three ("The 3 Finger Combo"), four ("The Box Combo") or six ("The Caniac Combo").
You can order chicken fingers a la carte in any denomination — the kids' meal has two, and you can literally order chicken fingers 100 at a time for a tailgate party. There's also a chicken sandwich on the menu, but it seems a begrudging entry into the chicken sandwich wars with Chick-Fil-A and Popeye's. The Cane's sandwich is just the same chicken fingers, but on a bun.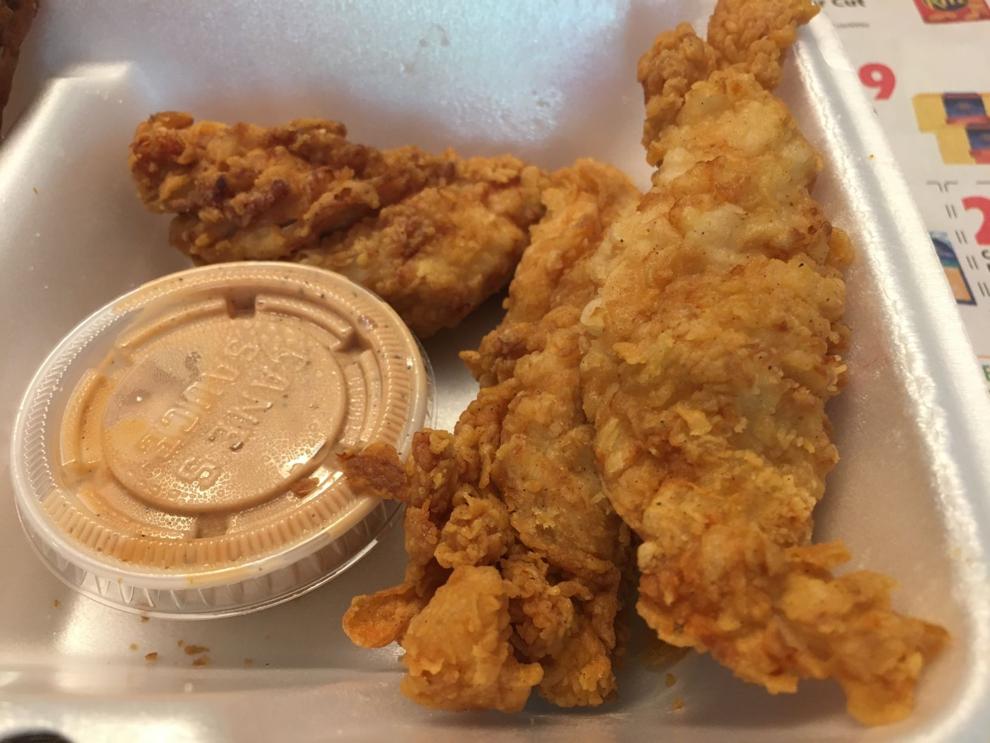 So these chicken fingers launched a franchise. How do they taste? Raising Cane's says its chicken breast tenderloins are never frozen, and the meat is certainly thicker and meatier than their fast-food competitors, which often seem compressed to resemble actual fingers. (When you can't tell by looking if it's fried chicken or cheese, you're dealing with heavily-processed food.)
The breading (hand-battered, Raising Cane's says), is lighter than the crispy-heavy coating on KFC, and not as flavorful as the seasoned batter that Popeye's offers. The result is a chicken finger that can compete with chains like Applebee's or TGI Friday's. That said, they are not particularly tasty.
That's where the sauce comes in, a tangy concoction that seems to be in large part ketchup and mayo with a little Worcestershire sauce for good measure. It's a surprisingly compelling combo; when my wife and I honeymooned in Puerto Rico, it was the go-to condiment for fried plantains and we couldn't get enough of it.
Marginally, there are some sides. These include standard crinkle-cut fries and an exceptionally buttery slice of Texas toast. Larger combos also include cole slaw.
Overall, I would say these chicken fingers are fine, and if you were on a road trip Raising Cane's would make a good pit stop. But it's hardly worth waiting in line for, especially when a nearby Popeye's still has its undeniably superior chicken sandwich available and a drive-thru.
Then again, if your kid is at that developmental phase where they will only eat chicken fingers, Raising Cane's will keep them happy.