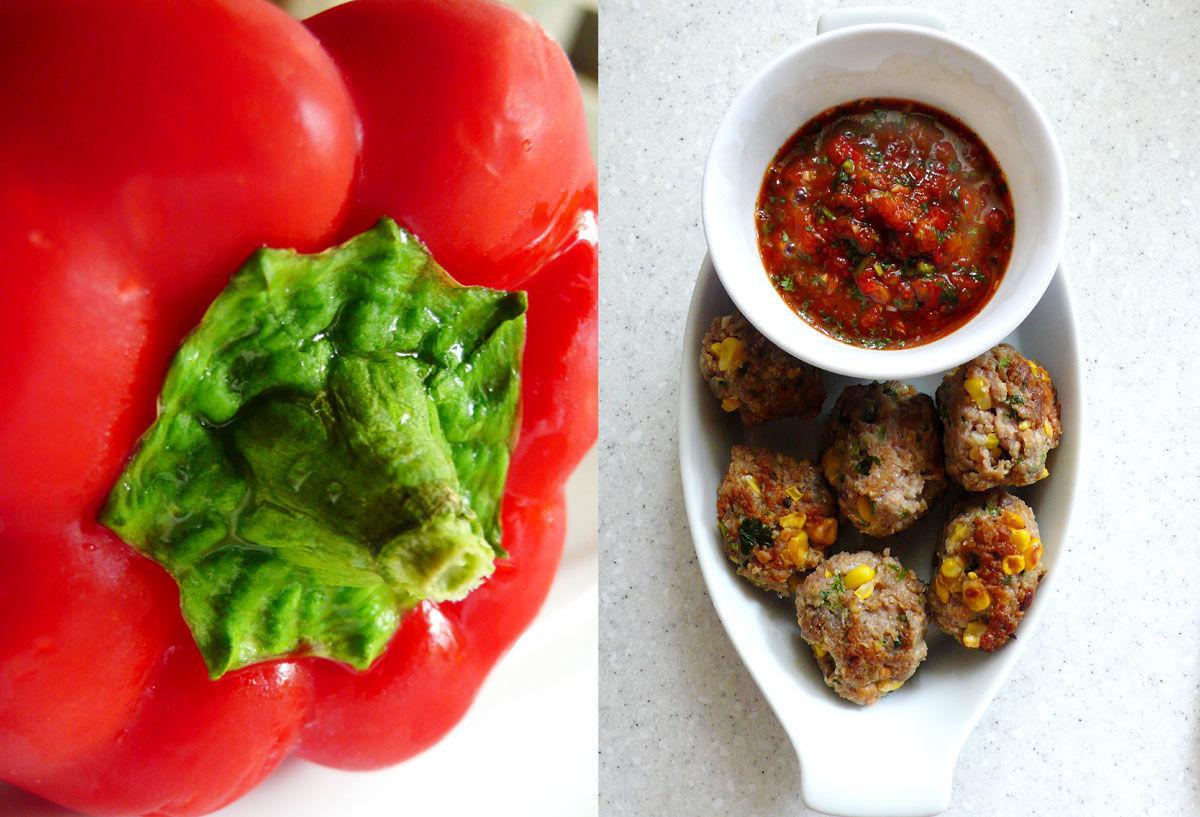 Welcome to lucky Week 7 of the Cap Times Quarantine Cooking Club. Every week in this space, we bring you inspiration and recipe ideas based on what we've been cooking at home. 
This week in the course of making dinner, I burnt sugar on purpose and unzipped a pork tenderloin just to stuff it and tie it back up again. I video chatted with my mom in Ohio for some quick and easy between-mulching dinner options, and my editor Katie Dean shared why she's been cooking lentil soup lately. 
This column will return the week of May 18. In the meantime, follow me on Instagram (@LindsayC608) and catch up with our food and drink podcast, The Corner Table. 
WEEK SEVEN
Jennie's chicken pelau from "Small Victories" by Julia Turshen — The instructions for this recipe, inspired by Turshen's Caribbean babysitter, read in part: "Turn on your exhaust fan if you have one and open your kitchen window." Burning sugar to start this dish is a little intimidating but worth it — it adds a depth of flavor and a touch of sweetness to a wonderful one-pot meal. 
Roast pork with herbs and cream cheese from "Small Victories" — My thyme is looking good and my parsley weathered the winter (!) so hopefully the number of herbs I buy in plastic clamshells is trending down. This could be a big-family recipe if you have a four-pound pork loin. We adapted it for two with a one-pound tenderloin. I served it with sugar snap peas (with mint and lemon) and roasted fingerling potatoes. 
Apple and toasted oat muffins from "Small Victories" — I love an adaptable muffin recipe. These are not too sweet, spiced with cinnamon, ginger and cloves and nutty with toasted oats. Turshen offers spin-offs too: banana/walnut/chocolate muffins, zucchini/pecan muffins, gluten- and dairy-free substitutions. These remind me of baking with my mom. Assemble your ingredients!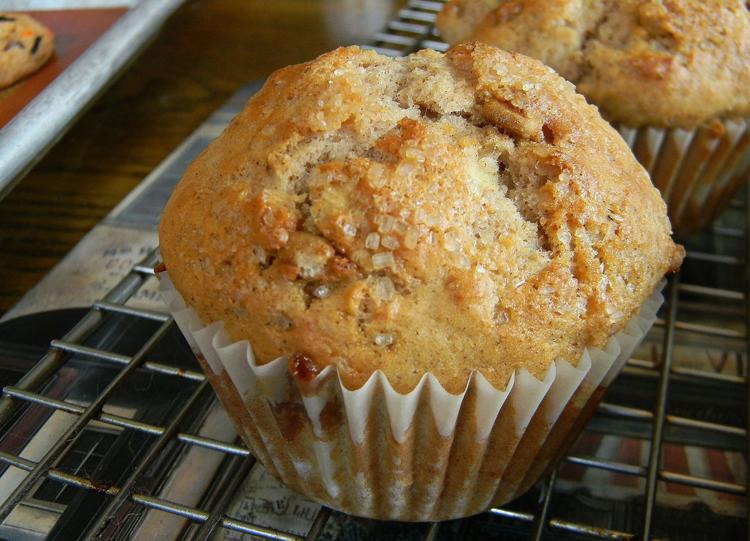 Non-recipe recipe — I eat salad almost every day but I haven't bought salad dressing in at least 15 years. To make vinaigrette you need to remember a ratio (usually one to three) and have good olive oil, and the rest shakes out. 
My standard is a Dijon mustard-based vinaigrette, one-to-one lemon juice to olive oil because I like it tart, with shallot or garlic if I have it. Rarely, I throw in an egg yolk (inspired by Ina Garten and her "one recipe everyone should make") or chopped fresh herbs. Balsamic vinegar, red/white wine vinegar and sherry vinegar will increase the ratio of olive oil because they're more acidic, but taste and see what you like. 
Last week, after listening to Samin Nosrat's new podcast miniseries "Home Cooking," I shook up the Via Carota vinaigrette with thyme and a secret ingredient: warm water. It's absolutely delicious. 
What Katie's cooking
A few years ago Cap Times staffers did a "soup swap," and I ended up with cheeseburger soup in my freezer. (Jessie Opoien was behind that, and it tasted better than you think.) My editor, Katie Dean, was thinking about these swaps when she made a recipe shared with us by Pat Schneider, our late colleague. 
"I remember talking with her about it, and I told her a couple times I'd made her soup again," Katie said. "I think about her every time I make this soup."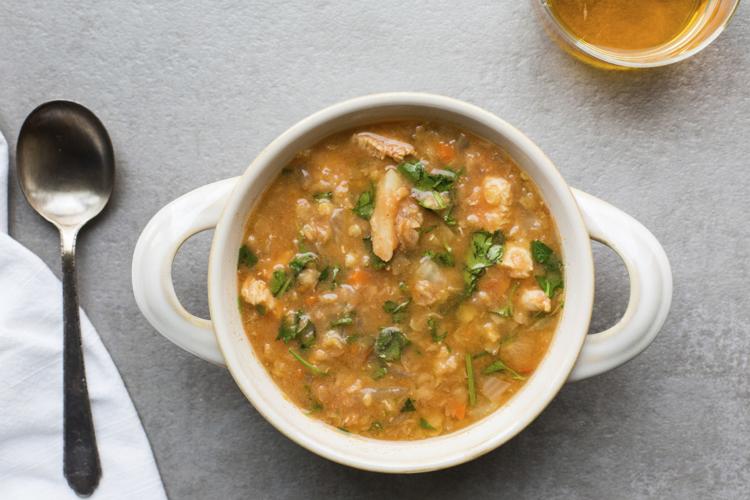 Pat had shared a Melissa Clark recipe from the New York Times for red lentil soup with lemon. The tomato paste helps give it a nice red color, and Katie recommended adding a little less water if you want a slightly thicker soup.
"It was super easy and super yummy," she said. "You blend it in the food processor with spices and sweet chili sauce. I dipped vegetables into it, put it on a sandwich with leftover pork. I dipped pretzel chips in it." 
My mother still has a flip phone, but the pandemic has pushed her and my dad a little more into the digital age. I caught up with her on video chat after she'd come in from the yard.
"I'm working in my garden a lot, so I need a lot of time-sparing recipes," she said. "Usually I make about three recipes a week and we have it multiple times. Sometimes I'll go into the cupboard and see what I have and Google those things." 
Aside from my father's quirky requests (rutabagas and turnips, really dad?), mom has been shopping for staples, making meal plans to cut down on waste. She's also been baking a lot, including millionaire bars (to use up some caramel), blueberry lemon cake (from natashaskitchen.com) and chocolate chip cookies.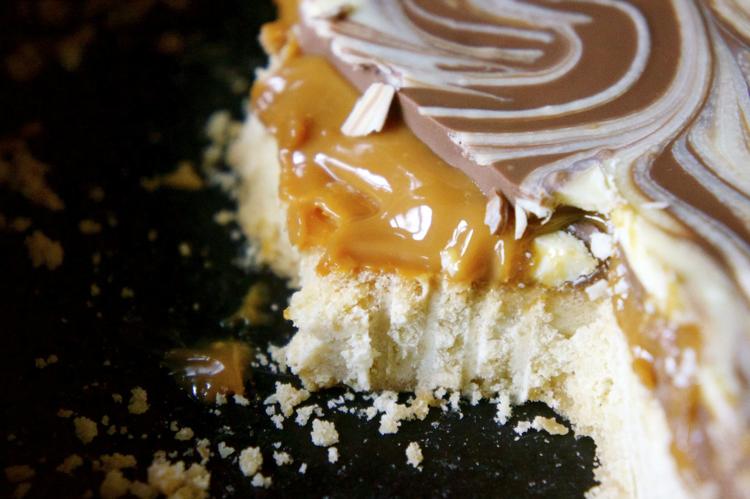 For a Greek chicken orzo casserole, she substituted zucchini for baby spinach and cut the orzo in half because commenters on bettycrocker.com were saying the pasta quantity was overwhelming. A cilantro lime chicken skillet recipe from the same site was "excellent," mom said. Both involved frozen chicken breasts from ALDI, where she's had success finding basics and "unusual ingredients that are seasonal."
"Yes! I'm gardening! I need ease!" she shouted through the screen. It was a good reminder to call in her Mother's Day gift. Spoiler alert: she's getting flats of impatiens. 
Stay up-to-date on what's happening
Receive the latest in local entertainment news in your inbox weekly!