I once heard on one of the food podcasts in my weekly rotation that the most exciting new restaurant is always the one about to open around the corner from your house.
Over the past several years in Madison this has felt particularly true, as spiffy new taquerias and small plate spots blend, briefly, into a haze of tile and modern industrial metal fixtures.
There's nothing inherently wrong with an Edison bulb or an artsy chalkboard. But sometimes our constant focus on the shiny new thing means we forget about the gems that have been around for years — the dark, speakeasy feel of Greenbush Bar, a pizzeria that turns 25 this month, or the soft edges at Harvest, which turns 18 in October.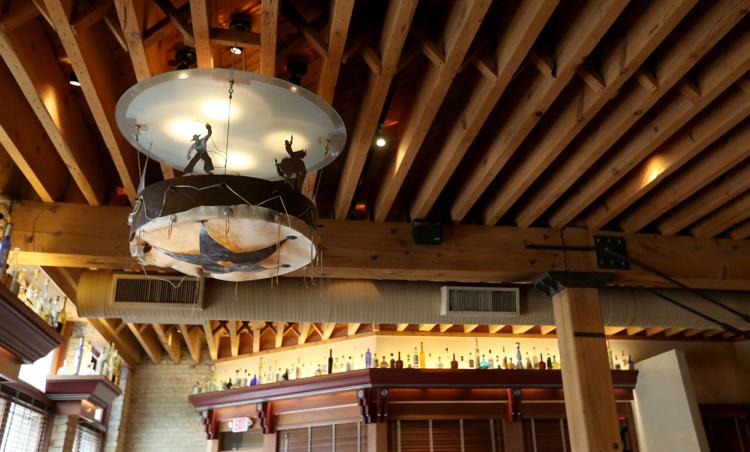 When Eldorado Southwestern Grill opened at 744 Williamson St. in 1998, it was the fourth star in the growing Food Fight firmament.
Kevin "Tex" Tubb's interpretation of his home state cuisine joined Monty's Blue Plate Diner (the original, still open on Atwood Avenue), the pizzeria Luigi's (1997-2004, reincarnated in Sequoya Commons in 2011) and Bluephies (now the California-style Everly).
Right away, critics declared that Eldorado's plates were paved with gold. The State Journal praised architect Ed Linville's leather-and-tassel design aesthetic, with bucking bronco silhouettes and Western pulp novels lending "a slice of Western whimsy."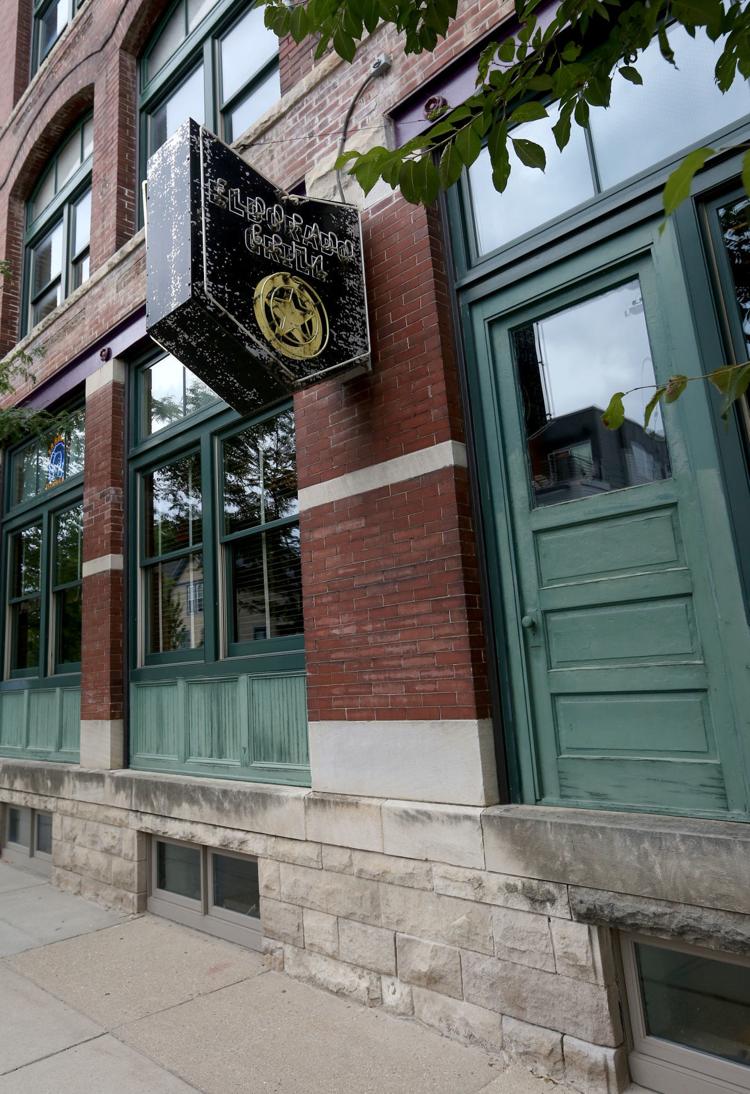 A Cap Times critic compared Eldorado's opening to the '98 film "Godzilla," writing that it was "destined to make big strides" and offered "true culinary delight." (Has anyone other than a restaurant critic ever used that phrase?)
Over the years, I've found the best things about Eldorado to be its lengthy tequila list and generous happy hour — $6 for a well-made margarita, half-price appetizers — as well as some personal favorites, like a spinach salad with crispy balls of goat cheese or a big shareable sizzle-plate of steak fajitas ($15.99).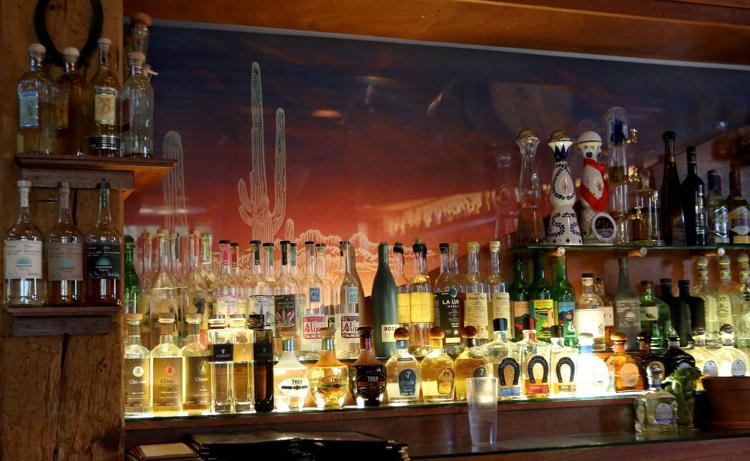 Eldorado does a tasty weekend brunch (chilaquiles! grits and eggs!). It has proved to be a solid bet during Restaurant Week, one of the few places where that three-course menu feels like a genuinely good deal. It's impressively consistent.
For the past 10 years, Javier Olivos has led the kitchen, taking over a menu originally conceived by Tubb to include grilled enchiladas stuffed with lobster and crab ($19.49, about $3.50 more now than they were then) and blackened catfish ($18.99). Olivos' menu changes a few times a year to rotate and update dishes while trying not to alienate loyal regulars.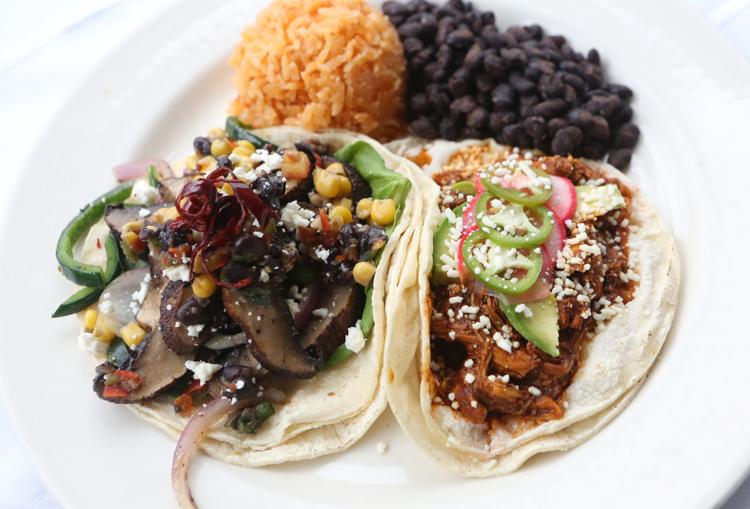 Those looking for flexibility and creativity should look to Olivos' ever-changing "chef crafted" tacos ($12.99). On a recent night, the vegetarian option featured spinach cakes — so much better than they sound — with a red onion/crema topping that recalled Indian chutney.
The meat option borrowed pulled pork from barbecue specials that night (as an entrée, the pork is $19.99/pound) and tossed it with onions and a smoky tomato-chipotle sauce for a warm, mildly spicy Southwestern taco.
Many of Tubb's early dishes are still on Eldorado's nightly menu, like a fantastically crispy, golden brown chicken-fried chicken ($16.99) with lightly tangy buttermilk gravy, or beef tenderloin ($28.99), seared, grilled and crowned with a dome of spicy blue cheese butter.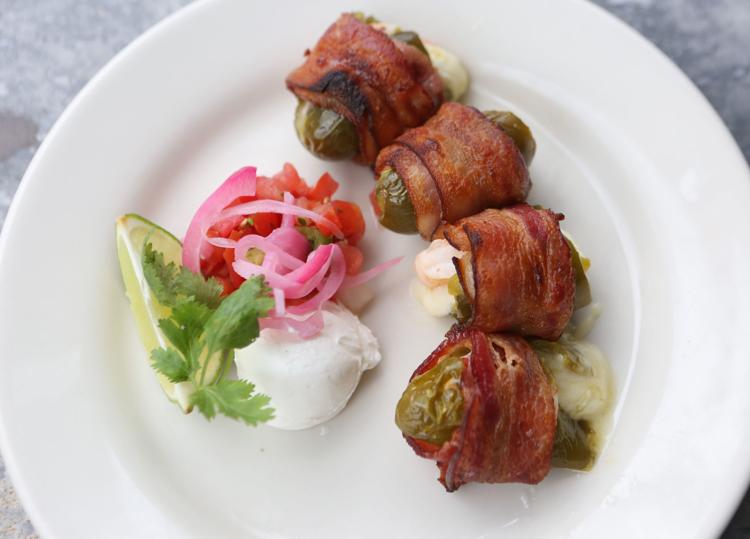 Texas torpedoes ($9.99) are another classic, pickled peppers stuffed with springy shrimp, melted jack cheese and wrapped with just-crispy-enough smoky bacon.
One critic claimed that Tubb invented them, but they're just jalapeño poppers by another name, a satisfying restaurant riff on tailgate food. (Check out a recent Yeah, I Ate That column to see what poppers are like as chips!)
Any way Eldorado makes enchiladas is a good way to eat them. There are always a few traditional, saucy styles with a bright salsa verde, as well as crunchy styles. Smoked chicken enchiladas ($17.49), blackened corn tortillas with cream cheese and green onions inside, are beloved, for good reason.
A mushroom/spinach enchilada ($12.99) with melted jack cheese had the same comforting, earthy quality of a good mushroom pizza. After many years on the menu, it was recently replaced by a vegan chorizo and sweet potato enchilada ($12.99) with a similar preparation.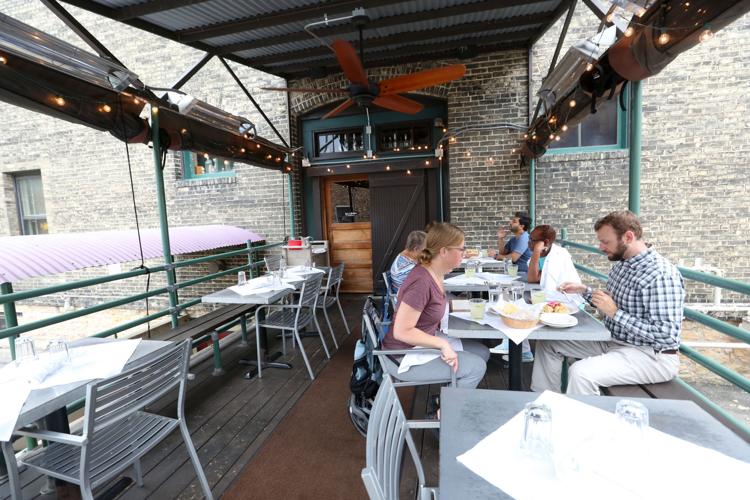 Eldorado does toss a few wild ropes. Scallop and watermelon "ceviche" ($7.99) was like a weird, aggressively chilled cross between tuna tartare and fruit salad. It has since disappeared from the menu.
On a combination barbecue plate, the brisket ($19.99/entrée) had been smoked and roasted so long it fell apart the minute we skewered it, so I can't figure why the flavor was so muted. Maybe Blowin' Smoke and Double S BBQ ruined me for brisket?
Over the last two decades, Eldorado has embraced a few trends and sidestepped others. General manager Brian Johnson, an industry veteran who came on staff about three months ago, said the kitchen doesn't go out of its way to work with local farms, though the summer squash and bell peppers currently in the smoked veggie medley are all in season right now.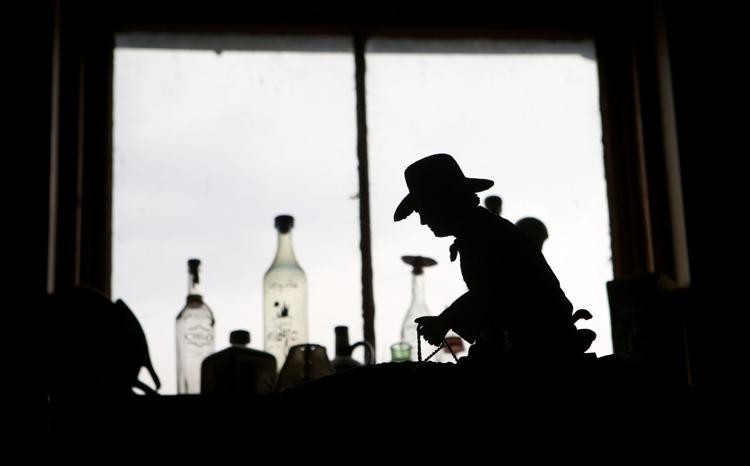 He likes to try out new dishes, like a recipe for tres leches cake they've been working on. But most of the menu "hasn't changed much," Johnson said. "It was a great menu to start with."
The 2018 menu has designations for vegetarian, vegan and gluten-free items, and the meat-free dishes cycle out to give vegetarians more choices. It's become more important to have lots of special events and promotions, like Bourbon & Barbecue Night on Wednesdays.  
I highly recommend trying the featured tequila of the moment, usually something small batch and tasty. Recently Eldorado featured Herencia Mexicana, "mature agave, slow-roasted in traditional adobe brick ovens ... carefully aged in oak."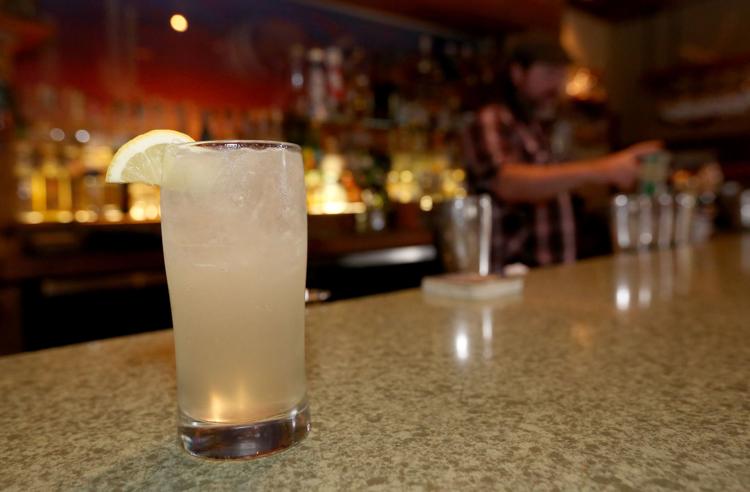 Making a margarita with the Herencia Reposado costs $12 and was certainly unfair to this lovely, nuanced spirit, but I have no regrets. It was so darn good.
Eldorado came right out of the gate with mezcal, the smoky Mexican spirit that has recently experienced a burst of popularity. That smokiness came through in a lightly piney rosemary collins ($10) but played better in a basic margarita build ($9).
Eldorado has its quirks. The dining room is aggressively air conditioned in the summer. It might be a surprise to discover that the chips and salsa aren't complimentary ($2.99). 
Yet as restaurants bloom like flowers near the Capitol Square, Eldorado remains a perennial near east favorite, straightforward and reliable. That's something you can hang a Stetson on.