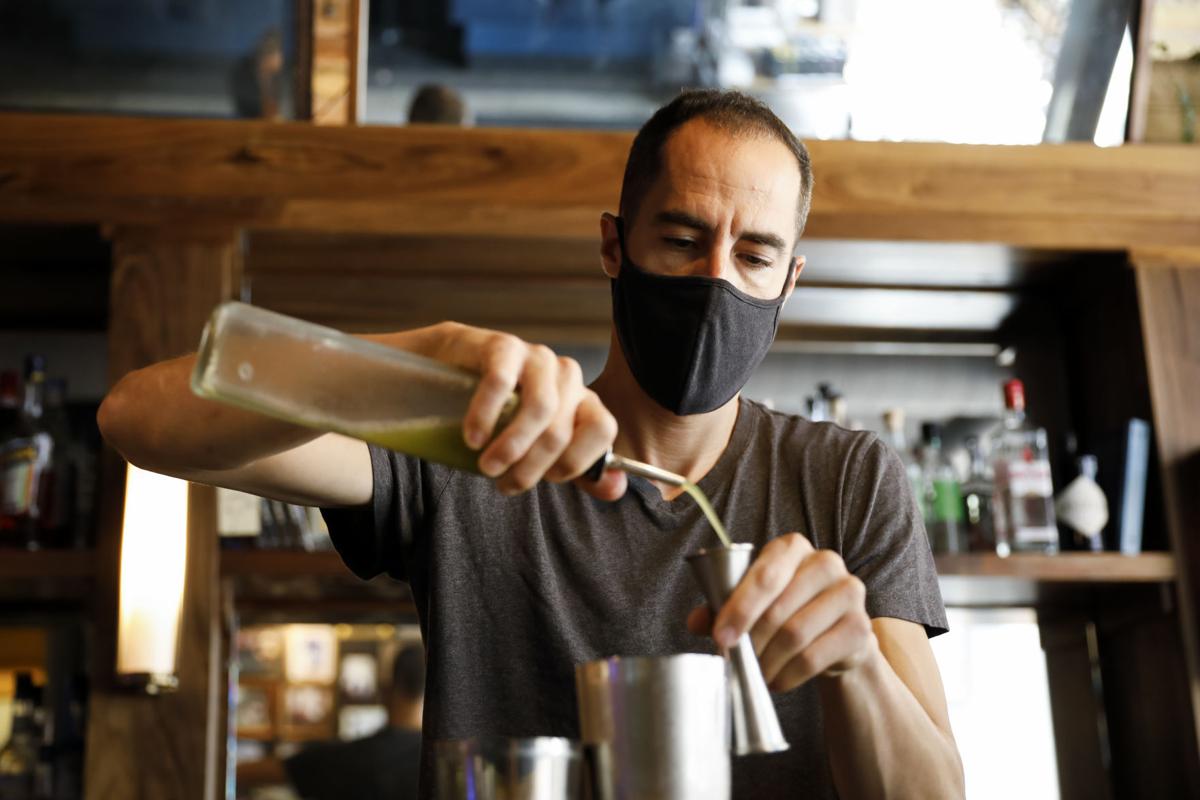 Pairing an old fashioned cocktail with Friday night fish fry is so Wisconsin, it's practically in the legislative code.
Lately with pandemic-related restrictions on indoor dining, Wisconsinites have been taking their fish fry to go. A new bill would make it legal to take that old fashioned to go, too.
Wisconsin's cocktails-to-go bill echoes similar measures in more than 30 states. The Tavern League of Wisconsin and the Wisconsin Restaurant Association have been working independently toward such a measure since the pandemic began.
"We had to wait until the Legislature was back in session," said Susan Quam, executive vice president of the WRA. The Wisconsin Legislature did not meet for eight months in 2020.
"We did advocate to the governor's office and Department of Revenue to do something non-legislative," Quam said. "But the preferred route was to move forward with this statutorily and not make it something that could be struck down."
The groups approached Sen. Mary Felzkowski, R-Irma, and Rep. David Steffen, R-Green Bay, who drew language from other states' statutes for their version. They sent out a memo looking for co-sponsors on Tuesday. 
"It was an easy yes," said Felzkowski, who expects bipartisan support for the bill. "Hospitality and tourism were one of the hardest hit industries. This could give a little relief. I don't know if it will save any businesses. But it might, and there's something we can do to help out."
The bill applies to bars and restaurants with a Class B license to sell wine and spirits on premise. This would allow them to sell mixed drinks and glasses of wine to go in containers with "tamper-evident" seals.
"We believe this is something that will allow creativity, in a positive way, for bars and restaurants to provide what their consumers want and do it safely," Quam said. "We're very excited."
The bill is gathering co-sponsors through Jan. 19. Felzkowski hopes it could make it to the Senate floor by mid-February. An Evers spokeswoman said the governor has not yet reviewed the bill.
Old fashioned for the road
Restaurant profit margins are better on alcohol than food. Early in the pandemic, some restaurants packaged cocktails into kits, using full bottles from their back bar. Many then modified the kits with smaller bottles.
At Gates & Brovi, a whiskey sour cocktail kit comes with airplane bottles of Dancing Goat Limousine Rye ($12 for two drinks). Merchant packaged up ingredients for The Regret with 375 mL bottles of vodka or gin ($34). Canteen has margarita kits with a choice of tequila ($49 for 10 cocktails).
Compared with these kits, cocktails-to-go offer both better margins and greater flexibility for bar owners. 
"We create recipes and make it as user friendly as possible," said Brian Bartels, co-owner of the Settle Down Tavern in downtown Madison. But "if we were able to do specialty cocktails in individual portions, it would widely amplify our ability to actually use the vast array of ingredients at our disposal."
The Settle Down's Red Squirrel Old Fashioned includes three liquors and two types of bitters. A packaged cocktail kit for that drink alone would cost $125. At the bar, one cocktail costs $10.
Overall the price per drink goes up for the customer, but Bartels compared it to ordering an IKEA crib disassembled. You pay a little extra when someone puts it together (correctly) for you.
"We've already had people ask," Bartels said. "'Can we get a cocktail to go? We're staying at the Hilton, around the corner.' ... It would be really nice to be working with both hands in front of us, instead of one hand tied behind our back."
The National Restaurant Association conducted an online survey of 500 Wisconsin adults last November. 76% of respondents supported legalizing the purchase of cocktails with takeout and delivery orders. Of the two-thirds of respondents who had gotten takeout/delivery in the previous week, 20% said they had added beer or wine.
"With people not being able to dine in you don't have the bar sales," said Pete Madland, the Tavern League's executive director. "That's where the money is. ... Cocktail kits are more expensive. People don't want to invest that much money. And nobody mixes a drink at home as well as the bar."
Cocktails-to-go are not the same as alcohol delivery. The Restaurant Association favors legalizing that. The Tavern League does not. 
"People want to order restaurant quality food and have wine, spirits and beer delivered with it for convenience reasons," Quam said. "That's something we in the restaurant industry, even before the pandemic, we realized that's what consumers were demanding. We've been advocating for that one a long time."
The Tavern League has gone back and forth on delivery. The state's controversial three-tier system forces retailers as well as brewers, wineries and distilleries to rely on distributors, which the Tavern League is protective of.
Currently, Madland said the Tavern League does not support legalizing alcohol delivery. He said it "opens the door for a potential underage drinking situation."
Felzkowski said she and Steffen acknowledged this difference of opinion when drafting the current bill. By keeping it simple, they are hoping for speed and broader support.
"A lot of people ... instead of going out to taverns for Friday night fish fry, they stop and pick it up," Felzkowski said. "Now they will pick up that and an old fashioned, and it will help with the bottom line."  
Bartels hopes the measure moves quickly, too.
"It's long overdue," he said. "We need as many opportunities as we can muster right now, in the coldest time of year. More people are going to be ordering delivery or takeout, and having a cocktail option gives us more opportunity to succeed and survive."