Jennifer Mans announced that her sweet little pie shop, humble (lowercase "h," no period), was moving from the near west to East Johnson Street more than a year ago.
At the time, Mans announced that she would open in January. She had no idea it would be January 2019.
This Wednesday, humble finally reopens to the public at 831 E. Johnson St. after a year of flooding, learning and personal growth. In her new case, Mans will have old favorites like chicken pot pasties and sour cherry pies as well as more recent creations, including a pfefferneuse pie that sold out at the Good Day Market last month.
Initially, open days will be Wednesdays through Sundays, and Mans may close early if she sells out (which she'll notify people of on social media). For Mans, it's a fresh start for a new year — 2019, the "year of pie," she said.
"I love the feeling of opening at the beginning of the year," Mans said. "New year, new pie shop!"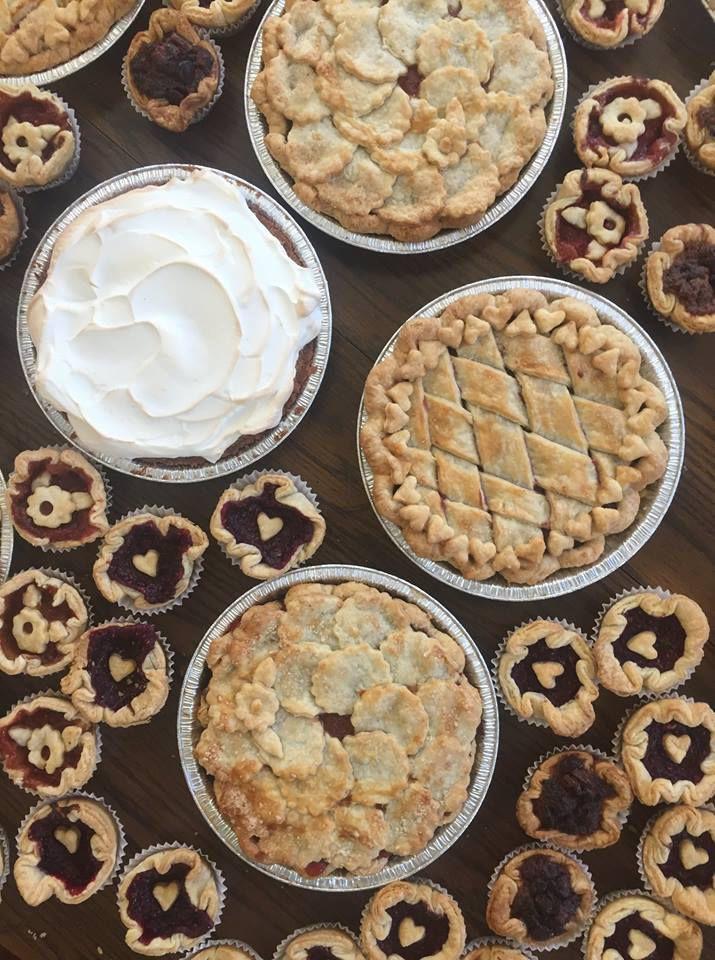 Humble was founded seven years ago by two sisters from Waunakee, Shelly Cross and Jill Long. In January 2013, the sisters took their savory and sweet hand pies from farmers' markets and a couple of local grocery stores to a storefront at 10 S. Allen St. in January 2013.
Mans, fresh out of college, bought the business two years later. She ran it mostly solo until December 2017, when the leaseholders on Allen Street decided to switch to retail. Mans was excited to move to the near east, but underestimated the work it would involve.
"I've only ever moved myself as a person, I've never moved a business," Mans said. "It's similar to a house — you go into it and if stuff is hidden behind the walls, it's hard to see. It took me a little bit to realize the extent of the work to get it open. It was a much longer process than I thought."
When Mans began moving her equipment into the space that once was Sophia's Bakery & Café, she made some unfortunate discoveries. It was an older building, which she knew, but the kitchen had been "grandmothered in" under old health codes.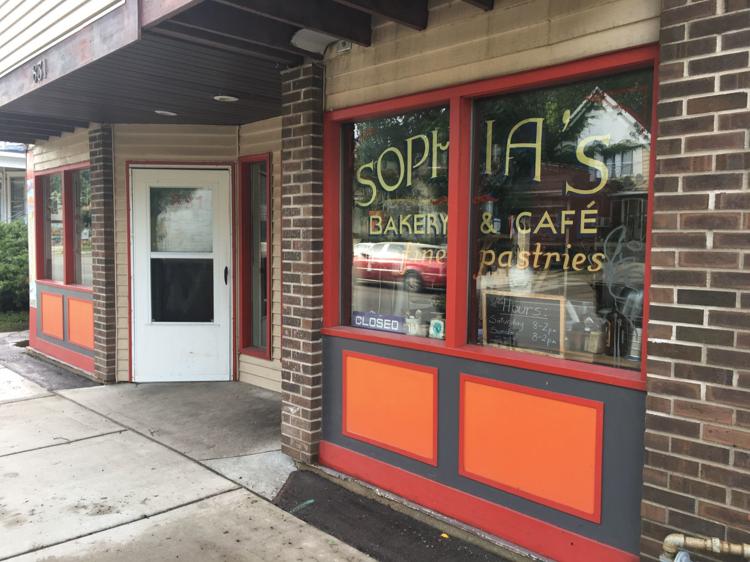 "Aside from flooding and some things that happened to the building earlier on in the year ... I had to update fixtures, re-outfit the kitchen. I had no idea I'd be up to my neck in plumbing and electric."
As renovations continued, Mans kept up her work on weddings and catered events, "an arm of the business I fell in love with and have been doing more of every year." She had some personal health setbacks and some low points, questioning whether she should keep going. Meanwhile, on Facebook and Instagram, people kept asking: when was the shop coming back?
"I sort of thought, humble's been closed, people forgot. Does Madison want humble back?" she said. "And then I would get an email, a Facebook message, saying 'humble please come back!' There was a reddit thread that five different friends sent to me."
Mans missed getting "feedback in a short circle loop," like she did at the old storefront. She appreciated that "Madison was holding me near and dear in their thoughts." Still, she felt pressure — humble is just her, with the occasional friend to help wash dishes.  
"There's an expectation when you own a business that you respond," she said. "There's so many channels, so many ways people can get ahold of you. I felt like I couldn't sit for a moment and focus on myself without getting pinged from somewhere."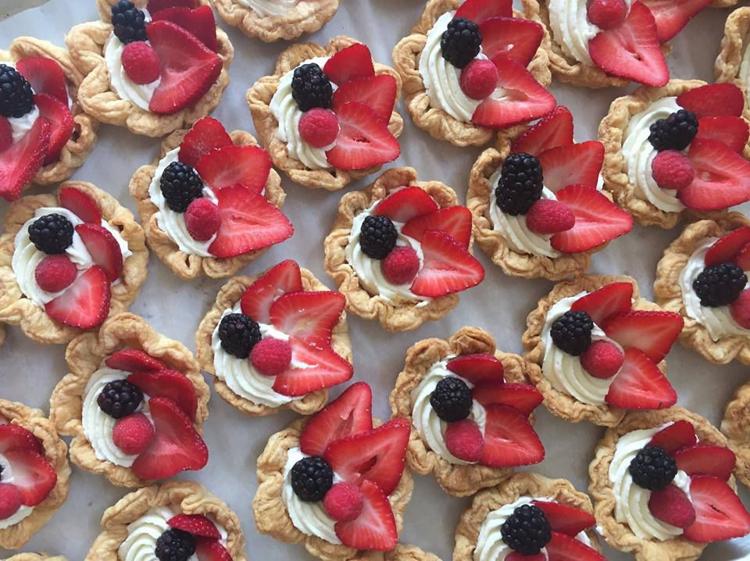 It is the storefront and baking that gives her the greatest joy, and that's what she's focusing on in the new year.
"It is January in Wisconsin and working seasonally is super important to me," Mans said, "so I don't make strawberry rhubarb in January."
Instead, she's stocking the case with hearty, savory hand pies — mushroom, barley and ricotta, for one, and a traditional beef and root vegetable pasty with turnips, rutabaga, carrots, potatoes and cream sauce.
She's making quiche with mushrooms, gruyere and caramelized onions, and another with butternut squash, bacon, brown butter and sage. Mans reads cookbooks like textbooks, and her case will reflect that. A recent obsession with Scandanavian comfort food inspired a smoked salmon, leek and dill quiche.
"Sometimes I'll just be eating something somewhere not related to pie at all, and my brain takes a hard left — 'How do I make this pie?'" Mans said.
For her sweet pies, she'll have a sour cherry, a buttered rum and apple and salted caramel fudge, all favorites from the previous shop. Coconut cream is a classic. She'll have avocado pie, a juniper pear pie and one with lavender honey. She created a pie inspired by a root beer float. She named a lemon lime saltine pie the "Salty Captain."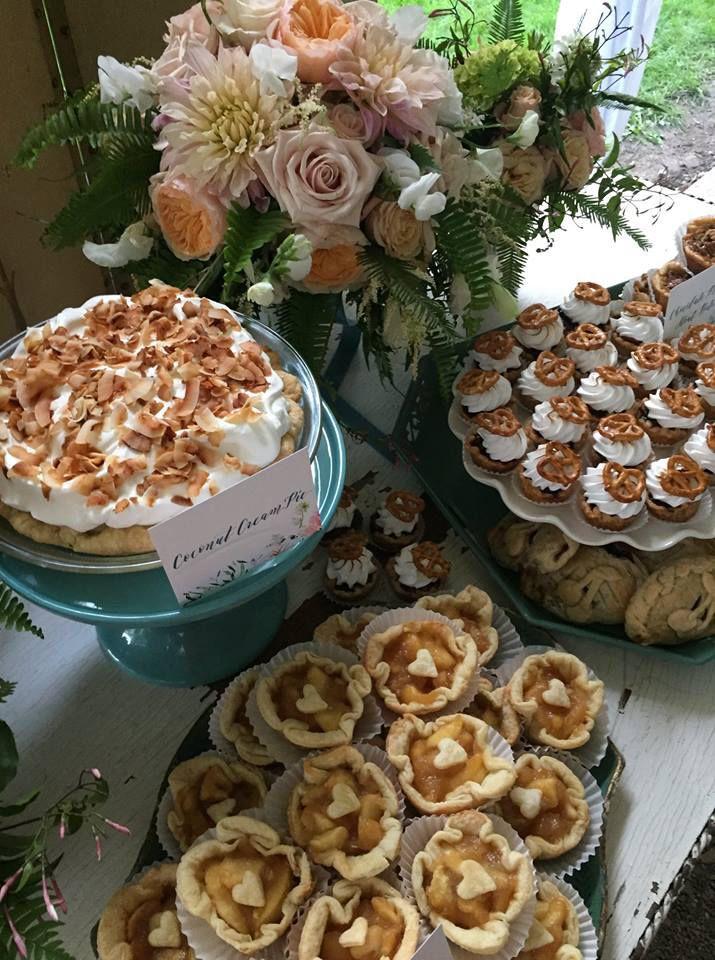 She'll be debuting a recipe she invented called a Turkish coffee pie, with chocolate shortbread crust, an espresso custard filling and whipped cream on top spiced with cardamom, nutmeg, clove and cinnamon.
"When I workshop a recipe I do the pies in so many sizes," Mans said. She might start with a turnover and end up with a galette filled with carrots, feta and pepitas (pumpkin seeds).
Mans plans to continue going to events like the Good Day Market, which may affect her weekend hours. At the storefront, she said, "you camp out and people come to you, but at markets I feel like I'm bringing pie to the people."
Getting humble open again has been a longer journey than Mans anticipated. Still, throughout it, she felt the support from her community, both fans of her pies and fellow entrepreneurs.
"One of my favorite things about owning a small pie shop in Madison is there are so many enthusiastic restaurant owners and chefs and bakers around town," Mans said. "I literally walk out my front door and bump into them. I'll see Monica (O'Connell) of Curtis & Cake ... we have a pending date to sit down and have a drink. It's like, 'Ah yes, we understand each other.'
"It's easy to forget that this business is just one person," she added. "Humble and me are the same. I needed to take some time to make sure I was ready to go before jumping back in."