Marigold Kitchen, the sunny café on S. Pinckney St. with lines out the door during every summer farmers' market, could reopen as soon as June 1.
Kristy Blossom Heine (HI-nuh) and her husband, Clark Heine, bought the business from chef/owners John Gadau and Phillip Hurley on Friday. The new owners feel they owe Madison to bring it back.  
"We want to carry the torch!" said Clark. "Of all the things people miss that have been lost to the pandemic, brunch is high on that list."
The Heines met, fell in love and started their family at Marigold. Kristy was among the first cooks hired in 2001. She has had "many business cards" over the years, most recently serving as chef de cuisine.
Clark worked at Marigold for six years in the front of the house. He eventually left for Forage Kitchen, where he was the kitchen manager, then general manager. The two married in 2016 and have a young son, Noah.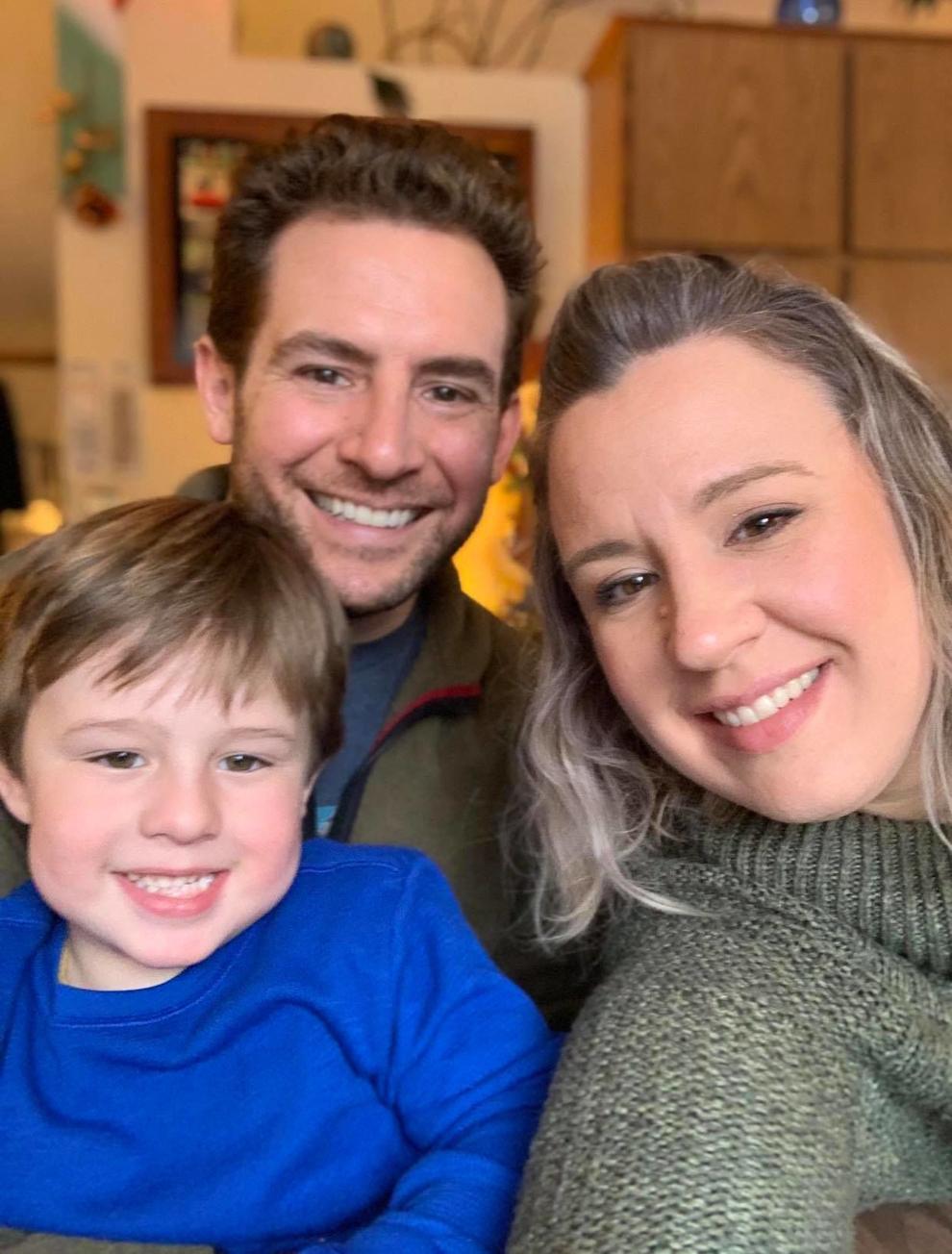 In March 2020, Gadau and Hurley closed all three of their restaurants, including Sardine and Gates & Brovi. Gates & Brovi reopened for takeout last July. The other two have remained closed.
"The workforce was just not down there," Kristy said of the Capitol Square. "And the students, and the tourism! We rely on so many factors, as everybody does. But when you have the amount of people — we would do 600 people on a Saturday. That's people from all corners of Madison and traveling and all over the place."
While Marigold was closed, Kristy scheduled two knee replacements, her "destiny," she said, after years of kitchen work. In between the two surgeries last summer, Gadau and Hurley approached the Heines about buying the business.
"It felt like a natural progression," Clark said. "John and Phillip were not working on the day to day inside of the restaurant, and I don't know if they wanted to take the time to get back in there. We knew how to do it. It seemed like a natural thing to do, for both parties."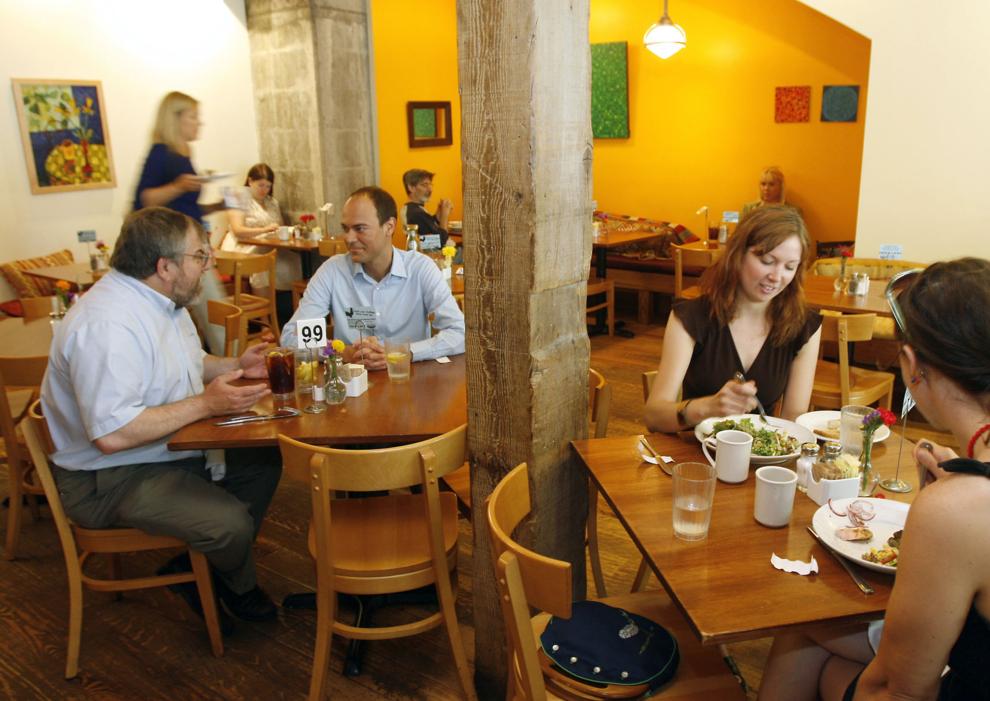 The Heines are working with the landlords at 10 E. Doty St., Urban Land Interests, to introduce modifications to Marigold's traffic flow. They want to make it easier to pickup to-go orders and reduce the bottleneck at the door. Kristy, who has a background in commercial art, plans to introduce new design elements.
In the interest of physical distancing, dining at Marigold could become more full-service, with a host at the door and water and coffee service at tables. They want to eliminate "multi-touch" condiments and self-serve areas. They might introduce reservations for certain times of day.
"We've tried to take a step back and evaluate what made Marigold Marigold," Kristy said. "Even before COVID, there were issues with space, with people being on top of people … we want more control of where people are."
"There were a lot of people elbow to elbow in there," Clark agreed.
Clark wants to add online ordering and third-party delivery services, to be fast when downtown workers return. The menu itself, egg dishes, soups, salads and melty sandwiches, will stay the same.
"That's the majority of what people are looking to have," Kristy said. "Nobody wants the Marigold potatoes cooked different. Thankfully, having the same kitchen staff will help with that, having a seamless transition."
Kristy is "over the moon" about bringing her team back, some of whom have worked alongside her for 18 years. The crew is "the heartbeat of the place … we are such a tight knit kitchen."
"We did a lot of catering, private events and rehearsal dinners," Kristy said. "People met their significant other here. We had regulars who would come in twice a day or bring their families on weekends. We touched people's lives. It's special to people."
Kristy and Clark Heine plan to run the café together, with long term plans of introducing weekend dinner service by 2022. At press time, they didn't yet have access to Marigold's Facebook and Instagram pages, but they plan to post updates there as they prepare to reopen.
"I just can't wait to see all the customers again, all the regulars," Kristy said. "I had so many relationships, so many people I've thought about in the past year. I was the face of that place.
"I want to bring everybody back."
Share your opinion on this topic by sending a letter to the editor to tctvoice@madison.com. Include your full name, hometown and phone number. Your name and town will be published. The phone number is for verification purposes only. Please keep your letter to 250 words or less.