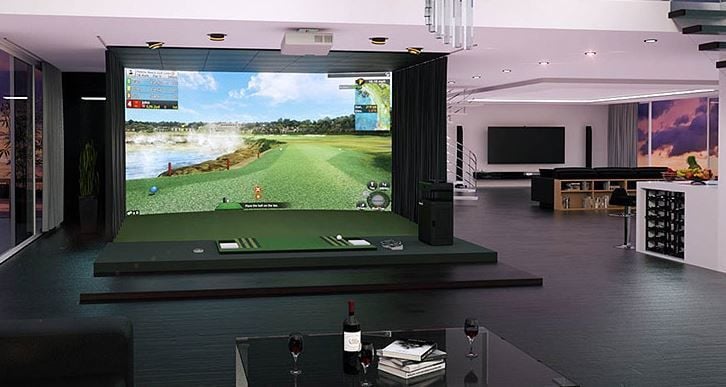 There are nearly 550 golf courses in Wisconsin, including three dozen or so in the Madison area. Many of these are public (Odana Hills), though some highly rated courses (Blackhawk Country Club) are not.
On days like we've had recently, though — gray, drizzly, damp and chilly — taking the time to set up a drive sounds much less appealing. In the past year or so, new bars featuring golf simulators have moved the putts and switchbacks inside.
7 Iron Social, a "multi-sport simulator" bar on the second floor of 508 State St., was the first to open here in January 2020. It has five simulators featuring a dozen different sports.
In June of this year, Blind Shot Social followed on Fair Oaks Avenue. Owners Michelle Duvall and Brett Mann told the Wisconsin State Journal they didn't want "a sports bar vibe" for their indoor golf club in the Garver Point Apartments.
Hook & Fade is the latest entry in this category, coming to South Hamilton Street on Nov. 10. Owned by Farwell Ventures, a C-corp incorporated in Delaware, and run locally by Hosung Shin, Hook & Fade hopes to capitalize on a trend Shin said is "pervasive" in South Korea.
"We need some more forward-looking entertainment options," Shin said. "I've spent the bulk of my life in D.C. and New York; I got my masters' in London. I've been exposed to major cities, trendy stuff. Businesses weren't catering to these trends, and the smart people we have in Madison."
All you need to do is swing
Golfzon, the simulator company Hook & Fade is working with, is the biggest screen golf operator in South Korea. A 2019 story in Golf Digest noted that "Golfzon locations (5,756) outnumber Starbucks by 5-to-1."
A story in Korea Herald describes them, writing that "Golfzon's device recreates the terrains, the uphill and downhill holes of existing golf courses in the world on the screen. The machine, with its motion sensors, then measures the impact of each swing to show the trajectory and determine where it would land on the course."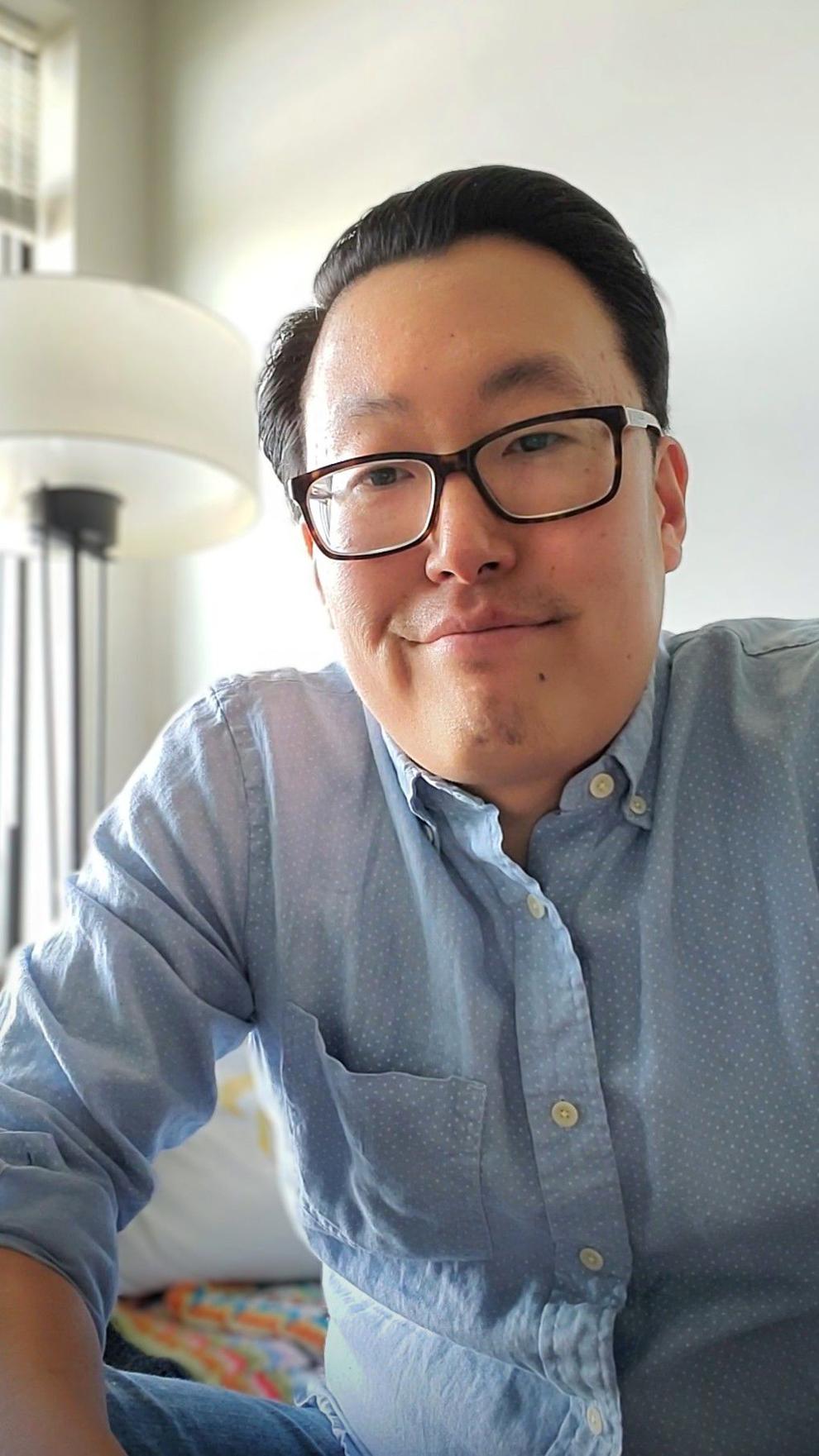 Such simulators have become very popular in urban areas. Golfzon (pronounced "golfzone") now claims 25,000 simulators at 5,500 sites in 43 countries.
Hook & Fade at 113 S. Hamilton St., near the Tornado Club and Canteen, will have five of them, at a cost of about $100,000 each. Each "suite" will accommodate up to six people, though about four is the max who can easily play.
"We want to expose the sport of golf to wider audience," Shin said. "We did some market research into what prevents people from picking up golf, going to golf courses and driving ranges."
Shin determined the reluctance came down to "social pressure and condescension," feeling intimidated by other people watching you and judging your swing.
"The sport of golf is really hard to master," Shin said. "It's a wildly frustrating sport ... but there's always something to learn. People find joy in that."
There's also the gear. With golf clubs and shoes, "you're looking at minimum $500," Shin said.
"We'll have the clubs, the gloves, the course, the balls. All you need to do is swing."
Hook & Fade plans to be open seven days a week, with private lockers, a cocktail bar and some small bar snacks. Visitors will eventually be able to use an app to reserve space at, and pay for, the simulators. Shin wants this bar to be the first of many, later expanding to Milwaukee, Minneapolis and Chicago, always with a base in Madison.
"This is not a cheap endeavor, at least the way we're doing it. We want to be the Apple of the industry," said Shin. He said he spent two decades in "corporate America," working for companies like DNASTAR and GlaxoSmithKline. "I've seen world-class entertainment, and that's what we want to build here."
Shin plans to hire a staff of 10, with two or three general managers. He's "confident we'll be able to hire the best people in town." A professional mixologist is consulting with Hook & Fade to develop a craft cocktail list, which will have a secret menu of "curveballs."
Shin anticipates having Hook & Fade open 12 hours each day, from 10 a.m. to 10 p.m. perhaps on Monday, Tuesday and Wednesday, opening until midnight on weekends. He can already envision groups of family and friends as they come into to try the simulators.
"Maybe not everybody wants to play, they want to relax, have a drink, watch other people," Shin said. "Two can sit back on a leather couch while the other three or four are taking turns playing the course. And then maybe 30 minutes in, 'I want to try!' It's wild how interactive it is."
Share your opinion on this topic by sending a letter to the editor to tctvoice@madison.com. Include your full name, hometown and phone number. Your name and town will be published. The phone number is for verification purposes only. Please keep your letter to 250 words or less.