The story of Strey Dog Old Fashioned cocktail mix starts with two college buddies, an annual wine and painting party and a new way with a beloved classic.
"One of my friend's sisters does wine and paint at a studio, and for us she comes to the house," said Scott Schoenmann. "We do it every March."
Wesley Strey showed up to that party in early 2017 with something new — a mix of orange and cherry syrups with a homemade orange bitters. It was a hit.
"The biggest thing is you don't have to muddle, and you can get the same drink every time," said Strey.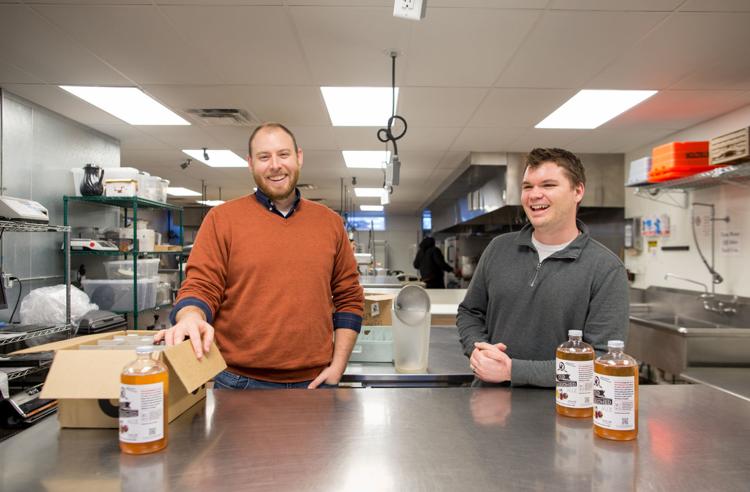 Strey likes his Old Fashioneds with whiskey, Schoenmann prefers a brandy Old Fashioned sweet. Both of them thought this bottled mix could sell.
"I was looking to have something different," Strey said. Instead of the usual Angostura, "I wanted to go with orange bitters. It's floral, lighter, with better overall flavor."
Strey Dog's mix is now on sale at Little Luxuries on State Street, Woodman's East, Two Tall Distilling in Sun Prairie (where it's a good pairing with the barrel-aged gin) and at FEED Kitchens, where the two men have been making about 600 16-ounce bottles of mix per month.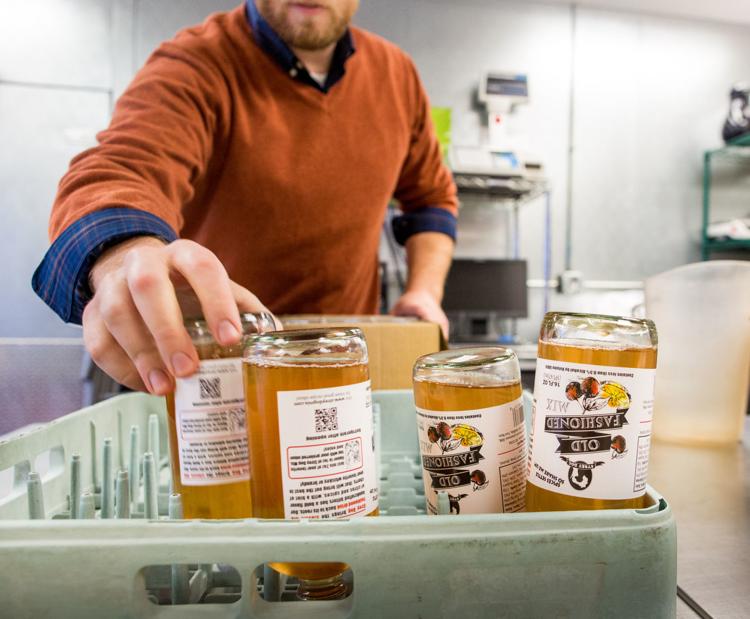 "That's where our demand is right now," said Schoenmann. "But we could be doubling or tripling that. We want to make sure we have the sales to support it and make that next step."
Schoenmann lives in Windsor and Strey lives in Portage. They found FEED Kitchens, a commercial kitchen and food business incubator on Madison's north side, with some pointed Googling.
"They told us, if you can start a food business in Wisconsin you can do it anywhere," Strey said. "We'd be ready to start production and then there'd be one more step, one more license."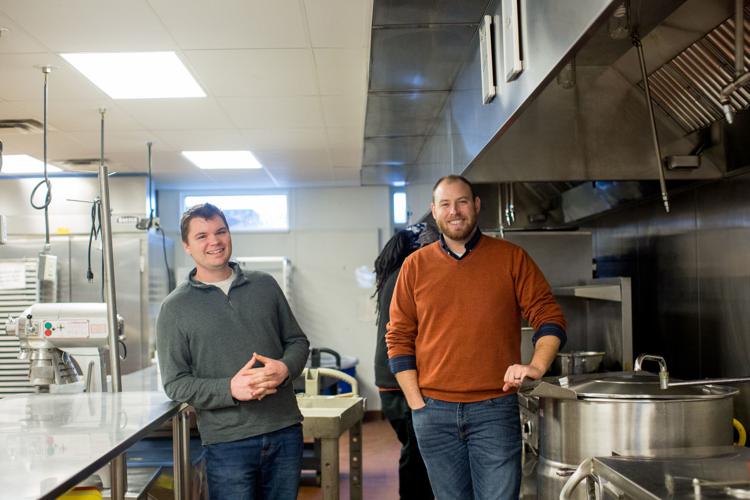 Both men have day jobs, in civil engineering (Schoenmann) and corporate security (Strey). Taking Strey Dog from idea to shelf took about a year. One 16-ounce bottle retails for about $8 and makes 16 cocktails at a 2-to-1 ratio.
Wisconsin's unofficial state cocktail has long inspired entrepreneurs. Soul Boxer out of Milwaukee includes brandy or bourbon right in the mix, but most don't go that route. Wisco-n-Sin ($10/32 ounces), another mix, offers traditional and blackberry flavors. The Meyer Brothers mix came to Madison from parts north about four years ago. Gary's Old Fashioned mix ($8.50/32 ounces) emphasizes cinnamon and spice flavors over fruit.  
All of these brands have Wisconsin roots, and all promise easier, more consistent Old Fashioneds. What sets Strey Dog apart, its founders say, are homemade orange bitters and the lack of extra artificial ingredients. It's essentially just water, sugar, cherry syrup and orange bitters.   
"We make our own bitters, that's one of our big draws," Schoenmann said. "We put in the extra time and effort to come up with a bitters recipe."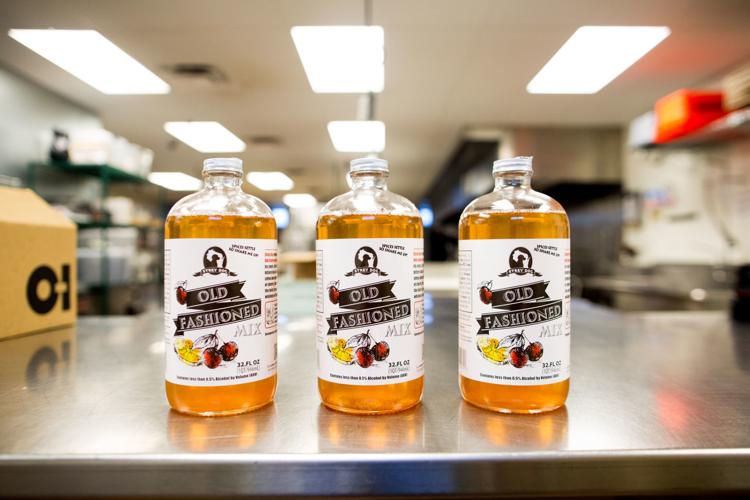 The name "Strey Dog" is a play on Wesley's name and a reference to the friends' mutual love of dogs. Strey has two dachshunds and Schoenmann's 60-pound rescue mix, Deagle, is represented in silhouette on the label.
Strey and Schoenmann have been discussing a move to a co-packer when demand is there. They already have two additional mix recipes ready to launch in the next three to six months. Later in January, they plan to meet with a distributor.
"We would love for it to grow larger outside the state," Strey said. "With the prevalence of distilleries, we're seeing a big resurgence in traditional, classic cocktails all over the U.S. Five years ago, did you see ginger beer? Nobody stocked it, but now Moscow mules are such a huge deal that everywhere you can find ginger beer.
"We hope the Old Fashioned will grow on that, with more and more places making whiskey. We've made a product that can showcase that variety."