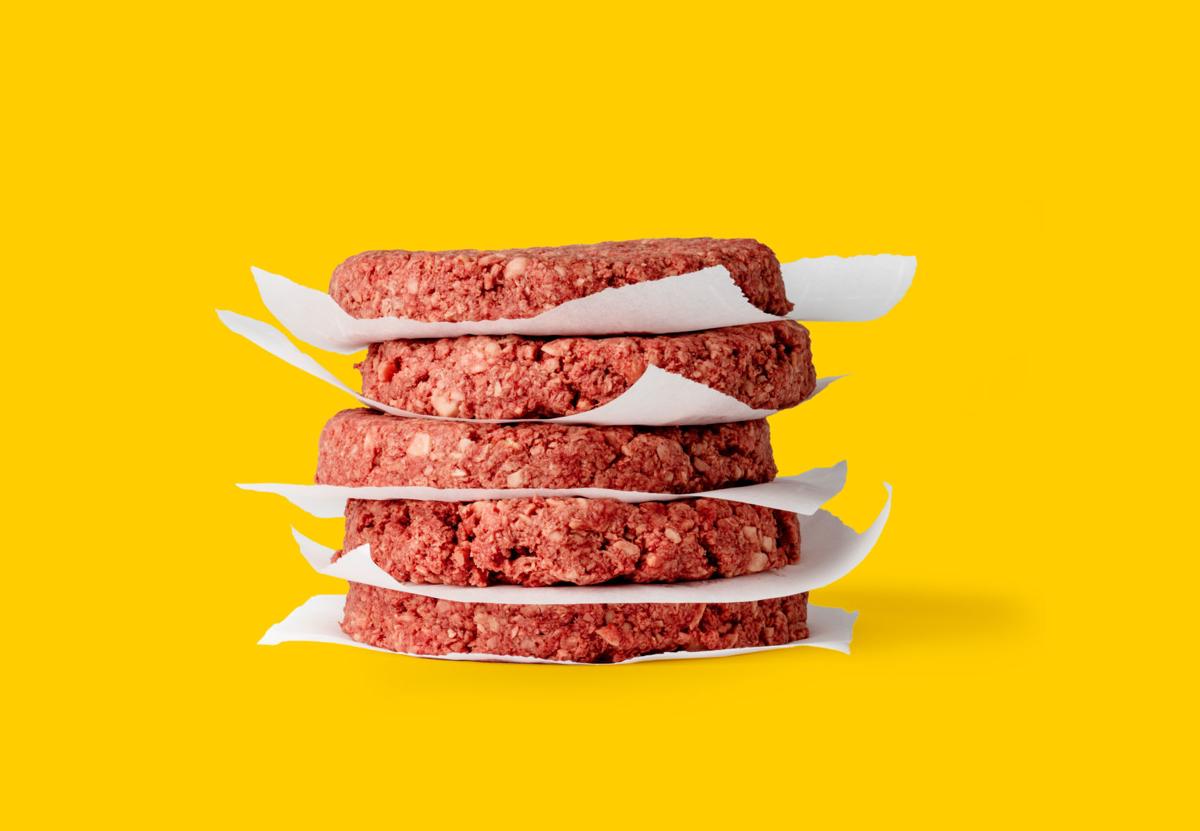 Step aside, bean and turkey burgers. There's a new alternative meat in town: the Impossible Burger.
The burger is supposed to taste and smell "impossibly" like meat, even though, as its website cheekily points out, it is made of "0 percent cows." It's even "bleeds" like a burger.
Not unexpectedly, it doesn't taste enough like beef for some. But for others, this meatless burger is a little too meat-like.
"That nice juice freaks out some people like, 'Oh my god, my burger's bleeding!" said Phil Sonnenburg, executive sous chef at Graze, a local venue serving the Impossible Burger.
The trendy Impossible Burger has hit several Madison restaurants, and some chefs are excited by new vegan and vegetarian menu possibilities. Customer reaction has been generally positive, although several restaurants noted that vegans and vegetarians, a prime target audience, are sometimes slightly grossed out by the "bloody" burger.
"For some vegans, it's a little unnerving," said Patrick DePula, owner and executive chef at Salvatore's. "It might actually be too close."
The Impossible Burger, created by Silicon Valley startup Impossible Foods, contains wheat protein, potato protein and coconut oil, as well as heme, its "magic ingredient." Yes, as in "hemoglobin."
In this case, the heme compound comes from leghemoglobin, extracted from soybean roots. Heme has iron, which results in the ground beef color and metallic flavor. The result is a cholesterol-free burger that supposedly smells and tastes like ground beef.
It's gained attention across the country as it's been served by celebrity chef David Chang and featured in White Castle sliders. It's only available in restaurants, and several local venues around town have picked it up.
It's at Graze as a substitute meat for their Double Cheese Smash Burger, as a skillet at Sofra Family Bistro, in vegan tacos as "chorizo" at Salvatore's Tomato Pies, and as "regular" burgers at Camp Trippalindee and local Monk's Bar and Grill locations. A full list of locations is available on Impossible Burger's website.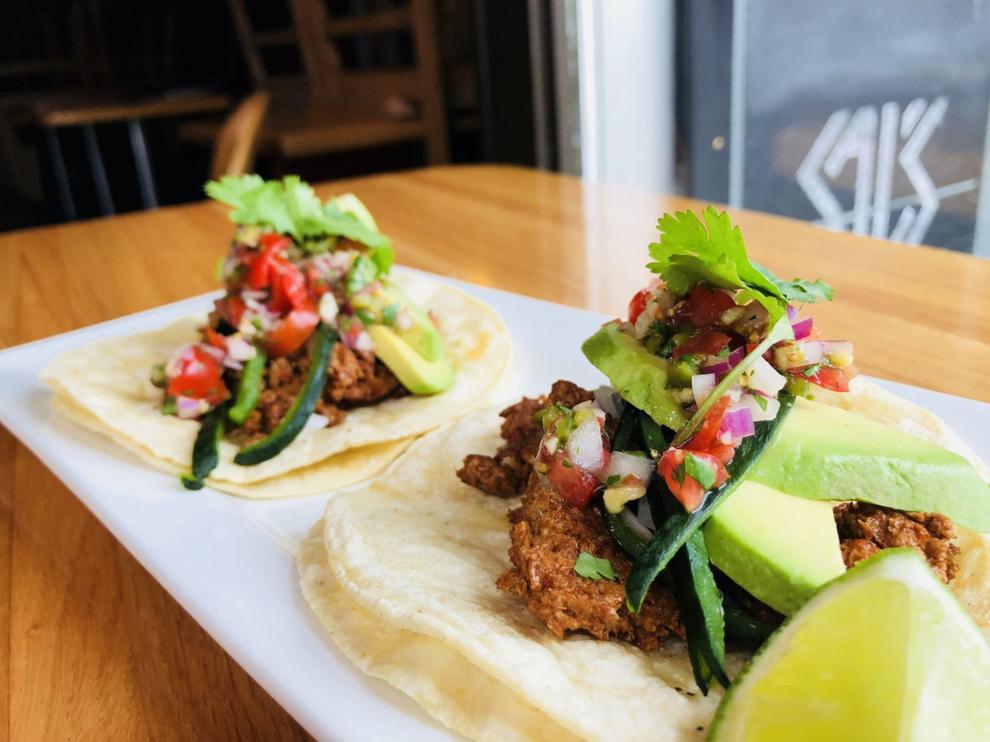 Local restaurants agree: it definitely looks like meat. When not overcooked, it's juicy and pink in the middle. As to its taste?
"The science behind these vegan meat alternatives has definitely improved, and the product is a lot better and much closer to actual meat," said Graze's Sonnenburg.
But it's not perfect, he said: "I love a good burger, so I can definitely tell it's not a burger."
In some other meat alternatives, the texture or mouthfeel is off, DePula said, or the underlying ingredients, like coconut, can overpower the taste. The taste, texture and mouthfeel of the Impossible Burger is more similar to real beef, he said.
"Impossible Burger is really kind of game-changer when it comes to making something that tastes like the original," DePula said.
Sonnenburg and DePula both cited a umami flavor in the burger, although noted Sonnenburg it's "almost to the point of being overwhelming."
Unlike some black bean burgers or Graze's beet and walnut burger, it's not made with eggs, making it a viable vegan option.
Sofra Family Bistro serves it as a burger and in a skillet with zucchini, mushrooms, onions and red pepper. Krenare Lumani works at Sofra and appreciates that the Impossible Burger is lighter.
"You don't feel slow and stuffed and bloated," she said. "You can just continue on your day. You don't have to unzip your pants from a huge burger."
DePula actually thinks that while the burger is fine — although has to be served relatively rare, or can be dry, he said — it "makes a pretty awesome raw material."
Prepared as chorizo for his tacos or Italian sausage spices for pizza, it's harder to tell that this "meat" is plant-based, he said. He's toying with the idea of doing a vegan tasting menu at Sal's, and even considering vegan tartare.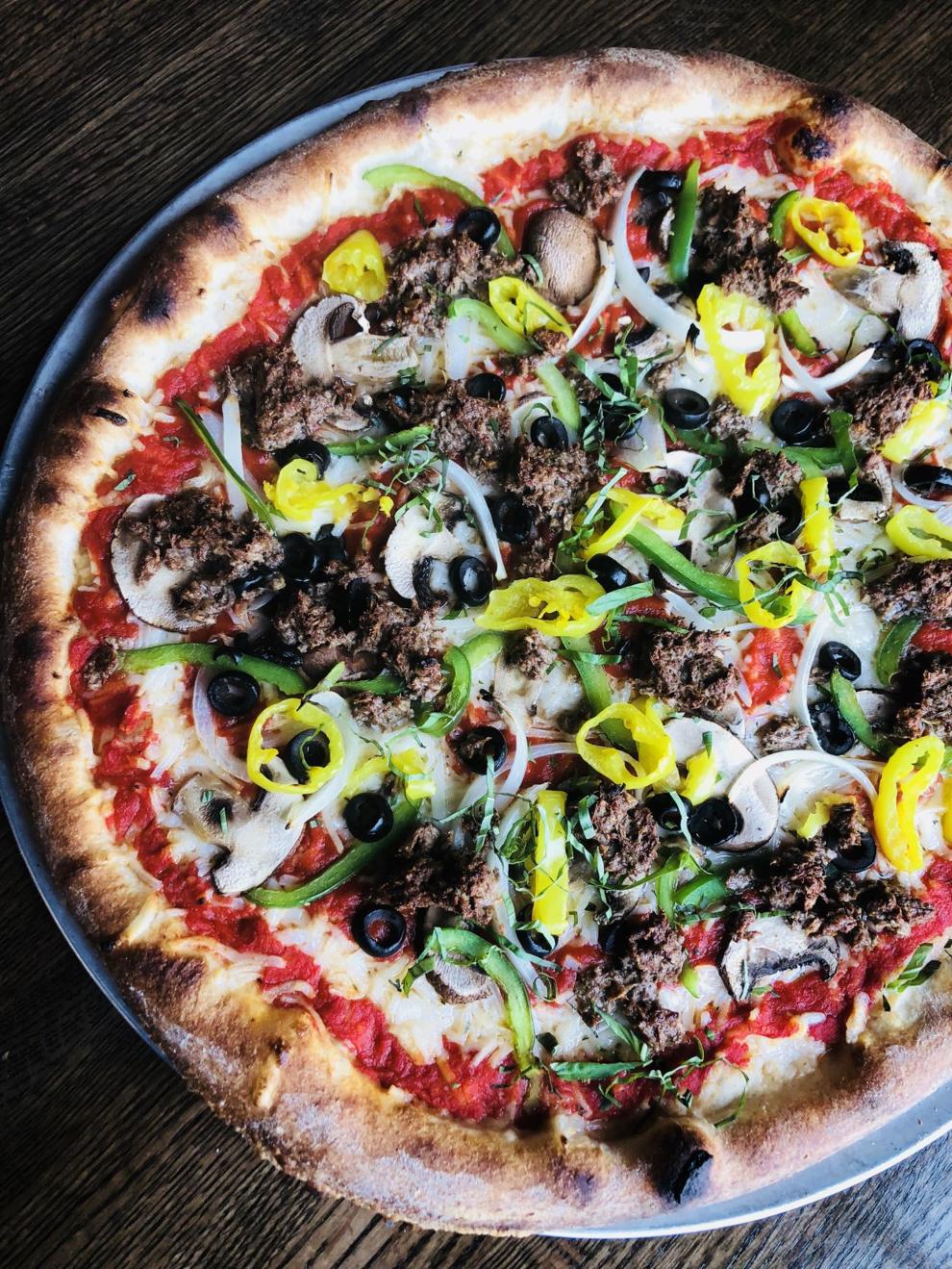 Customer reaction around town has been pretty positive thus far. Jesus Marquez, kitchen manager at Monk's Bar and Grill, said the burger has been popular with customers over the seven months they've had it in stock. They sell about 15 to 20 a day, he said, and he thinks it'll stay on the menu because people have been asking for it a lot.
Sonnenburg said Graze experienced an initial boom in sales when they introduced the burger in November, he said, which then tapered off. It's not as popular as Graze's beet and walnut burger, but they may experiment with it for upcoming Madison Burger Week.
As it is the weekend of Brat Fest, for those craving a meatless brat, State Street Brats is now serving the "Beyond Sausage," a meat alternative made from peas, sunflower oil and coconut oil. They also sell the "Beyond Burger," an Impossible Burger competitor that relies on pea amino acids to mimic meat texture.
Seth Blackstone, general manager, said the Beyond Burger (available at some Whole Foods) also looks and mostly tastes like meat.
"The biggest comment I get about it is, "Um, I ordered a vegetarian burger," Blackstone said, because it really does look like meat, both in consistency and coloring.
"As a bonafide meat eater I was pleasantly surprised," he said. "It did a very good job trying to emulate an actual piece of meat, and I don't mind them every once in a while."
More than just providing tastier meatless options, Impossible Burger wants to "transform the global food system" and has taken on the enormous goal to "completely replace animals as a food production technology by 2035."
DePula thinks plant-based foods will increase as people realize how commercial meat production adversely impacts the environment. He sees products like the Impossible Burger as "a win for the environment and a win for humanity in general."
"Even as a chef, I think it's smart. It's being a good steward of the environment to utilize less meat," he said.
Share your opinion on this topic by sending a letter to the editor to tctvoice@madison.com. Include your full name, hometown and phone number. Your name and town will be published. The phone number is for verification purposes only. Please keep your letter to 250 words or less.