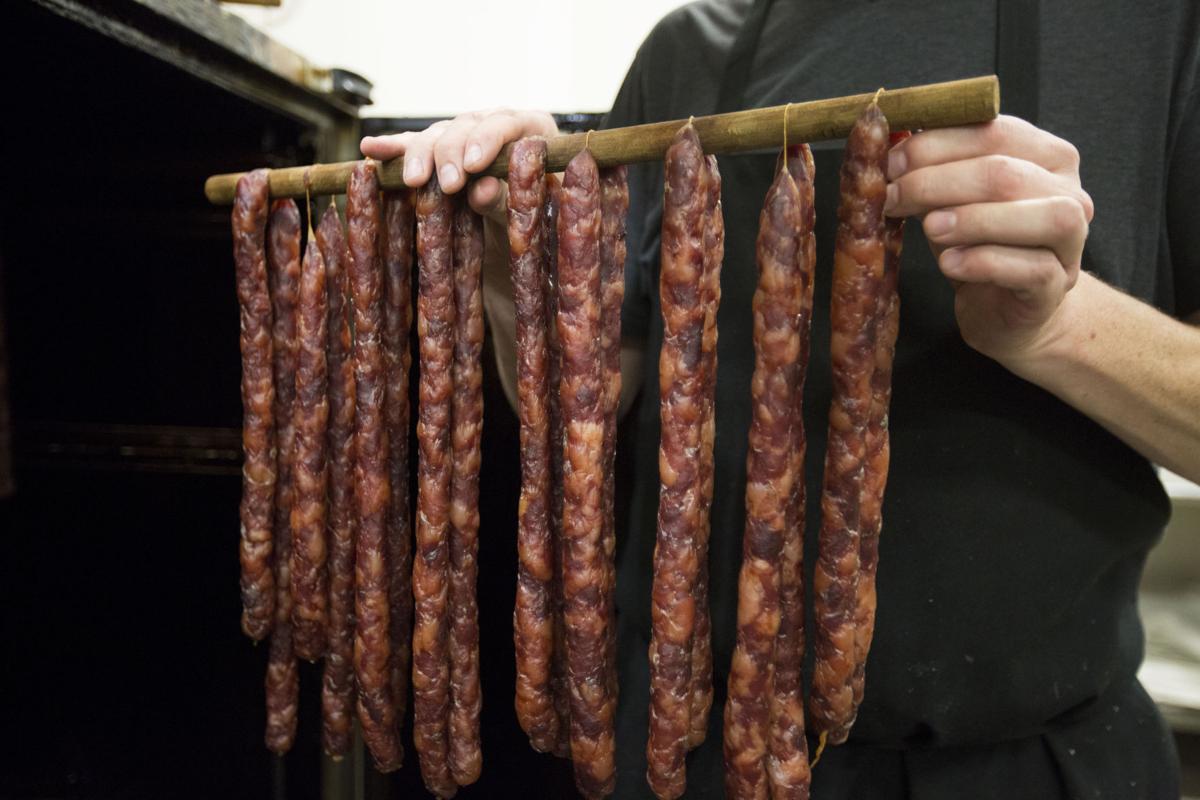 Charlie Denno, plant manager and product developer at Underground Meats, came to the world of sausage and charcuterie-making when a chef friend bought an entire pig from a local farmer.
"We broke it down and then started experimenting, curing our own bacon and finding interesting ways to use all the meat," Denno said.
Over the next few years they read cookbooks, consulted the internet and learned by trial and error what preparations yielded the most delicious results.
After working for a regional deli chain making sausage according to German recipes, Denno knew about meat processing on a commercial scale in a facility that adhered to state regulated food safety standards.
It was then that he came to Underground Meats and began standardizing their recipes and procedures, working with local farmers and foragers for exceptional, local ingredients and experimenting with new twists on traditional flavor profiles.
Underground Meats supplies fresh sausage, charcuterie, and smoked and cooked meats to their own retail outlet, Underground Butcher at 811 Williamson St., catering clients, and their restaurant, Forequarter, at 708 E. Johnson St.
The kitchen also supplies roughly 40 area restaurants with specialty sausages, and stocks products in four dozen retail outlets across Wisconsin.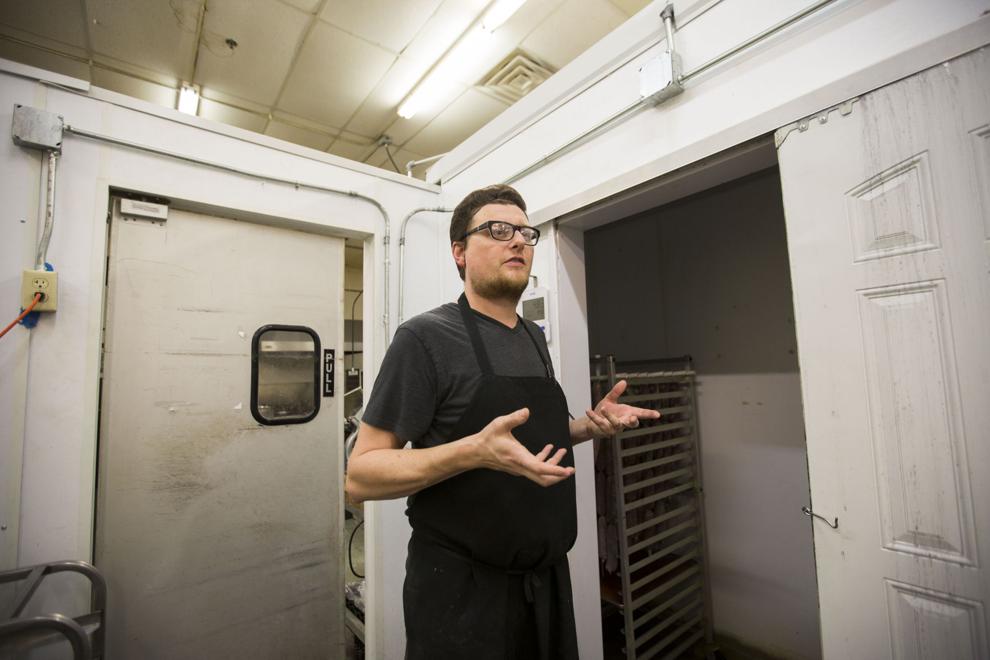 According to Denno, one of the products enjoying a lot of popularity in the charcuterie world right now is an Italian spreadable salami called 'nduja. Made with 70 percent fat, 30 percent pork, ancho habañero and ghost chili powder, the Underground Meats version is a silky smooth combination of salty, spicy and decadent flavors.
"You can spread it on bread, add it to sauces for a really easy, flavorful kick, or use it like you would use butter," Denno said. "Try it to make a grilled cheese sandwich."
Another unusual and delicious offering is merguez, a Moroccan sausage with lamb and sweet red peppers that have been smoked, dried, pickled with champagne vinegar and mixed with lemon and thyme.
The boldly flavorful sausage can be used in many preparations, including vegetable tagines, paired with chickpeas and topped with mint yogurt, or eaten over couscous dotted with dried fruit.
Also off the beaten path is the slightly greasy Norwegian morrpolse, a combination of dill seed, white pepper, pork belly and pork heart. It's cold smoked instead of being covered with a protective mold, just as it would have been in Scandinavia.
Denno is encouraged to experiment with new ingredients — a lot. Local foragers bring him wild chanterelle mushrooms and cascade hops that may make it into a future recipe.
He's also experimenting with myrtle berries, which have notes of blueberry, rosemary and black pepper. Underground has paired spruce tips with local beer and ginger in another sausage preparation.
"Chef Tory Miller brought me a piece of lap cheong, a Chinese sausage he uses at Sujeo," Denno said. "He asked if I could replicate the taste, but with higher quality ingredients than what was available commercially."
With the right combination of pork, sugar, vodka, rice wine, and soy sauce, Denno succeeded. Underground meats now supplies the restaurant with its sweet sausage that's often used in fried rice and other dishes.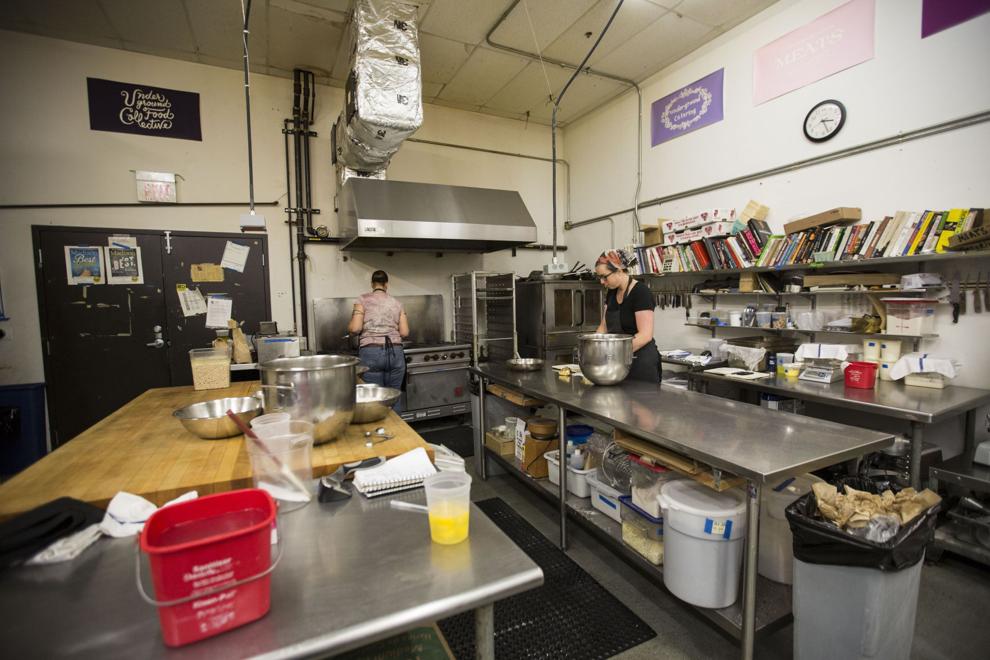 Denno is as passionate about the art of sausage making as he is the science.
"Food safety is paramount," he said. "We're inspected by the state every day. And the inspectors are a great resource actually. They're here to advise us and help us solve any problems we have."
After three years of meticulously documenting the process of creating uncooked, shelf-stable sausages, Underground Meats has an FDA approved Hazard Analysis Critical Control Point (HACCP) plan, and the go-ahead to begin shipping their products nationally to retailers and restaurants.
"It took a lot longer than we thought it would," Denno said. "But now that we have that in place, our business can grow exponentially."