After last's fall final Badger home game, Brett Best's desire to open a restaurant was just beginning. Best had worked in the food service industry for a number of years, and wanted to open a business in a field he knew.
Best had worked at Ian's Pizza with Lexy Frautschy, and the two had talked about going into business together. Opening a restaurant wasn't their initial plan, but when he heard that OSS Madison at 910 Regent St. was for sale, he shifted gears. Sweet Home Wisconsin opened a few months later at 910 Regent St.
Best said Frautschy and him were planning on opening a bar together, but when the opportunity to open Sweet Home Wisconsin arose, "we didn't run into any reasons not to move forward with it."
Entering the restaurant, it's hard not to notice the Blues Brothers mural, hand painted by local artist Dan Fransee, by the bar. The mural was inspired by the name of the restaurant, as Sweet Home Wisconsin is a play off the famous blues song "Sweet Home Chicago."
Sweet Home Wisconsin likes to brand itself as "craft casual," serving "Wisconsin comfort food with a Chicago twist." Chicago is represented in the menu by the Chicago dog and the "Abe Froman's Polish sausage." Abe Froman was the sausage king of Chicago whom Ferris impersonates in the 1986 movie "Ferris Bueller's Day Off."
Wisconsinites also get some representation, with the Garlic Guitar Lick Burger, the B.B. King Burger, the Big Ol' Beer Brat and cheese curds. The bratwurst is topped with whiskey-braised onions on a brat bun.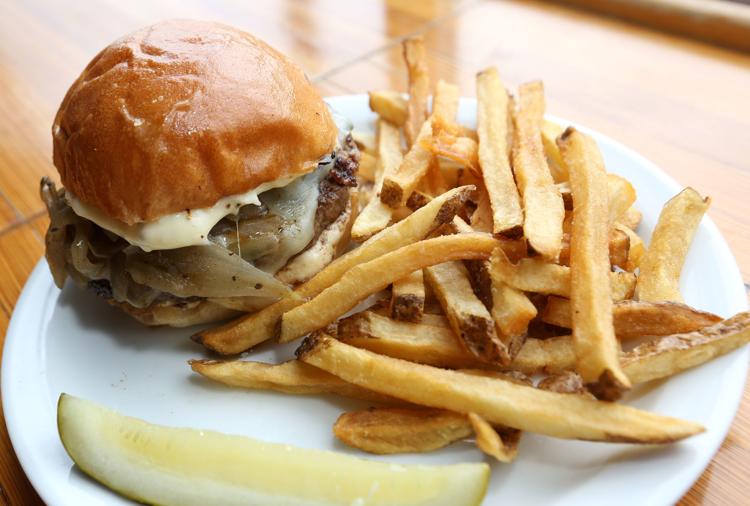 The menu is inspired by music all the way through. It features opening acts (appetizers), intermission (soups and salads), featured artist (sausage links), special guests (sandwiches), headliners (burgers and melts) and encores (add-ons).
Sweet Home Wisconsin has a full service bar with beer and cocktails. One of the more popular cocktails is the Vegan Sour. It is made with Combier creme liqueur, and has a bean juice called aquafaba to give it a creamy texture. Also, the Combier can be made with peach, blackberry, raspberry and grapefruit.
 Best said he was "fortunate" to bring on bar manager Colton Schara and chef John Hunter.
Schara believes the restaurant industry has moved towards specialization. He wants to "create a third space" at Sweet Home Wisconsin, a place to socialize and develop relationships.
"I was talking to the owner of Death's Door, and we were considering doing a sponsored patio for game days," Schara said. "We've talked about doing (live) music on the patio. I wanted more activities out there.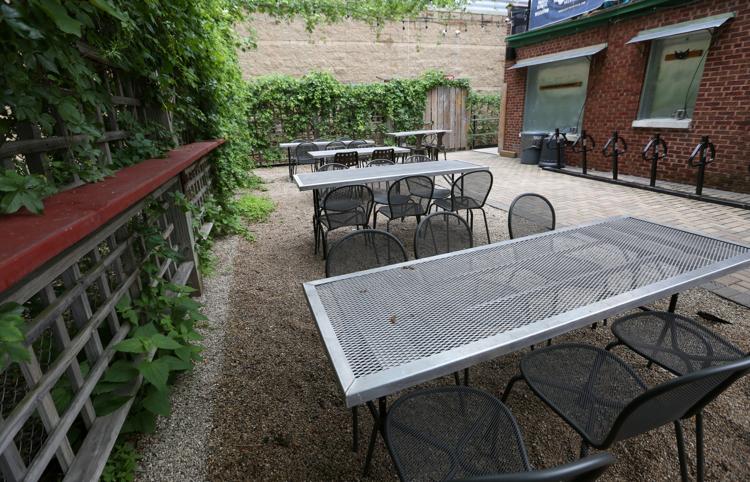 "Right now we're functioning a lot more like just a restaurant, but I think that will change as people realize the possibilities of the space."
Sweet Home Wisconsin knows success will depend on people coming back to their restaurant after their initial visit.
"A lot of times when people leave they say 'good luck,'" Schara said. "I keep saying, 'It's not about luck, it about people like you that come back."
 One serious question remained: When you blend Wisconsin and Chicago in one restaurant, what do you do when the Green Bay Packers and play the Chicago Bears?
"We embrace it," Best said. The restaurant will offer specials anytime Wisconsin teams play Chicago teams.