As Dane County's urban footprint expands ever wider, Madison's east side is stretching taller. Each gleaming luxury high rise apartment building casts another shadow over the old Oscar Mayer plant, Rayovac and the community's once-proud industrial identity.
Dotted throughout those neighborhoods were the diners and corner taverns that offered fuel, comfort and camaraderie. Some of those haunts are still there, but as they've been bought, sold and reinvented, new proprietors swap out Miller Lite taps for IPAs and serve iceberg lettuce for kitsch as well as crunch.
On Fair Oaks Avenue just past Highway 30, Brothers Three is still the kind of place where friends meet to eat meatloaf and play regional favorite card game sheepshead. Its new owners, restaurant veterans Matt Stebbins and Allysa Sweeney, promise that under their watch it always will be.
"Any smart business owner looks to get better," Stebbins said. "But you're going to walk in here and it's going to be Brothers Three."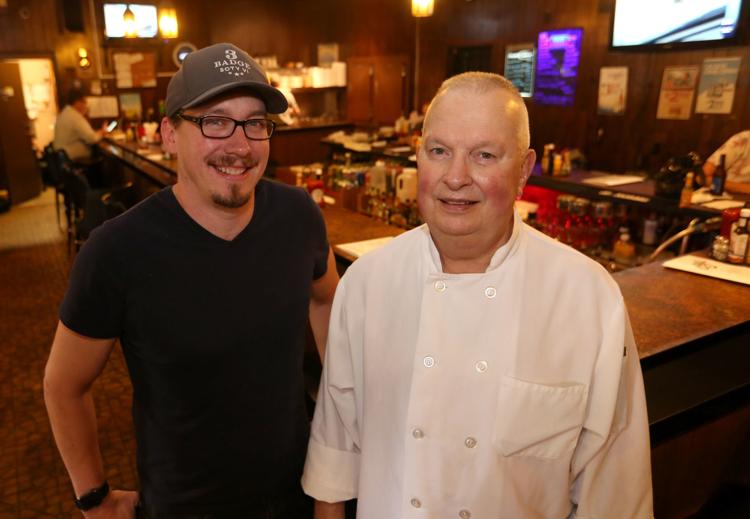 Rick Sawyer and his wife Deborah have retired after owning Brothers Three for more than 33 years.
"August 18, 1985," Sawyer said with a grin. "Not that I'm counting the days."
The Sawyers were Brothers Three regulars themselves while Rick climbed the hospitality industry's corporate ladder.
"I was a general manager of Chi-Chi's on the west side, and then I took a promotion to regional manager," Sawyer said. "I was gone all the time."
Missing watching his children grow up was taking its toll. When the couple found out Brothers Three was for sale, the Sawyers bought it.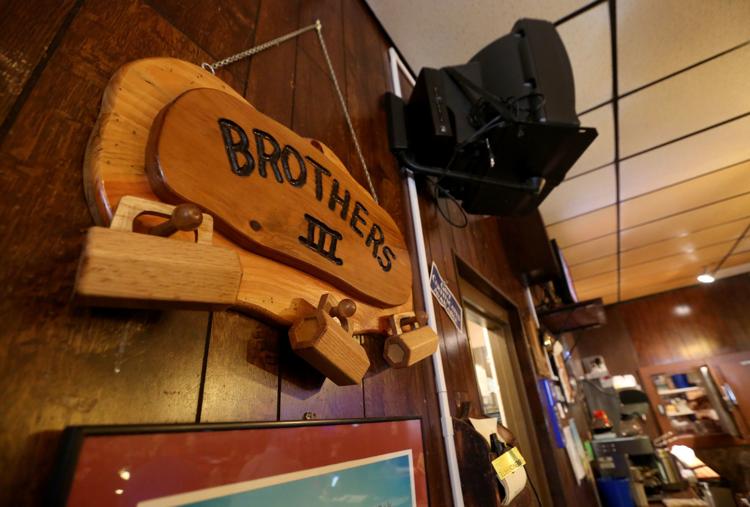 The first thing the Sawyers did was change the culture.
"It was a bar and they had a menu board on the wall," Rick Sawyer said. "Happy hour went out, and seniors took their place for the early bird special. Then the families came for dinner."
When bar time was extended to 2:30 a.m., Sawyer started closing up before 10 p.m. and opened early in the morning for breakfast.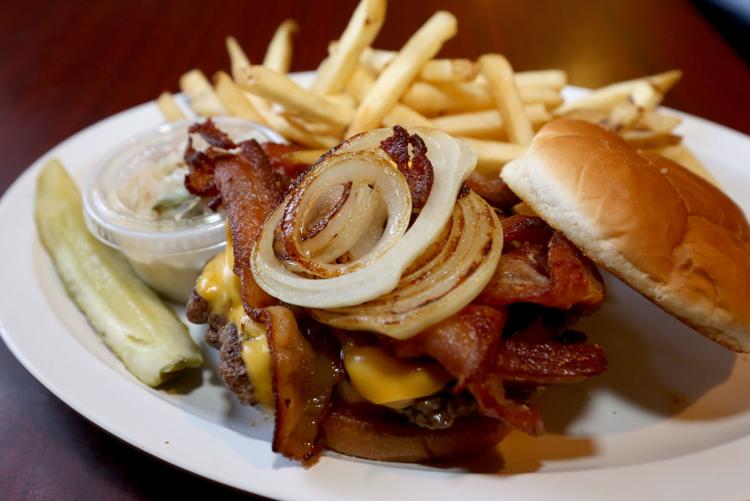 Sawyer's care with ingredients is evident in the Brothers Three bacon cheeseburger. ($9.25 for the burger, $11 for the basket), with three savory strips of bacon cooked just on the verge of crispy. These are laid over melted cheddar cheese and a half-pound of ground beef. Two light eaters could split this and call it a feast.
Meatloaf ($9.50) is king of comfort food at Brothers Three. It reigns as the Wednesday special, served with mashed potatoes, gravy and tender green beans. And for sheer ambition, the Friday night fish fry is a spectacle.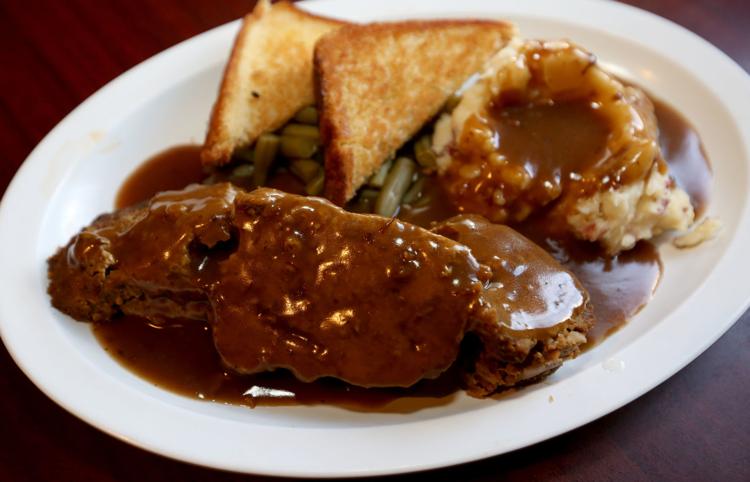 "We have six different kinds of fish – cod, catfish, lake perch, mahi mahi, salmon and walleye," said Sawyer, clearly proud of the lineup. "I make sure we never run out of cod, but some nights we run out of lake perch or catfish.
"90 percent of the people at the bar are eating. We get so busy we stop answering the phone."
At first blush, Stebbins and Sweeney seem unlikely heirs to this legacy. Stebbins is the owner-operator of Natt Spil, a dark bar with DJs, dim sum and woodfired pizza.
Sweeney's background is as a physician's assistant in neurosurgery, but her restaurant owner husband, Patrick Sweeney, will be very involved in Brothers Three.
Patrick is a co-owner of Lucille and Merchant, a pizzeria and cocktail-centric restaurant respectively, popular with downtown Madison's 20- and 30-somethings. His hospitality group, Rule No. 1, recently announced a 15,000 square foot restaurant and rooftop lounge called Lake Country Social coming to Brookfield next year.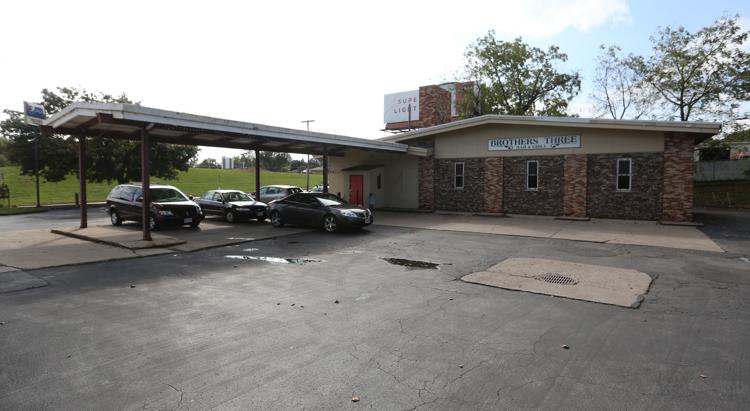 Stebbins and the Sweeneys have a shared love of Wisconsin dives and taverns that drew them to Brothers Three. Stebbins grew up in it, and to him, Brothers Three "screams classic Wisconsin tavern culture."
Stebbins' roots in Madison dining go back to when his grandparents owned Stockman's Bar, right by Oscar Mayer, which eventually became Caravello's Bar & Restaurant on Roth Street. His great uncle Sam owned and operated Namio's Italian Steak House on South Park Street, a legendary local institution.
Patrick Sweeney said Allysa told him two years ago that "I'd really like to own a dive bar someday." 
"She put it out there and here we are."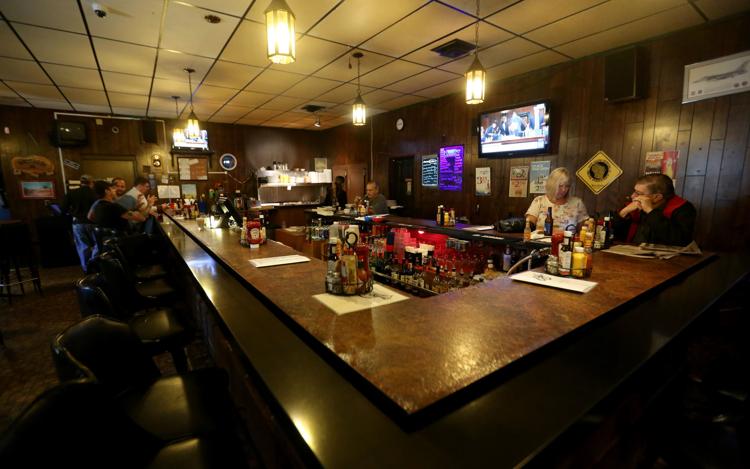 Counting their children, the Sweeneys and Caravellos have been linked in friendship for four generations. They've moved their families to the east side and put down roots. They say many of their 30-something peers in the service industry are doing the same.
"The amount of people we know here within three square miles of this place is unbelievable," said Patrick Sweeney, who is acting as a consultant on the project. "This is how we were raised. This is what we know."
In the corner of Brothers Three is a life-sized cut-out photo of Rick Sawyer. It looms large over a way of living and a way of dining on the east side. Sawyer said he chose the right buyers to take up that mantle.
"I'm not going to come in and second guess these guys," said Sawyer with characteristic modesty. "I've seen them operate, and they're way better than I ever was."