It was a dark and stormy night. My car broke down on University Ave., and I stumbled through the gloom, looking for sustenance. Heading past the IHOP (sure, I was starving and lost, but who wants pancakes that late at night?) I happened across a small establishment tucked in the back.
In the window sneered the visage of a green-faced man with spiky hair and sunglasses. Gathering all my courage, I headed inside.
Okay, almost none of this happened, except that it was dark and stormy and I was hungry but didn't feel like pancakes. But such a frightening story seems like the right way to approach Freaky's Pizza and Wings, the new pizza place on University Ave. started by Rich Peterson.
To Madison horror movie fans, Peterson is best known as Freakshow, the long-running comedy-horror movie series, "Bordello of Horror," which airs Saturdays at midnight on UPN Ch. 57. But Peterson has also spent 35 years on the Madison restaurant scene, working in everything from menu and kitchen design to staffing and marketing.
Peterson's experience had included stints at two different pizza restaurants that had operated out of the same location on University Ave. When Gumby's Pizza closed there last year, Peterson was initially hired by the property manager to oversee cleanup and repairs. But he saw even more potential.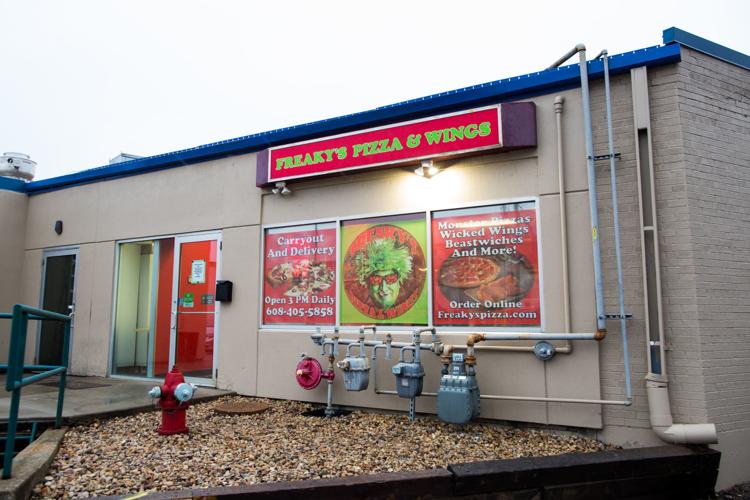 "After the first week and a half I met with (the property manager) again with the idea of bridging my late night horror television show "Bordello of Horror" with Freaky's Pizza and Wings as a horror-themed restaurant with the host of "Bordello," Freakshow, as the spokesperson and face of the business," he said.
Walking into Freaky's Pizza, totems from Peterson's other career are everywhere. Posters of classic horror and sci-fi movies like "Day of the Triffids" and "Attack of the Crab Monsters" adorn the walls, along with framed photos of Freakshow and his on-camera cohorts and classic movie monster's like Bela Lugosi's Dracula and Lon Chaney's Phantom of the Opera. (It's a very family-friendly horror themed restaurant focusing on classic cinema – no Freddy Krueger or Jason Voorhees here.)
A television over the front counter plays a loop of classic and horror sci-fi movies – when I was there, the 1960 East German sci-fi movie "First Spaceship on Venus" was playing. There is a cozy dining area with seating for about a dozen people, but carry-out and delivery is clearly the bread and butter of the operation.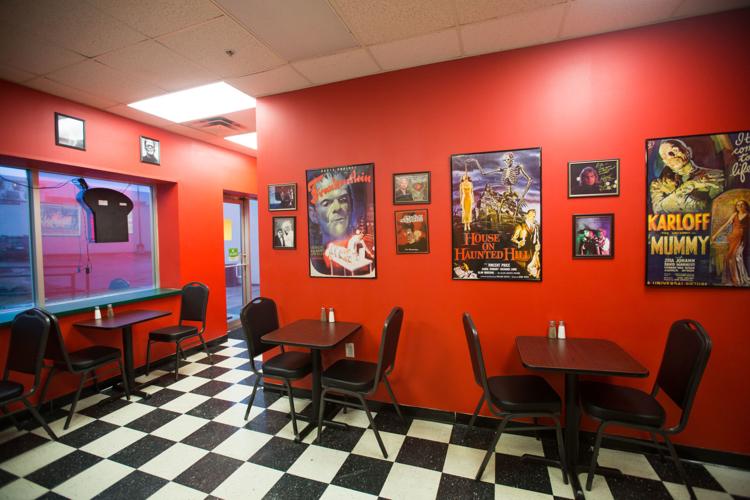 You can order the usual sorts of pizzas, along with some specialty pizzas whose names are clearly inspired by the movies that Peterson loves. The bird-like Godzilla foe Rodan inspired the name of Freaky's BBQ chicken pizza, the Chupacabra is a Mexican-style pizza with chicken, onion, green pepper and fajita sauce, and the Gillman (aka The Creature from the Black Lagoon) features both bacon and Canadian bacon, pineapple and BBQ sauce. (You'd think the Gillman would feature anchovies or some other kind of fish, but maybe then nobody would order it.)
Despite the monstrous names, Freaky's makes some very friendly pizzas. I brought home the Gillman and the Rodan with a little trepidation, fearing the sometimes picky nature of the little terrors at home. I needn't have worried, and was actually surprised that they went more for the Rodan than the Gillman, given the love for Hawaiian pizza in my house.
Freaky's also serves wings of various heat, and a fried cheese dough appetizer called "Freaky Stix" (spice lovers should try the Malicious Stix with jalapeno peppers and sriracha). If you're not up for pizza, the restaurant serves several kinds of "Beastwiches," including meatball, chicken parmesan and the "Killer Combo," which combines Italian sausage, roast beef, cheese and marinara sauce.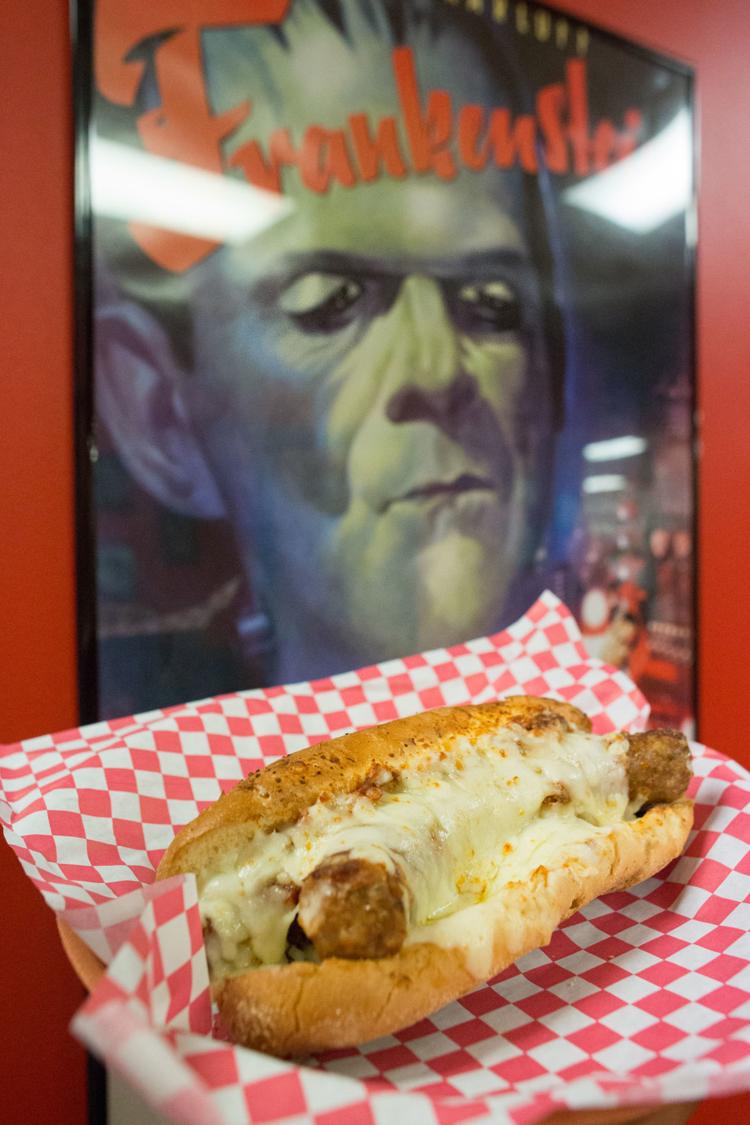 With its emphasis on takeout fare and its location near UW Hospital and the UW-Madison campus, Freaky's provides the perfect fuel for staying in and watching your favorite scary movie with friends and family.
"Who doesn't want a little comfort food while curled up on the couch watching your favorite or soon to be new favorite horror movie?" Peterson said.