Food waste may seem inevitable. In a city rich with food options, Madisonians may be faced with a conundrum — eat in excess or risk letting leftovers languish in the dark corners of the refrigerator. 
For Madhuri Ranade and her husband Milind Ranade, the answer to this problem is simple: "flavorful, fresh, quality food, appropriately portioned and reasonably priced," Madhuri said.
On June 4, the couple opened Bombay Fast Cafe food cart. With a spot on the University of Wisconsin-Madison Library Mall, the cafe's menu is all vegetarian and takes heavy influence from Indian street food. Madhuri and Milind intend to serve only what a person can comfortably eat in a single sitting or on the go. Street food, they say, doesn't have to be bad for you.
"There is a kind of connotation with street food. It's maybe fatty, it's made to be wasted," Milind said. "But we have created options that are healthier yet."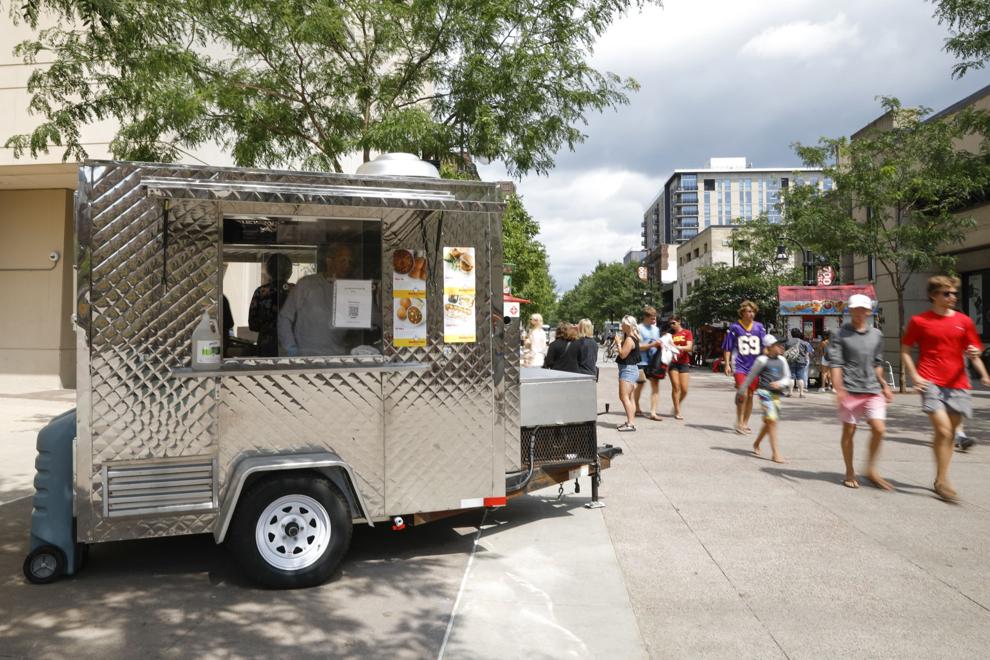 The inspiration behind Bombay Fast Cafe came from within the Ranade family. 
The husband and wife cooking duo remembers watching their own children struggle to find inexpensive, decent vegetarian options while attending UW-Madison. Milind decided they would solve the problem when the time was right. "I said ... 'let's create something for students,'" he said. 
Although they had long cooked for themselves and for gatherings of friends and family, neither Madhuri nor Milind had experience working in a restaurant. Madhuri worked as a computer teacher in India, but knew that she wanted to transition to food service. After moving to Detroit, then re-locating to Madison, she eventually took a job as a substitute food service worker at the Verona School District. There, Madhuri picked up various tips and tricks for food preparation. When both of the Ranades were ready, they invested in a custom food cart.
"We saw the similarities between the bustling atmosphere on campus and the fast-paced city of Mumbai," Madhuri said. "Looking at those similarities, we thought we should start a food cart. Having the sweet memories of the savory dishes from all the popular street vendors, we were inspired to bring our experiences to the States."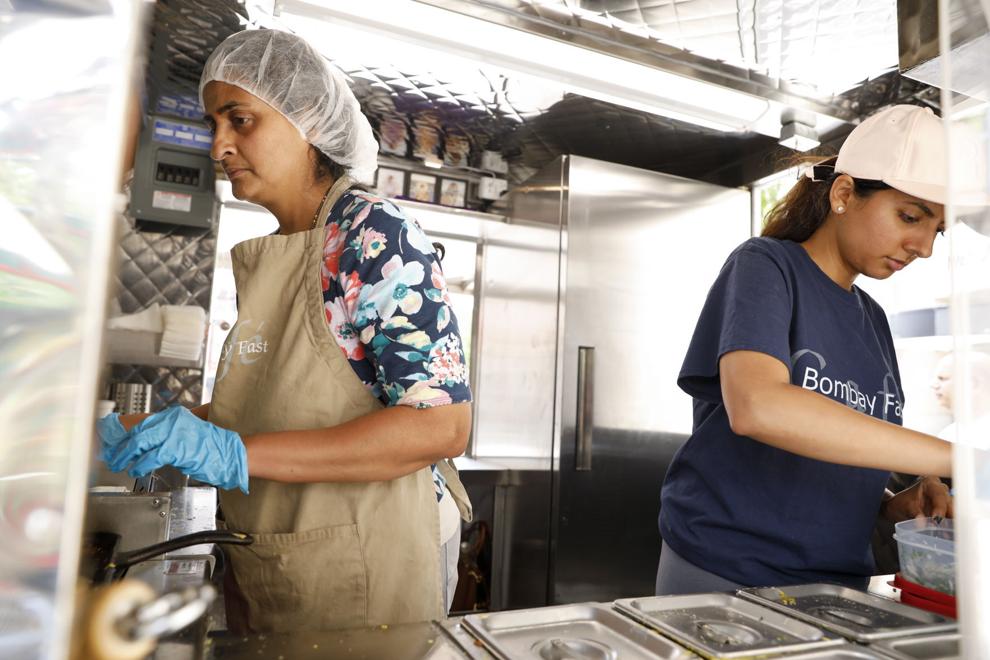 Bombay Fast Cafe serves lunch from 11 a.m. to 3 p.m. Thursday through Saturday and currently offers four menu items that come in reusable containers, each for the flat price of $7.50.
The limited starting menu was made with intention. A smaller selection lets Madhuri focus on quality, flavor and ingredients while allowing customers to choose what they want without paying attention to prices. 
For those looking to dip their toes into Indian cuisine, Madhuri recommends the "Bombay burger." The vada pav is a potato burger topped with sweet and spicy relish, served on a bun with garlic chutney and green chilies.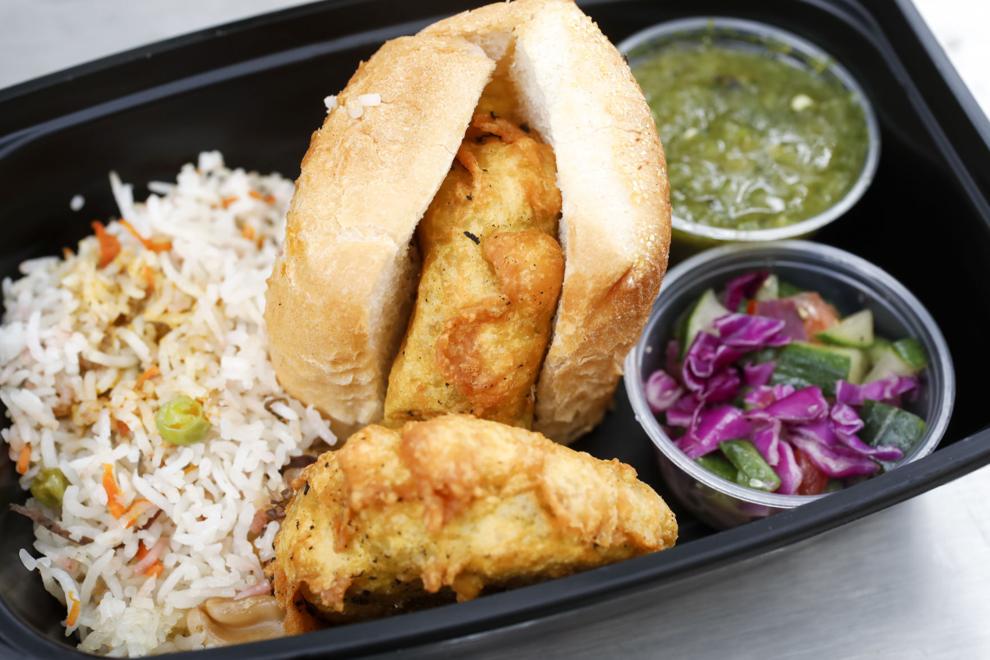 Bombay falafel, the cafe's twist on the traditional Mediterranean dish, is made with Indian pulses, or sprouted beans, and herbs. 
The food cart's best sellers are its flavorful, stew-like main dishes. The pav bhaji is a thick, richly-flavored vegetable curry served with a buttered bread roll. The misal pav, another popular street food served with bread, is made with Indian pulses, potato and turmeric, topped with crunchy "Bombay trail mix." Both meals come with chopped onion, cilantro and lime for garnish.
All menu items are served with a side of rice pilaf, made with Indian herbs and shredded vegetables, nuts and raisins. 
While Bombay Fast Cafe has only been open for 6 weeks, the couple plans to eventually include other entrées on the menu and hire staff in the coming months. The food cart will also have days added to its schedule as  more hungry students come back to campus. 
"When a customer comes to our cart, I want them to leave happy," Madhuri said. "There is a pleasure (in) serving fresh, flavorful food to the customers, and there is also a pleasure in seeing the happiness on their face."
Share your opinion on this topic by sending a letter to the editor to tctvoice@madison.com. Include your full name, hometown and phone number. Your name and town will be published. The phone number is for verification purposes only. Please keep your letter to 250 words or less.