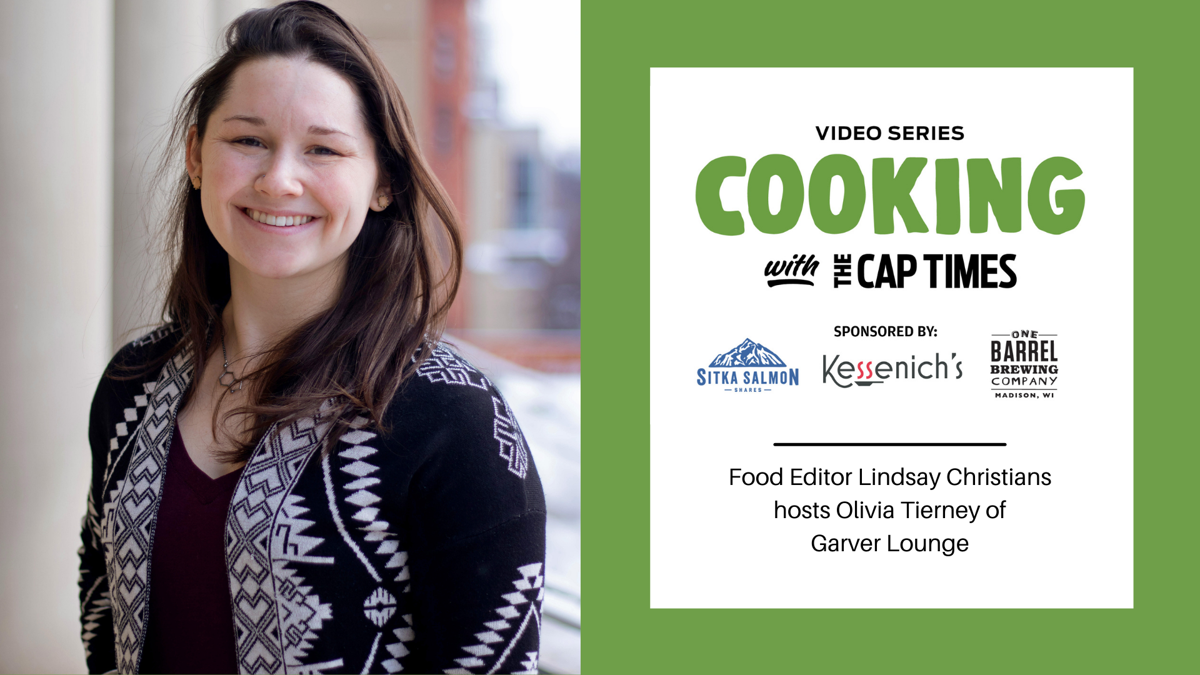 Join us for our third Cooking with the Cap Times virtual live event, featuring Olivia Tierney of Garver Lounge in conversation with Cap Times food editor Lindsay Christians.
Tierney, a recent UW-Madison grad, has been on the move around Madison kitchens. A self-taught baker with Jewish culinary roots and a gluten intolerant dad, Tierney spent a summer at Bloom Bake Shop making vegan and gluten-free pastries and sweets.
She's cooked at The Heights on the near west side and learned from chefs Tami Lax and Anthony Hanzo in the kitchen at Harvest. Lately, she's been baking at Garver Lounge.
Join Tierney on Thursday, April 22, at 6 p.m. as she demonstrates how to make challah, an enriched egg bread, using a (not gluten-free) recipe her family has used for decades. We'll talk about how Madison restaurant kitchens are changing, and what "local food" means in 2021.
Register for the event on Zoom and you'll receive the recipe a week in advance. Registrants will also be subscribed to our weekly Madison Life email newsletter, but can unsubscribe at any time.
Cooking with the Cap Times events are free to all. Attendees are welcome (but never required!) to cook along, and encouraged to ask questions.
Even if you're new to baking bread (maybe you were part of the pandemic-driven sourdough craze) or just want to learn more, this is an event for you.