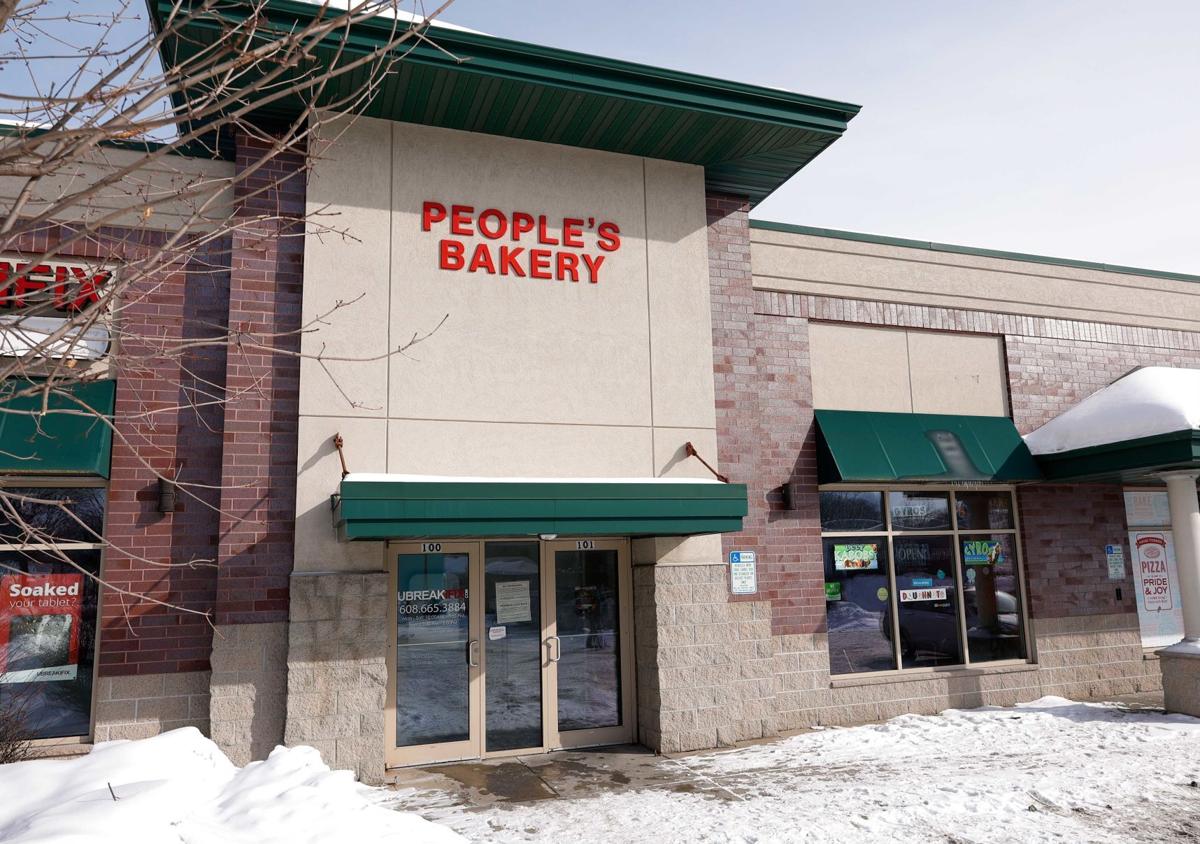 Citing ongoing personal health issues, the owners of People's Bakery at 2810 E. Washington Ave. have put the business up for sale. It was an emotional decision for Nabil and Mary Elghadban, who have run their cozy bakery and Lebanese café for 18 years.
"It was doing good, even in times like this it was doing good," said Mary Elghadban, 62. But "between (Nabil) getting hospitalized all the time and taking care of the business and house, we can't handle it."
Nabil, now 65, started working at a doughnut shop at the corner of East Johnson and East Washington in January 1998. Antonio Perez made the doughnuts — old fashioneds, French crullers, raspberry twists — and stuck with Nabil Elghadban and his then-business partner when they bought the business and turned it into People's Bakery in 2003.
Popular with East High schoolers who crowded in for pastries, gyros and marinated tan tan chicken, People's Bakery built its reputation at festivals like the Taste of Madison, where it won awards several years in a row. From 6 a.m. until 11 a.m. each day they served coffees and pastries. From 11 a.m. to 7 p.m., it was kebabs, gyros, falafel and baba ghanoush.  
"It's a legacy. We have customers, their mom was coming when (she was) pregnant," said Mary, who moved from California to Madison and married Nabil in 2002. "We have kids from East High School who graduated high school and were still coming. The people, you get attached to the people."
After the arrival of COVID-19 in Madison, People's Bakery closed from March until the end of May. They cut back on staff and hit "pause" on baked goods, since with curbside pickup people couldn't stop in to ogle the doughnut case. COVID put a kibosh on catering, and they didn't get Paycheck Protection help.
"Every time it came to us they were out of funds," Mary said. "I don't think many people got it."
When the Elghadbans got back into the space, it was "damage after damage," Mary said. A freezer broke, costing them thousands of dollars lost in gyros and kebabs. The freezer cost $2,000 to fix, Mary said. Then the hood didn't work, an $800 repair. The air conditioning conked out. They had to replace the fryers.
Then Nabil's health took a turn. Already diagnosed with type 2 diabetes, he was repeatedly hospitalized for heart failure and kidney problems. Mary became less worried about catching COVID from customers and more worried about getting it in the hospital.
"He ended up in the ICU three, four times," she said. "We almost lost him."
Mary cared about their customers — those East High students were her "kiddos," she said. She spoke affectionately of one man who came in every single morning for a coffee and an old fashioned chocolate doughnut. She believed the business could still thrive, but she was stressed and exhausted.
"It's a mom and pop place," she said. "You can have people come to work with you, but maybe it's someone you don't trust, or they only know the kitchen. We said, it's the best thing to sell."
According to a post shared to Facebook on Feb. 15, the Elghadbans are asking $60,000 for the business (Mary said they'd originally set the price at $125,000 if it included the name). Property records indicate the building has been owned by SCK Investments since 2018.
In addition to the contents of "two storage rooms full of festival things," like prep tables and tents, Mary is willing to share family recipes for People's Bakery's most popular dishes.
"We can give all the information, all the suppliers, where we get chickpeas, grape leaves, the red bell pepper and walnuts for the muhammara," she said. "If anybody can run a similar business over there they're going to do great, you know? Everything is set up. They just have to turn the key and get in and start the business, and they can change whatever."
Nabil came home from the hospital three weeks ago. He now takes 12 medications for a variety of things, Mary said, but he got the COVID-19 vaccine and he's on the mend.
Everyone is getting ready to move on. Antonio Perez, the baker, is getting ready to retire and return to Mexico, Mary said, where he owns two homes. They went back to the store recently to pick up some emotional effects and prepare the space.
It has all been an emotional experience for Nabil. He doesn't want to sell, Mary said. They just have to.
"Most people are so sad, they see us going," Mary said. "I hope the next person comes and can serve the community, either with the same kind of food or whatever they like.
"We didn't look at the people like a money making machine. They were people for us. We're going to miss them."