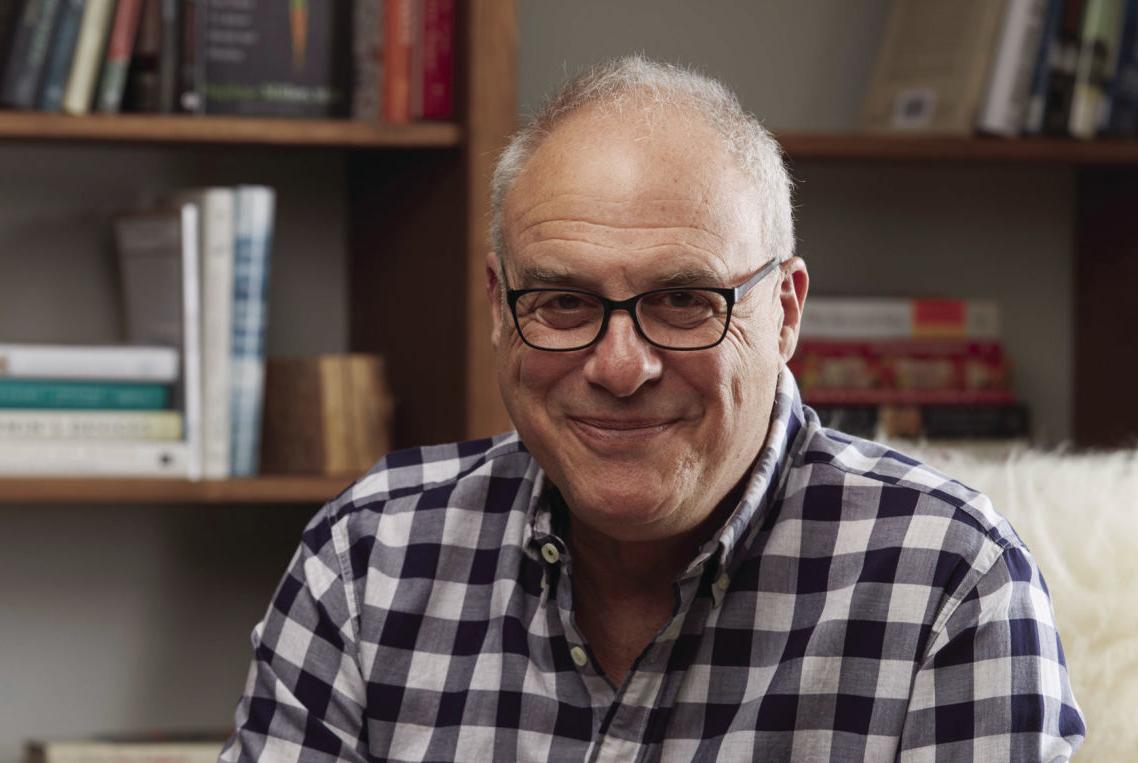 Just like the rest of America, Mark Bittman has been cooking more during this pandemic. Not a lot more — he cooked at least twice a day when he was home before — but still.
"I get cravings for fish poached in coconut milk, or soba in dashi. I cook what I feel like cooking," said Bittman, whose best-selling cookbook "How to Cook Everything" recently celebrated its 20th anniversary. "We're starting to see some spring and summer ingredients, so I'm really excited to move on from soups and stews and onto grilling and salads and fresh stuff."
Bittman is a former New York Times columnist and the author of 20-plus books, including the "How to Cook" series with tomes about grilling, baking, cooking fast and vegetarian cuisine.
He had intended to spend part of this spring on tour with his most recent project, a nearly pocket-sized nonfiction book co-written with Dr. David Katz. "How to Eat," inspired by a 2018 story in New York Magazine, was published by Houghton Mifflin Harcourt on March 3. It's structured like a lengthy Q&A, with sections on the ketogenic and Whole30 diets (they recommend neither), cooking oils, veganism and intermittent fasting, among many other things.
The Madison Public Library Foundation booked Bittman months ago for its annual Lunch for Libraries fundraiser. That is now set to be a live-streamed event on Thursday at noon. Bittman, now the editor in chief of Heated on Medium, spoke to the Cap Times from Cape Cod via video chat.
The Cap Times: You were going to tour a bit with this book, but I suppose that has changed?
Book tour was never my favorite thing in the world anyway. But you did often meet good people and have good conversations, so I don't know. Now we do Zoom, so here we are.
Do you think the coronavirus pandemic is changing the way people cook?
More people are cooking, and inevitably some percentage of people will find out they like it. Once you like it, it's a lifetime thing. My guess is that we'll see more cooks.
Obviously the food supply is a challenge. We're learning different ways to shop, but it's been a positive thing for many farmers and suppliers of local and regional food. Farmers' markets are busy, CSAs are busy. People are looking for local suppliers to buy direct. If there are some silver linings, it's that people are discovering resources they didn't know were there and the advantages and pleasures of sourcing food locally.
How does this new book follow in the line of your other work?
I've done, what, 10 books called "How to Cook Everything" this or that, so I was pleased with the title. "How to Eat" is among the more political, policy-oriented books I've written. It grows out of my interest in how people eat and how policy determines how we eat. David Katz, my co-author who's an MD and epidemiologist, is unusual in his field that he's aware of those things.
There's a big problem with telling people how to eat and what to eat, because of availability and access to food. It's fine to say, 'Here's what a good diet looks like." The question is, how do people eat that way? It's not possible for everybody to do that.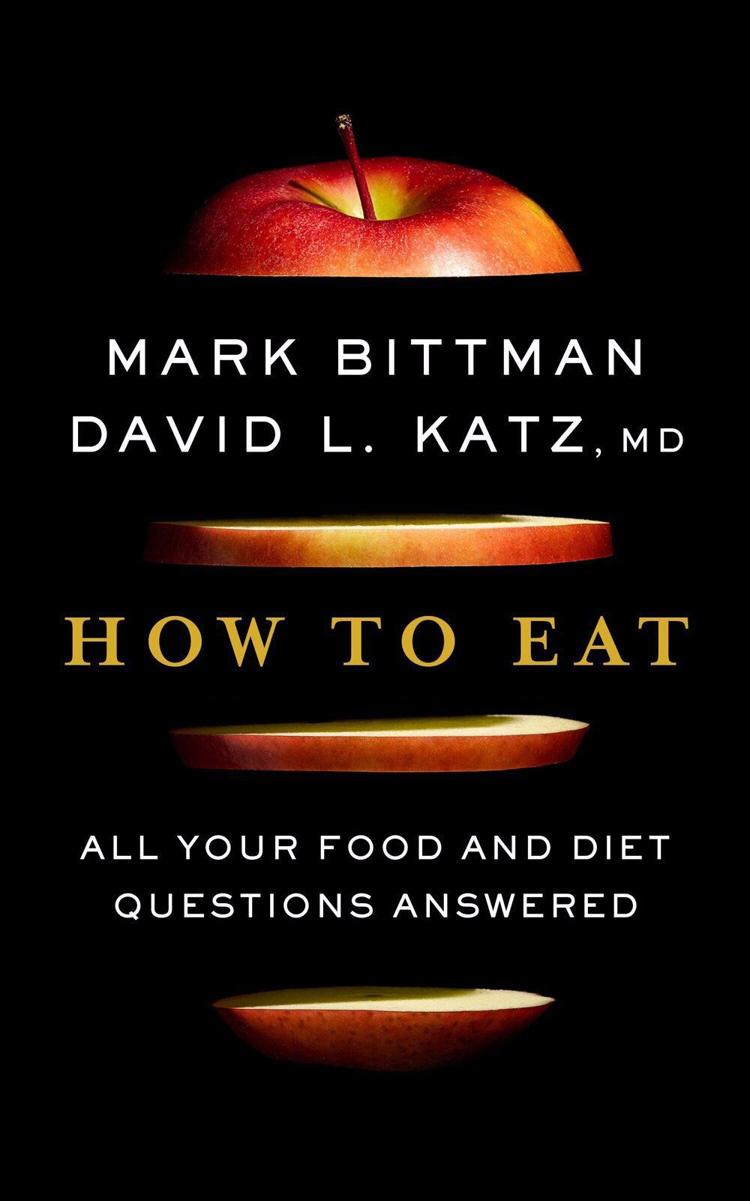 You can't make it everybody's problem. You can't say in order to fix chronic disease caused by diet, you tell people to improve their diet. Not everybody can improve their diet readily. It's one thing to describe what a good diet is. It's another thing to figure out how to make it so everyone has access to that kind of diet.
A lot of advice in this book made me think of broccoli with cheese sauce. Maybe it's not as good for you as steamed broccoli, but at least you're getting the vegetable. As you write about paleo diets and juice cleanses and cholesterol in eggs, there is a refrain of "Don't make perfect the enemy of good."
One thing David says a lot is "Instead of what?" Very few foods can be evaluated in a vacuum. If you're eating a Snickers bar instead of almost anything, it's probably a bad decision unless you're starving to death. But super junky food aside, if you say, "is an egg good?" or "is yogurt good?" or "is pasta good?" the question is always, instead of what?
If you're eating an egg for breakfast instead of eating doughnuts, that's a positive step. If you're eating an egg instead of eating oatmeal with walnuts and berries, that might not be a positive step.
If it takes the cheese to get you eat the broccoli and you're eating that instead of Kraft macaroni and cheese, those are steps in the right direction. It's not about purity and it's not about perfection.
We know what a good diet is. This isn't education, it's execution, and making it easier and more possible for more people to eat better.
When people ask David, "What's new in dieting?" he says, "Nothing." That's the news. Nothing. You don't eat a lot of saturated fat, you don't eat a lot of animal products in general, you try to eliminate junk food and eat mostly food from the plant kingdom. Those are general rules and whatever you do within those general rules is probably OK.
There's an undercurrent in this book of the loss of control many Americans feel about what and how they eat. 
We look for silver bullets, Americans tend to. There's no magic diet. There are a variety of diets that work, and they all have something in common. They're not starving yourself. They're not avoiding gluten or lactose or lectins or fully avoiding fat. They're about eating a variety of foods and concentrating on eating plants.
Marketers want us to be confused. There are people profiting from different diets. You can buy a zillion different foods that are gluten free or keto-friendly or whatever. And yet 90% of foods are naturally gluten free. Keto doesn't mean that much and hasn't been demonstrated to be an effective diet.
What is effective is a diet not high in animal products, very low in junk food, very high in unprocessed plants. That's the message. It's not confusing! It's just hard to execute.
What role does food play in social justice?
We've had a problem with land distribution in the United States from day one. That needs to be addressed. People who want to farm, who want to grow food for themselves and others, should have the opportunity to do that. Food comes from land and independence comes from land.
Americans are focused on our own problems, but if you look at the global picture and food sovereignty, the ability to control the food you grow and what you eat is an important issue for anyone alive.
I think part of the definition of justice is the right to food. If we think there are basic human rights, the right to eat affordable, nutritious food ought to be one of them.
Stay up-to-date on what's happening
Receive the latest in local entertainment news in your inbox weekly!