A year ago, a typical week for Luella Shapiro involved a couple of cocktails, two or three nights a week. She liked bourbon mixed with club soda or ginger ale, with her husband or friends over a board game.
Then came spring of 2020, when COVID-19 closures upended schools and socializing. Shapiro has three kids, now 10, 8 and 5. Suddenly, they weren't going to their grandma's. She wasn't dropping anyone off at gymnastics or heading out herself to teach aerial classes. Everyone in her "village" hunkered down, each family a silo.   
"Being a parent in a pandemic is like parenting on steroids," Shapiro said. "It's the only thing you're doing." When the state shut everything down and nobody knew how long it was going to be, Shapiro thought wryly to herself, "Well, drinking is going to be a way to get through this."
A few drinks a few times a week became a few drinks every day. A couple bourbon sodas became more. Shapiro started buying the big bottles on their once-a-week grocery trip. 
"I didn't have anywhere to be or anywhere to go or anything to do," Shapiro said. "It made it easier to get through the hours between when it gets dark and when you go to bed. And also? Reward yourself for not having lost your shit today."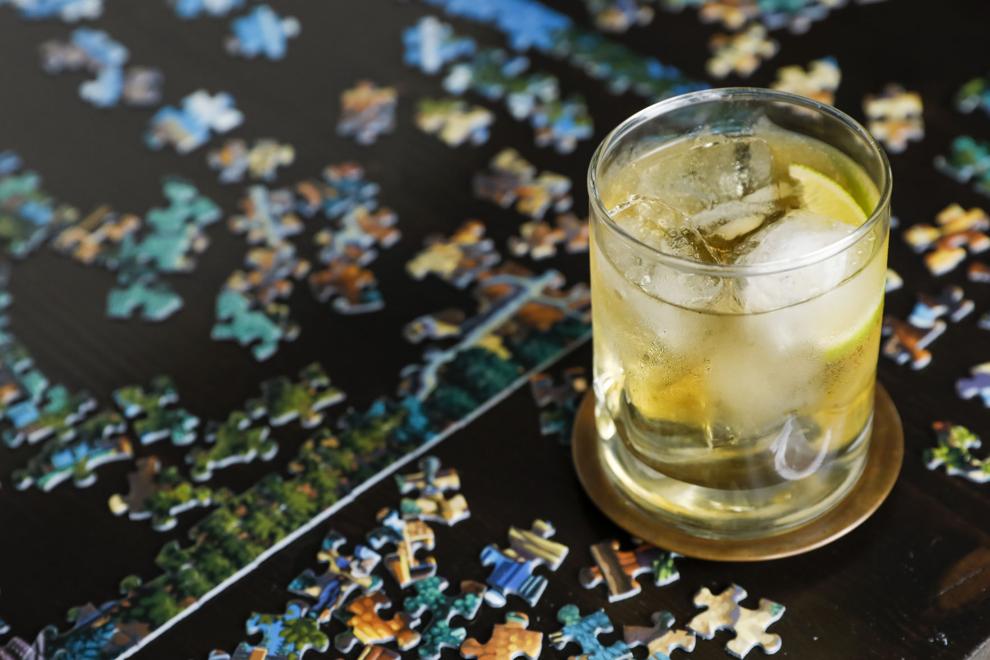 It's been nearly a year of pandemic life and here we still are, Zoomed out, cooped up, at once stressed and bored. A glass of wine or cocktail became a way to signal the end of a work day when you didn't leave the house, or just a small way to take the edge off. 
And mixing your own cocktails can just be something fun to do. Pre-pandemic, Stephanie Richards loved craft cocktails. Every Thursday night, she'd go dancing at Robinia Courtyard's Latin jazz jam sessions and have a couple drinks. She was "definitely a social drinker." 
"I started drinking because I was out of entertainment," Richards said. "What else am I going to do? It's cold. I'm stuck at home. I'd have one or two drinks, most nights of the week." 
Richards started getting cocktail kits from her favorite spots. She'd make four to six drinks out of a Mint Mark kit for sangrita, a changing blend of fruit juices and spicy ginger, with a base of tequila. She bought that one several times for paddleboarding on the lake.
"I would mix up a sangrita and bring it with me, paddle into the wind and float back with my cocktail," Richards said. 
More recently, she's been scaling back, in part due to a medication she's on. Richards has found she's not alone there. 
"I would say a lot of people in my life, their relationship to alcohol has changed," she said. "Most of us drank more early on and then kind of took a break from it." 
Some people have a bit of a generalized hangover. Using alcohol, a depressant, to cope with the anxiety 2020 wrought has begun to have negative effects. More people, particularly women, are newly sober-curious (see sidebar).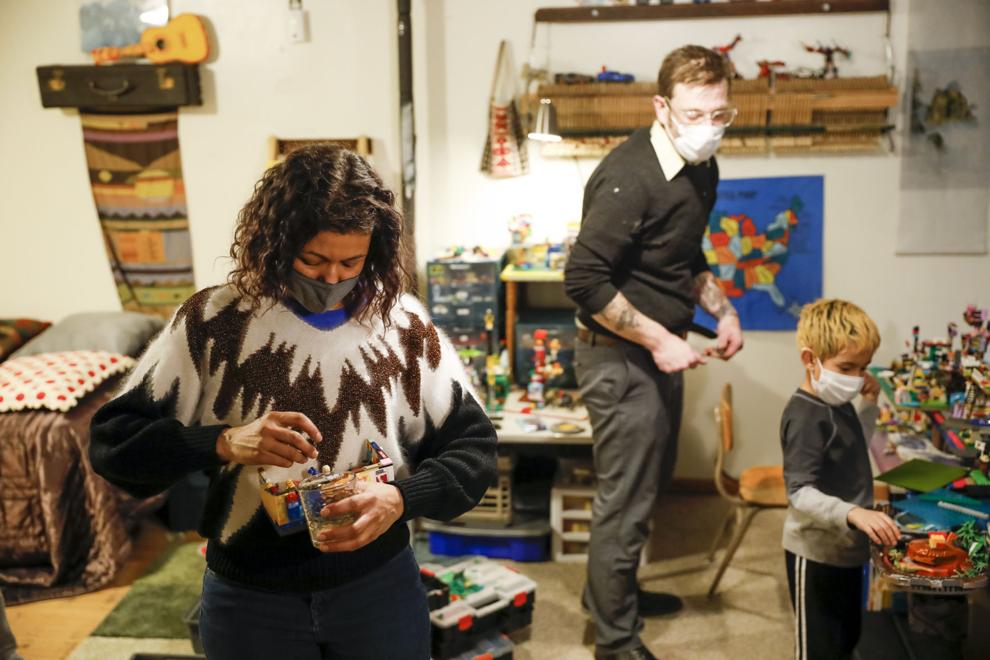 Stuck at home
For me, the pandemic flipped a switch. When my evenings were full of Zumba classes, theater performances and working dinners, I drank socially, but usually not daily. Wine was a hobby. Cocktails out were a treat.
When COVID came last spring, my partner and I began to buy wine by the case. This gave us control over our stretched budget — fewer impulse buys — and the quantity of bottles made me feel safer, like a full fridge or an extra pack of toilet paper. We still socialized over wine, Zooming with friends from the couch, glasses of Oregon pinot in hand. It felt normal, almost? Sort of.  
By fall, we'd moved on to cocktails. We purchased a silicone tray for XL ice cubes and rocks glasses to fit them. I saved egg whites for whiskey sours. I ordered a spouted crystal mixing pitcher and a bar spoon online, then sent my partner out for a jar of fancy Luxardo cherries. Boom: Boulevardiers on a Tuesday.
Soon, like Shapiro, I realized I was drinking every night. I slept fine and hadn't been hungover since pre-pandemic, but I noticed. I posted in a local women's group on Facebook: Was I alone? 
"Alcohol is in the background in crafting groups and dog groups and writing groups," one person wrote, one of 162 comments. "Lots and lots of drinking posts in the cooking groups and on friends' profiles."
"I'm keeping the Scotch industry in business," replied someone else.
"Pandemic drinking has been insane. ... It just feels like the easiest coping mechanism."
"It does indeed help to take the edge off."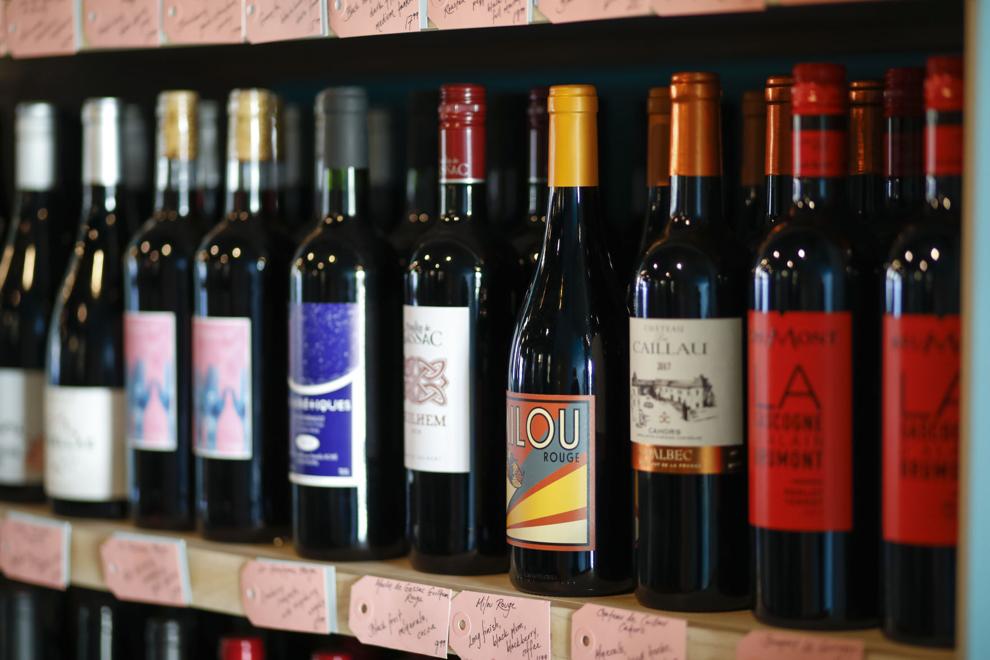 Late last spring, the journal JAMA Network Open surveyed 1,500 people and found that American adults self-reported drinking 14% more during the pandemic. Heavy drinking among women, defined as more than four drinks within a couple hours, was up by 41%.
As I began reporting this story, I asked again. How were others dealing with pandemic drinking? Samantha, who asked that we use only her first name, shared the alcohol rules she and her husband made pre-pandemic. They agreed: no more than three drinks a day; no more than two days a week; never consecutive days.
"The first couple months — I don't want to say we totally threw those rules out the window, but we definitely relaxed them a bit," she said of the early pandemic. Then, to decrease their COVID exposure, Samantha got temporary full custody of her 12-year-old son. It had a dampening effect on her cocktail consumption.
Samantha decided to reinstate those previous drinking rules, cutting back on the margaritas and Old Fashioneds. She tried to be intentional about cultivating coping mechanisms beyond drinking and sleeping.
"I consider our household lucky in a lot of ways," she said. "We didn't lose our jobs. We can work remotely and my son can do school remotely successfully. We have solid friendships we maintain through virtual means.
"And yet, it is still an incredibly stressful time. If folks, parents in particular, are drinking more to cope? I can't get judgy about that. I super get it."
Charly Rowe, an educator, musician and former bartender, has been doing a virtual version of the open mic night she used to do every Sunday evening.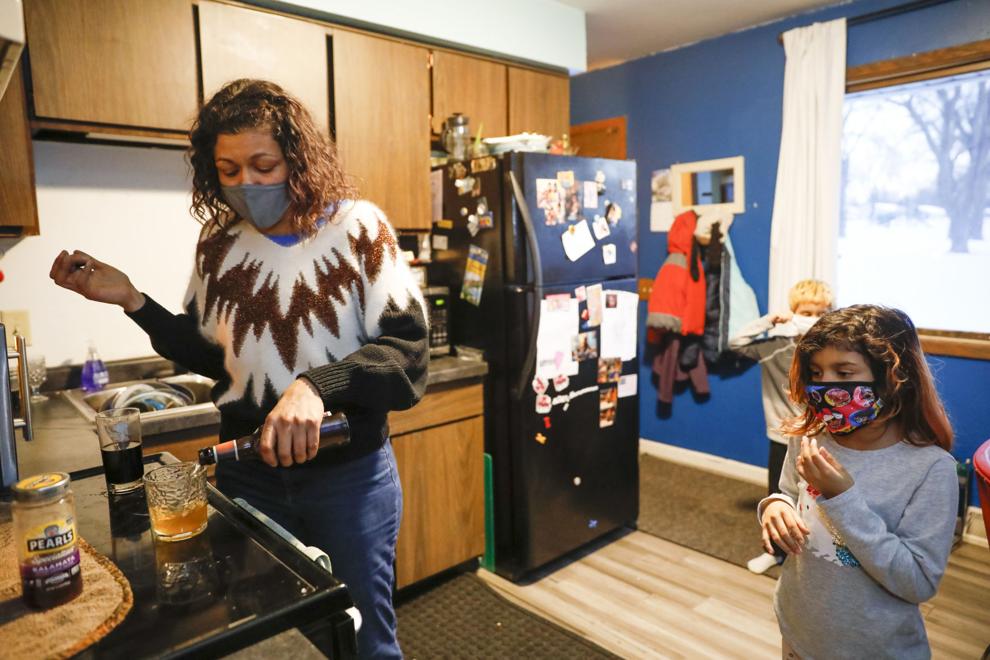 "I've never been a person to have a glass of wine or a drink at the table in front of my children," said Rowe, who lives on the east side with her partner and two kids, ages 6 and 7. "But I still want that drink, I still want to relax. I still want to feel like something is changing in my day. Three, four nights a week now, I'm having this drink."
She still drinks during music nights. But when she returns to post-pandemic gatherings, she thinks she'll have slowed down compared to life before 2020.
"It's just going to be a different experience for me, personally, going out," Rowe said. "I'm not going to seek the same level of alcohol intake. Maybe this matured me a little? Or maybe we've slowed down to the degree that we know this is a lasting change."
As for Shapiro, she started scaling back after the presidential election. She kicked off 2021 with a Dry January. Three weeks in, it was going pretty well.
"When we got to the first weekend in January I was like, 'Oh, time to have a drink! Oh, no. No it's not,'" Shapiro said. "Then it was like, how will you know it's Friday? What are you going to do instead?
"But after that first weekend, it hasn't been as hard as I thought it would be. It hasn't made as much of a difference as I was fearful that it would."