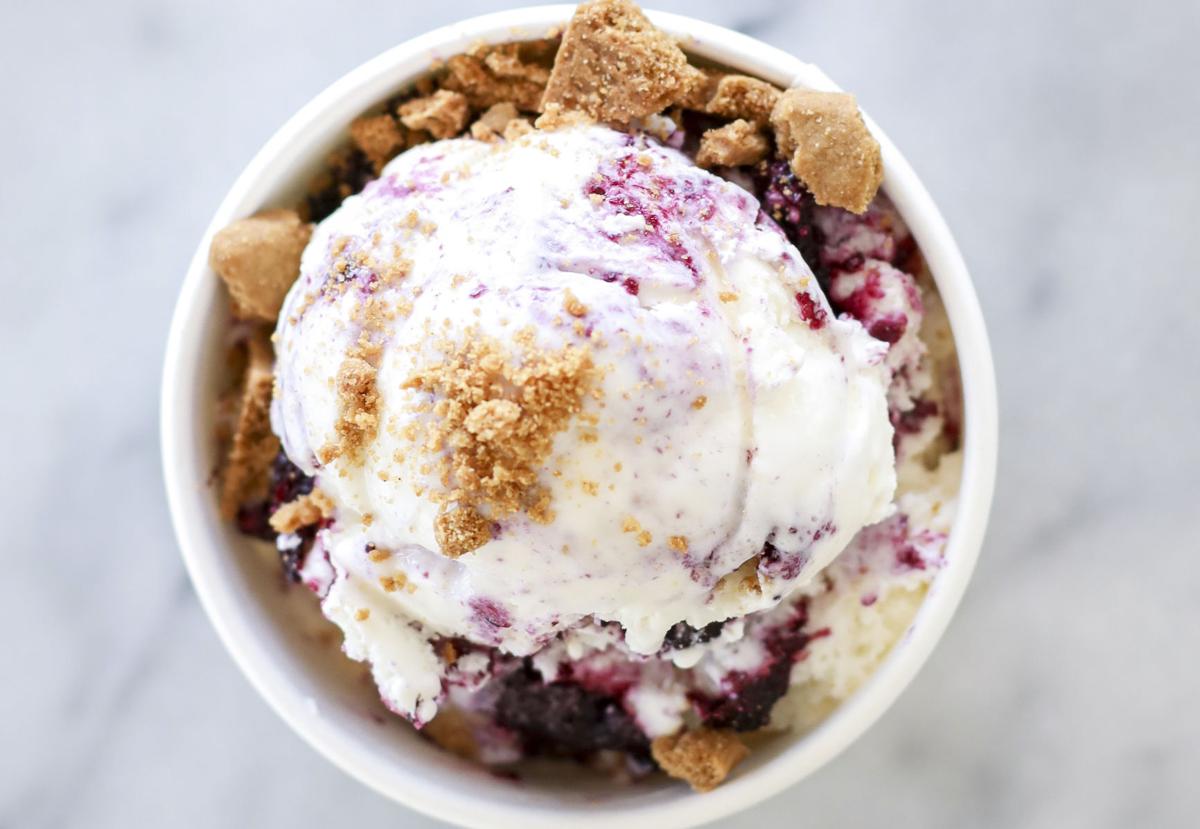 When Madison went into lockdown this spring, Katrina Ervin stayed connected with her local friends by dropping off homemade ice cream on their doorsteps. Months later, Ervin has turned what she calls "a glorified Instagram bake sale" into a much bigger project.  
Laid off from her job as a graphic designer and photographer, Ervin found a fresh start when she launched Ice Cream Social, which operates fully on the Instagram app with curbside delivery and pickup from Ervin's apartment. 
The "social" in Ice Cream Social has multiple meanings: first, a play on social distancing, since Ervin started making ice cream during lockdown. It's a nod to the business's launch on social media, as well as supporting social justice causes. Ice Cream Social is not a nonprofit itself yet, but Ervin hopes to make it one in the future.
As more small businesses every day announce their closures due to the impact of the coronavirus pandemic, Ervin admits that the timing of her venture is unusual. Yet it is explicitly linked to current events. 
After police officers murdered George Floyd and Breonna Taylor in separate instances of police brutality, sparking international protests, Ervin realized that she could use ice cream as a creative way to contribute to social justice initiatives. 
The business model is simple. With the motto "small batches for big change," Ervin sells homemade ice cream and donates all of the profits. In June, she raised over $700 for Campaign Zero, the police reform campaign responsible for the 8 Can't Wait project. July profits will go to Freedom, Inc., a Black and Southeast Asian-led nonprofit that advocates for women, gender-non-conforming and transgender folks, and children in communities of color. 
"The most important part is that people really care about the causes that I'm donating to," she said, "I think that's the biggest contributor to my success right now and what sets me apart from other brands." 
"I am kind of surprised," Ervin added. "I was like, 'Am I crazy for trying to start this in the middle of a pandemic?' I never expected this in my wildest dreams."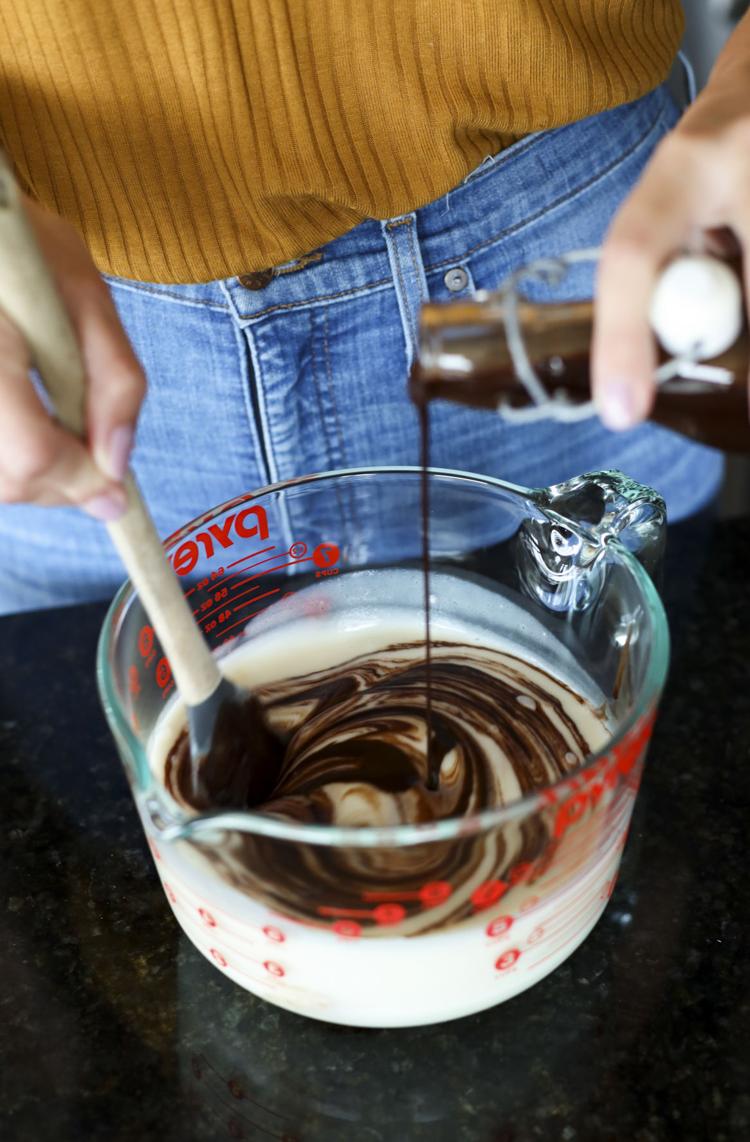 Ervin's professional background made branding and marketing the product a breeze. She started with designing labels, ordering recyclable containers and stickers, and posting mouth-watering photos of her new flavors to Instagram. 
"I do think part of the success is due to the online format and unique flavors," said Ervin, whose offerings include nostalgia-inducing Fruity Pebbles and luxurious blueberry mascarpone. She makes gluten-free and vegan options and bakes most of her own mix-ins, a decision she said was influenced by her own experience with food allergies. 
"I was really frustrated that I could never get good flavors anywhere," she said. "It was always really basic stuff like vanilla, so I was like, I'm just gonna start making my own." 
Ervin started experimenting with no-churn ice cream in 2017. Before purchasing an ice cream maker or trying out creative flavors, her goal was to develop the perfect vanilla base. She made 15 batches, enlisting her boyfriend, Colin Camp, as a taste-tester.  
With each batch, Ervin wrote down the exact process, noting what she liked and didn't like about it, tweaking the recipe to achieve the best texture.
"Hands down, the best ones were always the ones that aged for 24 hours," she said. 
The practice of aging the base is heavily debated among foodies, but most agree that the process leads to smoother, fluffier ice cream with fewer ice crystals. The extra hours in the refrigerator allow the base to get very cold before churning, which firms up the fat droplets, resulting in a more stable ice cream that holds air better, making it fluffier. 
"She's very meticulous about making ice cream," Camp said. At first, he didn't have much of a refined palate, so every batch tasted good, but not distinguishable. 
"Now, I can kind of start to sense like, if it's been churned too much, it's a little bit waxy," he said. "Or if it's something that has a little too much liquid, it gets kind of icy. I'm able to kind of point those things out.
"Now, whenever I try other ice creams, I'm over-analyzing it."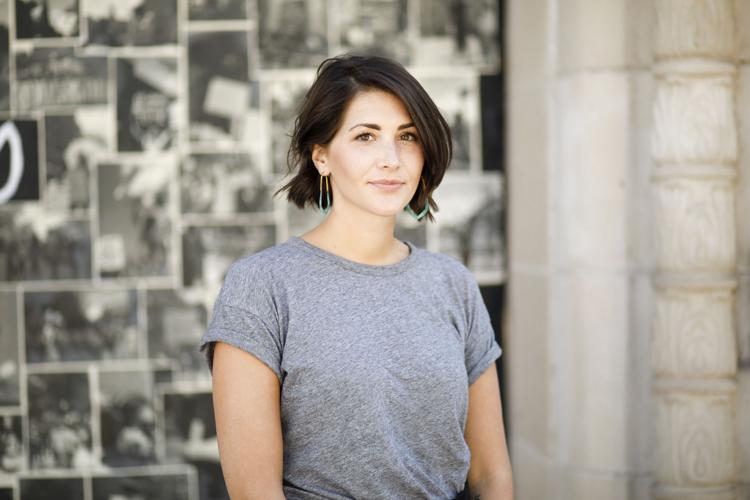 Prepping the ice cream for her Friday sales is a four to five day process. Monday, she mixes the base. Tuesday is for baking mix-ins like cookie and brownie chunks. Wednesday and Thursday, she churns and packs containers, takes photos for social media and designs flavor cards.   
Ervin sells her ice cream in 12-ounce containers for a base price of $6-$10, depending on the complexity of the recipe. Some customers choose to chip in extra for the cause. Once, someone paid $50 for a single container. 
"I just started crying," Ervin said. "I am so blown away by how generous people have been." 
When Ervin first started, she only prepared five to 10 12-ounce containers of each flavor, not expecting much interest. When the first sale went live, she sold out in seconds. Now, she tries to have up to 35 containers. Consistently, she sells out in less than 15 minutes. 
Freezer space is Ervin's biggest obstacle, but she is looking for commercial kitchen space to continue growing the business.  
Until then, Ervin will keep making her small batches — 1.5 quarts, to be exact — for big change. 
"People care about what's going on in the world and want to make a difference," she said. "I just want to make sure I'm doing my part and putting a little good back out into the world." 
Share your opinion on this topic by sending a letter to the editor to tctvoice@madison.com. Include your full name, hometown and phone number. Your name and town will be published. The phone number is for verification purposes only. Please keep your letter to 250 words or less.