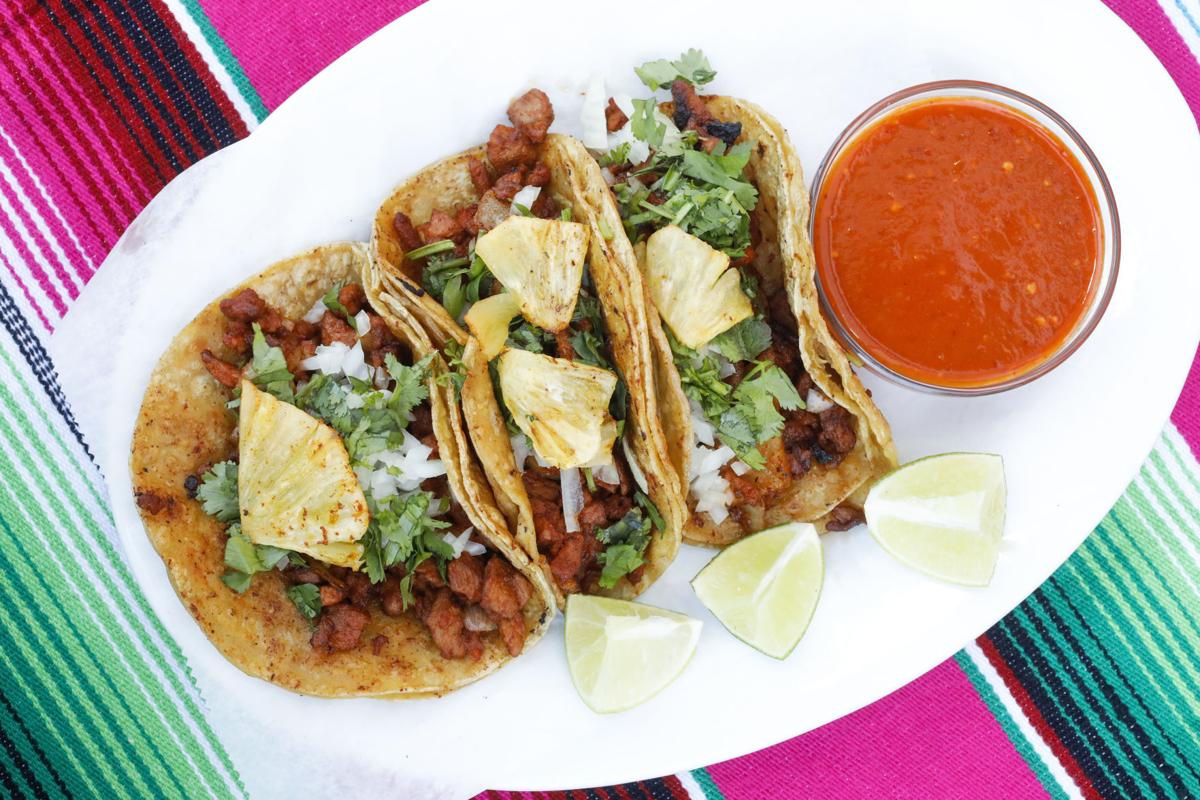 Garibaldi Mexican Restaurant is on all the apps: EatStreet, Uber Eats, DoorDash, Grubhub. Every order helps, but Erik Francisco Doroteo would really prefer that customers call.
"The deliveries always take a commission," said Francisco, who runs the restaurant at 117 S. Butler St. with his parents. "If (diners) want to support restaurants as much they can, it's by calling the restaurant and placing an order for pickup."
For consumers, differences in cost among apps can be negligible. Price out a platter of tacos al pastor from Garibaldi on the apps and it comes to about $18, including delivery fees, service fees, taxes and tip. Call the restaurant directly and those same tacos will be a few bucks cheaper — about $14 including tip.
The big difference for Garibaldi is the commission. Grubhub takes 30% of every order it places on behalf of Garibaldi. Commissions from EatStreet and DoorDash are half as much, about 15%. (They get very few orders from Uber Eats.)
Third-party delivery can feel like "gouging restaurants masked as relief," as Matty O'Reilly, a Twin Cities restaurateur, wrote in a recent editorial on The Heavy Table. "It leaves nothing for the restaurant but hopefully a small amount of exposure, and as we've all learned pretty quickly in this climate, restaurants don't need exposure. They need revenue in the form of actual dollars, and all of those dollars."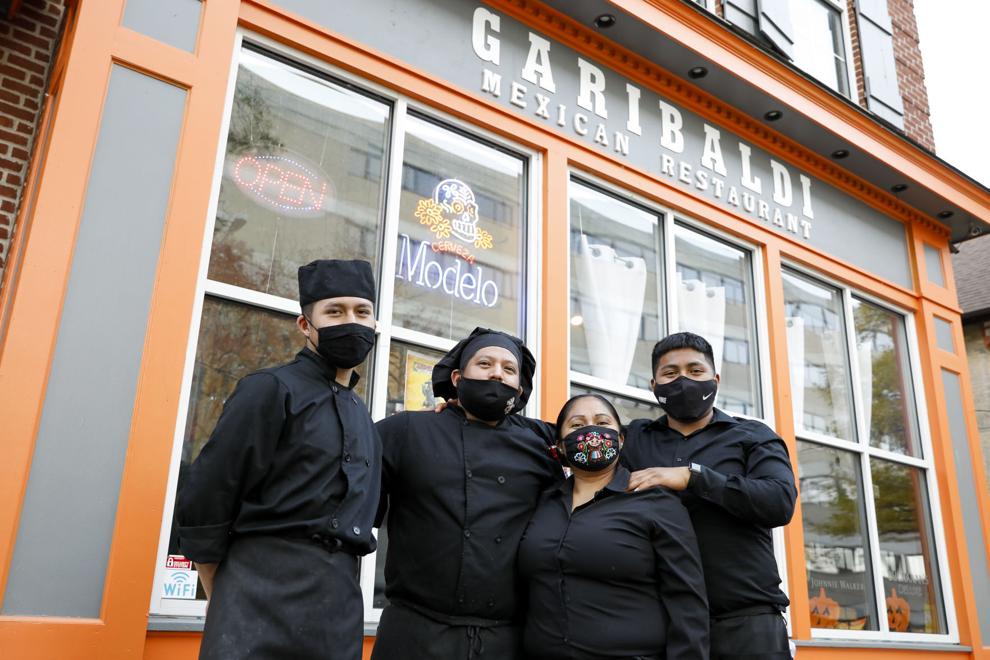 A year ago, an informal survey of a variety of local restaurants showed widespread distrust and frustration with the predatory behavior of third party delivery apps. The practice of posting menus without restaurant consent, something both Grubhub and DoorDash are known to do, has some municipalities putting laws in place to prevent it.  
So relationships were chilly when the pandemic caused a prolonged shift to takeout and delivery. It was a weak but present lifeline for restaurants. For diners, ordering takeout became "an ethical imperative," as Jaya Saxena wrote in a recent Eater piece, "Who's Paying for the Great Delivery Wars?" "If you wanted to see your favorite restaurant survive, you needed to order out."
On one hand, he likes being able to simply turn on the tablets and wait for orders to roll in. He's had good experiences with Grubhub customer service, and he's grateful Garibaldi doesn't have to rely on its own delivery drivers when they're already short on staff.
On the other hand, it's just so expensive. After a commission-free trial ended, he called Grubhub and tried to get the fees lowered. It didn't work.
"I'm right in the middle, you know?" Francisco said. "It's easier for the customer to go on the app. If it weren't for these orders it's less income for us. We pay the commission so we can make something as well."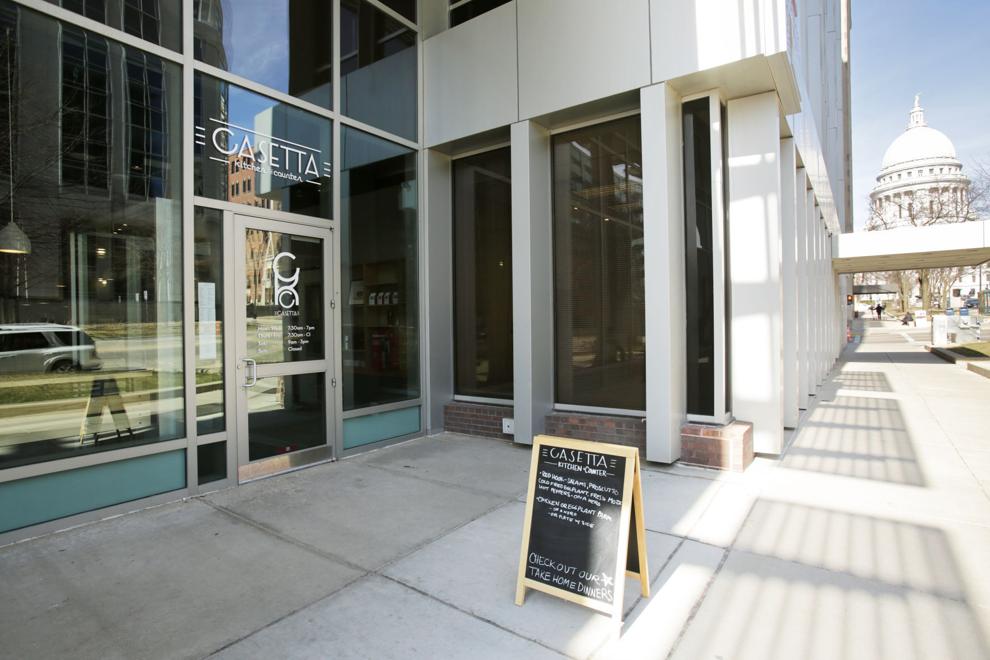 It would be nice if the solution were that simple: To help the most, call, order directly and pick up your food. But independent restaurants are as diverse as the people who run them. Every business has a slightly different story.
Using the phone is still preferred among some spots. If you want Friday night fish fry from Dexter's Pub or the VFW on Cottage Grove Road, call until you get through and plan to pick up. Marie's Soul Food on Monroe Street makes it clear on Facebook: Call in your order 30 minutes before you want it, no sooner.
Many restaurants are using new apps. Tory Miller's new Miller Family Meat & Three doesn't have an option for phone orders. They open via the Toast app at 4 p.m. on dinner days with one window for pick-up, and when the biscuits are gone, they're gone.
Restaurant point of sale (POS) systems take percentages from credit card sales, but they also streamline the process. At Curry in the Box in Fitchburg, Wilai Pratoomong said she prefers diners order online in part because of the language barrier.
"When they order online it's easier for us," she said. "I think customers, especially during the pandemic, they don't want to come in to pay. (Online ordering) feels more comfortable."
James Juedes, co-owner of Casetta Kitchen and Counter, said online orders promise fewer mistakes and faster processing.
"There's been new (point of sale) technology throughout this that's really becoming more prevalent and easier to use," Juedes said. "Online it's right in front of you … you eliminate errors that might happen in the middle of service. You can do things quickly and it helps control flow."
For five months, Casetta offered pick-up only. A week ago, the deli made a deal with EatStreet to list their menu but keep its own drivers. Orders come in via the EatStreet app but Casetta's drivers get the delivery fees and tips.
"We had a long conversation over the course of a couple weeks, trying to work out ways to make it mutually beneficial," Juedes said. "I give them credit for wanting to make something work. It's increased our delivery orders a good amount."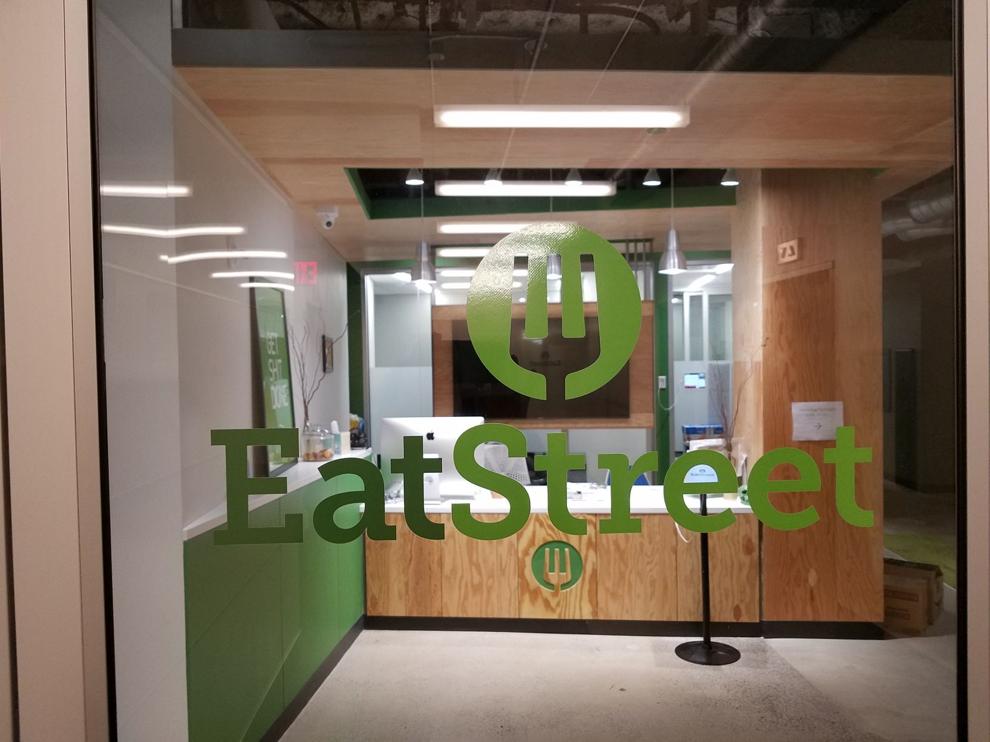 Founded in 2010 by two University of Wisconsin-Madison students, EatStreet is based in offices on West Washington Avenue. It plays that up in the city, offering incentives through UW Credit Union and donating to local causes, like Cook it Forward.
Those local ties and competitive pricing gave EatStreet a leg up when it went door to door last year, recruiting new restaurants. The company now has a serendipitous 608 clients in the Madison area, a 33% boost.
"Delivery is a very complex issue," said EatStreet CEO Matt Howard. "I don't think people understand until they get in and start doing it themselves. It's a costly, challenging endeavor."
Howard said the company took a hit early in the pandemic, when it applied for and received $3.6 million in Paycheck Protection funds. These funds they "invested heavily in restaurant partners," Howard said, running promotions and hiring new staff. 
The company now has more than 400 employees in Madison. It doubled its drivers, up 109% over the previous year. Unlike some third party delivery companies, EatStreet drivers are employees, not independent contractors.
"A lot of people who have signed up to drive are restaurant workers put out of work because of the pandemic," Howard said. "People working in restaurants, servers, hosts — we have seen them come over and be drivers for us. That's been a highlight for us."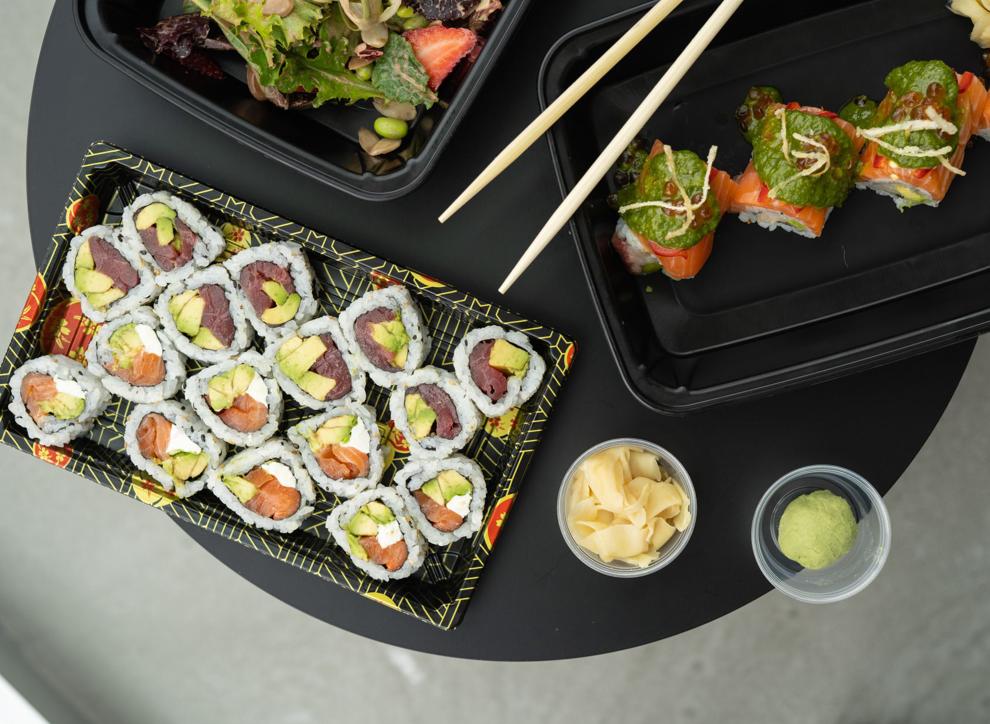 RED, a sushi restaurant on West Washington Avenue, worked for several years with EatStreet (its offices are in the same building;  Howard is a personal fan). Third party delivery fit their needs when the restaurant was bustling for dine-in.
"There's a reason those services exist," said RED assistant general manager Rachel Laseke. "Frankly we didn't have the time or resources to invest in trying to create our own system. You're paying for the convenience for someone else handling the logistics and the tech and guest communication."
With its patio closing, RED wanted to retain employees over the winter, reduce commission fees on takeout and exert more control over the process. On Oct. 19, RED brought delivery in house. It has been "an adventure and a learning experience."  
"It takes an incredible amount of coordination to launch your own delivery program," Laseke said. "Getting the radius down and staffing levels … we just appreciated everyone's patience as we tried to create a program that meets our standards. It's given us a lot of respect for the third-party services we have worked with."
RED has been expanding its delivery into the suburbs on specific nights of the week — Cottage Grove on Tuesdays, Waunakee on Thursdays and so on. Laseke said RED appreciates community support, and begs patience from diners.
"We all have a little bit of pandemic fatigue, and we're easing into our new normal," Laseke said. "We've come a long way … but there's still a little bit of reinventing the wheel."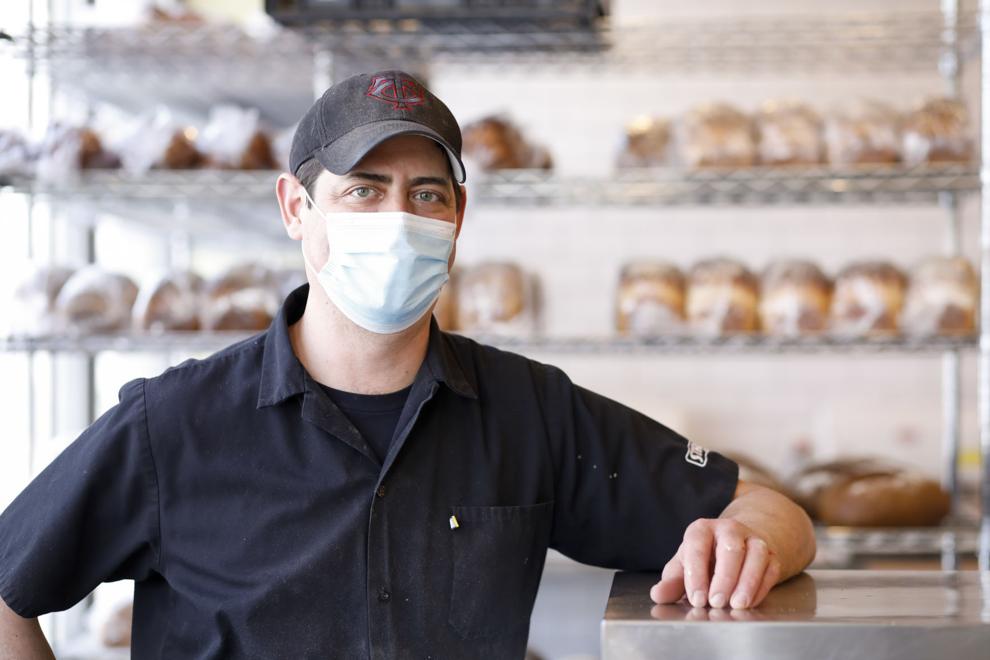 Another hand in the cookie jar
There's another option for restaurants, of course. They could just say no.
"I did a lot of early research and soul searching around whether I wanted to expand into those operations," said Brennan Nardi, owner of the Harmony Bar. "I talked to DoorDash. I talked to UberEats. I talked to Grubhub. I ultimately decided it just wasn't a good fit for the Harmony Bar."
Down the street, Neil Stalboerger at Stalzy's Deli made a similar decision. After taking only cash and checks for years, Stalzy's eventually started using Square, a POS system popular with small restaurants, coffee shops and delis. He likes how, with the online system, people can easily add a loaf of bread, a pound of pastrami and a six pack to their reuben order.
"I never thought that I would be doing online ordering. It's something I never considered before," Stalboerger said. "We became the one-stop shop I had in mind. It took a pandemic and online ordering to make more of that feel. Selling out of the deli case, meats and bread, supplemented loss from dine-in customers."
Like the Harmony, Stalzy's relies on walk-up traffic. In the summer, they popped up a red tent and sold cheeseburgers, brats and pulled pork sandwiches from the parking lot next to the building.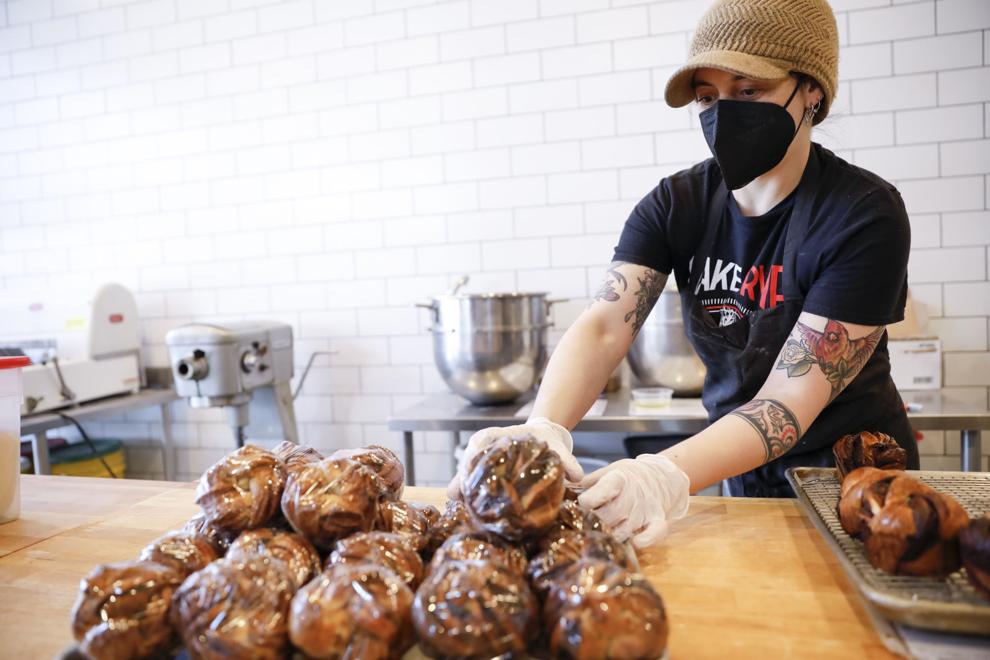 Stalboerger considered third party delivery. Like Nardi, he nixed it.
"I've talked to some other friends in the industry, and I've never heard any good feedback," Stalboerger said. "When everyone's working at lower percentages than they used to be, I couldn't take any more of a cut. I couldn't take another hand in the cookie jar."
For restaurants and taverns that resisted technology for as long as Harmony Bar did, adding automation can feel like an existential question. Some owners describe it like an identity crisis.
The Harmony was a cash-only bar for years but, for reasons of efficiency, Nardi added a POS system just before the pandemic. She intended to still only take cash. Then the bar was closed for 46 days.
After reopening, Nardi decided to take cards. She now offers online ordering too, a COVID precaution. Technology transformed the Harmony Bar, she said, "in ultimately a good way."
Nardi's holding the line on delivery, though. When she decided not to do it, she felt better.
"People are thinking about who they are as a restaurant, who your customers are, who your community is," Nardi said. "The Harmony Bar and Grill is going to become a community gathering place again. For me to invest and change long term operations didn't make sense.
"I can't wait to get back to normal," she added. "Normal is people coming in the door, eating and drinking and listening to live music. We will go back to being an in person community gathering place. Otherwise what's the point?"