L'Etoile founder Odessa Piper is launching an innovative new food project. To help it off the ground, she's started to call in a few favors.
On a recent Saturday, the James Beard Award-winning chef made the rounds at the winter farmers' market in the Madison Senior Center, loading up her bags with apples and passing out sprigs of dried anise hyssop, a favorite herb.
Piper approached Sylvan Meadows Farm, a vegetable grower and soap maker in Viroqua. She chatted up Matt Smith, owner of Blue Valley Farm and one of L'Etoile's earliest suppliers. She cajoled Tony Hook, the affable owner of Hook's Cheese for more than 30 years.
Her pitch: A food artisan training program at Taliesin Preservation in Spring Green, with cafe menu and coursework inspired by Wisconsin's longtime artisan producers.
As creative director and culinary coordinator respectively, Piper and chef Barbara Wright are developing a pilot curriculum for eight students. Students will be hired for the summer to work in the restaurant in the visitor's center and given assistance with finding affordable housing the in area.
Interviews should conclude the last week in March, and the first class is set to start on April 22 with an October graduation. The work study setup, Piper and Wright believe, would have pleased Taliesin's famous founder.
"It's so consistent with Frank Lloyd Wright's philosophy," Piper said. "I've been reading a lot of his writing. From the get go, it was all about community and the skilled artisan and how it comes out of common sense and learning by doing."
The goal is to give applicants, whether coming out of high school or making a midlife career change, an entrée into the world of artisan food as entrepreneurs, farmers, cooks and advocates.
"So far the people we're interviewing are a huge range ... from all different industries," Wright said. "People who come from IT jobs and restaurant jobs, but also who have degrees in philosophy. People who are just getting out of school and people who have worked for years in other industries."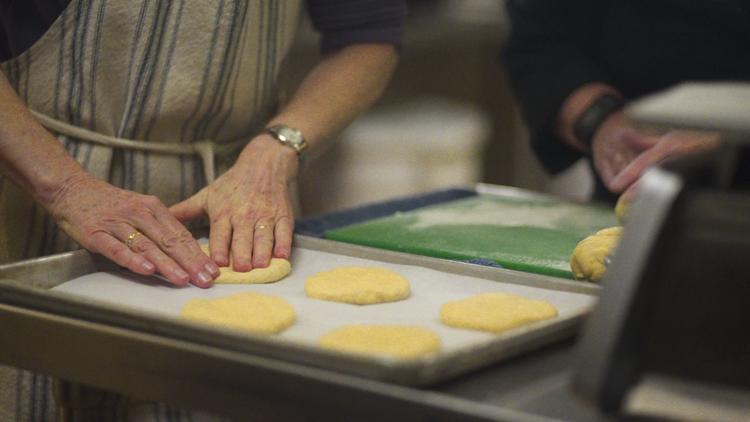 Students will work 40 hours a week in the Riverview Terrace Café. They'll get their boots muddy at farms like Fazenda Boa Terra, which has an established relationship with the Taliesin kitchen.
Off time will include a book club focused on sustainable agriculture (Charles C. Mann's "The Wizard and the Prophet" is the first assignment), classes and field trips, likely with some of the farmers Piper was recently chatting up.
"We want to try and get a community gathering going on," Piper said at the market, chatting with Mark Olson at Rennaissance Farms. "We're calling it a salon, but that's maybe not the right word. The idea is to have our students exposed to people like you, and get this conversation going about culture and agriculture."
It was 1999 when Piper and Carla Wright (no relation to Barbara), a board member of Midwest Organic & Sustainable Education Service (MOSES), planted the seeds of a food-focused education program in Spring Green. Internal changes at Taliesin and upheaval with staffing there led to the idea being ultimately shelved in 2002, Piper said. But she loved the idea.
"We got it very developed and then I put it on my dream shelf," Piper said.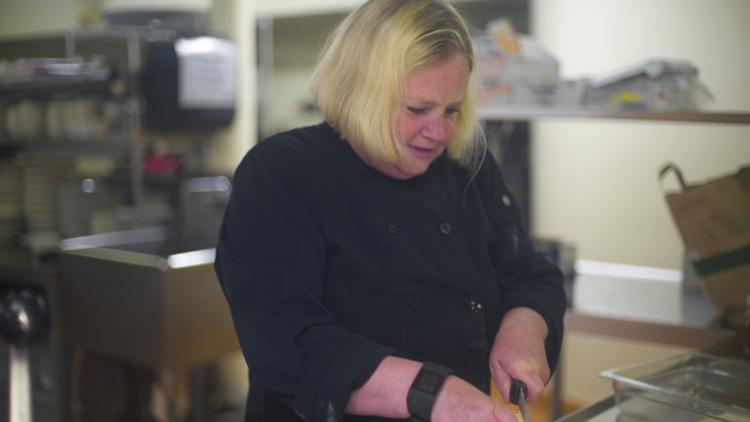 Then last fall a Taliesin development director called Piper, who now lives in Boston with her husband, wine importer Terry Theise. She returned to the area last November to help with a gala fundraiser, and the idea for an educational program came up again.
Meanwhile, Barbara Wright had come up with a similar idea in the intervening years. Many people had, in fact, but no one had been able to make it happen.
"People need to know how to manage a kitchen using sustainable, local foods," said Wright, who has been cooking professionally in the Madison area for about 30 years. "With Sysco, you go online and click and your order comes.
"If you commit to local and seasonal food you're on the phone a lot, driving to farms to get stuff. But the payoff is that your food is so much better, and it's something you can be proud of."
The Taliesin program has a few advantages for the Preservation itself. It can be difficult, Wright said, to find and keep well-trained staff in a small town. This way, the restaurant gets a committed team of employees for the season.
Area cheesemakers and farmers have been supportive as well, Wright said.
"Everyone we've talked to around here, the cheesemakers, the farmers, even the people that mill the flour, has been super friendly," she said. "They understand that our graduates might end up working for them."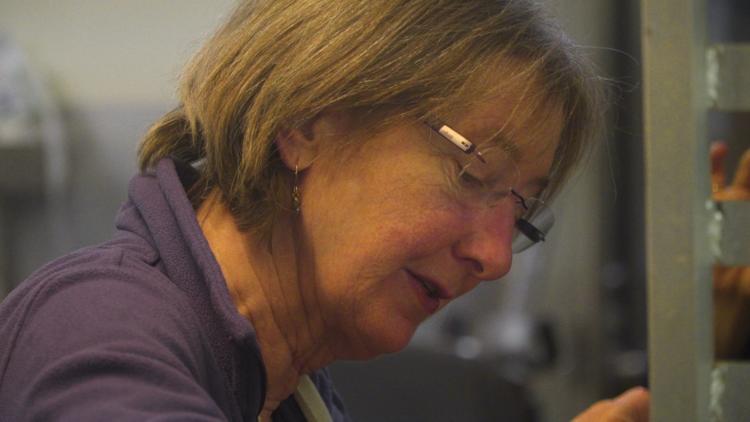 Though Wright knows that not all of Taliesin's food graduates will stay in Wisconsin (so far, none of the interviewees have been local) she hopes the program will have a larger, longer-term impact.
"My hope is that they will begin to see a way forward that includes them starting something new," she said. "They could go back to where they were and say, 'Hey, there's no farmers' market here. I should organize one.'"
Elsewhere in the Madison area, Madison College is exploring similar ideas in a new program, now set to launch in fall, called Sustainable Farm to Table: Modern Meat Production.
Educators have signed an agreement with longtime L'Etoile favorites John and Dorothy Priske, the owners of Fountain Prairie Farm in Fall River. The Priskes retired about five years ago from raising Scottish Highland beef and have leased 165 acres of their farm land for use by the college to raise livestock, chickens and pork.
To Piper, it's all part of a larger movement, one that took root for her when she was still running the kitchen at L'Etoile with an eye toward learning.
"It's setting up these magically inspiring, focusing, challenging experiences for a person entering this changed food landscape," Piper said. "I hope our program gives that much-needed context. We're helping to bring in answers to very important questions about, 'How, then, shall we eat?'
"I come back to that simple, 'Respect for nature and all that grows is the beginning of understanding of good food.' If we can bring our program closer to the environment ... so that people see the impact of growing on the landscape, how healthy soil makes healthy food and healthy food makes healthy communities, then we will be achieving our goal."