EGG HARBOR, Wis. — Even before the spirits fly onto Madison shelves, a new distillery in Door County's Egg Harbor is building some buzz.
Chris Roedl, co-owner at Hatch Distilling Co., started with three beehives in Lake Mills and an affection for animal husbandry (namely chickens — hence "Hatch").
Now he manages 75 hives and produces a line of vodka, gin, bourbon and rum from the honey they make. At a brand new tasting room in Egg Harbor, he can show them off.
"We can't really call our honey organic because we don't know where the bees go," said Roedl, who often sells the honey in jars too. "It's kind of like teenagers. But we keep them mostly at organic farms that are growing grains for us."
Door County is a good place to keep bees, Roedl said, with no bears to interfere with the hives.
And honey, it turns out, makes an excellent clear spirit base. It gives the liquors a smooth, round texture without adding too much sugar.
"What honey really brings to the party is mouthfeel," Roedl said. "It's viscous. Vodka's traditionally supposed to be tasteless, odorless. Ours has just a hint of sweetness."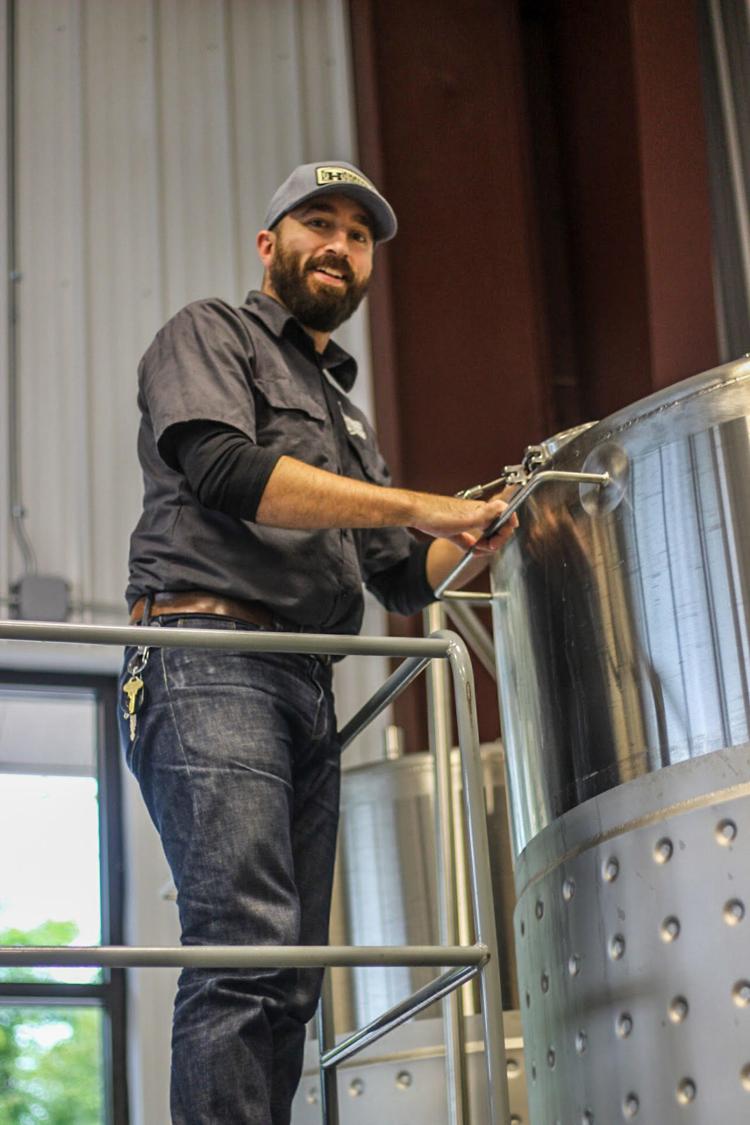 Roedl works closely with Door Karma Farms in Baileys Harbor, south of Sister Bay near the Mud Lake Wildlife Area. That's where Roedl keeps his bees and buys the corn for his bourbon.
"We saw this as a great way to close the gap between agriculture and consumer," Roedl said of Hatch's new tasting room. "The organic farming community up here is super strong. I think those folks struggle to connect with tourism visitors here.
"I felt like this was an opportunity to connect with someone who was organically farming, to help them take advantage of the visiting folks."
Hatch uses honey to make mead, a honey wine, and distills that to form the base of vodka and gin. Caleb Despins is head distiller. Roedl owns the business with his wife Emily and parents Russ and Linda Roedl.
"I grew up in poultry," Roedl said. "I was always around animal husbandry, and when I left that business I needed something to do with that part of my brain. I started beekeeping, and that hobby kind of grew out of control."
His growing interests in distilling and beekeeping came along side by side, and as they did, Roedl found spirits and honey were "a really good fit."
"The reason a lot of people aren't doing it is because of the cost," he said. "But since we're producing about half that honey ourselves, we can offset the cost. Since we're integrated, we're able to make that economic model work."
Chris Roedl moved north from Lake Mills a few years ago to work as chief operating officer for Door County Distillery. He then moved his bees up, expanded the hives, and brought it all together starting about a year ago. Hatch broke ground last winter.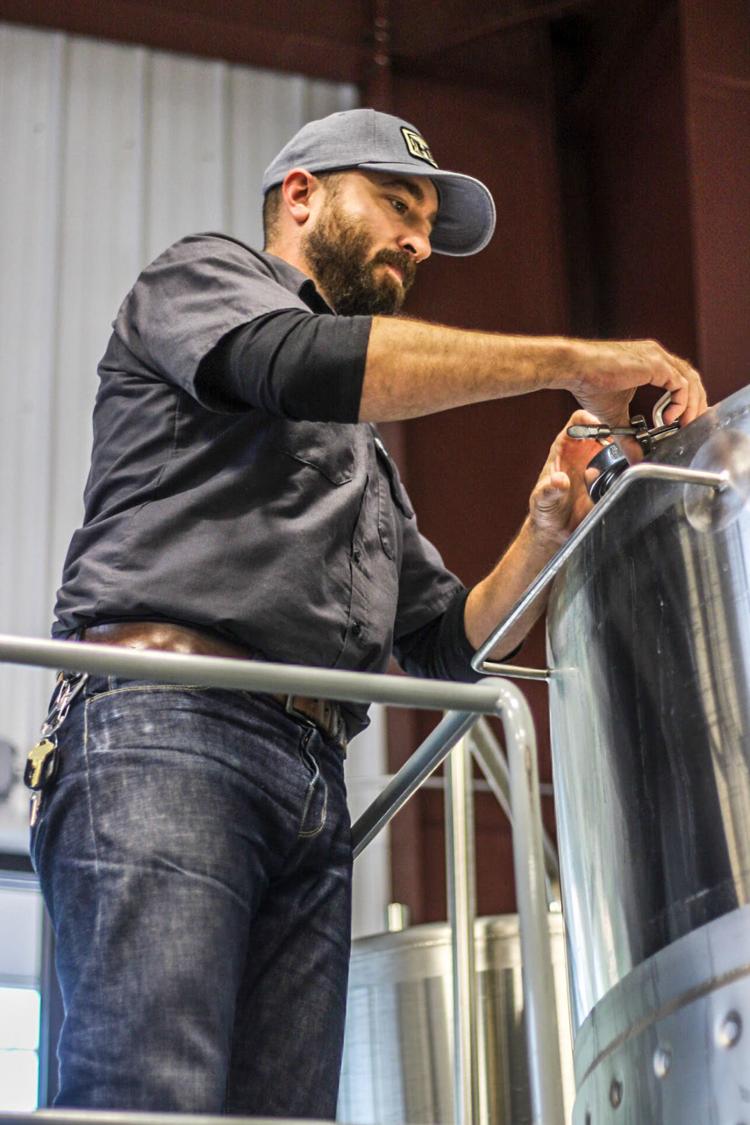 Hatch's vodka is 100 percent honey based, and "following European tradition," aims to honor that source ingredient, using rum yeast and fermenting the spirit warm (80 degrees Fahrenheit).
In the realm of Wisconsin gins, Roedl described his as less floral than Wollersheim's and not sage-forward like State Line's.
"Ours is juniper forward ... we went the citrus/floral route," Roedl said.
In addition to grapefruit, lemon peel, black peppercorn and coriander, Roedl and distiller Despins foraged in Mud Lake last June for young spruce tips, swatting mosquitoes as they snipped.
"You would think that would taste like a Christmas tree, but new growth spruce tips taste citrusy and a little lemongrass-y," Roedl said. "It's not pine-like, it's more citrusy."
Hatch isn't the only Wisconsin distiller making honey-based spirits. Last fall, Dominic DeSano debuted Domeloz in Madison, made from mead DeSano makes in Brazil.
Both Domeloz and Hatch have been working with Yahara Bay Distillery in Madison as they get their products off the ground.
Thanks to Yahara Bay, Hatch already has a bourbon in bottle. Despins has been working on a rum called Harbor Dog, which he ferments "super hot and super fast, Caribbean style," Roedl said. As of late August, that one was still in barrels.  
Bourbon may be super trendy now, but Roedl thinks the next wave of interest will be around single malt, Scotch-like products. Hatch already offers a bourbon aged in Scotch barrels.  
Allstate Liquor and Wine will introduce Hatch's spirits to its sales team later this month, according to Sheboygan-based field sales manager Scott Bennett. One planned future release is a limoncello.
Hatch's spirits will retail for $28-$32.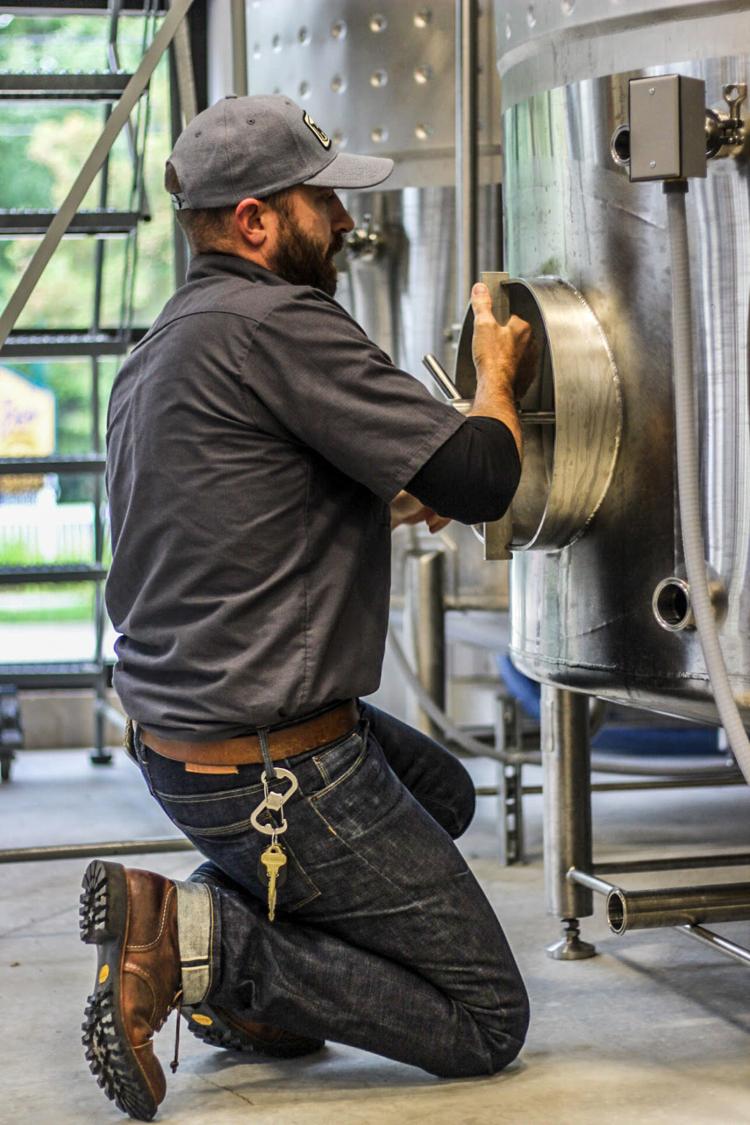 Hatch's gin "is a little bit heavier on your palate, it's got a little more earthiness to it," Bennett said. "That's the distinctness of it. It's got a little bit of that honey backbone, that weight."
Bennett loves the Hatch gin in a bee's knees, a summery cocktail made with honey and lemon.
Back in the tasting room, those who stop by can peer through interior windows at Hatch's column still. Bartenders like Nathan Hatch (no relation to the name) are ready to walk customers through the distilling process while setting up a tasting flight ($2/sample).
Nearby, a short video about the bees that make it all possible screens in a mini theater just off the bar and retail space.
"The honey throws people," said Hatch as he prepared a Country Boy (Hatch's scotch barrel bourbon, honey and lemon juice on the rocks). "I think it's a good talking point.
"People get inquisitive, not apprehensive."
Roedl sees the proliferation of both smaller distilleries like State Line and more ambitious projects like Dancing Goat Distillery in Cambridge as that high tide, lifting all boats.
"They're doing a great Limosin Rye, and here we are making spirits from honey," Roedl said. "Us doing a great product here, them doing a great product, raises the credibility of distilling in Wisconsin."
Stay up-to-date on what's happening
Receive the latest in local entertainment news in your inbox weekly!