There's dining out for entertainment, and there's dining out for comfort. Meze Mediterranean, open for about six months in Sun Prairie, is the latter.
Ozgur Akcay's cozy spot at 503 W. Main St. is as warm and satisfying as a Sunday dinner at your Turkish grandma's.
Akcay ("everybody calls me Figo") and his wife Seda opened Meze last November in the storefront that used to be Salvatore's Tomato Pies and, briefly, Gotham Provisions. Akcay has told the story several times now about how this location is the first place he worked when he emigrated from Turkey 20 years ago. At the time it was Pietro's Pizza.
He'd been thinking about the concept for Meze for years. When Gotham Bagels owner Joseph Gaglio — Akcay's former employer — wanted to move on from Sun Prairie last year, it gave Akcay the chance to realize his restaurant.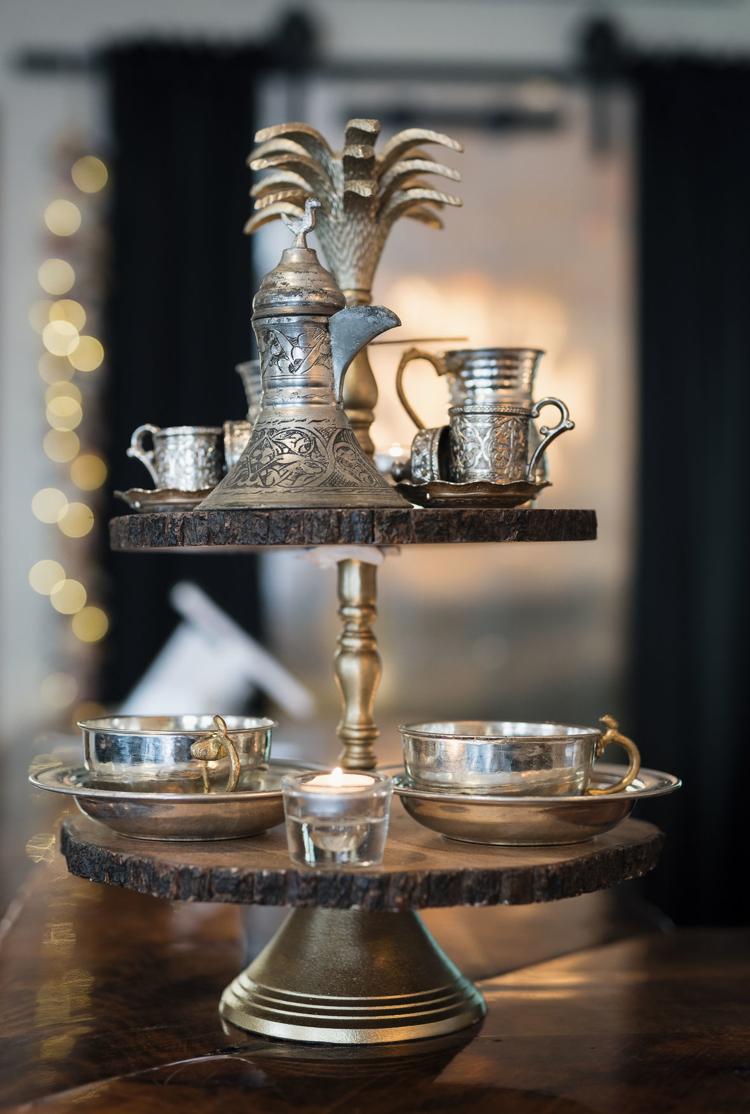 "It's a mix of Turkish food and some Italian restaurants where I've worked, and some food that I really like," Akcay said. "I mix it all together.
"I want something new to people," he added. "There's a lot of Italian restaurants and Greek food, but nothing Turkish. People don't know anything about Turkish food."
Meze's lentil soup ($5 cup/$7 bowl) is an ideal way to start, drizzled with paprika oil and sprinkled with herbs. Everything at Meze is sprinkled with herbs, mostly fresh parsley, like green confetti on the plates. The hummus ($7), tahini-forward and creamy, gets an herbal shower too. It's so much better than the stuff in the tub at the store, it's like they're not even the same thing.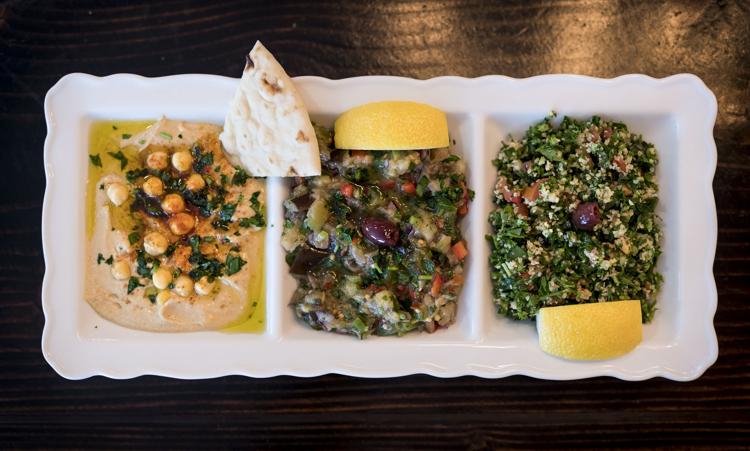 That hummus, tabbouleh ($8) and char-grilled eggplant salad ($8) also come as a trio ($16), packing salt from Kalamata olives and a smoky element from the eggplant. It's fresh and simple and good, and you can use the focaccia to soak up the last of each one.  
Careful when you bite into the cigar borek ($8), because the oil from the feta and mozzarella inside has likely gone molten and can squirt out at you. These borek look like eggrolls but taste like spanakopita, served with marinara dipping sauce like with fried cheese sticks. Obviously they're good.
Meze calls its skewered meat dishes "kebap," a spelling variation on kebab. To try four at once, get the Ottoman platter ($24), where you can attempt to rank the ground lamb versus the kofte, both tender and juicy, or the slightly smoky chicken versus marinated beef. I kept going back for the lamb, here and on the doner kebap ($15), similar to a gyro and cooked vertically on a spit.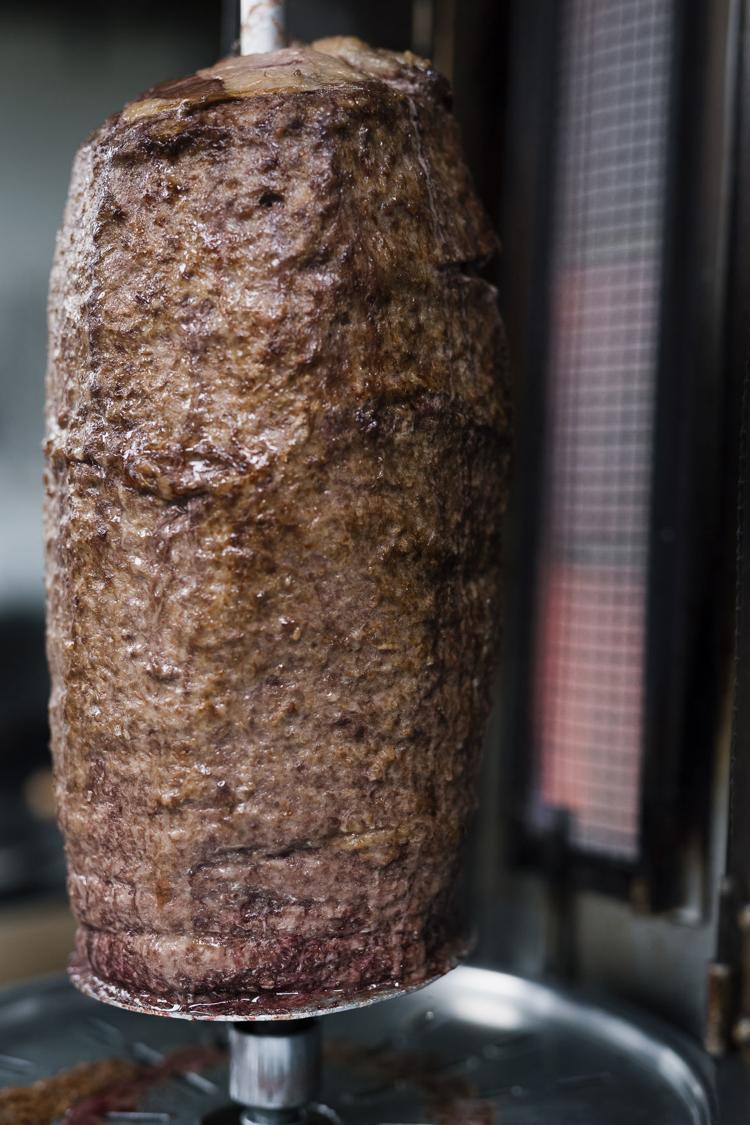 At lunch, wraps with the same meats are $9, including a fine chicken shawarma with grilled onions. (Other dishes are cheaper at lunch too, including $6 for hummus, $6 for cigar borek and $6 for tabbouleh.)
Akcay's dishes use a lot of lamb and cumin, yogurt sauce and rice pilaf. The eggplant dishes at Meze are among its most unlovely yet most satisfying, stew-like dishes cooked until the vegetables give up their fundamental structure and melt. The imam bayildi (translation: "imam fainted") is straight up comfort food, a veggie stew of peppers and onions and tomatoes with fragrant oregano, served in a roasted eggplant boat.
Meze makes the opposite of so-called cheffy food. It's home cooking, and its designed to make everyone comfortable. That's why Akcay has an Italian side of the menu, a lineup of Italian American standards like chicken parmesan, chicken piccata, shrimp scampi and penne alla vodka.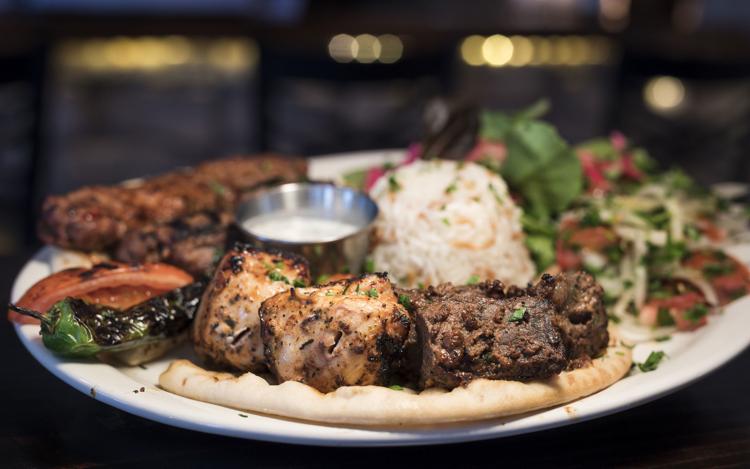 The little restaurant does have a wine list and it's inexpensive, which is good. Of the five wines we tried, three were pretty bad but two were OK: a fruity Gran Sasso Montepulciano d'Abruzzo ($8/glass) and a simple, inoffensive Bordeaux Blanc ($7/glass). The list of bottled beer is better, with lots of local options (Moon Man from New Glarus, Livacious by Next Door Brewing) and a few imports.
Akcay loved a semolina cookie that he was making for awhile, but for dessert the best seller is baklava ($6) — "I make two or three trays a week." The sweet and sticky phyllo favorite happens to be a lovely pairing with the deep, roasty flavors in the Turkish coffee ($4). Take a sip of water first to smooth out the bitterness and let it surprise you.  
The space is small, just a few dozen seats. Locals were initially slow to find it. They've started to now, though, and weekend dinner can fill up. Service is friendly, if slow around lunch, and the vibe is as familial as the food.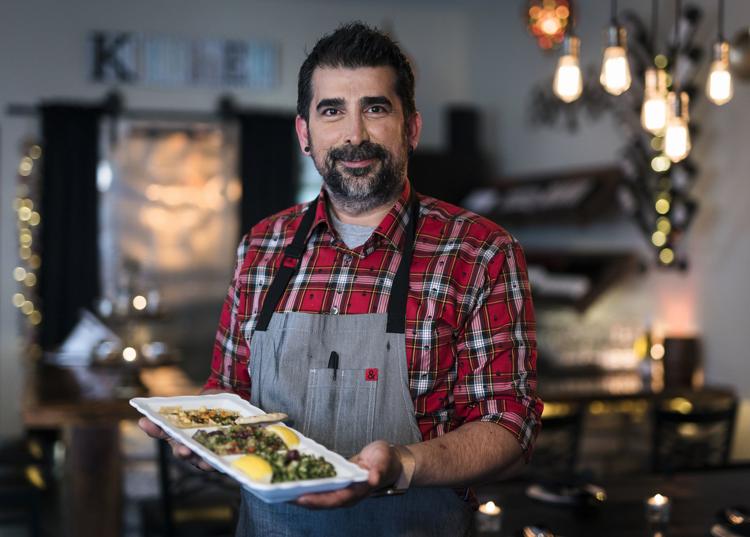 Akcay and his family are settling into Sun Prairie, where they finally moved last week after commuting for months from the west side. Seda recently gave birth to their second child, a daughter, 11-week-old Arya Bella (Figo is a big "Game of Thrones" fan). Their son, Valentino, is 4.
"This is great," Akcay said. "This is the first week I am enjoying going home after work."
He's excited to be sharing the food of his hot, dry homeland, even when it's hard to find what he wants. Akcay will marinate the meat longer, bake more baklava and make the best of what he has.
"It's not about Sun Prairie, but in Wisconsin, all the vegetables we don't really get here," he said. "Whatever Wisconsin offers us, we have it here."