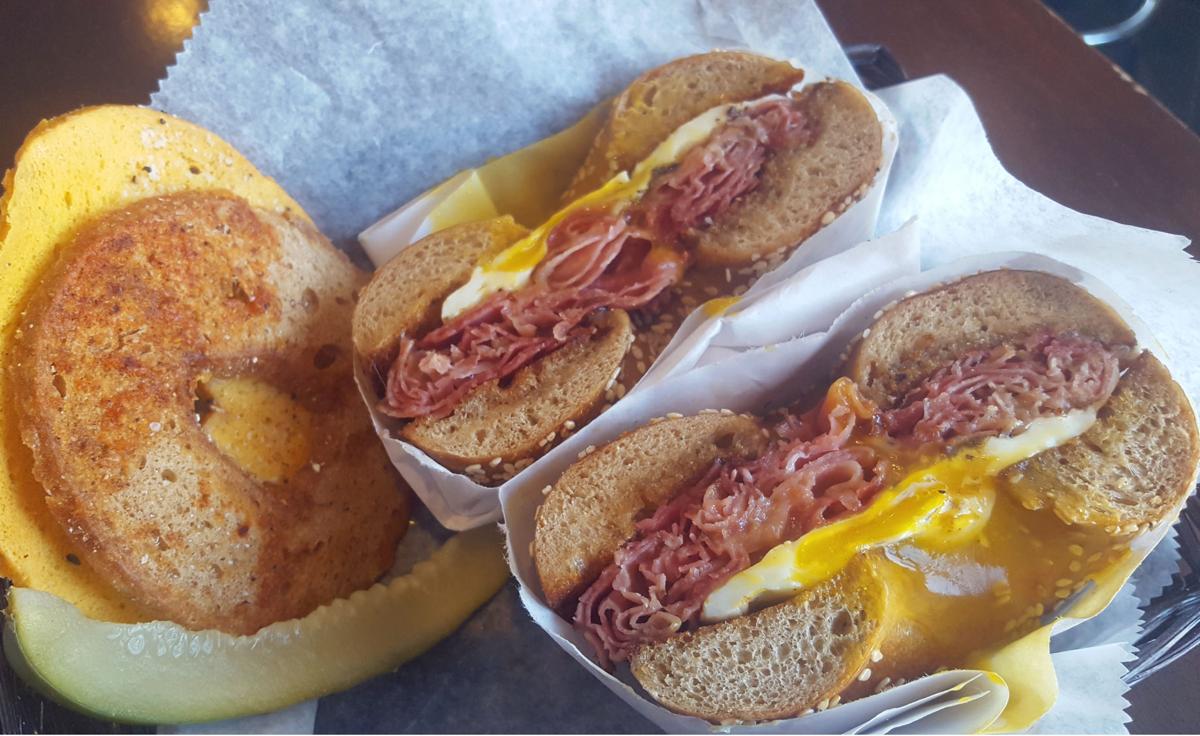 After a couple visits to Sun Prairie's newest bagel place, Sherman Hackbarth will probably remember your order.
Hackbarth, a staple of Gotham Bagels downtown, manages the new Gotham Provisions Company, open since mid-November 2017 in the former Salvatore's Tomato Pies storefront. Grinning like a car salesman, Hackbarth bellows at customers from behind the counter: "Good afternoon, Sir, welcome back!"
This isn't the gruff service that fans of the Gotham in downtown Madison are used to, and that's just fine. By all accounts, Sun Prairie folks are excited about having Gotham come into 503 W. Main St.
Hackbarth himself is so enthusiastic about the goods between Gotham's fat, golden bagel sandwiches, a person could easily be talked into ordering two.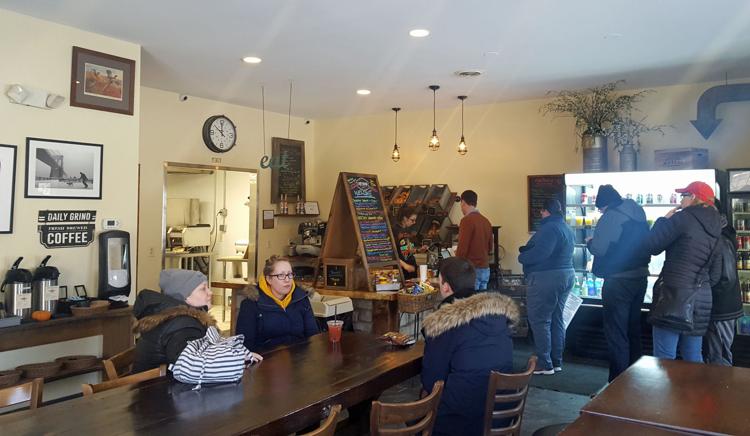 There are plans to make Gotham Provisions a full-scale deli, but for now it's a straightforward, high quality breakfast and lunch place. From Tuesday through Saturday from 7 a.m. to 2 p.m., the shop serves warm, crunchy bagels filled with fried, runny eggs, a half-dozen varieties of cream cheese and thin-sliced, thick-stacked pastrami ($10).  
In addition to the menu downtown has grown to love, Sun Prairie has added some new specials and old favorites. Some don't even involve a bagel: the tuna melt, smashed and crunchy from the panini press ($9) was fantastic, with sharp cheddar and a briny bit of pickle in the mix.
One special drew inspiration from Buffalo wings, taking the fried chicken/ blue cheese/ celery combo and smushing it into a bagel ($10). That blue cheese cream cheese was the most, rivaled only by a green goddess version packed with veggies, herbs and browned butter.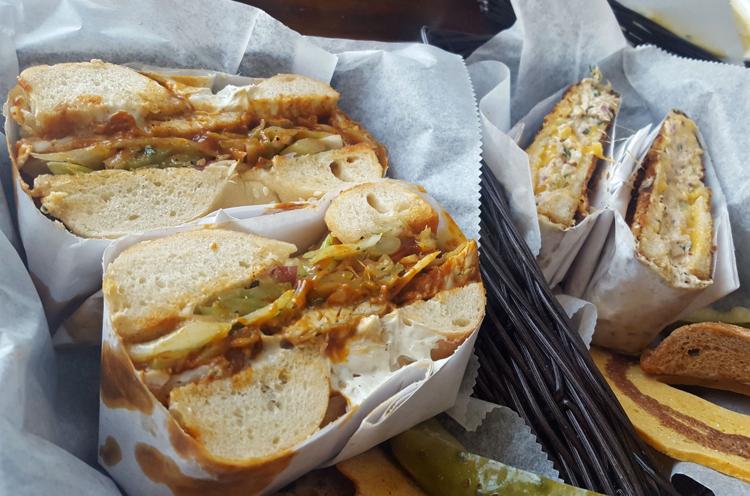 Browned butter in cream cheese? "That's Missy's," said Gotham owner Joe Gaglio, referring to chef Missy Frank. The spread, looser and richer than typical cream cheese (because butter), was such a hit in Sun Prairie, the new shop sent some into Madison, too.
"That's one of the things we want Sun Prairie to do," said Gaglio. "We're so busy downtown in tight quarters, Sun Prairie is going to make stuff and send it to us."
For more than 11 years, Gotham Bagels has made excellent sandwiches, some of Madison's best. The first shop opened downtown on East Mifflin Street in 2007, adding a second location (since closed) in St. Mary's Hospital on Park Street a few years later.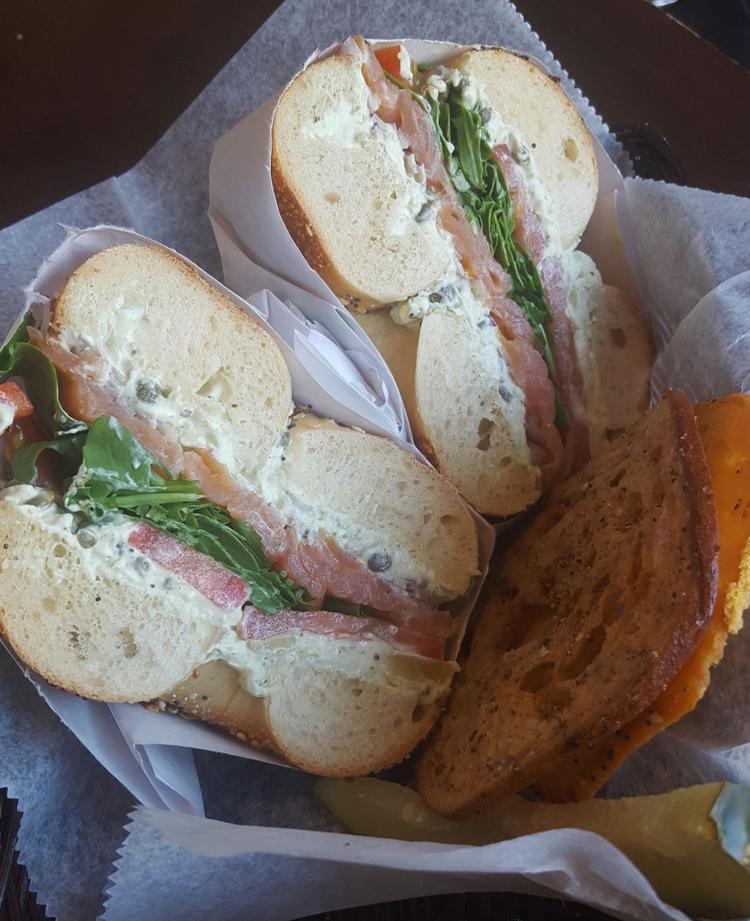 "The bagel is the focal point of the restaurant," said Gaglio, an Italian American raised on Long Island. At the time he opened, Gaglio told the Capital Times that he would serve "no nonsense, not high-end, not expensive (bagels) ... for people who have traveled and understand what a real New York bagel is."
The plan worked. The Mifflin location regularly has long lines of students and capitol types, hungry for a bacon egg and cheese ($6) or bagel with lox ($6.50).
The names of the sandwiches are playful, and specials are frequent and fun. The "OMFG" ($10) is the lovechild of a fried chicken sandwich and a breakfast bagel. An original hit, the turkey and fontina Long "Guy" Land ($10), returns to Sun Prairie on the specials board next to that Buffalo chicken wing bagel and the Chelsea ($10), a marinated veggie sandwich with fresh mozzarella.
A recent special, The Midtown ($9), was like Chicago-style sausage with peppers and onions put through a bagel frame, plus a perfectly cooked fried egg and a layer of salty aged gouda. It was incredibly messy and totally great (I'm glad Hackbarth talked me into it).
If I craved anything at Gotham that wasn't right to hand, it would be a non-pickle green on the side — the bagel chips were fresh (and efficient way to deal with leftover bagels) but variety is the spice of life and all that. Soups, though, were all pretty great, including a black bean with bacon that had an undertone of warm chili heat and a well-seasoned, creamy potato leek.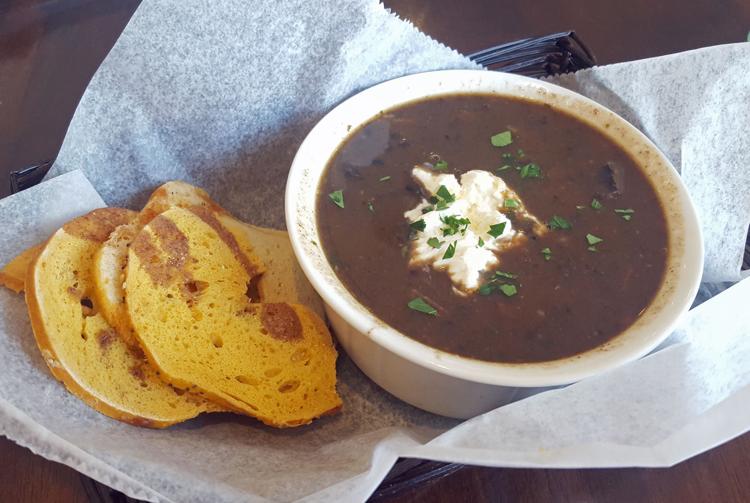 Gaglio estimated that the Mifflin Street store goes through 200 lbs. of lox and at least 300 lbs. of cream cheese most weeks ("and I'm under-exaggerating," he said). Lox has been slower to take off in Sun Prairie — but then, the neon's not out yet either.
The opening of Sun Prairie represents several opportunities — an expansion into a growing area outside Madison, a chance to do some R&D and eventually, a full-blown deli of the kind that's "almost extinct, but still really good," Gaglio said.
He wants to add a hot deli line for lunch and another cooler case for grab-and-go grocery items, adding to an existing case stocked with Heritage Farms hot dogs, bacon and ham (also served thin-sliced on the Heritage ham, gouda and egg bagel, $7).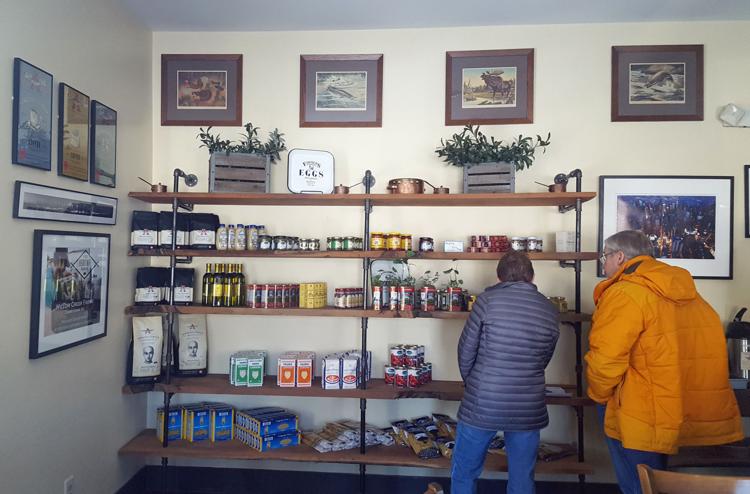 In the next few months, Chef Frank may start preparing take-home dinners like eggplant parmesan, chicken parmesan, sausage and peppers. 
"It's something my family would love," Gaglio said of the dinners. "I have five in my family and we love to go to places and get food we can just heat up instead of going to a restaurant ... you don't have to wait for a server. You can come in, get a beautiful dinner for four that's expertly cooked, take it home and heat it up."
Gotham Bagel Provisions started slow and quiet, opening a few days a week. But news travels fast in a tight-knit town, and by December, everyone I'd spoken with who lives or works in Sun Prairie said a version the same thing about Gotham's: Sun Prairie needed this.
Even Gaglio has said he's toned down his signature abrupt, "Soup Nazi" style service, where "you get yelled at by the owner." To some degree, he's stayed away, knowing that personality isn't what Sun Prairie's about.
"Downtown they're used to me and they love it," he said. "But I'll never do that in Sun Prairie."
Stay up-to-date on what's happening
Receive the latest in local entertainment news in your inbox weekly!