In the course of his travels, Mike Parks has tried more than a dozen versions of lumpia, the fried Filipino egg rolls, Turkish doner kebab (like a gyro) and budae jjigae, a Korean "army base" stew made with cocktail weenies and Spam.
"They were recipes I knew pretty well," said Parks, a veteran of the U.S. Air Force as well as the hospitality industry, most recently Boar & Barrel.
"I'd had them probably 20 times in restaurants, or people in their homes who made those dishes for me," Parks said. "I was familiar with versions of it, how people play around with it."
At his three-month-old restaurant, Hone, that was the challenge Parks gave chef Adam Droski — play around with those dishes he loved. Reinterpret those culturally specific foods to create a "common language."
"Playing with it inspires us," Parks said. "A lot of chef's dishes use a lot of different elements to make a flavor you wouldn't necessarily expect."
Hone had its grand opening on March 17 at 708 1/4 E. Johnson St. It now serves dinner all week, from 4-10 p.m. daily, with about two dozen seats and a small patio out front.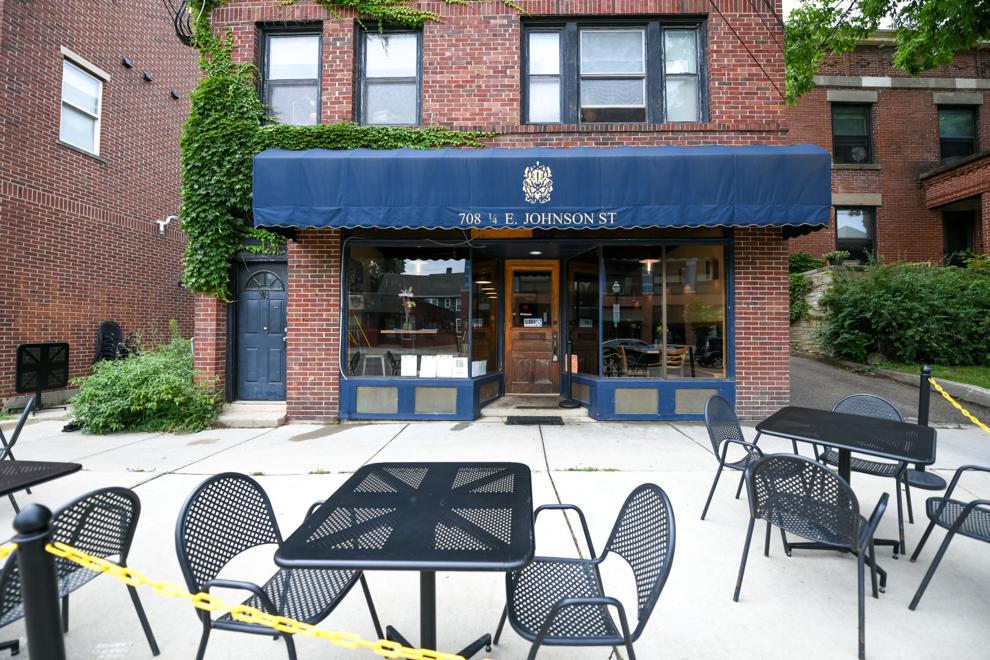 Scott Anderson, formerly the beverage director at Graft, incorporates Szechuan pepper, ginger-spiked honey and Fireball in original cocktails. On any given evening, Parks himself greets each diner at the door.
From the awning outside to the back bar and pressed tin ceiling, Hone still looks like Forequarter. (The biggest change is in the bathrooms, where there are now fabric hand towels and a picture of Marilyn Monroe.) Yet the menu couldn't be further from Underground Food Collective's intensely local vibe. 
Hone serves a handful of "street-inspired" dishes that span the globe, like lumpia stuffed with corned beef and kimchi and a doner kebab swathed in lefse, a Norwegian potato-based crepe.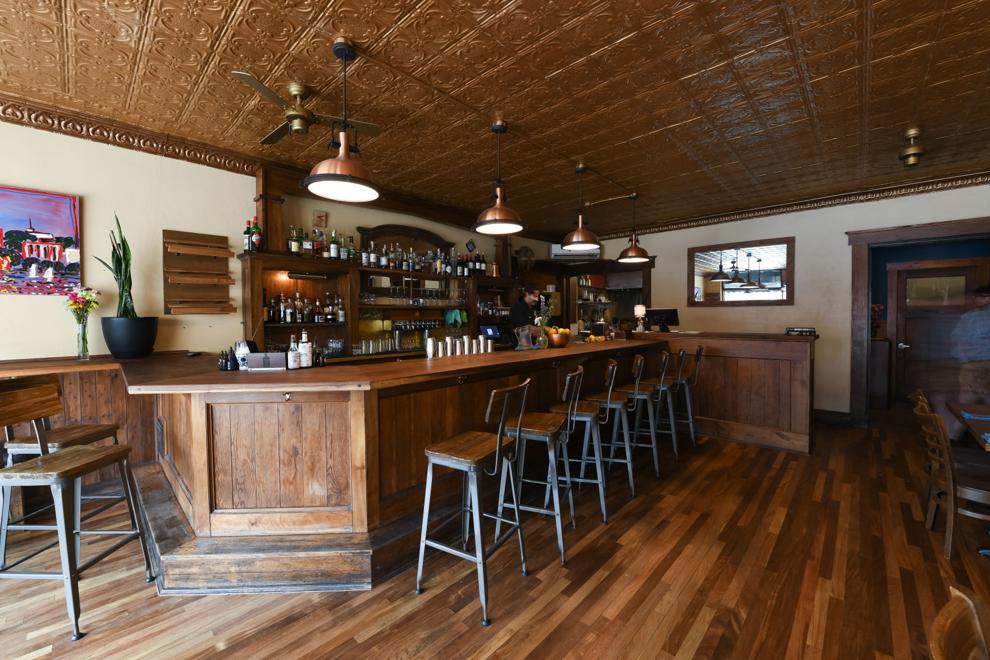 On the flip side, a "chef-inspired" menu of four entrees likes to mix and match. Droski deploys Indian-style chutney and tamarind on steak, curried yogurt and winter squash on scallops. He tops a sweet potato "tamale" riff with quinoa, and adds duck liver pâté to fried rice.
The risk is a menu that might feel unfocused and dishes well removed from what inspired them, like a version of shrimp mofongo where it's tough to find the plantains. Parks said he's committed to letting Droski follow his vision, and he likes when dishes are surprising.
Those scallops, for example remind him of "the sweet side of Thanksgiving." A fish fry special is classic, but the potatoes on the side are fried like Indian chaat.
"The more 'fine dining' side of the menu is just whatever he would like to do," Parks said. "Sometimes he pulls from ingredients we already have. The duck confit is basically all the same ingredients as the budae jjigae, save for the Korean spices. It's just presented in a vastly different way."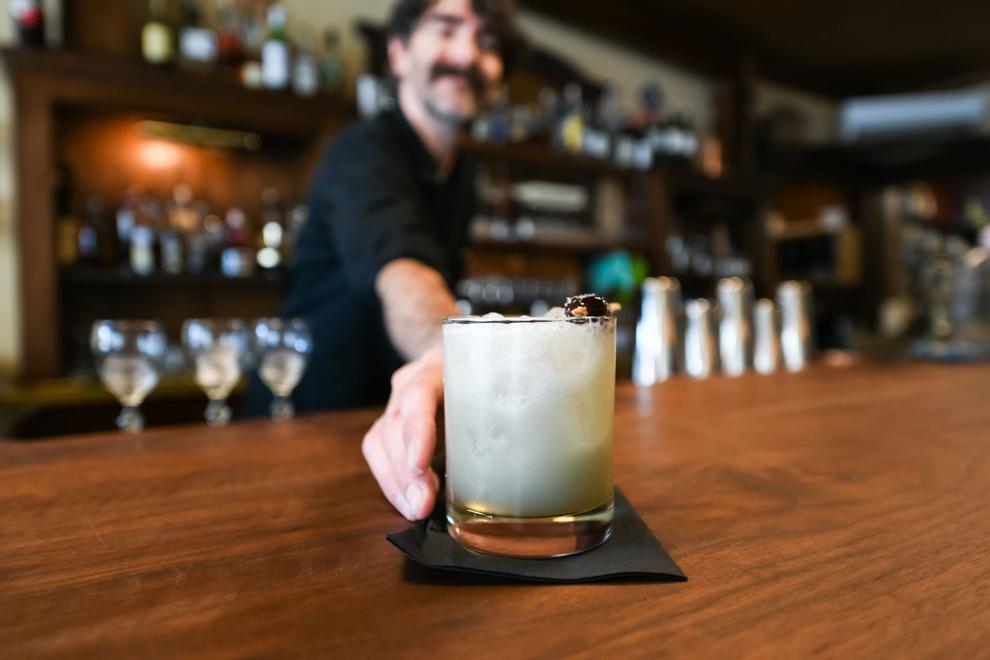 The word "hone" can mean to refine or perfect something over time, which is what Hone seems to be doing. The corned beef kimchi lumpia were a St. Patrick's Day special that stuck. Honey-lavender crème brulee, the duck and scallops all came from a birthday dinner that happened around Hone's soft opening. Friday night fish fry, recently featuring walleye from the Red Lake Nation in northern Minnesota, will be a regular thing, Parks said.
"Our aesthetic is just being a place in the neighborhood where they can come and enjoy something they wouldn't otherwise," Parks said. As they train new line cooks, Parks hopes to add things to the menu and "move into brunch as soon as possible."
"We have people who are sous chefs and line cooks at other restaurants who come in and put in a couple hours, help us out a little," he said. "It's great to have other people come in that can talk food and drink. It's a great exchange of ideas.
"The restaurant industry is a tough industry," Parks added. "You see places go under six months in, a year in. Our focus is on making this place successful. Anything where I'm able to employ myself and work with great people, I'm going to be happy."
Share your opinion on this topic by sending a letter to the editor to tctvoice@madison.com. Include your full name, hometown and phone number. Your name and town will be published. The phone number is for verification purposes only. Please keep your letter to 250 words or less.