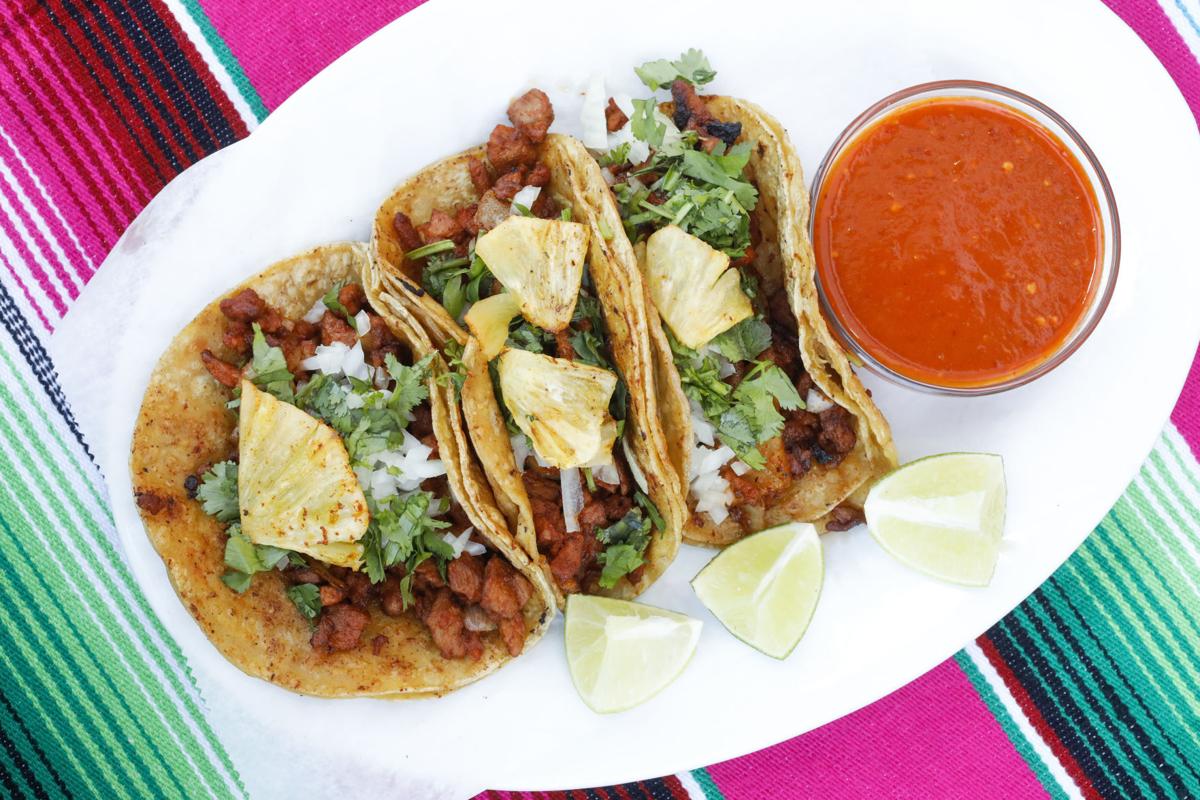 It wasn't long after Felipe Francisco Juan moved from his home state of Querétaro, Mexico, to Mexico City as a child that he found his favorite place: Plaza Garibaldi, where mariachi bands play day and night for tips from passersby. 
Francisco thought the plaza's name sounded beautiful and strong.
"I would say, when I'm older and I have a business, I think I'd name it Garibaldi," he recalled. 
When Francisco moved to the United States, he carried the name with him, rolling it around in his mind throughout the decades he spent working in restaurant kitchens.
In May, Francisco finally got the chance to dust off the name when he and his family opened Garibaldi Mexican Restaurant in the downtown former home of Blue Agave.
When he started his first restaurant job at 17, Francisco knew only the dishes his mother had taught him, but he was eager to build his culinary repertoire.
"It really interested me, so I pushed myself to learn more," he said. He moved up within the kitchen and looked for opportunities to learn, but he wasn't above dishwashing.
"When there were a lot of dishes, we'd help each other," he said. "We worked as a team."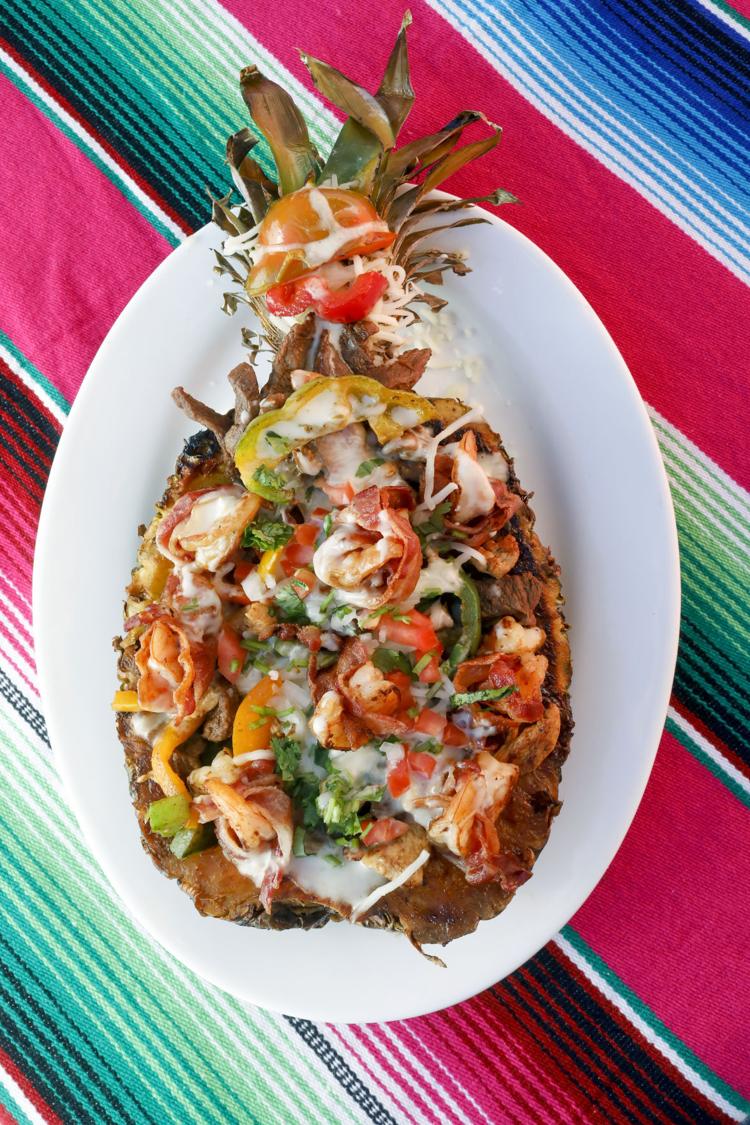 Later he watched as a coworker set off to open his own restaurant. 
"I too was in a hurry to open a restaurant," Francisco said. But as the father of a baby, he worried it wasn't the right time. The better part of two decades would pass before he found the right one. 
In 2019, Francisco left a stable job to run the kitchen at Blue Agave on 117 S. Butler St. as a favor to the owner. Just two months later, he learned that the restaurant would close. He felt deceived, and he regretted leaving his old job. 
But Francisco gathered the family and together they agreed: This was their chance.
"I decided, if he closes it, I think I'll open it," Francisco said. 
They took over the space and made plans to open Garibaldi Mexican Restaurant in spring 2020.
When the health inspector came in March to check the restaurant, Francisco and his family overheard a phone call that would turn their plans upside down. All restaurants would need to shut down, they heard the inspector say. 
"It was basically a hard punch to the stomach," Francisco said. "What little we had we had invested in the restaurant."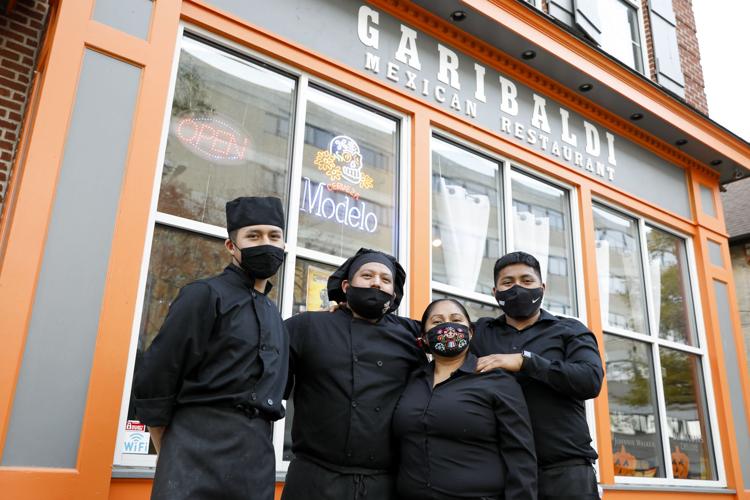 They stood looking at each other, unsure what to do. They waited for a few weeks. But then, as with the decision to start the business, the family gathered and made a choice. "We didn't give up," Francisco said.
In May, Garibaldi's Mexican Restaurant opened with takeout only, then set up carefully spaced tables on the patio.
Francisco runs the kitchen and his younger son Jovany, 15, comes by in the afternoons to help cook and plate food. His older son Erik Doroteo Juan — the one who was a baby when Francisco put his dream on hold — is now 18 and manages the front of house, taking phone orders and carrying takeout orders to cars. Francisco's wife, Patricia Doroteo Crescencio, helps around the restaurant and behind the scenes, keeping the books and paying the bills. 
"We've been working as a team, the four of us," Francisco said.
Everything about Garibaldi is colorful and finely detailed, from the restaurant's orange façade to the splashes of salsa and zigzags of sour cream that adorn the plates. Francisco emphasizes that while some restaurants borrow photos to promote their food, the photos Garibaldi uses are all their own.
Some might expect a menu of just tacos and quesadillas, Francisco said, but he takes pride in offering far more. Among the less expected offerings is the piña tropical ($18.50), which features chicken and shrimp fajitas wrapped in bacon and topped with onions, pepper and cheese, served inside a half pineapple.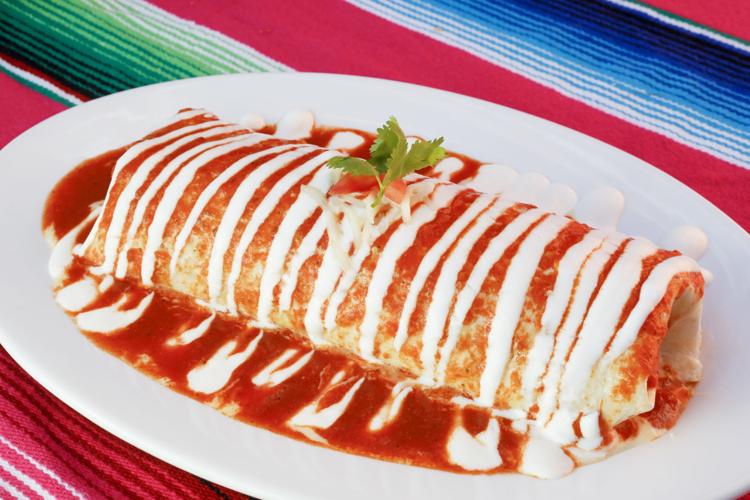 The menu includes three salads, including the tasty and elegant Lin salad ($10), featuring spinach and baby kale topped grilled citrus-marinated chicken strips, cheese, avocado and cucumbers, served with pico de gallo and chipotle mango dressing. 
There are also Mexican staples, of which Garibaldi offers a wide variety. Alongside tacos and quesadillas are enchiladas 5 de mayo ($9.50) — three enchiladas each topped with a different salsa, resembling the tricolor Mexican flag. There's a green-and-yellow Packers burrito ($11.50), with carnitas wrapped in a spinach tortilla and doused in cheese sauce. 
Even the spice-averse will appreciate Francisco's salsa skills. These days he makes five varieties, but when business picks up he's looking forward to making at least seven. He's especially proud of his enchilada salsa, with tomato, guajillo and arbol chiles, bay leaf and clove, lightly fried for added flavor. The tomato-based salsa covering the Badger burrito ($11.50) is also splendid, taking a simple ground beef burrito to another level. And those looking for heat won't leave unsatisfied — the salsa de arbol offers plenty. 
Business remains slow but Francisco hopes that, having opened their doors for the first time mid-pandemic, Garibaldi might have already been through the worst. He's looking forward to the business' coming years. 
"We'd like to stay a good while," he said. 
He can't wait for downtown offices to reopen so that workers will come try his salsas.
"I have faith," Francisco said. They'll be convinced. 
And one day, when the pandemic is over, Francisco hopes to bring another touch from the Mexico City plaza that inspired his dreams: a mariachi band.
Share your opinion on this topic by sending a letter to the editor to tctvoice@madison.com. Include your full name, hometown and phone number. Your name and town will be published. The phone number is for verification purposes only. Please keep your letter to 250 words or less.
Stay up-to-date on what's happening
Receive the latest in local entertainment news in your inbox weekly!