It was a chilly, quiet afternoon at the Food Enterprise and Economic Development (FEED) Kitchens on Madison's north side.
The morning bakers were gone, having finished frosting and packing away dozens of heart-shaped cookies. A lone food cart still serving pulled pork and collards in the cold had not yet returned from vending downtown.
January is a slow time at FEED, when the farmers' market has moved inside and many food carts hibernate. But growth has also been slower than expected at the 2-year-old food business incubator.
"Right now, it's about 20-23 percent capacity for the whole year," said Chris Brockel, FEED's operations coordinator and the Kitchens' newest employee. "The break-even for the facility is somewhere around 35 percent."
As Lunchable-packing giant Oscar Mayer closes its Madison doors, many see small-scale food entrepreneurs like those at the FEED Kitchens as an essential part of the city's economic future.
Madison has been ramping up plans for a $14 million public market, set to be built on the east side in the next few years. FEED Kitchens would literally feed the market, supporting small-scale vendors of "value-added" food products like salsa and pickles.
Yet in a city that professes to value locally made sauces, jams and baking mixes, the growth of users in FEED Kitchens has been relatively slow. The original plan for the building didn't include enough cold storage space. And until recently, outreach had been minimal.
"People were too optimistic about how quickly users would come on board," Brockel said. "You can't just build it. You also have to operate it."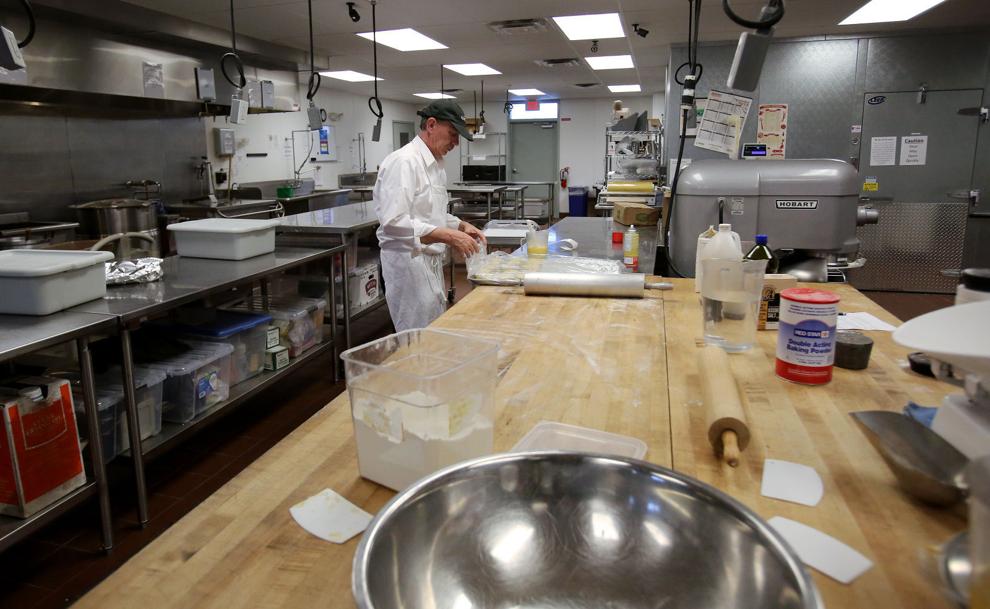 Spearheaded by community organizer Ellen Barnard, FEED Kitchens opened in late 2013 after years of planning and fundraising by the Northside Planning Council.
FEED is actually five kitchens in a single building: a training kitchen, a bakery with ovens so large a person can stand up in them, a vegetable prep kitchen, a meat kitchen with a smoker and a "deli" with ovens, a range, a 40-gallon kettle, griddle and grill.
There are similar, successful kitchens in northwest Ohio, San Diego and Indianapolis. Incubators have been launching all over the world at a growing pace.
In Madison, FEED was designed to be a startup space for sauce-makers, an educational venue for nonprofits doing culinary job training and a place for food carts to prep their wares.
It functions like the Madison Enterprise Center, giving entrepreneurs a foothold to launch their business before moving on to somewhere bigger. It can also be rented by holiday bakers and community groups.
FEED Kitchens' amiable, hardworking manager is Adam Haen, a former chef who tries to make starting up easy for people with creative food ideas. He offers step-by-step instructions on what licenses and permits they need and how to get them. Users love him for it.
"Adam the manager, he's on top of it," said Vanessa Jambois, a spicy honey-maker. "He's super helpful. You can email him 100 times a day and he'll email you back."
Mark Woulf, Madison's food and alcohol policy director, agreed.
"Adam is an encyclopedia on how to navigate permitting — city, state, federal, you name it," Woulf said.
FEED Kitchens is open 24 hours, seven days a week. Businesses rent space for $25 an hour, while nonprofits rent for $15 an hour. There are discounted rates for those who use the kitchen more than 16 hours per week, and the price drops further for those using it more than 31 hours per week.
There's also a "casual" rental option for people who want to use the kitchen to prep for a fundraising event, cater a wedding, bake holiday pies or help Girl Scouts earn their cooking badge.
"We have bakers that come in at two in the morning," Haen said. "We have sauce-makers who come in at six at night and work until four in the morning.
"Some of our food carts will come in at 10 at night to make sauces, marinate things, put things in the smoker, and then come back the next day to finish it up."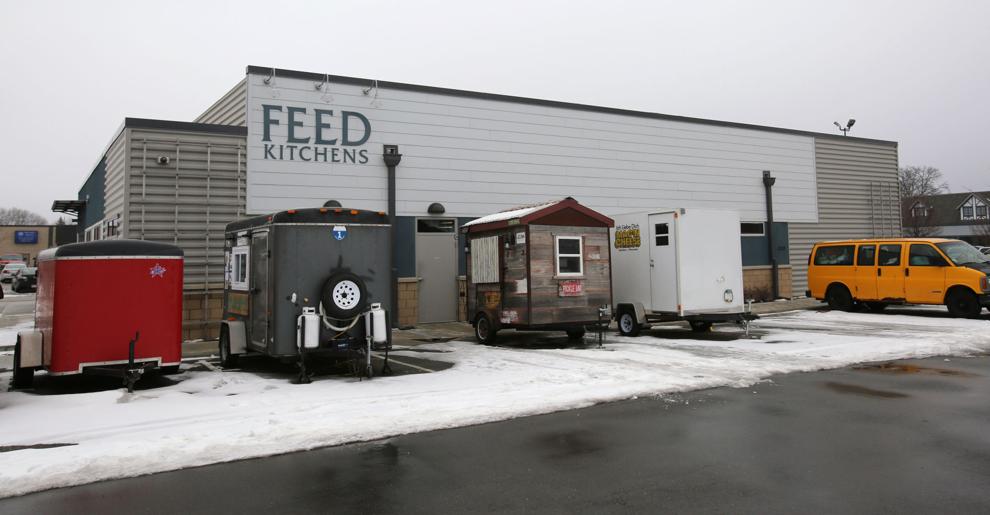 As of last summer, FEED Kitchens was not in good financial shape. Projections showed a $48,000 deficit for the year.
That wasn't a huge red flag by itself, as FEED wasn't projected to be self-sufficient yet. But the city, which dedicated $500,000 to the building's construction and continues to fund the Northside Planning Council that runs it, was alarmed that the council had no clear plan to address its debt.
"FEED Kitchens is an absolutely critical project for the local food scene," Woulf said. "If FEED Kitchens can't succeed and the community support it, it makes our task at the public market even more difficult."
FEED represents one of the most significant investments into the local food scene the city has ever made. A $1.6 million project with a $192,000 yearly operating budget, FEED received major donations from the Pleasant Rowland Foundation, Willy Street Co-op and The Alexander Co.
But by June 2015, several sources confirmed, the FEED Kitchens were in "dire straits." A changeover of personnel on the planning council, combined with thousands of hours of volunteer work from the new board, helped send the nonprofit in the right direction.
Volunteers did walkthroughs in the evenings to make sure the kitchens had been cleaned. They drummed up fundraising, and put together open house events to showcase the food made there. (The next one is Feb. 6 at FEED).
Those efforts paid off. From 2014 to 2015, FEED Kitchens grew from 10 percent to 23 percent capacity. That translates to a 79 percent increase in monthly income and an 88 percent bump in kitchen usage, Haen said.
But already, cold storage space in the walk-in cooler and freezer is at a premium. During July, the busiest month of 2015, the kitchens themselves clocked in at 25 percent capacity, but the walk-ins were completely full.
"Healthy Food for All would use a lot more room if they could," Haen said, referring to Brockel's nonprofit.
Healthy Food takes soups from Epic Systems and vegetables that would otherwise go to waste and repackages them for food pantries and community centers.
"Yesterday they processed 32 five-gallon buckets of soup," Haen said. "That's 1,200 pounds of soup. As they're getting more publicity, more of the restaurants and catering companies want to work with them to help eliminate waste.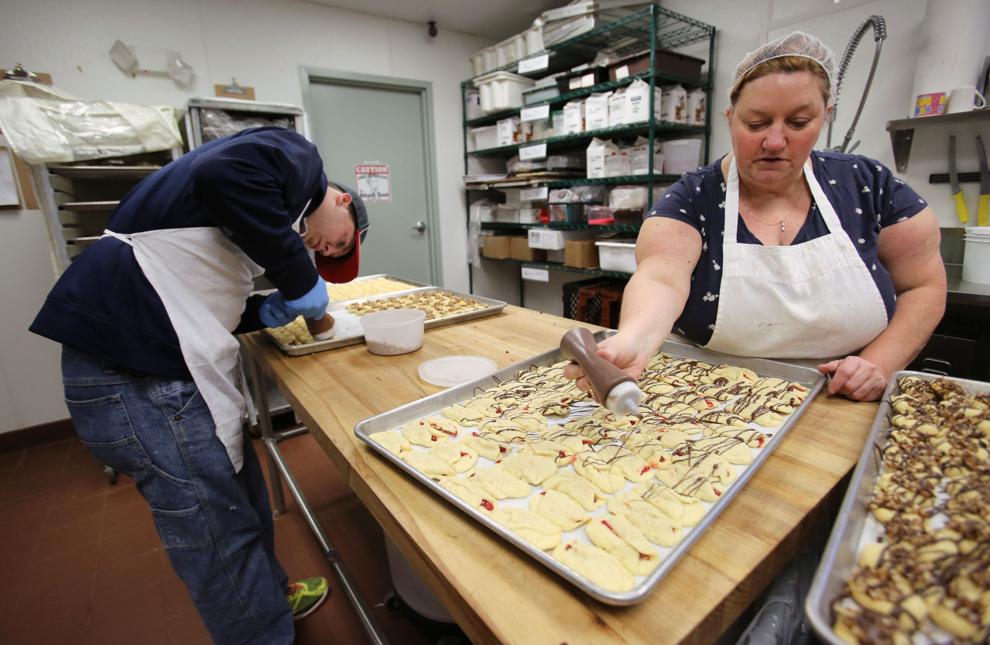 "They could be working three, four days a week."
Now that Brockel is on hand to fill in for him, Haen can spend more time offsite, doing outreach and looking for new fundraising opportunities. A two-year, $80,000 grant from the USDA that FEED recently received will go toward these goals.
Haen already has lots of ideas.
"I'd like to see more farms coming in here and doing processing, packaging," Haen said. "We want to be a producer and grower dating service."
For example, if a farmer comes in with extra tomatoes that she wants to turn into salsa but doesn't have the time or knowledge to do it, FEED could step in to make that happen, either with its own staff or via a complementary business.
"We should be able to feed ourselves so much more," Haen said. The challenge is "knowing how to do it, where to do it, when to do it. We want to educate people on that and help businesses expand and grow."
FEED is hoping to cultivate a stream of startups, but Haen is already impressed with what's moved in. Tenants include Janet Chen, founder of Mad Maiden Shrub (a vinegar and fruit mixer for cocktails), Mandy Shipler of Mandy's Mood Foods (hot sauces), Paradox Sugar Free Sweets and the Sabores Latinos food cart.
"I'd like to see more small businesses starting — caterers, we've got a great set up for food carts," Haen said. "We'd also like to see more specialty things: bakeries, chocolate-makers.
"It's crazy what we've got that we'd never figured we have," Haen added. "We have a lady who does a wide variety of pickled items, fermented things. She does this great curried parsnip.
"We have Bill Anderson of Crème de Coulee cheese, who uses us as a central storage point. He can use this as a staging area to go to markets and sell to restaurants — we have farms that use us for that as well.
"We have a coffee roaster; we have a chocolate-maker; we have a spice-maker. It's people doing really interesting, innovative things, and then we get to see those on local grocery shelves."
The city is "cautiously optimistic," Woulf said, about FEED's plans to become financially self-sustaining. There's no doubt the success of the project is of vital importance to many.
"FEED Kitchens can't close," said Brockel, who was hired in November as part of the latest reorganization. "We're talking about a public market, food entrepreneurs and building a local food system.
"How can we even pretend to be able to support a public market if we can't support a public kitchen? How can we pretend to support food startups ... if the only accessible commercial kitchen is not sustainable?
"Then the question is, are we just kidding ourselves? Are we not the foodie place we thought we were?"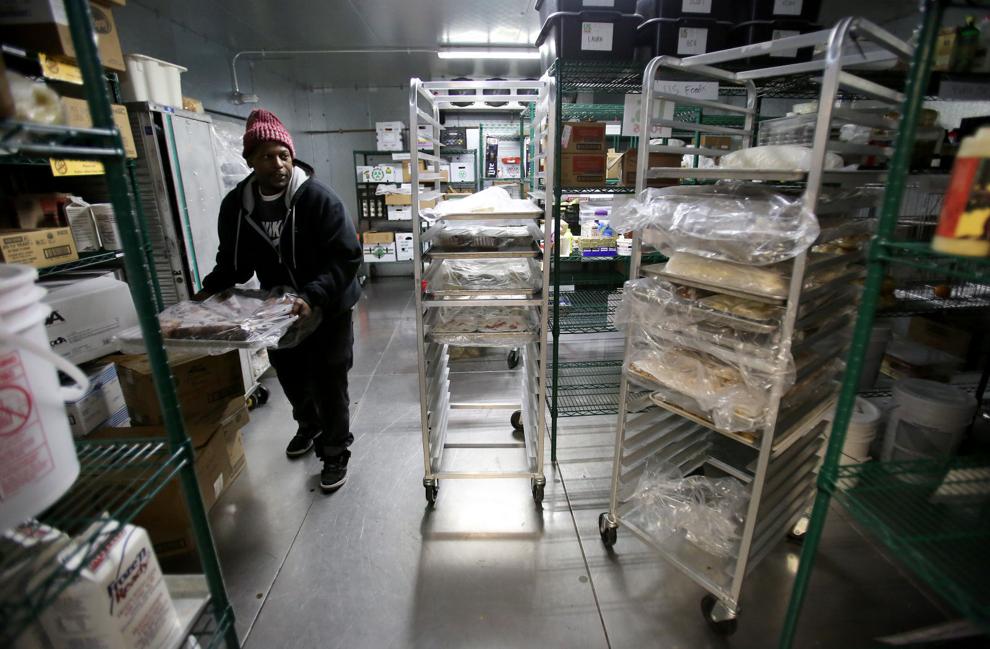 To get a glimpse into what goes on at FEED Kitchens, even during the quiet months, we talked to several current (and future) users of the space.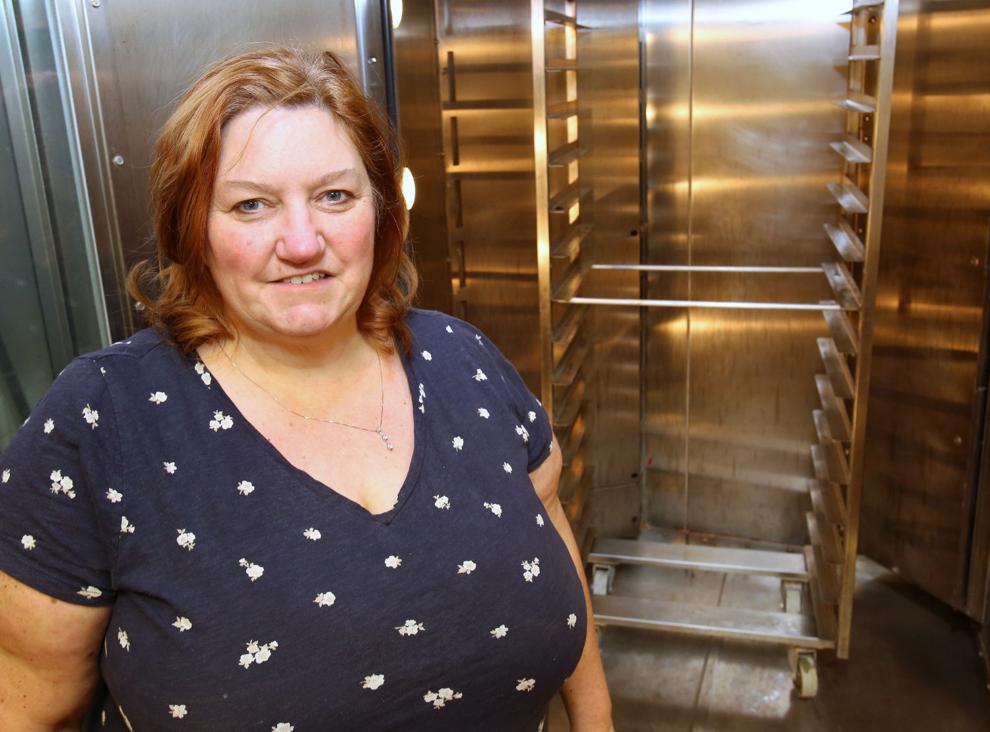 Two of the first tenants in FEED Kitchens were bakery training programs.
Madison-area Urban Ministry started Just Bakery, focusing on formerly incarcerated men and women looking to learn culinary skills. The River Food Pantry, near FEED on the north side, launched River Bakery, which recruits participants among pantry users.
"People that come through the pantry are our clients, who wanted to get some training and get a job," said Tina Dilks, River Bakery manager. "We've got 19, on our way to 20 people getting jobs."
River Bakery sells its cookies and pastries at many locations in the Madison area, including Metcalfe's Sentry at Hilldale, HyVee on East Washington Avenue, the Regent Market Co-op and Cool Beans Coffee Café.
"Morgan Stanley orders trays for their meetings from us," Dilks said. "We're doing different things."
The students arrive at about 8 a.m. to start class, which is "all hands on," Dilks said.
"They're making most of the stuff," she said. "Our croissant dough and Danish dough take four hours to make. We teach them by hand, so if they're in a bakery and a machine breaks, they can do it by hand. We want to make sure they're able to perform no matter what."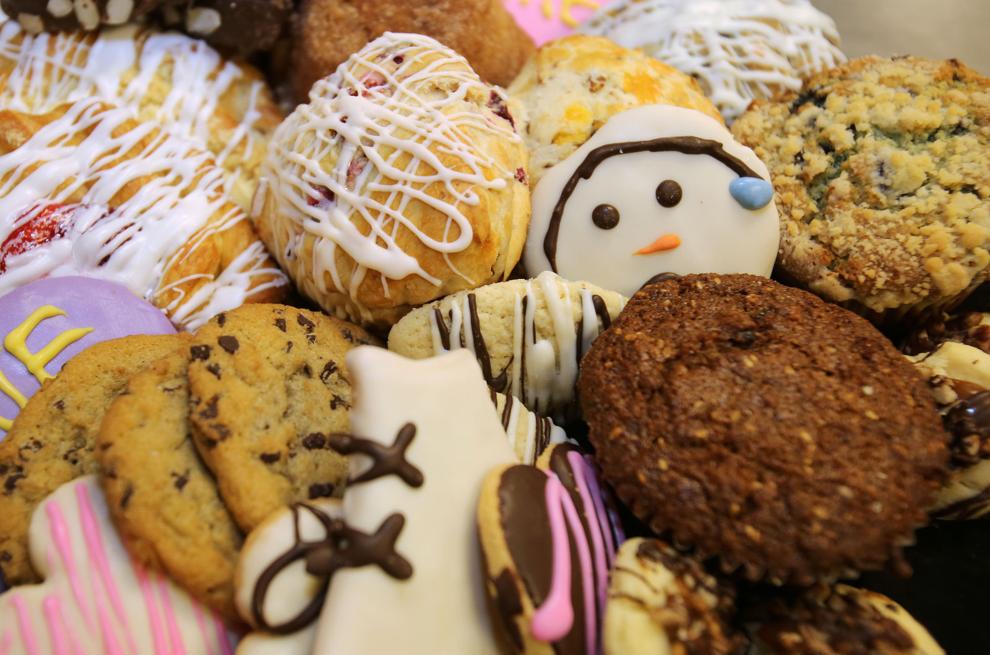 Even after participants leave the program, they work with a mentor for a year, meeting every week for the first six months. This helps get graduates off to a good start.
"We are totally into our clients and making them be successful," Dilks said. "Some of them have come from difficult lives and don't know to pull themselves out."
Participants in River Bakery learn to make a variety of baked goods, starting with quickbread and muffins, then moving into cookies, croissants, scones and pie. They're starting to do cake decorating, too.
Dilks said 15 people are signed up for the training session that starts in February. FEED Kitchens has been a huge help, she said, because of how it's set up and how it fosters collaboration.
"Everyone is happy to help each other out," she said. "We'll make stuff for some of the food carts, or buy stuff from them.
"And every time you buy a product (from River Bakery), you helped put somebody back to work."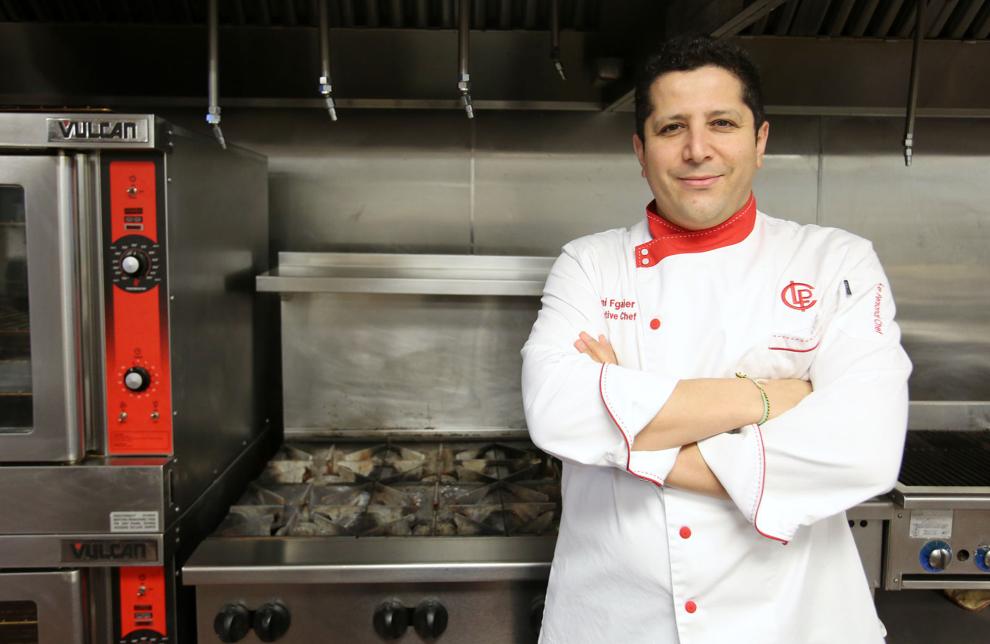 When Sami Fgaier owned the restaurant Le Chardonnay from 2003 to 2009, life was more stressful.
"Le Chardonnay became me," he said. "People came to see Sami in action. I wish they didn't. If (I wasn't) there, People were like, 'Oh, Sami's not here, it wasn't as good.'"
It was impossible to take a break. Fgaier said he was working some 90 hours a week, and it exhausted him. Some nights, the restaurant would open its doors and nobody came.
So Fgaier shut the doors and went to work for Hilton for a year. Eventually, though, he missed being his own boss, and he missed cooking.
In 2011 he started Le Personal Chef. Now, he travels around the country and internationally, cooking whatever people want him to. In May 2015, he moved his local operations from Icon on State Street to FEED Kitchens.
"I used to operate out of a friend's restaurant's kitchen," Fgaier said. "You have to make sure they're not doing prep work and you feel like you're invading their kitchen."
That's part of why Fgaier loves FEED.
"It's not interfering with somebody else's kitchen that's not flexible," he said. "You pick the hours. It's big; there's refrigeration space. The staff is great.
"It made it possible (for) me to say I can cook for 1,000 people if I need to."
Even if he does have a large party to feed, at least he knows what he's working with ahead of time.
"Le Personal Chef is one event at a time," Fgaier said. "For example, on Saturday we are cooking for 30 people in Verona. We know how many people we are going to serve, we know how much food we're gonna prepare, we know how much money we're going to make.
"The overhead is a lot lower than the overhead of ownership of a restaurant. There's no waste of food. The quality that the client receives is premium, high-end."
The idea for 100 Mile Sauce came from three guys with a background in food service and an eye on trends.
"We started to notice the trend of local food," said Scott Kesling, a co-founder. "Nobody's doing local ketchup, or local bloody marys. We wanted to see what we could do, challenge ourselves."
Kesling and his business partners, Jeff Cullen and Bobby Marshment-Howell, moved their fledgling business into FEED Kitchens in early 2014.
Kesling estimated that 95 percent of the ingredients are local in their ketchup, barbecue sauces (Hot and Bee-BQ, made with with honey, maple syrup and root beer) and bloody mary mixes (Original and Hot & Spicy).
"All of our recipes are just trial and error," Kesling said. "The key to (the bloody mary mix) being successful is how fresh it is. We put the tomatoes, cucumbers and celery in the big bin and boil it down and juice it."
With vodka made by Death's Door or Yahara Bay Distillery, a place like the Free House in Middleton, Waypoint Public House in Monona or the Red Zone on Regent Street can make a completely local bloody for weekend brunch.
"It's a lighter, fresher bloody mary," Kesling said.
100 Mile Sauce is ready to outsource some production (though not sourcing) to a contract packer, or co-packer, that would assemble and bottle the bloody mary mix based on 100 Mile's recipe.
To go along with the bloodies and barbecue, 100 Mile has started making matchstick pickles. Future products could include a dry rub made in collaboration with a local coffee roaster, and pickled mustard berries.
"The goal of the FEED Kitchens, really, is to get starter businesses off the ground," Kesling said. "If you asked Adam, he'd say, 'I hope some of these places aren't here in a year.'
"We'll still use the FEED Kitchens for development, playing around with
recipes. But we're at the point where scaling up wouldn't be a problem."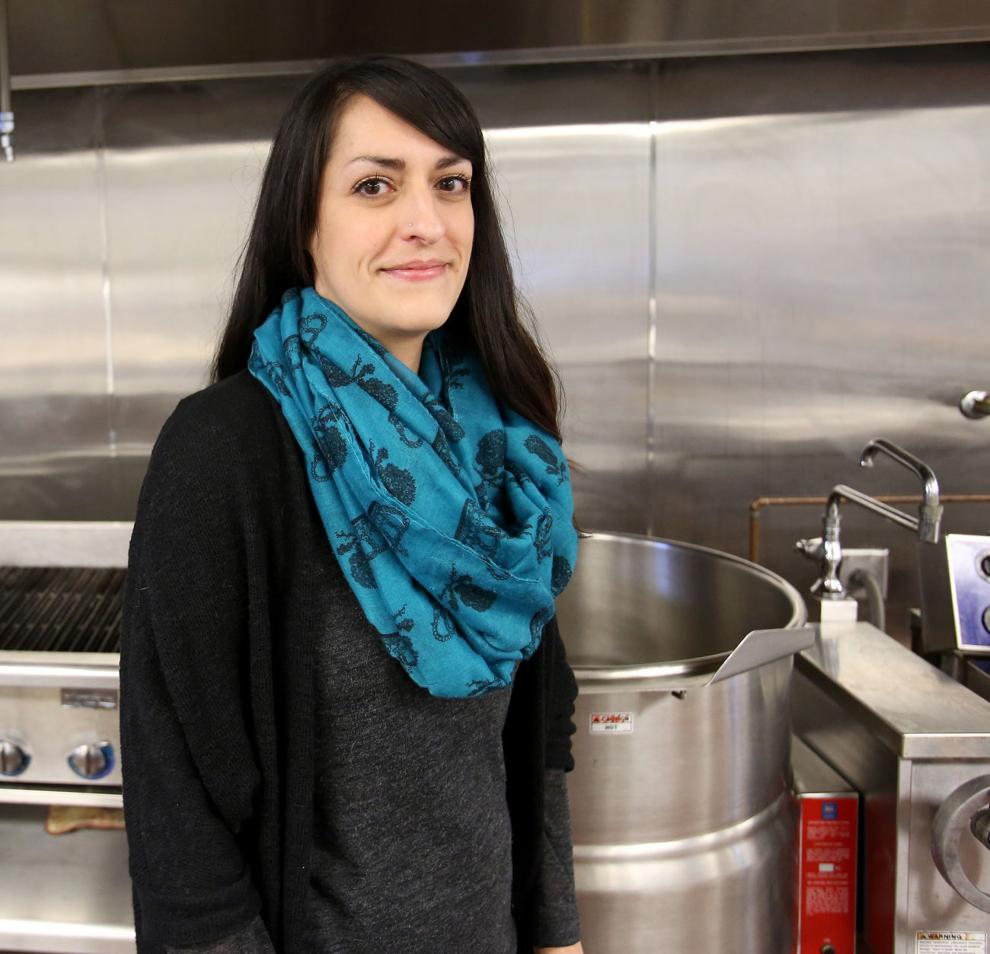 When Vanessa Jambois finishes infusing Gentle Breeze honey from Mt. Horeb, the honey isn't so gentle anymore.
Jambois makes Brave Bee Spicy Honey in "hot" and "medium" levels of heat, depending on the blend of serranos, jalapenos and other spicy peppers she uses. The exact blend that goes into the pot to warm and infuse is a secret.
"Some (peppers) are more spicy in the front of your mouth and the heat goes away," said Jambois, who named her company Hivecraft. "Some are spicy in the back of your throat.
"I use this combination so you get a whole mouth experience."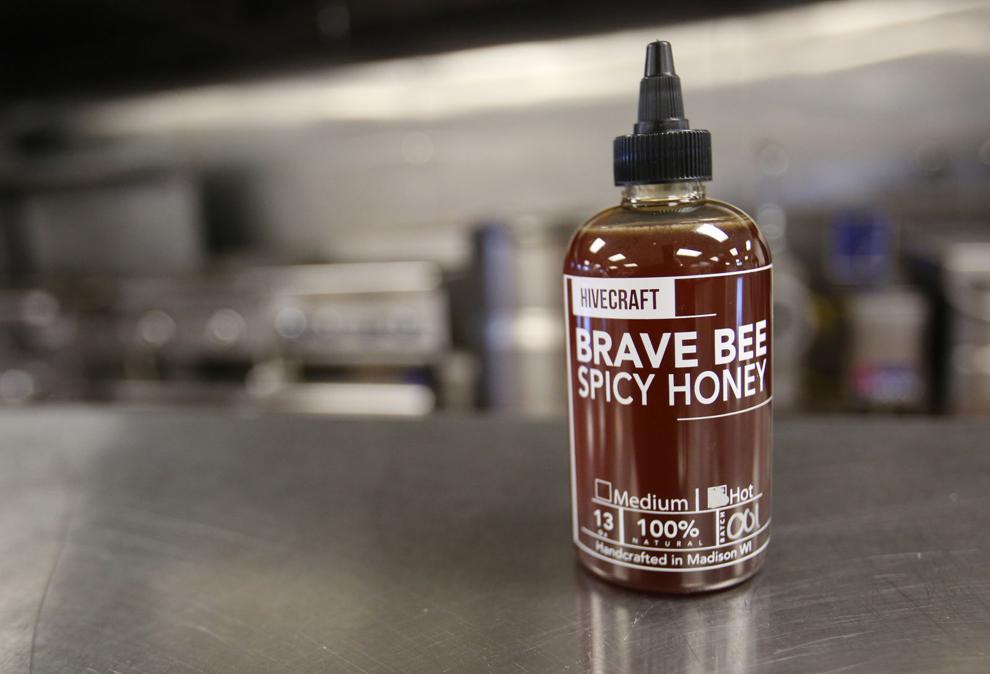 Jambois' tenure with FEED Kitchens has been short but productive. In the space of two months last fall, she started at FEED and had her product on local shelves.
"The awesome thing about the FEED Kitchens is that they give you a whole checklist," Jambois said. "Like everything you have to do in order to cook at the FEED Kitchens. It made it really easy for me to be like, 'Here's the next steps.' ... it made it more manageable."
Soon, Brave Bee honey was available at Metcalfe's grocery stores, Jenifer Street Market and Fromagination. She recently made her first drop-off at the Willy Street Co-op.
"My husband likes it with stronger tasting cheddars," she said. "It's personal preference. With (triple cream cheese) Delice de Bourgogne, it's so good.
"I use it on everything from a salad dressing to cocktails. Probably the way I eat it the most is straight on top of my pizza. It's the perfect combination of sweet and spicy, with the saltiness."
Jambois is processing about 500 lbs. of honey a month. She'd like to add more flavors, like a ginger and vanilla bean honey ("it's really good in your tea, and delicious on vanilla ice cream") and a bourbon honey.
She'd also like to find a distributor and take her business more regional. But she's still smitten with FEED. Everyone's been helpful, she said, answering questions about bottling and getting into stores.
"Everything is all set up," Jambois said. "I didn't have to buy the equipment or pay utilities. They have storage there, so that's awesome.
"It would be so much harder for small people to start a food business without that available."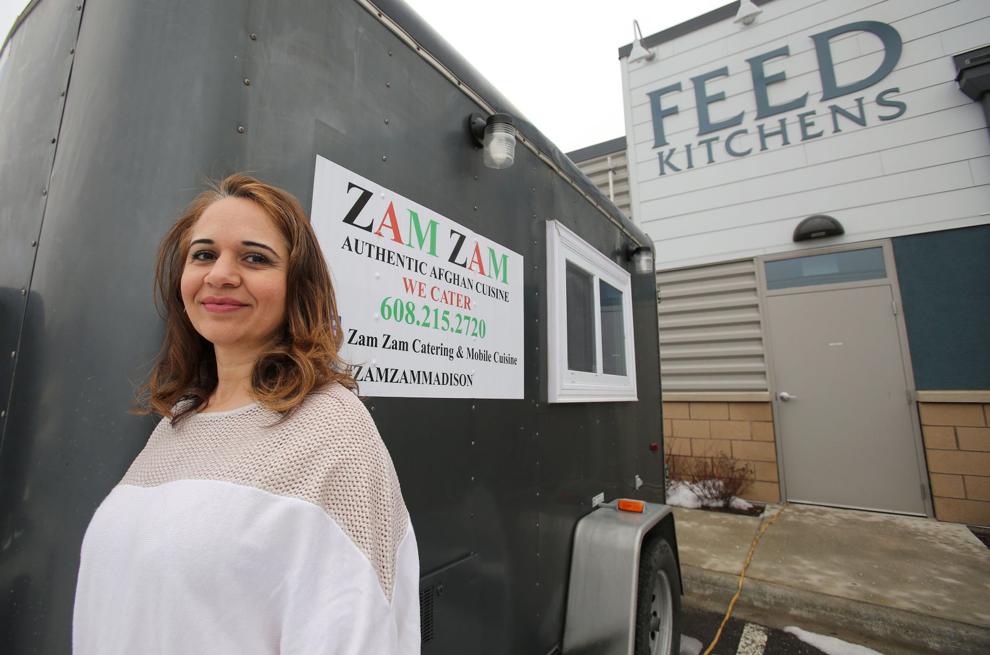 The most popular thing at Nazima Huemmer's 4-month-old food cart sounds like Afghani comfort food.
Boulani are savory turnovers. Huemmer, a native of Afghanistan who has lived in the U.S. for more than 30 years, makes the boulani dough from scratch, rolling it out "flat and round like a pizza."
Then she layers on leeks or potatoes, seasons them with sea salt, ground pepper and cumin, folds over the dough and bakes them. She brushes the boulani with olive oil when they come out of the oven.
Of the two fillings, leeks are more authentic, Huemmer said. But in practice, at the cart, "when you say potato flatbread, (diners) feel comfortable. That's what they want to try."
Huemmer signed up for space at FEED Kitchens in September and started vending on the University of Wisconsin-Madison campus as Zam Zam Authentic Afghani Cuisine in November. She's taking a break because of the cold weather.
"I'm trying to get the feel for it," Huemmer said. "My food is similar to Indian food and Arabic food. It has a little bit of spice to it, but it's mild, not so much curry."
Everything at Zam Zam comes with rice. She makes a traditional Afghani naan, or flatbread, curried chicken, meatballs and ground beef kebabs. For vegetarians she makes an eggplant dish and a cauliflower stew with turmeric, fresh ginger and cumin.
"The other food carts I meet, they are so nice," Huemmer said. "They try to help you and give you advice. During the (university) break, they were telling me if I still want to work what locations I can go to."
For Huemmer, FEED Kitchens is not only a place that has "everything I could use or need." It's also a place to go for advice. Thony "Mango Man" Clarke of Café Costa Rica makes his sauces at FEED.
"He has helped me so much," Huemmer said. "You're so unused to this and you're still learning, making mistakes. People will try to help you to fix it, give you good ways to go. They're very helpful — not just Adam, but everybody there."
As the weather warms up, Huemmer may add some fresh salads onto her menu. She'd also like to get her boulani in grocery stores, something Haen is helping her with.
"It's a good way to let the Madison people know what Afghan food tastes like," Huemmer said. "Nowadays with the war and people going to Afghanistan, a lot of people know about it. This is a good way to let people know how the food tastes."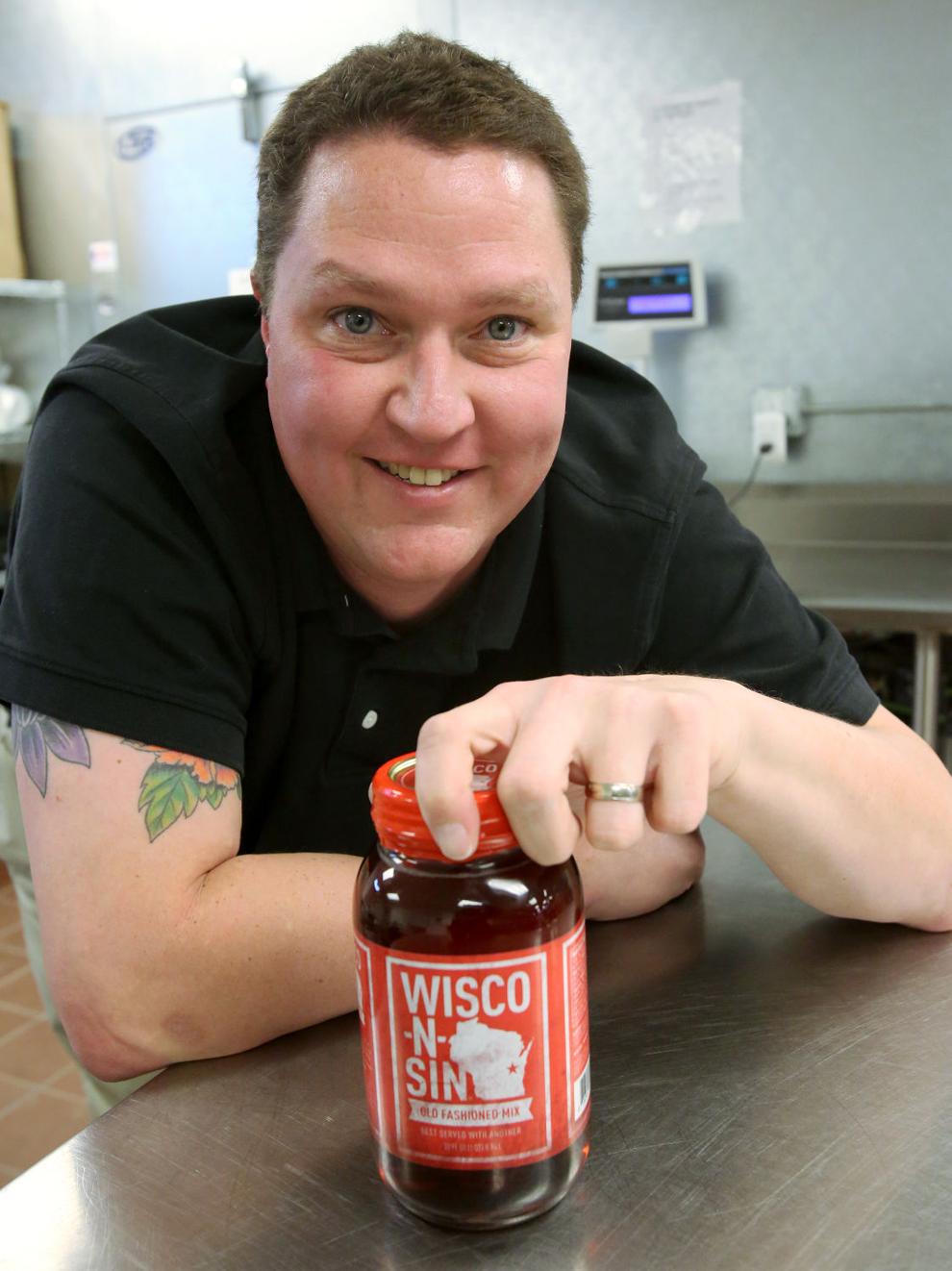 The Old Fashioned, as interpreted by the locals, is inarguably the state cocktail of Wisconsin. Muddled with an orange and a maraschino cherry under a healthy slug of brandy, soda and a couple dashes of bitters, it's a drink bartenders love to hate.
"I bartended through college," said Kenny Meyer, a native of Neenah whose parents own Henkel's Town Pump in Rhinelander. "A busy dinner crowd comes in and you get five people that want Old Fashioneds. Good Old Fashioneds, you want to muddle them. It's a pain in the butt to do."
So Meyer started working on a recipe that "combined all the ingredients of a good Old Fashioned" without the booze or the soda.
"I got to a place I thought was good," he said. "We did a taste-testing among friends, had five, six different versions."
Meyer started with fresh ingredients, but when he realized he needed a juicing license, it didn't seem worth it. Now, he's using orange and cherry syrups made by Rio Syrup Co. in Missouri, adding a little cinnamon, vanilla, Forest Floor brand bitters and a preservative, and he's ready to sell.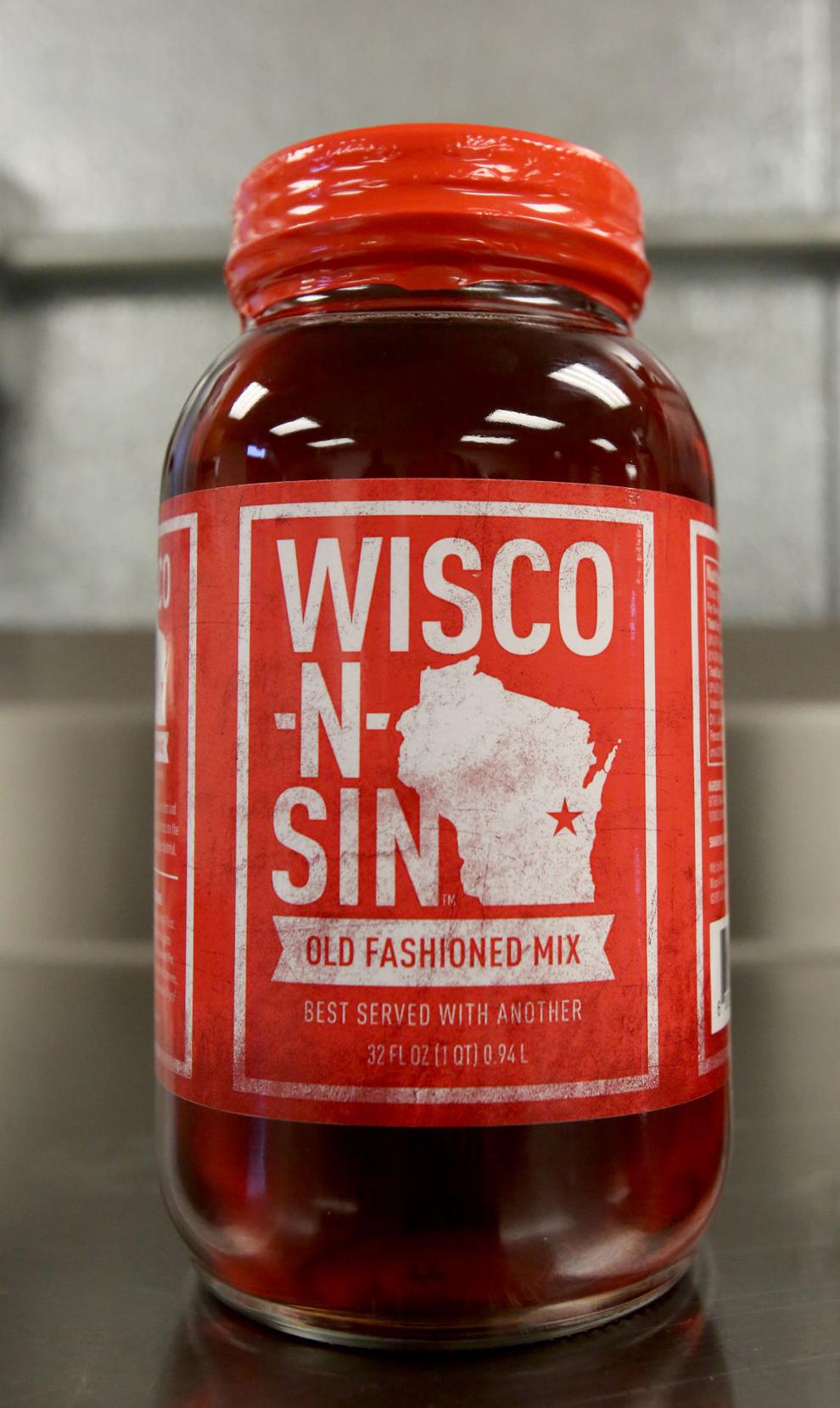 The name of the Old Fashioned mix is, appropriately, "Wisco-N-Sin." Co-owner and graphic designer Ryan Wienandt lives in Neenah.
"We got to a point, OK, we're going to make this, what do we need to do?" said Meyer, who works and lives in DeForest. "We need to get licensed to go retail and to sell."
Meyer found a company in south Madison that he could hire to make the products for him, but it didn't make sense financially. When he happened upon FEED Kitchens, it "sounded perfect."
"It was exactly what I was looking for," Meyer said. "What a great resource for people like me ... that have the same idea of having their own product go to retail. It was a perfect idea."
At press time, Meyer was still waiting for his licensing to go through to start using FEED Kitchens. He hopes to be working on his mix by March.
"We've talked to a few local taverns, and they're like, 'Yeah, we'll sell your product,'" Meyer said. "I don't know if we're going to push for all the main grocery stores, but a few liquor stores, possibly Woodman's."
Meyer is cautious about his product's growth, at least at the start. He's grateful that FEED makes it easy, but he also has a day job.
"I don't want it to overtake my life right away," he said. "I work full time and have two kids."
Still, Wisco-N-Sin is ready to launch, and Meyer is excited.
We'll see the product on shelves "as soon as we are licensed and ready," he said. "I've been around talking to people. They're waiting for me to get that license."