Quivey's Grove, the restaurant housed in two historic buildings in Fitchburg, celebrates its 40th anniversary next year.
This week, owners Deirdre Garton and Craig Kuenning are putting it up for sale.
"Craig and I are both 70 and above, that's basically it," said Garton, an attorney whose late husband, Joseph W. Garton, founded Quivey's Grove in 1980. "We're ready to retire, call it a day."
Garton focuses "more on the big questions" than day-to-day operations at Quivey's. She insisted the restaurant has been and remains profitable, despite years of ongoing construction on Verona Road.
"We'll be looking for buyers who want to continue doing what we've done, because it has been successful," she said. "We're working to put ourselves in a good position that even if this (the sale) does not come to happen in six months or a year, there's no worries, the place is going to operate.
"It'll continue to be Quivey's Grove."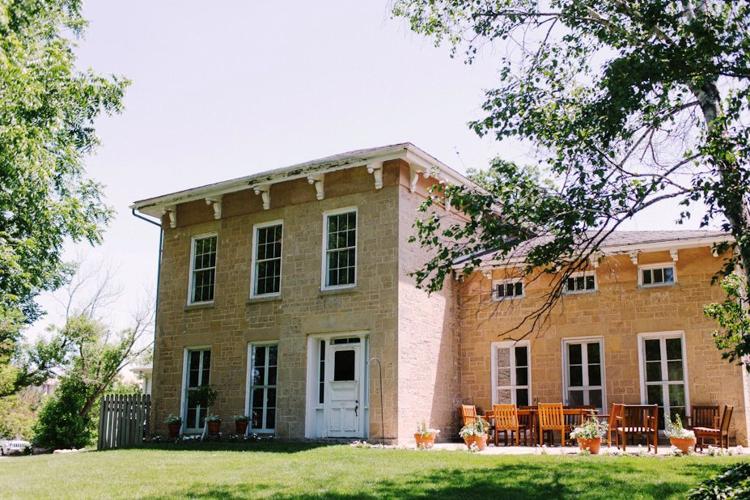 Kuenning has been a part of the restaurant since it opened and a co-owner with the Gartons since 1986. He's worked on both sides of the house, sometimes putting in 50 hours in the kitchen as the head chef in addition to administrative work.
Garton and Kuenning will post the restaurant, including the buildings, property and business name, for sale. As of Monday, Quivey's owners were still working with a broker to finalize an asking price. The Dane County assessor puts the value of the restaurant(s) and adjacent parking lot at about $1 million.
They're trying to cast a wide net, perhaps find a buyer who wants to move to Madison from elsewhere.
"We're interested in finding someone who wants to continue and maybe grow the concept," Garton said. To her, that means "the focus on Wisconsin and heritage foods, the whole notion of hospitality and warmth."
The buildings at 6261 Nesbitt Road — a fieldstone mansion called the Stone House, popular for date nights and holiday celebrations, and the more casual Stable Grill with its Friday night fish fry — have a special place in Madison diners' hearts.
Joe Garton was an arts supporter known, in part, for singlehandedly saving Ten Chimneys and heading up the Wisconsin Arts Board. The buildings on the John Mann farm were more than 120 years old when Garton renovated them with the help of architect Arlan Kay and engineer James Kuenning, Craig's father.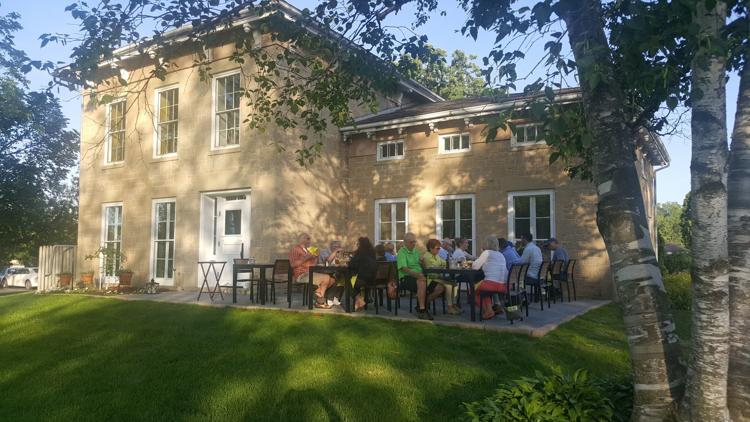 In "Madison Food: A History of Capital Cuisine," JonMichael Rasmus and Nichole Fromm note that the name Quivey's "is a nod to Fitchburg's first inn, William Quivey's nineteenth-century roadhouse."
"The restaurant's five dining rooms are decorated simply with period quilts, lithographs and wall stencils," they wrote. "The Gartons also excavated a tunnel between the restaurant and the stable-turned-taproom to let people go from one to the other without the hassle of gearing up for Wisconsin winter."
Critics took to the restaurant quickly, calling it "tastefully old-fashioned," "unpretentious" and "traditional and heartwarming." Diners returned for muffins and turtle pie. The menu had German, Irish and Eastern European influences, with dishes like beef rouladen (beef rolled around pickles, sausage, bacon and vegetables) and Raclette Cheese Hazen, served with weisswurst.
In the "Quivey's Grove Heritage Cookbook" by Margaret Guthrie (Prairie Oak Press, 1994), Guthrie detailed many dishes named for historic figures. That raclette is named for the founder of Wisconsin's first cheese factory and served in the Stone House (the Cap Times archive indicates it replaced "Vegetables Hazen," a dish with potato lefse).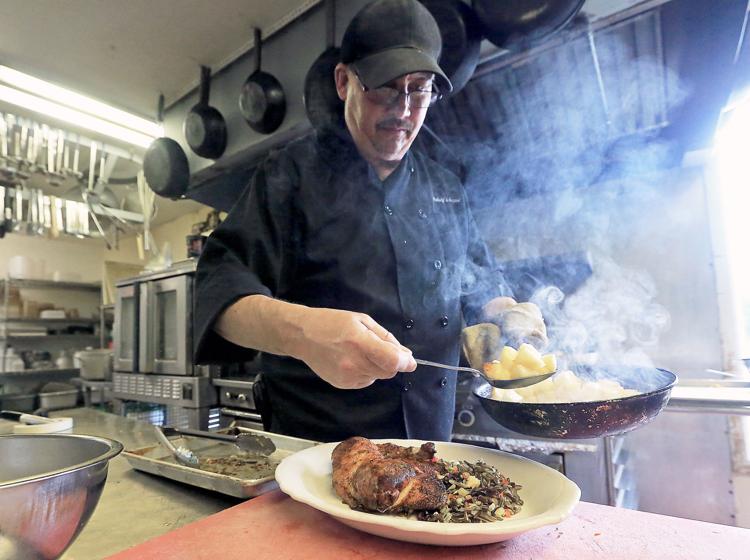 The current Stable Grill menu features Roxbury Ribs, Paoli Beef, Martinsville Mushroom and Cross Plains Chicken.
"Our menus have always been a little heavy, rich in butter and cream," Kuenning said. "That's the way things used to go. We found that it's probably good to lighten some things up, but people come to expect certain things from us. It comes back to heritage."
Executive chef Scott Roe started at Quivey's as a high schooler washing dishes. He's been with the restaurant for some 30 years, about as long as the Duck Wilcox and the Veal Vilas.
"Unlike a lot of other restaurants that are dependent on a celebrity or 'name' chef that sets them apart, we have set ourselves up free of that," Kuenning said. "Quivey's Grove is Quivey's Grove, it's not Deirdre and Craig's restaurant, it's not Chef Scott Roe's restaurant."
Kuenning said one major change between now and when the restaurant opened is the number of ways people have to contact him — not only through the phone, but through OpenTable reservations or Facebook, or by posting a review on Yelp. He used to be able to work the floor. Now he spends most of his time in the office.
Quivey's could sell the buildings and sunset the name, as many restaurateurs do. Quivey's owners are hoping to find someone to carry the torch. But what's the value of a name?
"We've developed the formula, the culture as well as the operations, in a place that has historic Wisconsin roots," Garton said. "We have a really good set of things there that are valuable. Some of that comes down to the name."
Staffing has been challenging for Quivey's just like everywhere else, but Kuenning looks forward to turning some of his tasks over to two new managers, one of whom came on 18 months ago. Another started last summer.
"We sat everyone down prior to a Friday night service and let them know what was going on," Kuenning said of the staff. "They were all sort of anticipating it. We talked about new ideas, new things coming through ... most of them were congratulatory."
For now, little will change. Neither Garton nor Kuenning are in a rush. Still, Kuenning is looking forward to a little more time on his sailboat next summer.
"If in the next six months I can get my hours under 40 I'm going to be a happy camper," he said.