A new jerk restaurant that's not quite a restaurant yet has opened on South Park Street.
Jerk Paradise Paint Bar & Grill, Curtis Johnson and Chantel Baker's new business at 1115 S. Park St., opened Saturday with a catered painting party. Though already a catering company, Jerk Paradise is not quite ready to sell food on site. For now folks can come in for ticketed parties that include a blank canvas and paints at every seat.
"It's a paint bar, a gathering of people with appetizers and a complimentary glass of wine here and there," said Baker. "Painting relieves stress. It's joyful! And they'll be able to sample the oxtail, the jerk chicken, the rasta pasta, as well as some of the sweets."
Johnson is the culinary mind behind Jerk Paradise, which has been doing catered events at Badger Rock Neighborhood Center as well as pop-ups and parties.
"Where I grew up, one of the restaurants behind my house was a Jamaican restaurant," said Johnson, who moved to Madison three years ago. "He was the first one to give me a job. From there I learned the recipes, how to grill."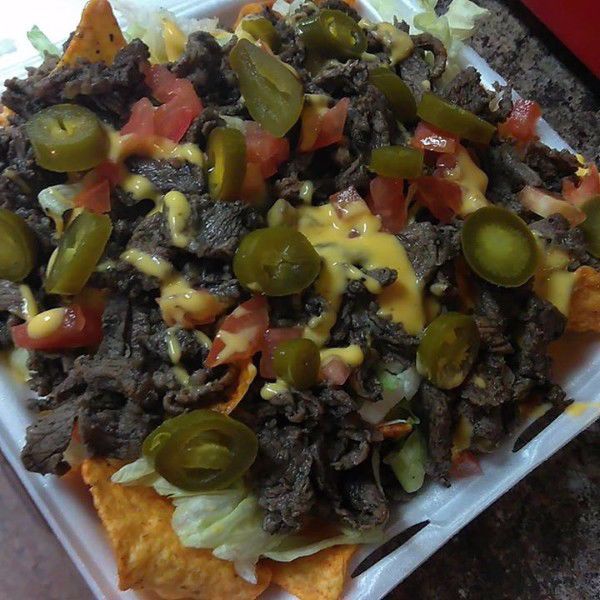 Johnson combines jerk spices ("a secret," he said with a laugh) with most anything that looks promising. Jerk Paradise's Instagram feed highlights jerk steak nachos, a jerk turkey hoagie, even jerk corned beef. There are tacos and jerk-stuffed eggrolls, as well as creamy alfredo-topped pasta with carrots, broccoli and jerk shrimp.
"Some people like it spicy and they can just add my jerk sauce to it," said Johnson, who grills outside year-round. "My jerk chicken tips — everybody I have served them to thinks it's pork. They're so good they melt off in your mouth."
Jerk Paradise focuses on proteins, serving lamb chops and oxtail, curry chicken and catfish. For dessert, Johnson makes bright pink strawberry crunchcake with a cheesecake center and peach cobbler in portable mason jars.
Baker is the party planner behind the paint bar. Jerk Paradise Paint Bar will be able to do "all types of parties," Baker said, from family events to ladies' nights. The point is to paint, "to mingle and socialize."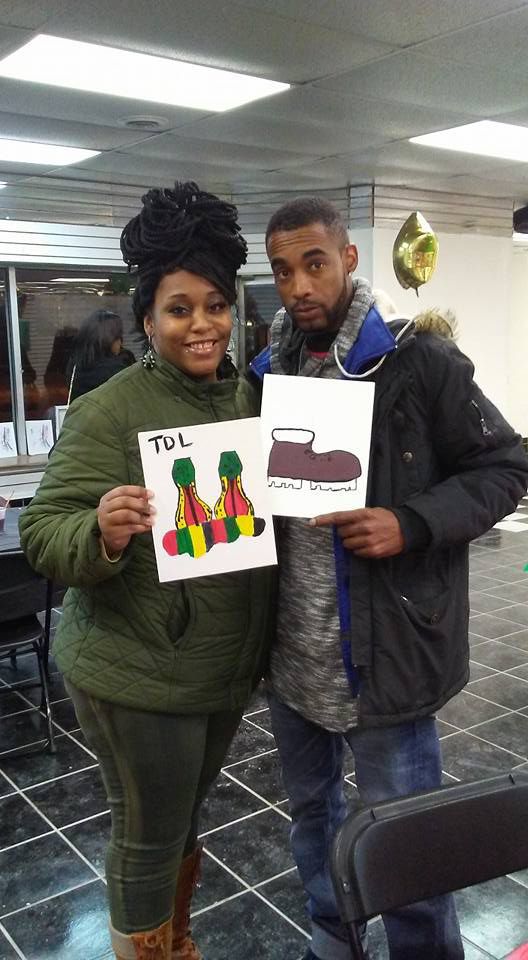 The point is to "freestyle" with the paints, she said, but a Facebook promo for the business promises "We'll help you create your own masterpiece! We provide the supplies and instruction (and you bring the wine/bottle)."
This isn't the only entrepreneurial venture for the couple. Last summer, Baker founded a kids' party business called Happy Feet & Bouncy Houses Entertainment. One of the upcoming parties at Jerk Paradise will feature painting with Minnie and Mickey Mouse.
"It's a dream come true," Baker said of the new space. "I like to have a full plate. At one point in time I couldn't have handled anything — it was tough for me in my family. So I found a way to start a business."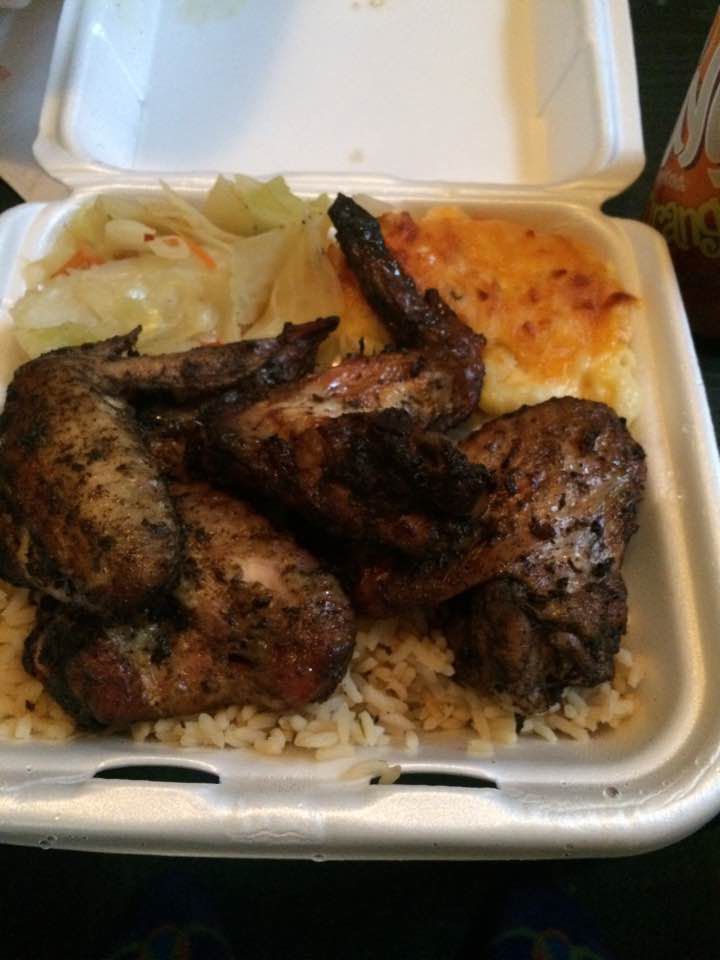 Baker and Johnson are engaged and have five children between the ages of 7 years and 12 months. Johnson said the older children are already excited for the paint bar, asking "when do we start?"
"We're going to aim it for the kids and adults, everyone," Johnson said. "Even seniors can come out, couples. We want dads to bring their kids out and enjoy."
Since mid-November, Johnson and Baker have been running a GoFundMe campaign to crowdsource startup funds. Johnson hopes to have food for sale on Park Street by February.   
Meanwhile, Jerk Paradise's next painting party is '80s themed, set for Saturday, Jan. 20 from 6-9 p.m. It's a $25 BYOB event, with food, paints, an apron and a take-home canvas provided. Follow @jerkparadise on Instagram or add them on Facebook to find out more.
"We wanted to bring to Madison something new and different," Baker said. "We wanted to give back."