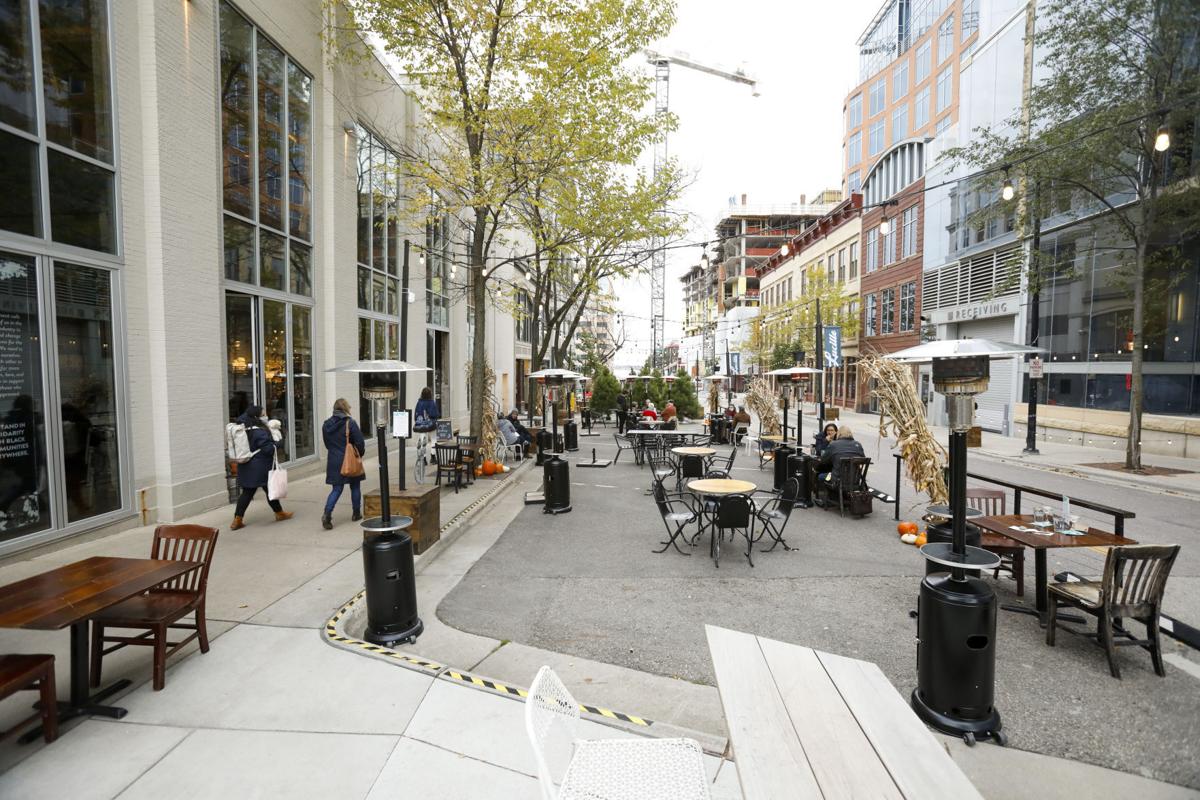 Following allegations of domestic abuse including stalking and disorderly conduct, restaurateur Patrick Sweeney is stepping down from the management of several businesses in the Madison area.
These businesses, including Merchant, Lucille and Brothers Three Bar & Grill, posted statements on social media that say they are "saddened and disappointed by recent reports" related to Sweeney. What "stepping down" means is still unclear.
"We are unwavering in our mission and values as a company," said Joshua Berkson, who runs Rule No. One Hospitality with Sweeney. Berkson said via text that the company "decided that Patrick will step down while we figure this out."
Sweeney has become a prominent figure in recent years connected to the revitalization of the First Settlement district in downtown Madison.
Sweeney and Berkson opened Merchant in December 2010 at 121 S. Pinckney, which quickly became known as a craft cocktail destination and busy nightspot. In 2016 the pair opened Lucille, a pizzeria in the old Isthmus building at 101 King St. They then formed Rule No. One Hospitality and began eyeing bigger projects. (A three-story restaurant and bar at The Corners of Brookfield was announced in 2018 but there is no contract there.)
In 2018, Sweeney and his wife Allysa partnered with industry veteran Matt Stebbins to take over Brothers Three, a tavern on Madison's east side. Last year, Stebbins and Sweeney announced that they would open Good Co. in the former Charlie's on Main location in Oregon.
Patrick and Allysa Sweeney married in 2016 and were featured in the Wisconsin State Journal last year for the birth of their second child on leap day. According to court documents, the couple jointly filed for divorce on March 5 of this year, but withdrew the petition on April 9. The alleged stalking occurred April 10.
On April 16, Patrick Sweeney was charged with one count of felony stalking and two counts of disorderly conduct. Stories published over the weekend described abusive text messages, aggressive behavior and derogatory names. Police found a GPS tracker on Allysa's car.
"Some of the initial reporting on the case conveyed impressions that were inaccurate and corrected at the bond hearing by the victim herself," said Sweeney's attorney, Chris Van Wagner. "The victim specifically told the court that she did not view Patrick as a danger to his children. She viewed his biggest problem as having to address his drinking and addictions.
"To the extent anybody read about this case and got the impression that there was a dangerous man stalking patrons or people in town, that's not alleged and it's not true," Van Wagner added.
Sweeney, released on a $500 signature bond, put out his own statements on social media. "I take full responsibility and vow to be better" he wrote, insisting that "news reports … have greatly harmed my family, my co-workers and my business."
Those businesses have been doing damage control, though negative response appears to be relatively muted. At Brothers Three and Good Company, a statement said the families there "wish for the wellbeing and safety of all affected." Stebbins declined to comment further.
The Cook it Forward statement was identical to those on the Lucille and Merchant Instagram accounts. All had comments closed.
Via text, Berkson said his "sincere hope is that we can as a business support Patrick in his ongoing struggles with anxiety and addiction while he and his entire family heal privately."
He reiterated that Sweeney is stepping down but would not clarify what that means, whether Sweeney will temporarily move away from active management of Rule No. One Hospitality or leave the company.
"Patrick and his wife are doing their best to work through some difficult marital issues in a way that will least harm their own children and those around them," Van Wagner said. "As Patrick has stated publicly, he has redoubled his efforts to address his addiction and emotional health struggles.
"It is Patrick's intent to bring this case to as speedy a resolution as can be accomplished fairly to all."
Share your opinion on this topic by sending a letter to the editor to tctvoice@madison.com. Include your full name, hometown and phone number. Your name and town will be published. The phone number is for verification purposes only. Please keep your letter to 250 words or less.