The first day Brix Cider planned to open its doors, the rest of Wisconsin was closing them.
Brix, located in downtown Mount Horeb, had allowed one day before crowds of people wearing pointy red hats descended for the annual Scandihoovian Festival on Jan. 31.
Instead, temperatures dipped to minus 25 degrees. Schools, including the University of Wisconsin-Madison, canceled classes. Weather services issued dire warnings. Metro buses offered free rides.
It was not an auspicious week to launch a business.
"It was a total double whammy!" said Marie Raboin, who founded Brix Cider's tasting room and cafe with her husband, Matt. "We canceled our opening and opened the next day, which was still, I don't know, negative 20? It has been totally terrible."
Service-driven businesses like restaurants, cafes and specialty shops take a financial hit every time weather keeps people inside. Veteran restaurateurs can plan for the winter doldrums, while servers see their gratuities drop along with the temperatures. Madison Magazine's Restaurant Week runs in mid-January for a reason.
These past few weeks, though, have been something else. A polar vortex led to freezing rain, ice-slicked streets and sidewalks. Then came the snow — WISC meteorologist Dave Caulfield reported Wednesday that Madison has received 30 inches of snow in 30 dayss.
"Mother Nature has attempted to fit all of winter into one month across southern Wisconsin," Caulfield joked in his story. Madison's seen 40.7 inches of snow so far. Typical area snowfall is 51 inches total.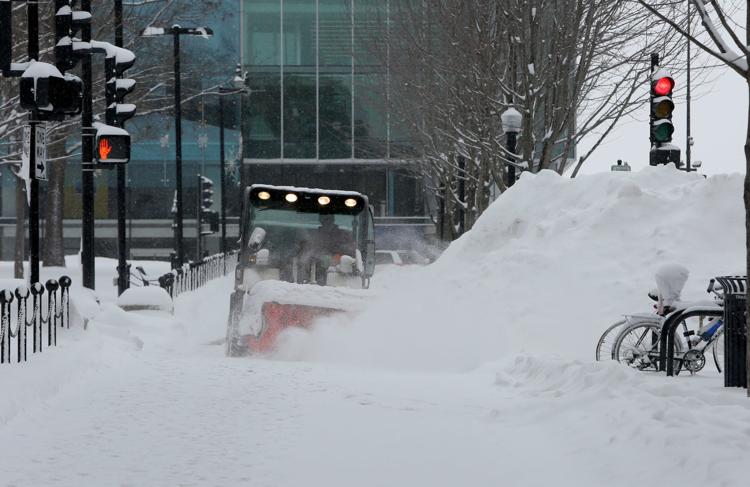 "Anytime you have a disruption in service, it's tough on the business," said Kristine Hillmer, president and CEO of the Wisconsin Restaurant Association. "Most restaurants will continue to stay open but if they see a drop off in patrons, they might send people home early. If a lot of people aren't able to make it in, they might do a limited menu.
"They'll think of strategies of how to minimize the loss."  
Anna Thomas Bates, co-owner of Landmark Creamery in Paoli, put out a call on Facebook to establish a "Post Polar Vortex Small Business Weekend." That post got shared some 100 times by food businesses from Milwaukee and Chicago to Minneapolis.
"It's a slow time anyway, so anything that makes it slower makes it more difficult," Thomas Bates said. "This time of year is unpredictable. We don't need additional obstacles and weather events."
Landmark relies on wholesale business to keep cash flow going. It's been "crickets" in the shop, Thomas Bates said, since bad weather ahead of both the Super Bowl and Valentine's Day cut down on cheese platters and gifts.
 "We hope everyone will rally and get back out there and spend dollars they would have spent had the weather been a typical chilly Wisconsin winter day," Thomas Bates said. Usually, "that doesn't happen.
"There seems to be a pre-storm lull, then the actual weather event, and then people still don't come out for a couple more days even if the weather is fine."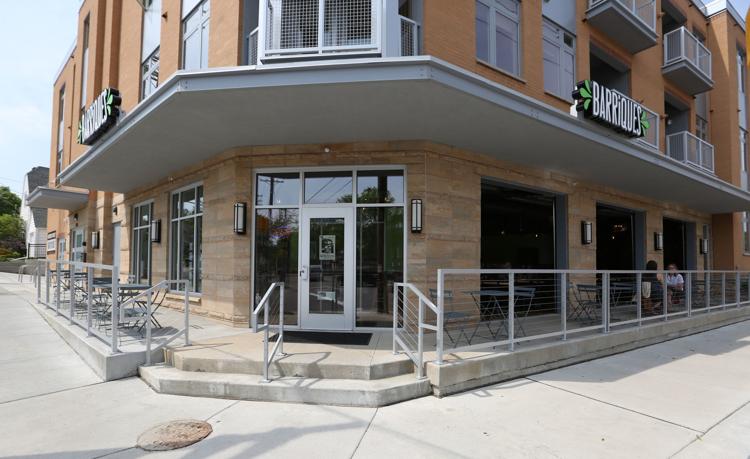 Matt Weygandt, co-owner of eight Barriques cafes, called this "a hangover effect," when people are still recovering from what they couldn't get done while the vortex was vortexing. Weygandt estimated that recent weather has cost Barriques "easily $50,000, $100,000 in sales."
"You don't make that back," Weygandt said. "It's not like tomorrow someone's going to come in and get two coffees."
Beyond the monetary loss, Weygandt felt "incredibly guilty" about the decision to close on Jan. 30 for a full day, for the first time he could remember. They closed to protect employees who'd be coming in very early in the morning. It likely would have been a terrible day for business anyway.
Weygandt still felt like he failed the people who count on Barriques to be open, who wouldn't even think to check before heading out in the cold.
"I honestly don't think we're ever going to close again," Weygandt said. "I was very uncomfortable after making the decision that we made the wrong call.
"This is Wisconsin, we have weather like this on occasion. The show must go on. People in general are tough and they do what they need to do."
Dozens of restaurants and bars closed during the polar vortex, citing employee safety concerns. Corinna Korpela, a bartender at Sardine for the past four years, said the restaurant closed on Tuesday and Wednesday but cost her just one shift. She's worried global warming will make such closures more common.
"You're prepared for it to be slower already, but it does hurt on top of it being the slow time of the year to have a shift go away," Korpela said. "There's nothing we can do about it. In the industry we don't have protections. It's definitely a no-wage day."
Graze booked a big party for a professional happy hour mixer, some 60 people set to come in Jan. 30. They rescheduled, but many who made reservations for L'Etoile and Estrellon just said, "hopefully we'll come another time."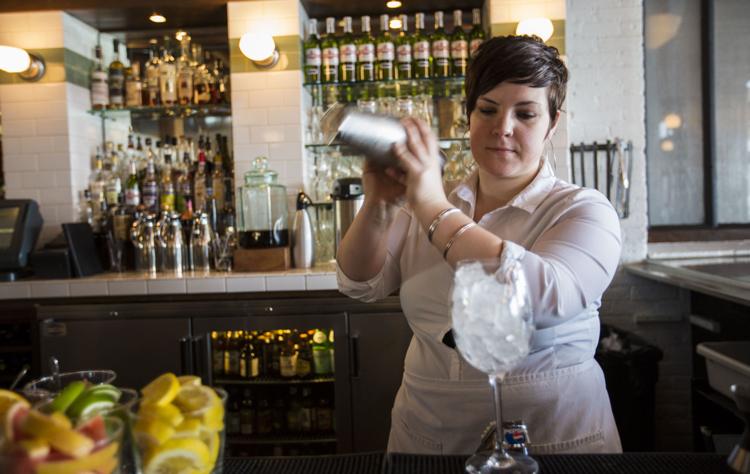 "It's rough when you have servers that rely on gratuity," said Deja Food Group chef/owner Tory Miller, who estimated the restaurants lost $20,000. "People just aren't going out, so the business isn't there as much. With the snow and extreme cold, people aren't going outside."
Miller's pan-Asian restaurant Sujeo took another financial hit when weather attacked the water pipes. Sujeo had two pipes burst on two different days, sending water under the walls and shorting out a recently replaced electrical panel on a noodle boiler.
One of those times, a Saturday, Miller went into the Sujeo dining room and noticed it was unusually brisk. Extreme cold had blown out the pilot light on the furnace.
"We're always like, 'Oh yeah, winter in Wisconsin,'" Miller said. "It's not new to us. But it does seem like an extra kick in the face this year."
Downtown Muramoto remains closed after water from the ceiling leaked into its dining room. Gates & Brovi closed for several days with flooding issues and has reopened.
At Hilldale Shopping Center, bartaco delayed its planned opening, citing the polar temps. Then a water main burst near Motherhood Maternity on Jan. 30 and closed several shops. Crescendo Espresso Bar and Music Café finally returned to full water pressure on Feb. 6.
Hillmer at the restaurant association recommends that restaurants have a plan in place for any kind of event, whether it's weather, plumbing or another accident. She didn't feel this was outside the norm for Wisconsin winter, and called the recent weather "harder on the psyche than anything."
"Planning ahead of time is critical," Hillmer said. "It's important to communicate to staff what expectations are. If you have less staff coming in because they can't get there, what are you going to do? If you're down in customers what are you going to do, call people ahead and tell them not to come in?
"Some restaurateurs may have folks on call," she said. "If schools are canceled and you have a lot of parents with no options for childcare, are there options to call in other staff?"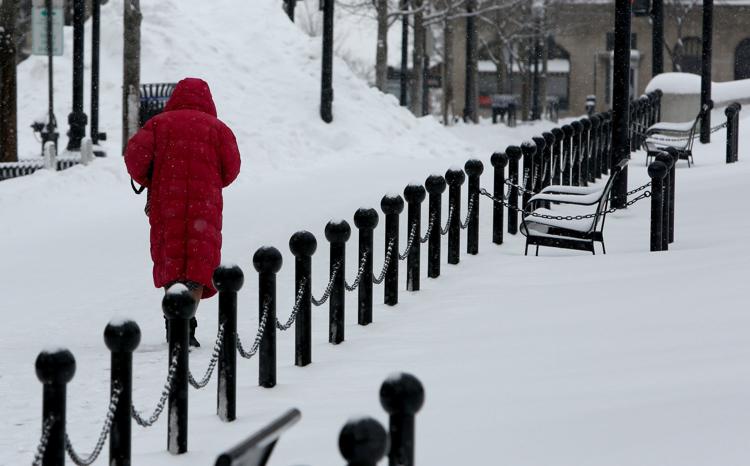 Staffing challenges, a persistent issue at any time of year in Madison, were part of why Brian Park was OK with a few weather-related days off. Park opened Mr. Kimchi Modern Korean at 225 King St. three weeks ago.
"Opening a restaurant, issues always pop up," said Park, who has a 23-year history running both sushi and Korean restaurants in the Midwest. "A lot of employees couldn't find parking because of the snow on the street. They'd show up late or not show up to work."
Still, Park said, "we were not that much panicked. We were shorthanded anyway."
Other restaurants have weathered the weather better than they expected. Jordan Bright, general manager at Cento, said the Food Fight-owned Italian restaurant near Overture Center had 72 more reservations (112 covers) cancel during the same three-week period in 2018 than it did this year. 
Bright thought Cento might have been an anomaly until he looked at other Food Fight restaurants that take reservations (Johnny Delmonico's, Fresco, Eldorado Grill and Avenue Club all do). 
"The trend seems to hold," Bright wrote in an email. "My best guess is that despite the extreme winter weather, people are generally still interested in getting out of the house but they want the guarantee of a warm, cozy seat when they arrive. The reservation essentially guarantees that the trip will be worth the trek.
"It's always humbling in -55 degree wind chills to watch someone bundled up in layers of winter clothes walk through your door just to enjoy a meal."  
Raboin, over at Brix Cider, isn't taking any chances. She's added music, cajoling her neighbors on Facebook and slowly starting to feel more sanguine about opening a tasting room during a deep chill.
"A couple of good weekends have helped me breathe easier," Raboin said. "The only number that matters is the number of people that walk in the door. That's the only number that matters."