Furloughed from her job and stuck at home last March, Calli Burkart suddenly had a lot of time to perfect her frosting skills.
With encouragement from friends, Burkart launched Cookies by Calli in late spring 2020. She bought a projector and turned out color-saturated cookies in a variety of shapes — popsicles and coffee cups, pretzels and beer steins, engagement rings and baby onesies.
Burkart bakes and sells out of her apartment in Madison, which became legal in 2017 for flour-based baked goods like bread and cookies. The newly formed Wisconsin Cottage Food Association recently filed a lawsuit to expand that, asking DATCP to include fudge, candies, roasted coffee beans and granola, among other things.
Cookies by Calli's royally iced cut-outs are part of what looks like a cookie boom. Amped by Instagram, growing by word of mouth and finding their way into markets, cookie businesses are hot.
"Millions of Americans are skipping the baking aisle and opting for fresh baked cookies from a 'cookie artist' or 'cookie lady,'" Katie Lockhart wrote in a Rachael Ray magazine piece last September.
There are even new brick and mortar spots, like Yummee on University Avenue and two new locations of the growing franchise Crumbl.
If you still need cookies for Valentine's Day or just need something sweet to make it through the single digit temps, check out one of these bakers.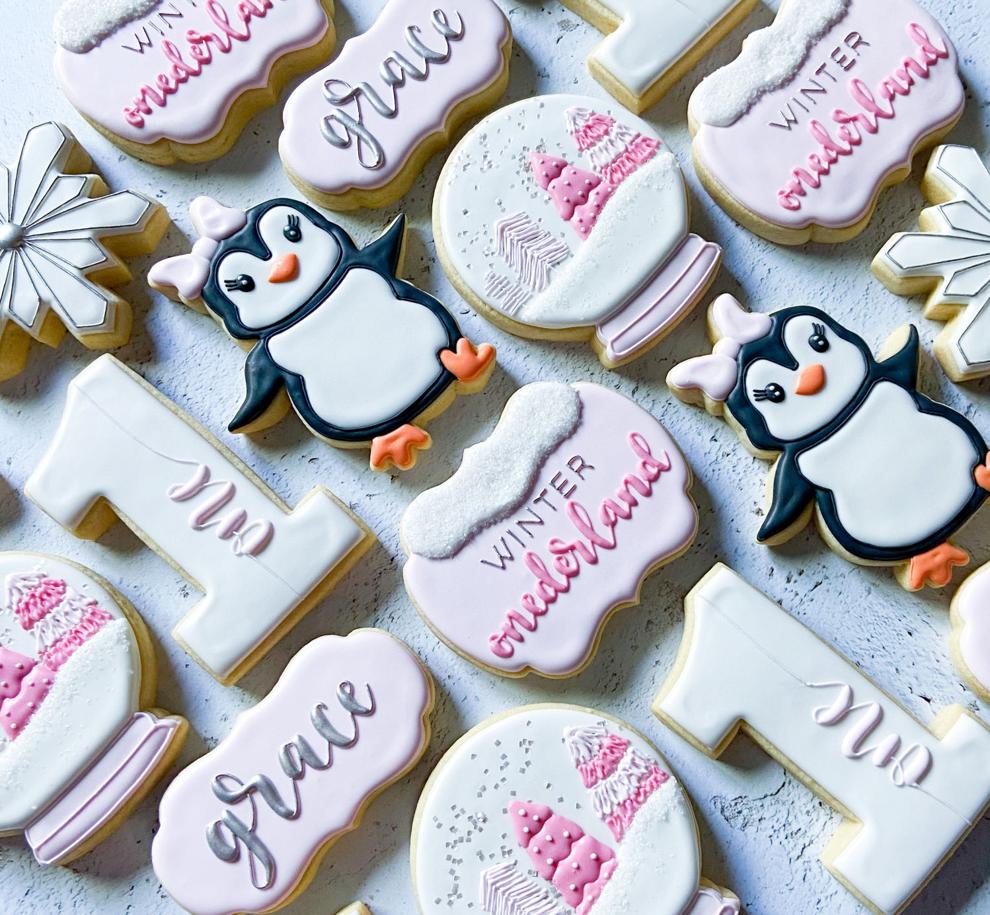 Calli Burkart makes custom sugar cookies from a recipe she's been using for years for Christmas cut-outs. They're "a little crispy around the edges, but still soft in the middle," she said, and the royal icing hardens but it's "not super crunchy."
"A lot of people are doing virtual, drive-by baby showers," Burkart said. "They'll still get cookies for that, individually packaged or boxed. That's a lot of fun."
Custom cookie sets begin at $48/dozen. Mini custom cookie sets begin at $30/dozen. Currently she does only pre-orders, and is booking for March and April. See more of her work at instagram.com/cookiesbycalli.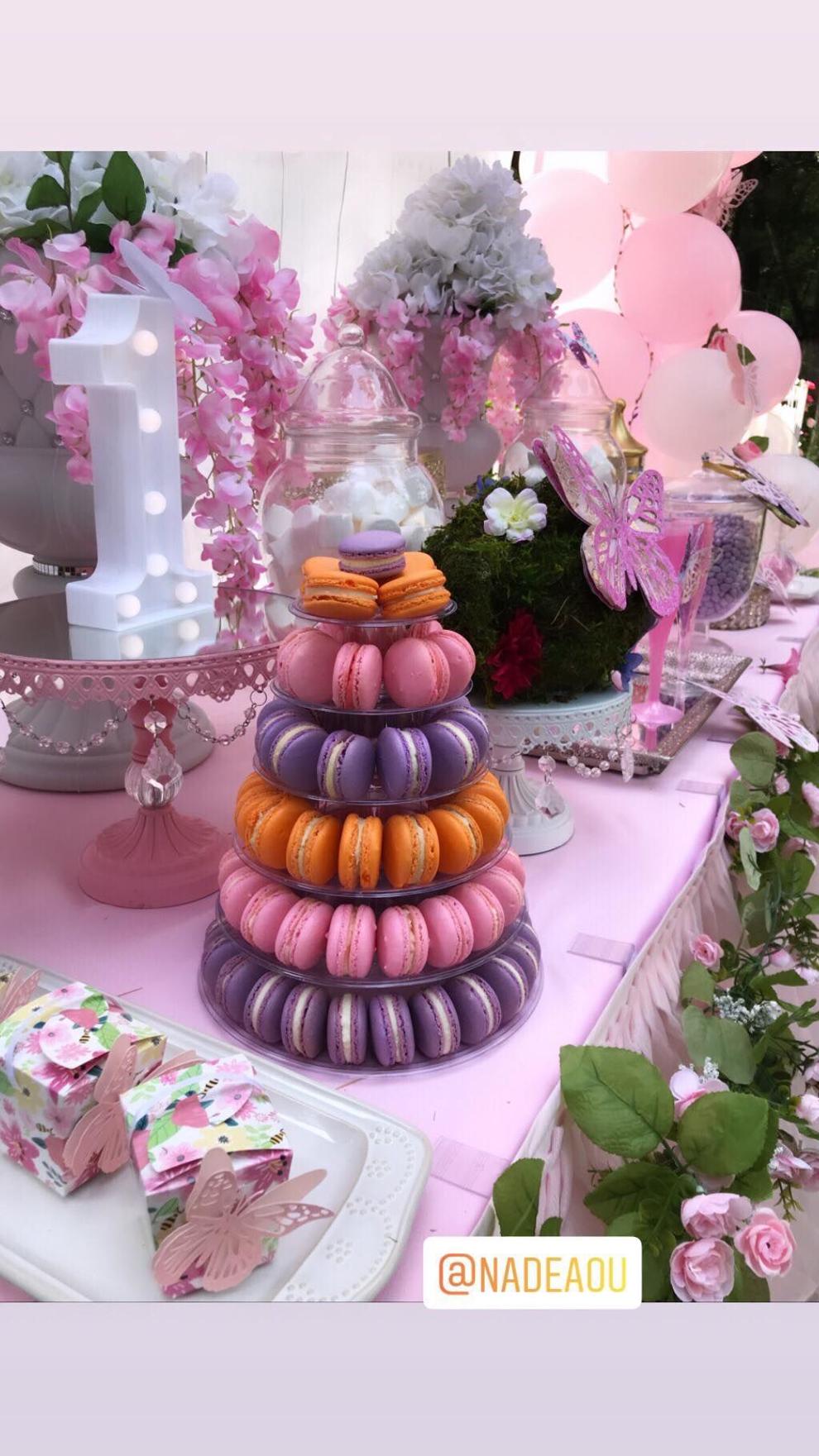 Sun Prairie baker Simona Fabian taught herself to make macarons in a brilliant array of colors, flavors like peppermint chocolate, funfetti, strawberry and vanilla, orange cream and coconut cake dusted with sprinkles and coconut.
"It takes a lot of practice," Fabian said. "It's not an easy cookie to bake."
The flavors are in the filling, and both the dough and filling freeze well so Fabian can bake a little every day. She frequently does custom orders, matching colors and flavors to specific requests. Her Instagram lineup of perfectly shaped, boldly-colored cookies is flawless (though she still has batches crack now and then).
Baking relaxes her, Fabian said. It satisfies her to make something "homemade, and super delicious."
"You can't compare store macarons with homemade ones," she said. "They're not even close."
Find Macarons Boutique by Sim at farmers' markets in Sun Prairie, Verona, Waunakee and the Wisconsin Dells. Get pricing and place orders by private message on Facebook or Instagram.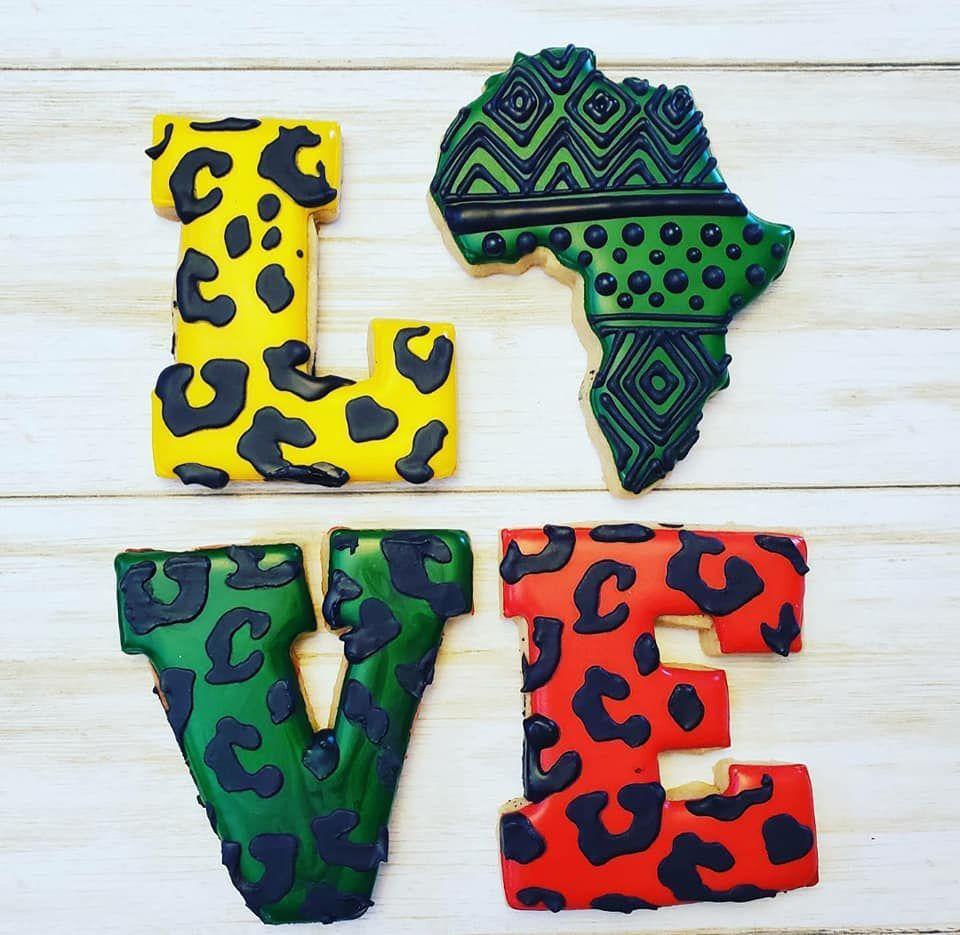 Sylvia Jones gets the whole family in on her picture-perfect cut-out cookies and colorful cakes.
Jones named her home bakery for her daughter, Ella, now 10, who researches recipes and adjusts them to perfection. Xavier, 13, helps with sculpting and does "elaborate details and airbrushing," Jones said. Jackson, 4, is "the taste tester. He's our hype man," Jones said.
Jones was winning art contests long before she entered the Just Bakery training program six years ago.
"Getting into cakes and cookies was a way for me to get back into my safe space," Jones said. "In my childhood it was always, when I was hands on and involved in art, it was drowning out what was going on around me."
Miss Ella's sells a "soft bite cookie" with soft icing. Jones takes inspiration via her kiddos from TikTok, where they keep up on the sweetest trends. She's found success with cookie decorating kits, which have proven popular for gift bags at drive-up birthday celebrations. Her cakes are beloved too, particularly a pink lemonade cake with a smooth raspberry filling.
"I'm studying wedding cakes," Jones said, "and what I would like to eventually do is pass off the sweets and treats to my sisters … for me to transition into wedding cakes. I love celebration cakes and want to put more of my art skill into it."
Miss Ella's closed sales more than two weeks ago for Valentine's Day cookies, and will use the rest of February to make Black History Month cookies (among other orders). Follow what's new on Miss Ella's Facebook.
Whoopies Cookies and Sweets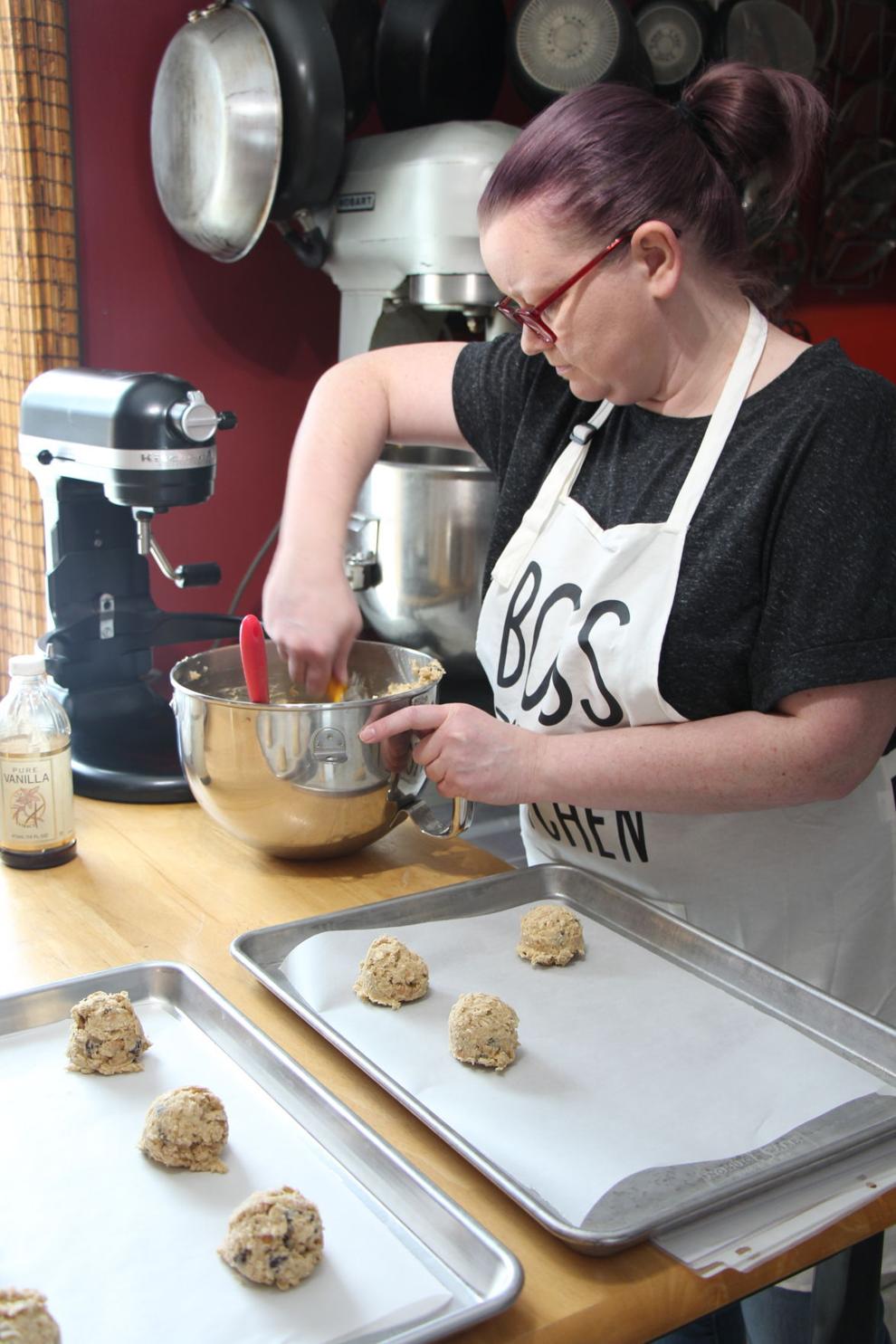 Red velvet is arguably the most popular flavor of whoopee pies at Whoopies Cookies and Sweets. It's also one of baker Jamie McNally's favorites, along with chocolate filled with vanilla buttercream and a peanut butter/ chocolate pie.
2020 was McNally's first full year of business. She sold whoopee pies at farmers' markets in Mt. Horeb and Greenway Station in Middleton, as well as some outdoor craft fairs. Lately she's transitioned to online pop-up sales.  
"Whoopee pies are not common around here," McNally said. "My plan is to eventually move to a commercial kitchen. Right now since I'm just starting up, and with COVID slowing things down, I'm trying to get enough business to make that feasible."
Valentine's Day specials include a heart-shaped red velvet (of course) with cream cheese frosting, Boston cream, carrot cake, chocolate raspberry and chocolate with vanilla filling. Order two-packs ($7-$10) via whoopies-cookies-and-sweets.square.site.
4101 University Ave., Madison, and 2808 Prairie Lakes Drive, Sun Prairie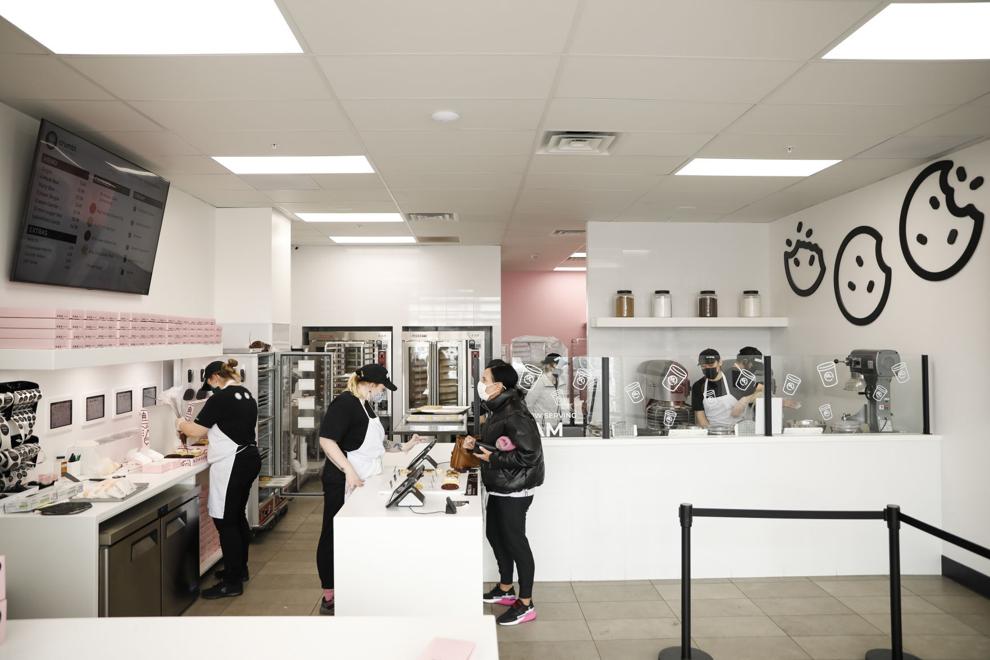 Former pilot Wes Henrie landed on a new business idea while living in Salt Lake City. It was there the new Madison resident encountered Crumbl Cookies, a rapidly expanding franchise with more than 150 locations.
"I'm a health conscious person, but Crumbl was my guilty pleasure," Henrie said. "I loved the rotating menu, the big, warm, interesting cookies. Every week they came out with new flavors. I fell in love with the concept."
Henrie and his fiancé, Court Hanks, now run two Crumbls, both open within the past month. They have plans for two more in Delafield and Oak Creek respectively, and Henrie is eyeing locations in Appleton and Green Bay for 2022.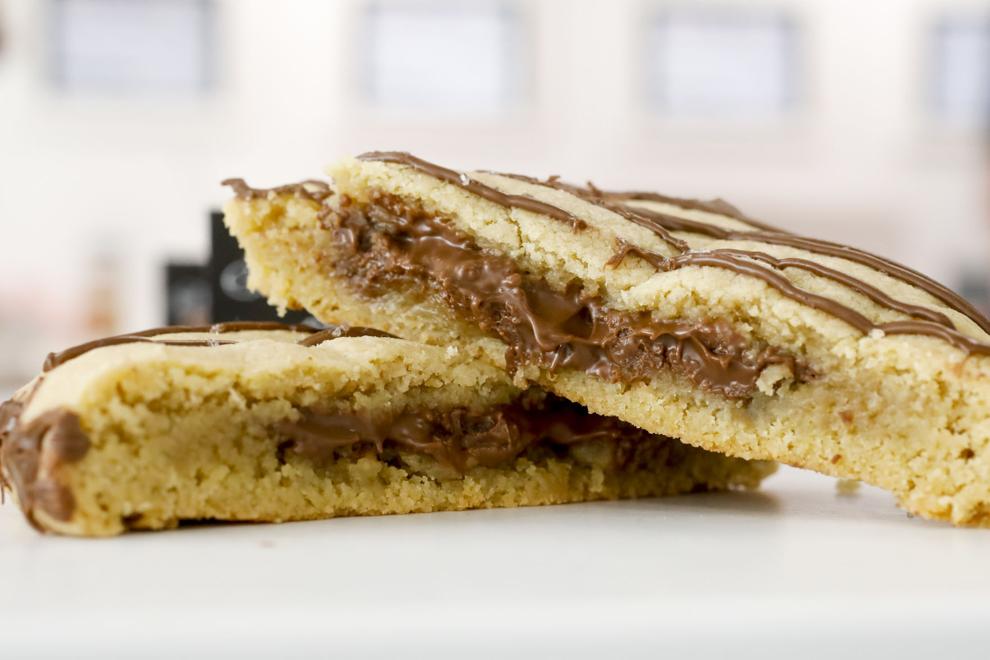 Crumbl's cookies are big enough for two, Henrie said. There are warm flavors, recently birthday cake with cream cheese frosting, red velvet white chip, Nutella sea salt, "dirt cake" (Oreo) and milk chocolate chip. There are chilled flavors too, like a sugar cookie with sweet almond frosting and dark chocolate with strawberry cheesecake filling.
"Some are more dense, some are more cakey," Henrie said. "But it's going to be the most filling and satisfying cookie you've ever had. They're so large, we serve cookie cutters to break them into four."
Valentine's Day marks the busiest weekend of the year for Crumbl. Their bakers are working nearly all night, and Henrie estimates they'll sell between 10,000 and 12,000 cookies. Saturday, Feb. 13 is an in-store day only, with no curbside or delivery. (Crumbl has an ordering app on both iPhone and Android.)
"Even on free cookie day, the line was 20 minutes," Henrie said. "We're baking cookies as fast as possible."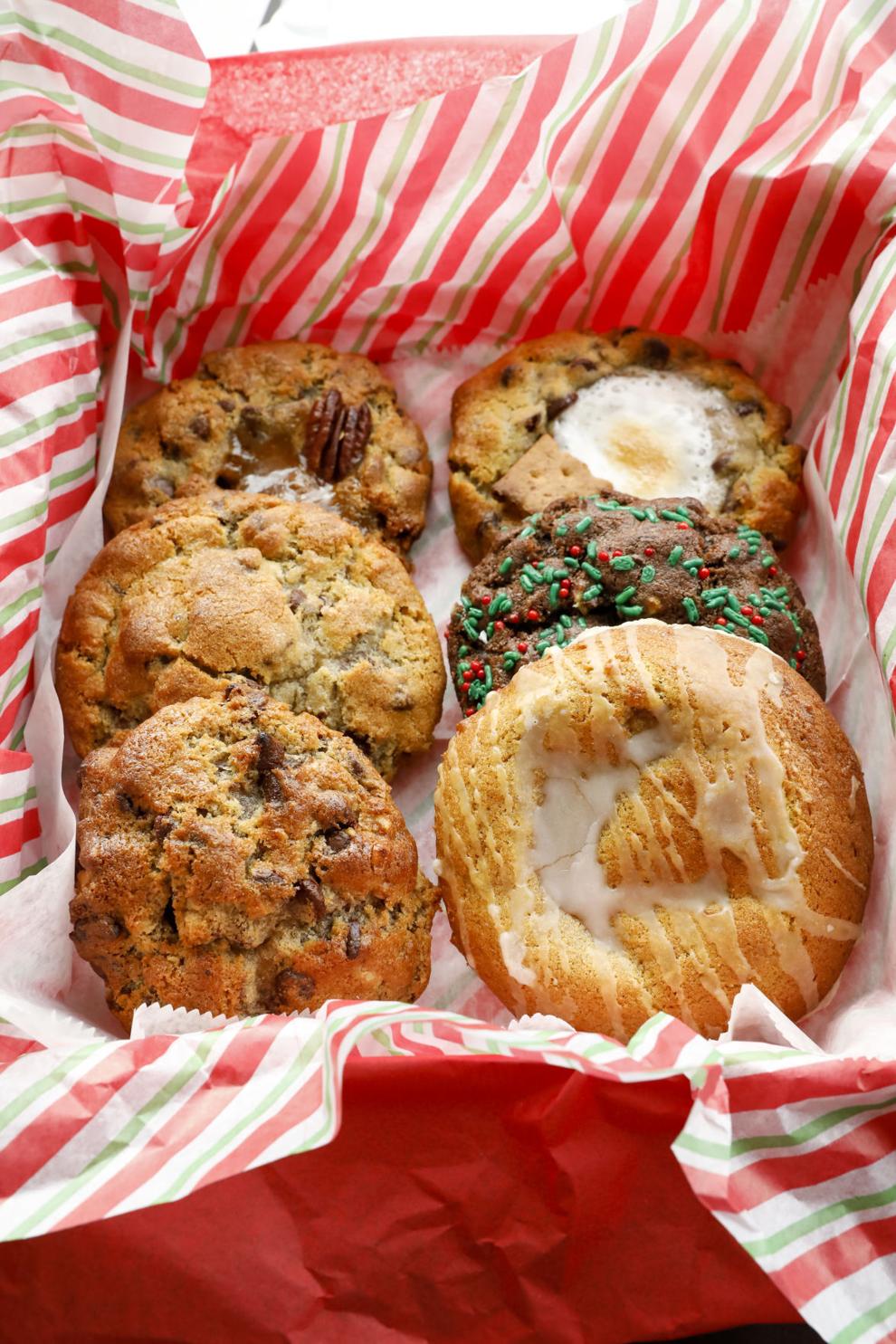 Yeng Yang's soft-centered "ooey gooey" cookies started as a farmers' market stand and expanded into a retail location mid-pandemic last summer. As he told Cap Times reporter Natalie Yahr last December, Yummee's chocolate chip cookies weigh around six ounces each, and "when people bite into it, they go crazy about it."
Yummee is selling Valentine's Day variety packs for $27 for eight (huge) cookies and $38 for a dozen. Flavors include "love-fetti," red velvet, and of course, chocolate chip, with or without walnuts. Yummee ships cookies nationwide via 2-3 day priority mail.