Imagine a casual café where the menu has no prices, the cashier is a volunteer and the bread, cheese and produce in the kitchen were recently diverted from a grocery store dumpster.
And the food would not necessarily be free. "Pay what you want" (PWYW) restaurants, like the one Liliana's chef/owner Dave Heide is proposing for Madison, work best when everyone pays their fair share.
"We're going to run it as a nonprofit," said Heide. "When I tell people this, they say 'You're going out of business. Aren't people going to take advantage?'"
For the past 18 months, Heide has been developing a vision of a casual, counter service restaurant that addresses several social challenges at once.
Food waste, access to quality food for low income folks and kitchen training for military veterans are all part of the mission for Little John's, named for Heide's youngest son. It doesn't yet have a confirmed location, though Heide has been eyeing several possible options.
The idea for Little John's came after an event Heide did for Sustain Dane with Salvatore's Tomato Pies chef/owner Patrick DePula.
For a demo about using food waste, the two chefs took "a day's worth of waste" from a Metcalfe's grocery store, which turned out to be 30-plus boxes of bread, produce and other ingredients. (The chefs did not use expired meat.)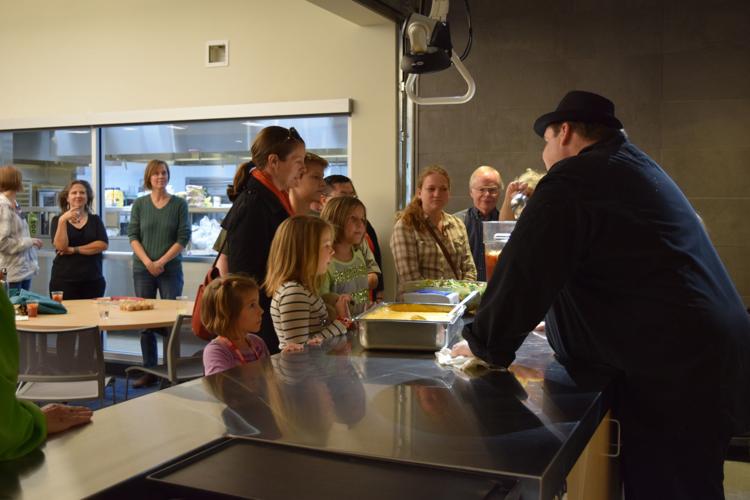 "It was appalling how much food was thrown out," Heide said. "As chefs we see waste, but it's controlled.
"At a restaurant if I got 50 pounds of salmon and for some reason on Friday I move five pounds, you can bet I'll be coming up with a salmon special on Saturday, Sunday and Monday to sell a fresh quality product to my customer.
"Groceries put a sale out and hope people buy it. The amount of consumer waste was incredible to me."
Heide started to think about a restaurant model that could use these ingredients on a regular basis. He researched "pay what you want" restaurants, and the concept for Little John's took shape.
"The restaurant would have a rotating menu that would be completely different every week," said Heide, who runs Liliana's in Fitchburg and Charlie's on Main in Oregon. "We may have a couple signature items that might be around, a grounding item, like at Liliana's it's the jambalaya.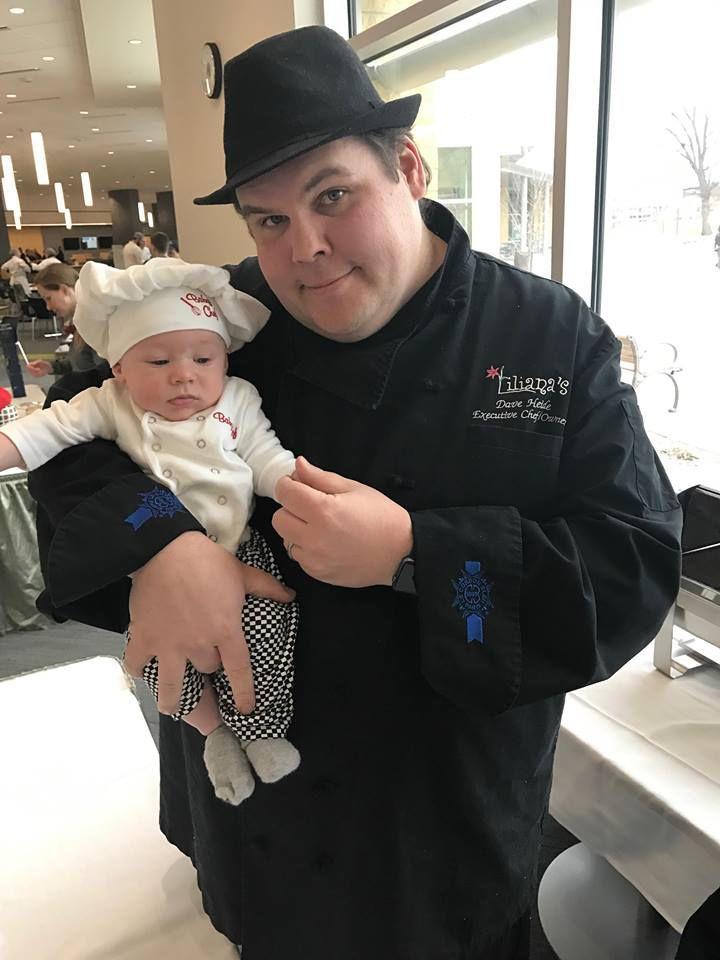 "(But) it would be a 100 percent pay what you can model, no menu prices on anything, just pay what you can."
Little John's is modeled after Panera Cares, a branch of Panera franchise that adopted its first PWYW model at a café in St. Louis in 2010. PWYW restaurants have been tried in cities from Denver to Detroit with varying degrees of success.
Margins are thin, but most people do pay something for their food. The food website Eater summed up studies that indicated "customers consistently paid for their meals, regardless of whether or not they were being observed," and "only one-fifth of a percent of all payments totaled zero dollars."
"Even people who were homeless would find something, helping to sustain the model," Heide said. "People get addicted to feeling good. People would return again and again."
As Heide imagines it, Little John's would serve lunch and early dinner, closing by about 8 p.m. It would serve an ever-changing menu developed by visiting chefs, all using grocery store cast-offs.
This structure, Heide said, would be facilitated by two staffers, one back of house and one in front.
The kitchen manager could train new cooks, perhaps military veterans who are looking to expand their skill set. Once they work a six-month stint at the restaurant, they could be nudged toward Madison College's culinary program.
The front of the house employee would coordinate volunteer groups.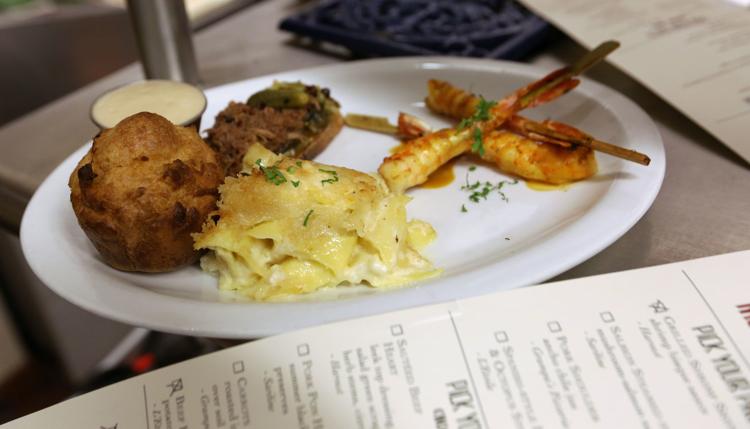 Heide's hope is to use the menu to bring "the farm to table movement to the food waste movement."
"There would always be something along the lines of a sandwich on a panini press, because something I've noticed about food donations is there's a (ton) of bread," Heide said. "Put it on a press with butter and you can't tell it's a day old.
"There's always beans and fresh vegetables, to do something like tacos ... there are a bunch of local taquerias in town that make their own tortillas, so we've been making friends with them."  
Heide has looked into grants, toured real estate and pitched Little John's to potential partners, but Madison's first PWYW restaurant doesn't yet have a confirmed location.
Heide has his eyes on a few different spots, with hopes for expansion and a food truck some years down the line.
The location is important to capture the right mix of income levels. He doesn't want the concept to turn into a food pantry or a charity exercise for wealthier folks who "wouldn't get it."
"We want this to be something that can spread," Heide said. "Not just in Madison, but (something that) could work in a Milwaukee market or a Chicago market ... it has to be in the right location."
The margins for such a project are small and precarious, subject to the same landlord decisions and rising rents that typical restaurants grapple with.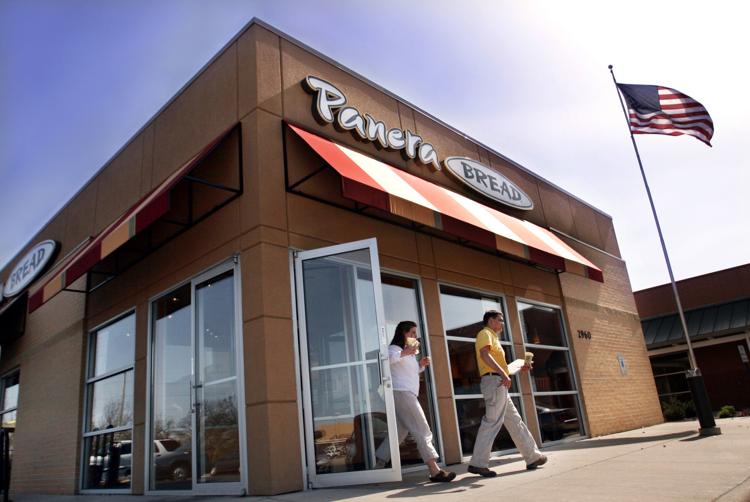 After starting in St. Louis, Panera Cares opened similar cafes in Chicago, Dearborn, Michigan, Portland, Oregon and Boston over the next three years.
In January, the Associated Press announced that the St. Louis location would close, explaining that the building would have needed significant investment and "the economics did not make sense." With the exception of Boston, all the rest have closed as well. 
Another challenge is that people may put different values on the cost of a meal.
As a piece in a nonprofit trade magazine noted, "Theoretically, some customers will pay a posted, or suggested price that generally covers the cost of the meal. Others will pay less or even nothing, while a third group will pay more than the posted price, balancing out any deficit.
"In practice it's more complicated."
City of Madison food policy coordinator George Reistad heard the idea for Little John's and found the idea of taking "a food business approach" to issues of equity compelling.
"It could work," Reistad said. "I think Madison has the ethos and the paradigm to support something like it. There are a lot of folks out there ... presumably who would pay more than the market rate, or the normal cost, to support a social enterprise such as that."
As for a location, downtown would make sense, but rent can be high there.
"You need to be in a spot where you can capture the dividends of altruism," Reistad added, "where people who have enough, or more than enough, can express that in their bill. It would definitely be an interesting experiment."
Heide hopes to announce further progress on Little John's over the next few months. It's a passion project for him, akin to his ongoing volunteer work with REAP Farm to School and Porchlight.
"If you have something and you have the passion and energy for it, try and do it," Heide said. "Otherwise you'll be kicking yourself for the rest of your life."
Little John's, he said, is "a concept people feel good about, and they get to feel good doing it."
"We're trying to make food affordable."