It's a truism in the food world that the most exciting new restaurant in town is the one about to open around the corner from your house.
While openings seem to have slowed since the boom of a few years ago, there's plenty to look forward to in 2020. There's a dance club going into the Plan B space, a wine bar and a tavern coming to King Street, and a new kind of supper club slated for the train station on West Washington Avenue.
Some of these are still pending approvals from the city, and the whims of construction and financing can, and often do, cause delays. Here's what we know for now about some of the food and drink coming to Madison this year.
The former location of the nightclub Prism and its predecessor, Plan B, could be home to dancing once again with a new project called Canopy. A tentative business plan submitted to the city notes that Canopy would be run during the day "as a coffee shop, with the intent to cater to students and their studying." At night it, it would be a nightclub. Projected grand opening is Jan. 18.
Billed as a "wine/cicchetti bar" in the former home of Opus Lounge on King Street, this new project from the owners of Woof's takes inspiration from Italy on the plate and in the glass. Jason Hoke and Dino Maniaci have planned a menu featuring cheese and charcuterie boards, crostini, an eggplant timbale, cannoli and more. The team anticipates a mid- to late-January opening, pending final approvals.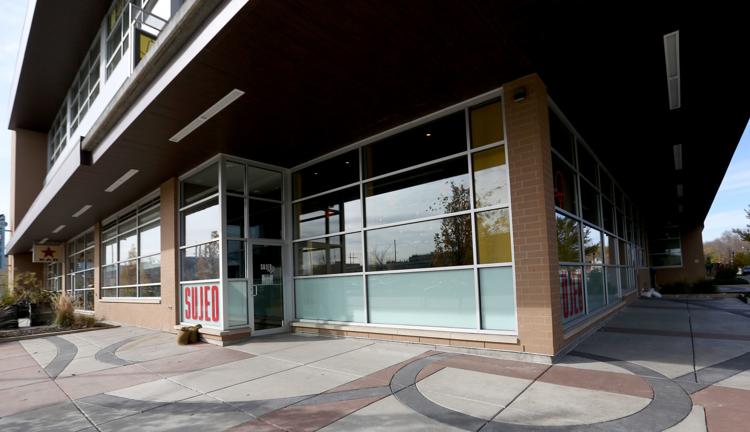 DarkHorse, 10 N. Livingston St.
Patrick DePula expands his pizzeria empire with this new restaurant, helmed by culinary director John Jerabek and chef Jed Spink. That's DarkHorse — one word — in the former Sujeo space in the Galaxy building. Similar to Salvatore's Tomato Pies in Madison and Sun Prairie, the menu will play loosely with culinary influences.
For a sneak peek at the menu, Spink has been experimenting with potential dishes for DarkHorse in Sun Prairie. Recent examples included a Cuban sandwich-inspired dish with ham and pressed pork, and a kofta ravioli with lemon brown butter, hummus and raita.
Art + Sons is doing the "unusual" design, which DePula described dark with pops of color, inspired by the heavy metal aesthetic of "Headbangers Ball" on early MTV. He estimates opening by mid-February.
Longtime L'Etoile chef de cuisine Itaru Nagano made the leap in September 2019 toward his new project, located in the former Jac's Dining and Tap House location at 2611 Monroe St. Nagano has partnered with Andrew Kroeger and Patrick Sierra, both of whom he worked with at L'Etoile. Fairchild is named for Madison's first mayor, and the tables are being made by Kroeger with a Wisconsin artisan.
Nagano has described his planned menu as "approachable" and "familiar." The menu will change quarterly to keep dishes local and seasonally driven, and Nagano plans to put up daily specials, where he can push technique. He doesn't want to pigeonhole the restaurant into a specific cuisine. For lack of a better descriptor, they're calling it "new American." He estimated a Feb. 29 opening date.
Brian Bartels, the Wisconsin-raised spirits author, bartender and managing partner of Happy Cooking Hospitality in New York City (once known as "Little Wisco") has linked up with the owners of the clothing store Context for a new downtown bar.
It will be an open kitchen-style tavern, with burgers, "the best fries in Madison," weekend brunch and "food so good you want to go back the same day." Bartels, who also has a new cocktail book coming out in May, said the team is hoping for an early spring opening.
The Muskellounge and Sporting Club ("the Muskie"), 4102 Monona Drive
East siders have been waiting none too patiently for this new bar to open in the recently renovated Lake Edge Shopping Center. Mint Mark owners Chad Vogel (Robin Room) and chef Sean Pharr announced their plans in July 2019. Vogel and Pharr have northern Wisconsin roots, and their bar will capture that "up north" vibe with games, a lounge and large communal tables. Opening is currently set for the end of April.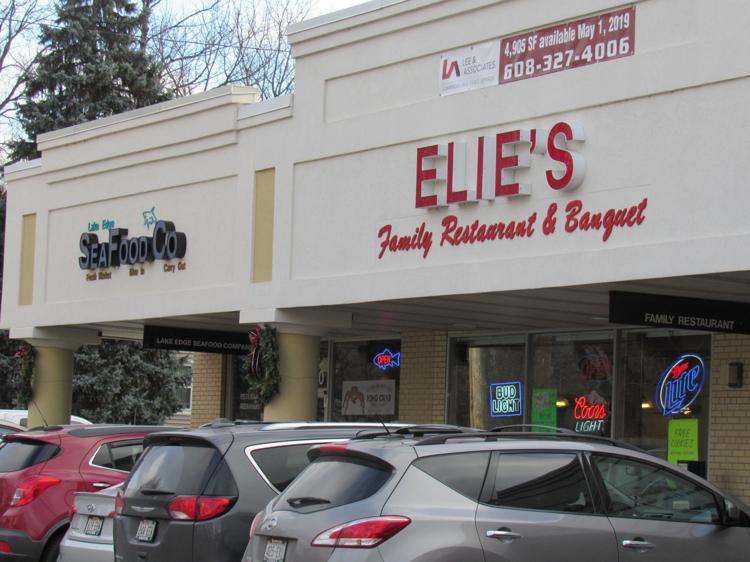 Luchador Tequila and Taco Bar, 558 State St.
The former location of Roast Public House on State Street is fixing to be a new taco and tequila bar. Owner Brano Kruger has worked at Danny's Pub on Gorham, Red Rock Saloon and Milwaukee's Trinity Three Irish Pubs. He's planning a Mexican American "crossover style bar and taco joint" that combines Mexican and Madison influences. "Think Bucky Badger with a Luchador wrestling mask," he wrote in a city application, or the capitol painted in bright colors. Kruger said more is coming together over the next two weeks, but currently opening is slated for May 1.
Joe Papach and Shaina Robbins Papach have spent the last year working on an ambitious new project in the old train station on West Washington Avenue. The Harvey House would be a new kind of supper club, with Wisconsin hospitality and cuisine informed by the Papachs' background at fine dining stalwarts like The French Laundry, Gramercy Tavern and Chez Panisse. The menu plans to focus on local ingredients and "celebrate classic American cooking with refined and creative takes on familiar dishes," Shaina said. Opening is planned for late spring. 
These restaurants recently opened:
In December, Tokyo Sushi opened in the converted house at 1133 Williamson St., previously home to Taqueria 3 Amigos. Doc's Smokehouse opened in the former Granite City Brewhouse location in West Towne Mall on Dec. 16.
Conrad's Grill, an East Lansing, Michigan-based mini-chain, has opened at 563 State St., formerly Glaze Teriyaki. Its specialty is "tater tot wraps," made in a dozen variations, like the "J.F.K." (tater tots, grilled chicken, jalapeños and banana peppers, mozzarella, mushrooms, pineapple and honey mustard) and the "Crazy Dave" (tater tots, scrambled eggs, ham, American cheese and hot sauce).