Just in time for holiday shopping, a new artisan food store has opened in the Madison East Shopping Center on East Washington Avenue. 
The vendors at Christine's Kitchens, 2817 East Washington Ave., include Slide Food cart, Origins Bread, Chef K. Clark Pickles and Preserves, The Looking Glass Bakery, Ugly Apple Cafe, LushLife vegan bakery and Cassoulet, a maker of frozen meals.
They've all gone together on a new retail space in the front of a shared commercial prep kitchen. They've brought in other locally made food items too, like hummus from Banzo, SuperCharge! microgreens and salsa made by nearby mentoring program Off the Block. 
Current open hours are Thursdays from 4-7 p.m., Fridays from noon to 7 p.m. and Saturdays from 10 a.m. to 4 p.m.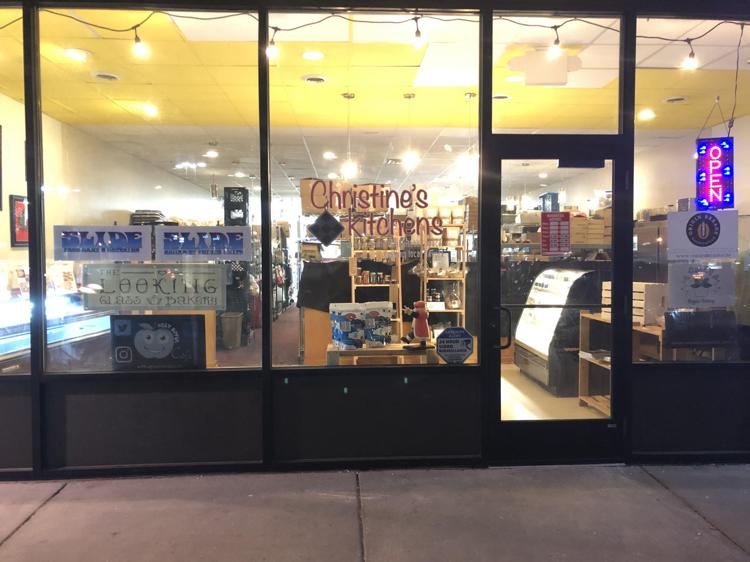 The "Christine" in the name is Christine Ameigh, whose Slide food cart is perhaps best known for its hand-cut potato chips. She also plans to sell specialty items like meatballs, chocolate chip potato chips and occasionally, soup. 
Ameigh said the idea for a shared retail space came after a car smashed into the front of the building in September and they had to renovate anyway.
"It's a little tiny store in the front. You can see most of what's going on in the back," Ameigh said. Retail "seemed like the right next step. We all make stuff that's delicious, and we all buy each other's stuff."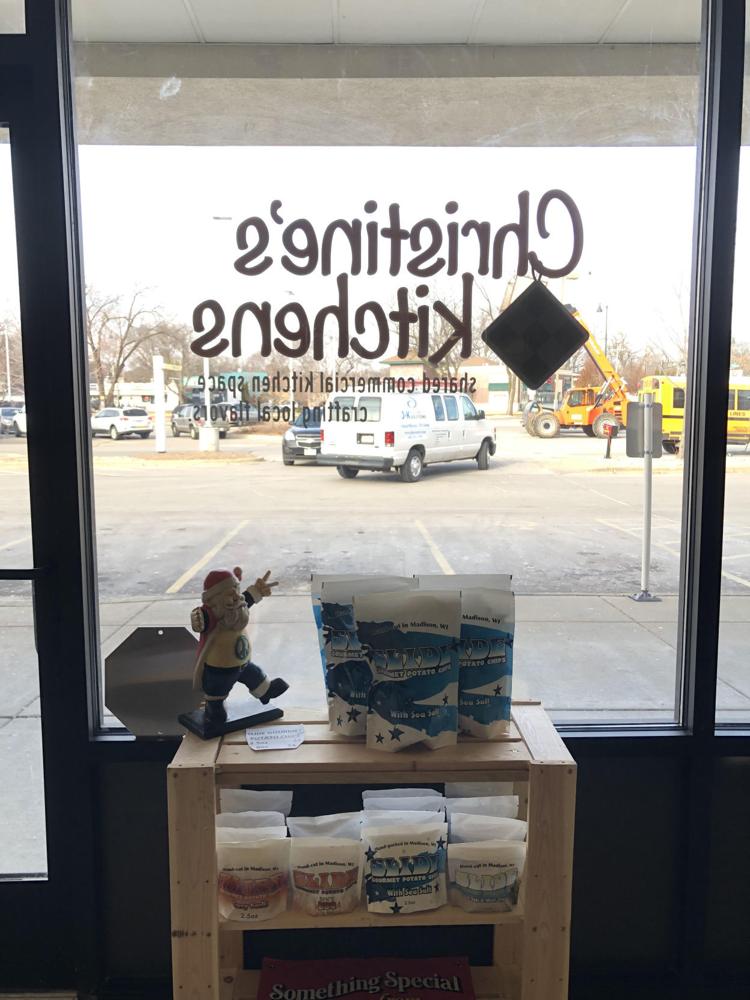 It also felt like a way to address a mini-food desert on the east side and provide an alternative to fast food. Ameigh hopes that the store will be busy enough to boost sales for all of the vendors. 
"If I can almost double my current business right now I might be breaking even, which is my goal for the winter," Ameigh said. 
Word is getting out slowly about the new space, and Ameigh hopes Off the Block will help spread the word. Teens from the program may come in to do tastings of their salsa with handmade Slide tortilla chips starting in the new year.
"We've had kids popping their heads in here from the neighborhood," Ameigh said.
Next Saturday, Christine's Kitchens is hosting its second annual holiday open house. The 2017 debut saw some 200 people come through to sample products and build their own gift boxes. This year, Stephanie Waggett of Lookingglass Bakery is hosting a "decorate your own ugly sweater cookie" workshop.