Jeanne Carpenter has been a cheese expert for nearly two decades. She's ready to be an expert in something else.
On Friday, Carpenter is taking ownership of Firefly Coffeehouse at 114 N. Main St. in Oregon. She had taught cheese classes there for years when she learned the owner was looking to sell.
Carpenter is hoping for a smooth transition, so seamless that "when someone walks in, they should not even know there's new ownership."
"I am extremely blessed to have a staff of 12 baristas, six full time and six part time," said Carpenter. "They keep the ship running. I just need to keep the doors open."
An Isthmus story announced recently that Carpenter and her husband Uriah would buy the shop from Erika Weidler, who has owned the cafe for 12 years.
Carpenter plans to change the name to Firefly Coffeehouse and Artisan Cheese. By April she hopes to have a cheese case installed for cut and wrapped small batch cheeses.
"I've always loved coffee," said Carpenter. "This gives me the opportunity to become an expert in another food, but also to incorporate cheese into the adventure."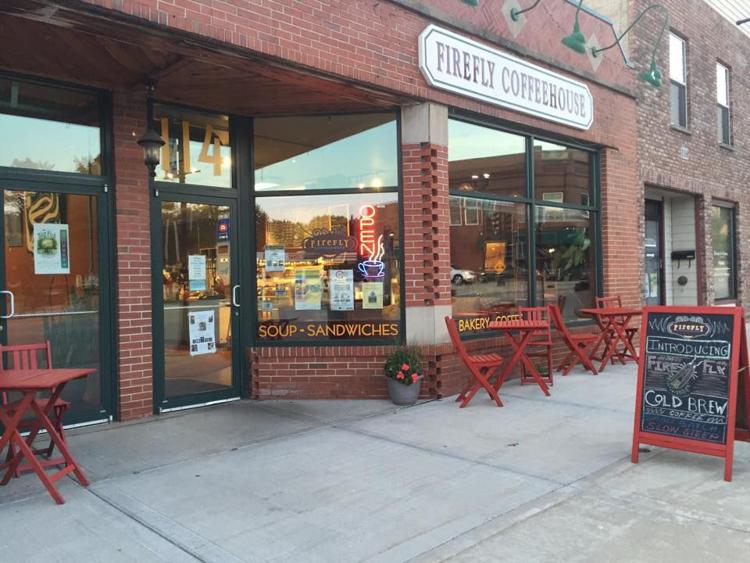 Carpenter will drop her job as a cheesemonger at Metcalfe's Market in favor of running the coffee shop. That's about all she'll drop, though. She plans to continue to run Wisconsin Cheese Originals, which she founded in 2009, and teach classes about cheese.
Two such classes coming up at Firefly in December include "The Art of Fermentation," a "cheese geek" class about beer and cheese pairings on Dec. 5, and the "Ultimate Cheddar Cheese Flight" on Dec. 10.
Carpenter founded the Cheesetopia festival that rotates among Chicago, Minneapolis and Milwaukee, which will host the event on April 8, 2018. Her podcast, Cheese Underground, will return in the spring when the weather makes dairy farm visits more enjoyable.
Even this fall's Cheese Camp in Madison, designed to be a one-off event in November, may return in a few years.
Firefly works with two roasters, Kickapoo Coffee in Viroqua and Milwaukee-based Anodyne Coffee Roasting Co. Uriah Carpenter, who will keep his day job as a software engineer, loves nitro cold brew and wants to offer that from Anodyne as well.
On Friday from 2 p.m. to 4 p.m., Firefly will host a ribbon cutting and offer samples of coffee and, of course, cheese. Producers include Hooks, Roth and Sartori Cheese, plus Uplands' Pleasant Ridge Reserve and Deppeler's Baby Swiss.
"Honestly, I've been working in the artisan cheese business for almost 20 years," Carpenter said. "I have learned so much there, but I'm ready for a new challenge.
"Firefly is an icon of downtown Oregon. The biggest thing we can do is not screw it up."