Now that the world is turning back toward a more familiar version of itself, we are gravitating back to the normal things. For many Wisconsinites, normal comes with a choice of salad, a side of potatoes and a brandy old fashioned, sweet, sour or press (with olives). 
I have been around supper clubs nearly my entire life. The Del-Bar (formerly Jimmy's Del-Bar, opened in 1943) was my parents' favorite. There, I learned posture, how to keep my napkin on my lap, and how to stop fidgeting. My first job was busboy at Ishnala Supper Club in Lake Delton, often cited as being the number one supper club destination in the state. 
Much later, when I opened my restaurant Fedora in New York, I wanted to capture the impression of a Wisconsin supper club. It's refreshing to sit inside a restaurant where a family of five snacks on apps sits next to a retired couple who knows the employees' names, next to another couple on an up north vacation. Wisconsinities romanticize the supper club experience because we feel like something special is going to happen. 
What makes a supper club a supper club? Most involve bread and butter and/or cheese and crackers to start, a meat and/or seafood-leaning menu, and Wisconsin old fashioneds. Supper clubs are family-owned and operated. They are frequented by locals. Many of these places have been around for decades, and the ambience often reflects something unique about where they are.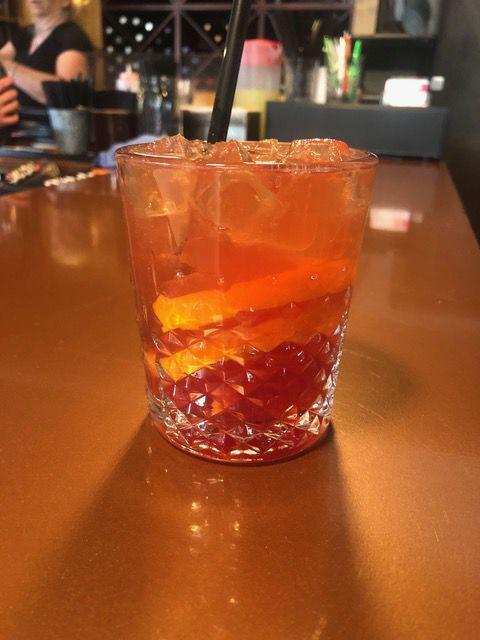 Though I grew up in southern Wisconsin I had never spent much time in northern Wisconsin, and had always heard of the charm of their supper clubs. I am opening a supper club later this year in Maple Bluff called Cranberry Club with my two business partners, Sam Parker and Ryan Huber. An early July trip from Madison to Minocqua was a great opportunity to take some inspiration from some of the pioneers.
We went looking for cocktail culture, but the first thing that struck me was potatoes — specifically, the panko-encrusted, cheese-filled potatoes at Pinewood Supper Club in Mosinee. 
Pinewood, around since 1974, overlooks Half Moon Lake. Decked out with Packers memorabilia, the club is famous for its herd of fainting goats (an American breed known for falling over when startled) and occasional friendly ghost sightings. The night we dined there, a a beautiful rainbow stretched over the treetops as our bartender, Cindy, assured us, "I might not remember your names but I promise to remember your drinks!" 
We gave Pinewood bonus points for being conscientious of a green planet. They use paper straws, the fainting goats help with their compost, and they provide biodegradable and compostable products. All that and the sunset rainbows are, as Ma Bartels would say, "Awesome."  
Another ninety minutes north, Minocqua's Norwood Pines felt like traveling back in time, thanks to its well-preserved 1930s decor. We turned into the tree-wrapped parking lot as the sun set behind the trees, catching view of people dining outdoors.  
Once inside, the bar opened up to the right, where locals and visitors waited for their tables with a pre-supper beverage, usually an old fashioned. Norwood's cracker game offered a sleigh of oyster crackers, garlic and sesame breadsticks, buttery salad wafers and Ritz crackers — "the food before the food," as comedian Jim Gaffigan says, even before the warm bread rolls arrived.  My 12-ounce Angus ribeye was cooked to a juicy medium rare, served with sautéed mushrooms and wild rice pilaf. I paired it with a toothsome, peppery malbec.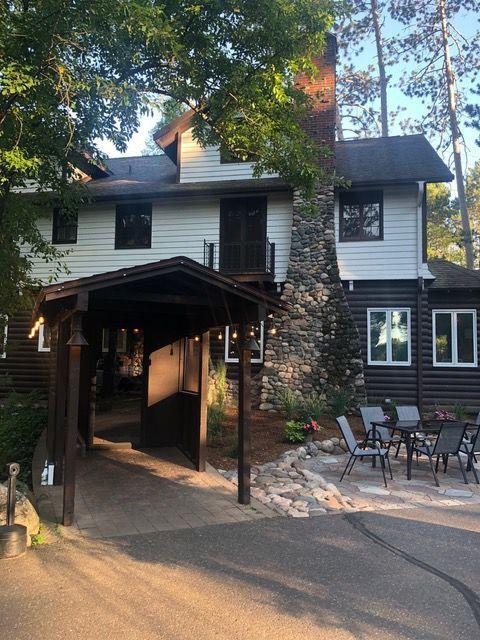 Another few miles north, I found myself on Fish Fry Friday at Northfork Fin & Filet in Arbor Vitae. This modern-day supper club offering a bevy of fish options beyond the obligatory fry, including almond-encrusted haddock and lobster mac and cheese.  
Northfork's fish fry itself consisted of deep-fried haddock or a half-pound of perch, delectable fishes with meaty profiles. The perfectly browned haddock was served with a side of citrus-forward coleslaw, beans, tartar sauce and chips. And it arrived on a fake newspaper clipping from "The American Times," with headlines like "First American Woman In Space."  
The standout cocktail at Northfork was a blood orange old fashioned with rye whiskey, which elevated the spice profile of the drink. If you have always opted for a sweeter old fashioned with brandy or bourbon, give rye a try. Rye offers similar characteristics to bourbon, like vanilla, maple and honeyed angles thanks to the oak-aging process, but with more spice and less sweetness. It allows the cocktail to stand up a little straighter. 
As I watched couples and families come into the Northfork, Jimmy Buffett's "Come Monday" started playing, taking me right back to teenage summers in the Dells. I asked the bartender about the music.
"We play Jimmy Buffet Radio all the time," he said, his voice a bit reserved. 
"Yeah!" he said, suddenly excited.
I've been back in Wisconsin for just over a year, most of which I spent battling through the pandemic with everyone else. It was nice to see the people back out and about at our treasured supper clubs, one of the benchmarks that makes Wisconsin special. 
I am only surprised that someone hasn't recorded a new version of "Cheeseburger In Paradise" as "Friday Fish Fry in Paradise."
Share your opinion on this topic by sending a letter to the editor to tctvoice@madison.com. Include your full name, hometown and phone number. Your name and town will be published. The phone number is for verification purposes only. Please keep your letter to 250 words or less.