After Memorial Day weekend, Brocach Irish Pub downtown will close its doors for a few months for a head-to-toe makeover. 
The plan is that by Aug. 1, it can open again with a new look and a new menu designed to better fit the Capitol Square's evolving dining scene. 
"The idea is to move gently away from the more antique, traditional, old world Irish pub to more of a contemporary Irish pub," said Don Gautreau, one of Brocach's owners. "People want open spaces, a lighter and a brighter feel."
Brocach's last day open will be May 29. The remodel is being led by University of Wisconsin-Madison graduate Eric Heid, a designer who specializes in restaurant and bar design. He recently moved back to Madison after working in the Bay Area, and is also working with Sardine on a remodel there.
The renovation is set to involve a new facade for the outside of the building as well as a re-thinking of the interior. 
"The spirit and culture of the place, about being welcoming and warm, that's not going to change," said Gautreau.
Instead of "small spaces, segmentation, dark finishes and dim lighting," the new design will feature "a clean and simple look, updated contemporary fireplaces, booths for small and big groups." 
The upstairs lounge space is set to become a "whiskey den," with a selection of whiskies from around the world. The dining side will be expanded and updated to accommodate larger groups for private parties and meetings. Currently it's free to reserve Brocach's upstairs space; the business has not finalized a reservation policy yet for after the renovation.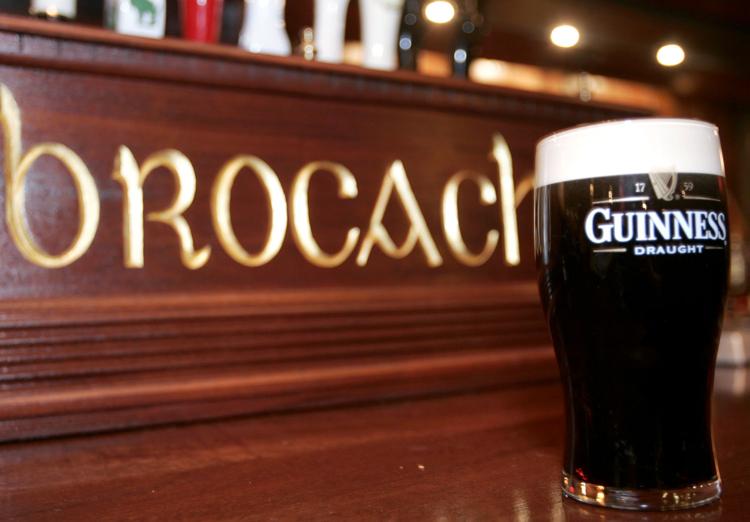 The menu will change as well. Chef Kate Magee, currently the pastry chef at Julep, worked in Chicago for most of her career. She will be bringing a "simple, real" philosophy to the menu, Gautreau said, which will be developed over the next few months. 
"We'll offer many of the same great Irish classics," Gautreau said, like shepherd's pie, fish and chips and bangers and mash. But "Kate will have a lot of creative license there."  
Brocach Irish Pub and Restaurant takes its name from the Gaelic word for badger. The first Brocach opened in 12 years ago, co-owned by Chicago ex-pat Cliff McDonald, Don Gautreau and Brad Bailey (who left a year after opening). It took over the space that had been Badger Candy Kitchen and E.W. Parker Jewelers. 
By November 2004, Cap Times freelancer Mike Muckian named the pub "the best" among "a groundswell of Irish-style pubs that have opened in Madison this year," adding that the restaurant had "attracted a hearty crowd" for both the food and bartenders' ability to pour a perfect pint of Guinness.
A Milwaukee location opened three years later in late 2007 and ran for seven years. It closed in 2014. A Monroe Street location opened in 2011. The chef there is Taylor Jacque; the menus for each Brocach will not be the same. 
The current owners of Brocach are Cliff and Shanna McDonald, Don and Melanie Gautreau, Andy Drobac and Rich McDonald. 
"If you go to New York, Boston, even Dublin, Irish pubs are changing," said Gautreau. "They don't look like Grandma's parlor any longer. They look urban, a little bit cooler, a little bit sleeker, more contemporary."