Considered one way, Big Mouth Pasta's fresh ravioli traveled more than 12,000 miles to get to a Madison plate.
Big Mouth Pasta, a new company launched a few months ago by Kelly and Damián Messori, makes pasta using a technique born in Naples, Italy and translated over decades by an Argentine grandmother.
"With Argentina people usually think of meat because barbecues there are so big and everyone eats meat," said Kelly Messori. "But really the three main food groups are meat, pasta and pizza.
"That's because there are so many Italian immigrants. There are fresh pasta shops on every street corner."
Now, the Messoris are bringing Argentine pasta to Wisconsin. The first pop-up will be at Amilinda in Milwaukee on Sunday, with a second in Madison on Monday, Sept. 18 at La Kitchenette on Williamson Street.
The four-course meal in Madison will have one $35 seating, with optional French wine pairings set by La Kitchenette and a dessert of dulce de leche flan.
"We created Big Mouth Pasta to continue this tradition of Argentine pasta," said Kelly Messori, who grew up in Mayville and married Damián Messori three years ago.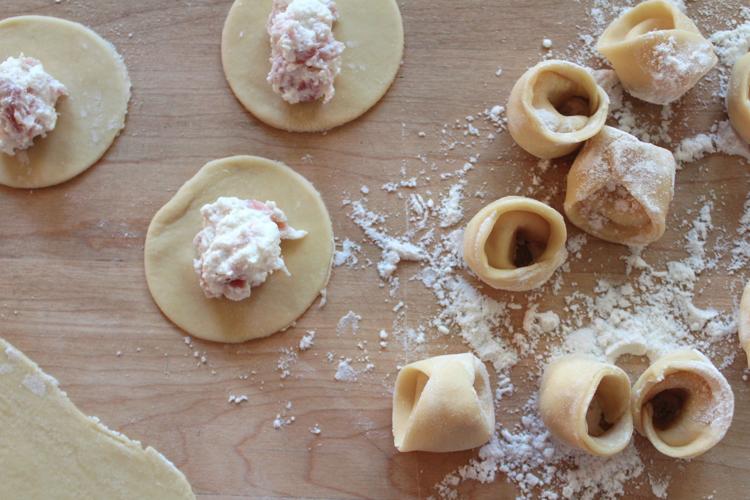 Kelly Messori trained as a pastry chef in Paris before moving to Argentina, where she met Damián. Damián's grandmother made pasta when he was growing up.
Though Kelly initially found fresh pasta "complicated and mysterious," when Damián gave her his grandmother's ancient machine, she dove in.
"With dough in general, you have to use the most fresh and the best quality ingredients possible to start with," she said. "Some people put salt in their pasta, an egg or egg yolk, different types of flour.
"We have plans to start using either freshly milled flour from Wisconsin or milling our own flour at some point."
For carb lovers, much of Big Mouth's pasta will look familiar, with shapes like curled tortellini and ridged garganelli as well as ravioli and gnocchi. What makes it Argentine are other ingredients: Malbec wine, for example, on braised short ribs.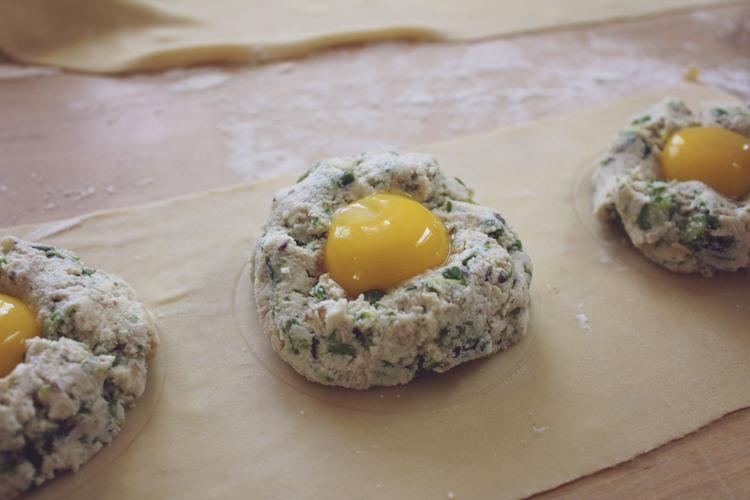 Sorrentinos, a large version of ravioli, are traditionally stuffed with ham and cheese in Argentina. Big Mouth's version involves prosciutto, ricotta, spinach and romesco sauce. (Madison's menu is not set yet, but will likely include one of these.)
Kelly Messori is excited to incorporate some fresh Wisconsin produce, like ground cherries from the Dane County Farmers' Market. For fall, she wants to do a dish with apples and blood sausage made by Conscious Carnivore.
"I never made pasta growing up," she said. "Every woman in my family is huge on cookies and pies; that's why I went into the pastry side of things."
In the long term, the Messoris would like to turn Big Mouth into a brick and mortar spot where they can sell their fresh pasta for folks to take home, as well as serve sit down meals with wine.
In the meantime, they're planning more pop-ups to introduce people to the idea of Argentine pasta.
"Americans are used to eating typical Italian pasta that's focused on the regional traditions," Kelly Messori said. "I have a little bit more liberty. I'm not doing Italian pasta. I'm doing ... what I know from Wisconsin and from France and what my husband knows from Argentina.
"It's a little crazy but it's also exciting because there's a lot of possibility."