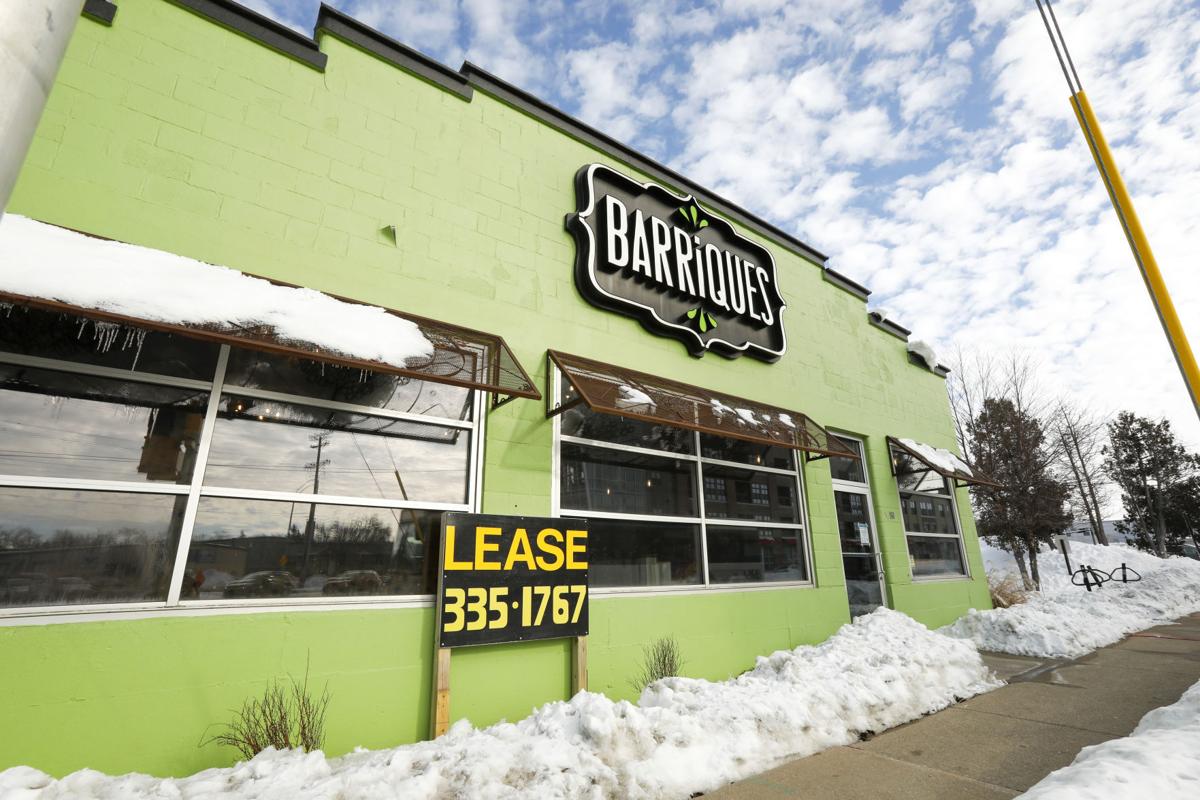 Barriques on Park Street closed permanently on Dec. 24, 2020. Owner Matt Weygandt said the closure may have happened even without the COVID-19 pandemic, and does not affect the business's seven other area locations.
"We look at them each individually," said Weygandt, who co-owns Barriques with Finn Berge. "Every time we have a lease getting ready to come due, we have to ask if it's worth continuing to spend time and money in that location. We look at what our business might be like in the next three to five years.
"The hurdle rate is higher with COVID, but we might have made the same decision with or without what's going on."
Barriques on Park Street opened in 2011. It was the sixth location of the wine shop and cafe, which also has locations in Middleton, on Atwood Avenue, downtown on West Washington Avenue and on the near west. Barriques opened its first wine shop (Barriques Wine Cave) on Monroe Street in 1998 and added coffee and food service several years later.
One major reason Berge and Weygandt were interested in the Park Street location was to roast coffee there. Barriques is vertically integrated in several ways, making its own bakery and food products in its Fitchburg kitchen and roasting its own beans.
In 2016, though, neighbors in Bay Creek pushed a decision by the city to deny a conditional use permit to roast coffee on Park Street. Barriques now roasts for its cafes at a warehouse off Milwaukee Street.
"We would have had to move anyway," Weygandt said. "We're twice the size, from a pounds of coffee perspective, than we were back then. We would have moved regardless."
Much of the reclaimed barn wood and metal art made by Erika Koivunen remains onsite at 961 S. Park St. Meanwhile, Grace Coffee Company announced Wednesday that it plans to open its fifth location in less than two years at the Peloton Residences at the intersection of Park Street and Fish Hatchery Road. That estimated open date is May 2021.
Weygandt said that wine, beer and spirits business has been steady throughout the pandemic. The rest of the business is suffering like all other food service businesses during COVID. They're operating with less than half of their usual staff, with reduced hours.
All of the Barriques are currently closed for indoor dining. Weygandt said the West Washington location (127 W. Washington, in the old Lorraine Hotel) will open at less than 25% indoor capacity. Others will likely follow through the month of February.
"We want to leverage what we do well," Weygandt said. "We do coffee well. We will continue to look for ways to do more with roasting coffee, to get into other places like grocery stores, offices and other cafes.
"There's always more opportunity there, but anything you do right now is — you just have to be very careful. As much as I feel like there's light at the end of the tunnel, you don't want to get extended over your skis. There's not room for error right now."