Jose Vicente Zecua Mendez spent more than a decade washing dishes and doing factory work around Madison. When he got the chance to pursue a career in food, he grabbed it. 
In 2008, 12 years after leaving the Mexican state of Puebla as an 18-year-old, Zecua headed to Los Angeles. There his aunt and uncle ran a lonchera, or food truck. He spent three years in the streetside kitchen, making everything from tacos and quesadillas to burritos and cemita sandwiches.
Five years later, Zecua saw a downtown Madison restaurant for sale: A La Brasa, a Broom Street spot that had drawn praise for its Peruvian lunch fare. Zecua bought the place and turned it toward the cuisine he knew best, renaming it A La Brasa Mexican Grill. 
A La Brasa's range of dishes from enchiladas to steak has done well with the local crowd of students, downtown residents and office workers, said Zecua. He does the cooking himself.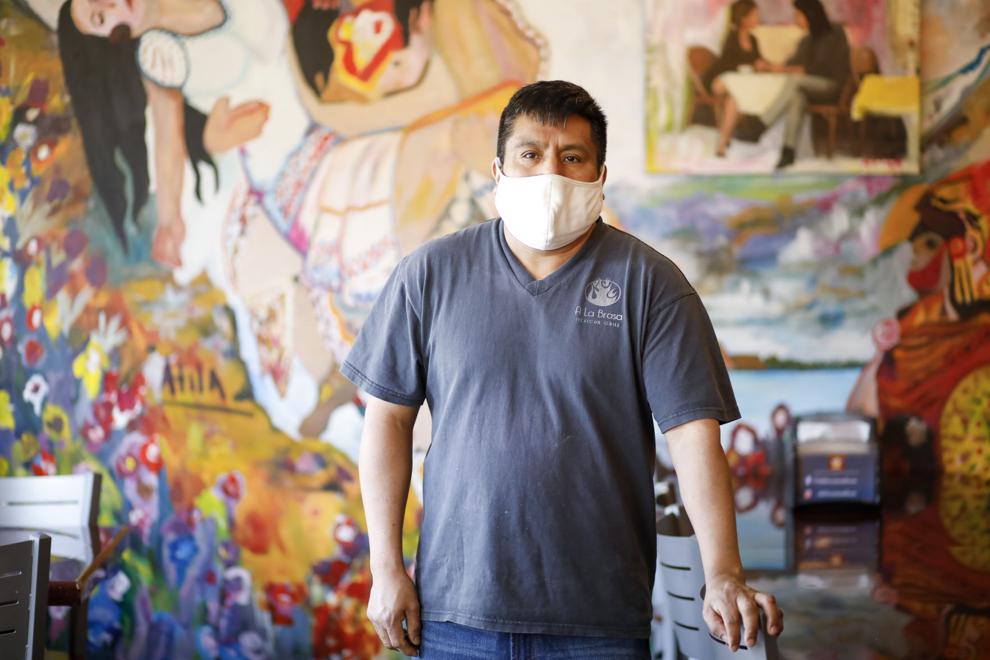 Especially popular are the chimichangas ($10.99), quesadillas ($9.99), enchiladas ($10.49-$11.99) and a cheesy fajita-like dish called alambre ($13.99). The menu also includes lesser known items like huaraches (thick tortillas topped with beans, cheese, lettuce, sour cream and meat) and memelas (fresh tortillas smothered in salsa).
Zecua likes to cook Puebla classics like mole ($11.99) and cemitas ($10.49), which the restaurant's menu calls "the Sandwich of Puebla." That sandwich — stuffed with avocado, stringy Oaxacan cheese, chipotle chiles, onions and either beef Milanese or breaded chicken — is Zecua's favorite, but it doesn't sell well. He thinks that's because his downtown clientele tends to be unfamiliar with Mexican sandwiches. 
"Me, my food is the cemita," Zecua said. It's what he orders at every Mexican restaurant, including a place in Chicago that he visits once or twice a month. "I have to try them in different places to see how they prepare them and how they turn out, to improve my own product."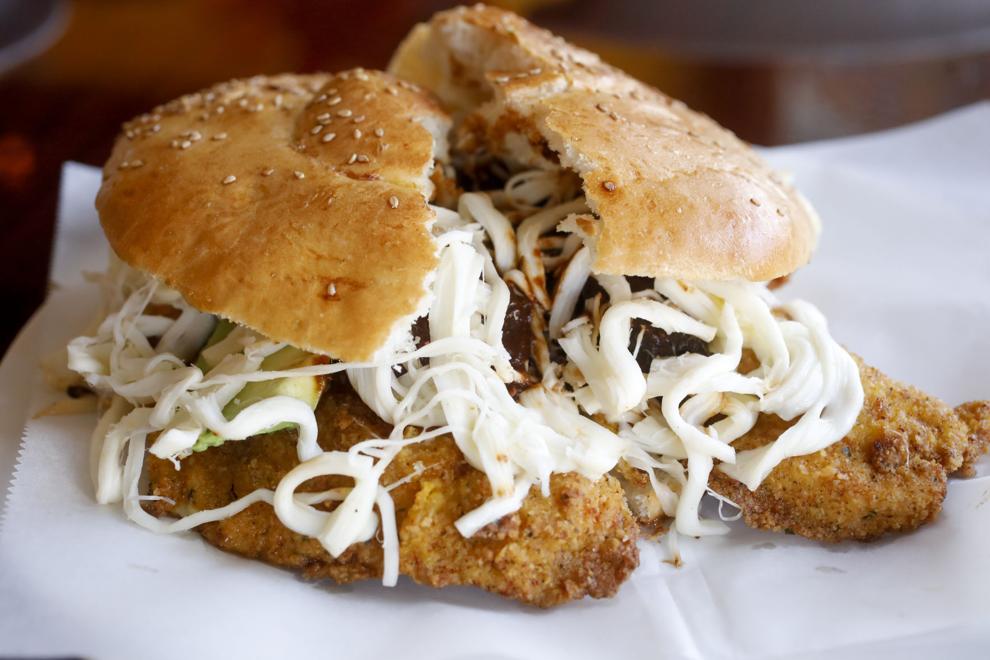 The menu remains the same as before the pandemic, Zecua said. "The restaurant's been in business for seven years, so now people know it," he added. "The pandemic did affect me a bit, but we get plenty of takeout orders. The people have supported me through takeout."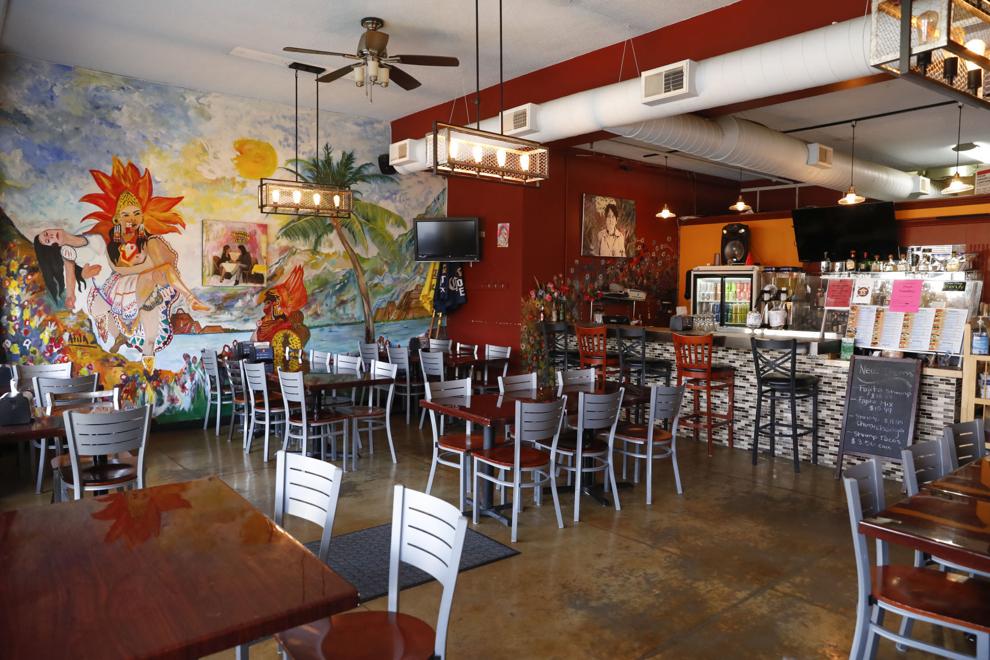 Customers who visit in person, whether for takeout or dine-in, can check out a dining room mural depicting the legend of Popocatépetl and Iztaccíhuatl, two young lovers who were tragically parted. Aztec mythology goes that when young warrior Popocatépetl returned from war to find that his betrothed had died of a broken heart, the gods covered the pair in snow and transformed them into mountains of the same name, which sit at the border of Puebla. A friend of Zecua's painted in the mural in 2015.
"They represent the Natives," Zecua said. "They represent Mexicans. I got the idea, I liked it, and I did it."
Those looking for a group dining experience can book tables for six to eight people for Fridays and Saturdays, Zecua said. For now, he can accommodate up to five parties at time. When the snowy season is over, he's looking forward to hauling out the patio tables. 
Though his current menu seems to please his mostly American diners, he's considering expanding his offerings. 
"I'm downtown, and people look more for things like hamburgers," he said, so he's started learning the finer points of the signature American food. "I've studied it but I really haven't put it into practice.
"I know a lot of people would say, 'Why are you going to make hamburgers when every restaurant has them?'" Zecua added. "But it's not the same flavor. The flavor is different, and people are going to go where they like it best."
Share your opinion on this topic by sending a letter to the editor to tctvoice@madison.com. Include your full name, hometown and phone number. Your name and town will be published. The phone number is for verification purposes only. Please keep your letter to 250 words or less.