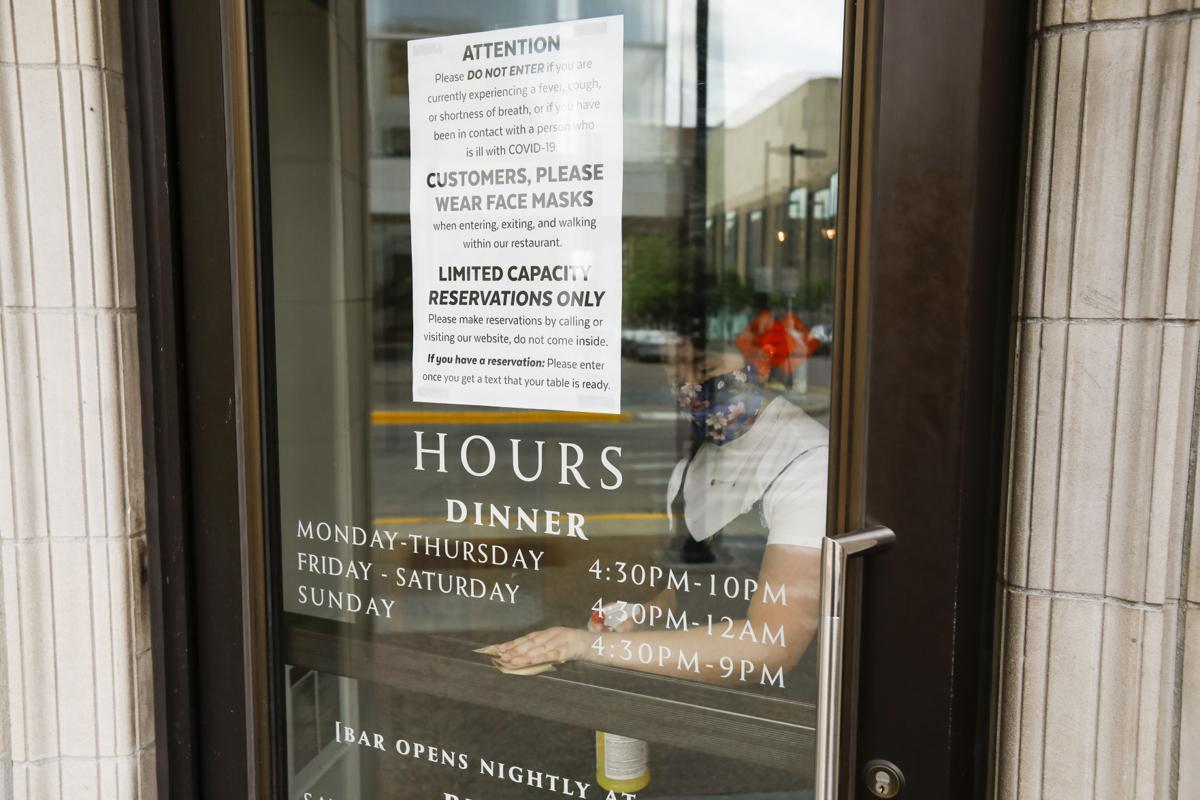 To hear some restaurateurs tell it, the problem with COVID safety in restaurants is not about masks. It's about messaging. 
"There's still a lack of confidence," said Craig Culver, co-founder and retired CEO of Culver's, a Wisconsin-based fast food franchise with 796 locations nationally.
"If you go by our restaurants, you'll see the drive-thrus packed, sometimes out into the roads and highways. But slowly but surely, as we open the dining rooms, I believe we'll start seeing people come back in again."
Culver spoke Tuesday night on a panel hosted by the Wisconsin Alumni Association. Broadcast on YouTube, the discussion also featured two other University of Wisconsin-Madison alumni: Gabriel Stulman, a restaurateur in New York City, and Caitlin Suemnicht, chief operating officer of Food Fight Restaurant Group.
Associate professor of economics Kim Ruhl kicked off the event with data about the national impact of COVID-19 on the restaurant industry. He cited a Marquette University Law School poll from just before the presidential election in October 2020. At the time, 47% of 806 voters surveyed by phone said they were "uncomfortable" eating inside a restaurant.
"As the government starts to lift capacity restrictions, there's still public sentiment that has to come around as well," Ruhl said. As restaurants return, this will be "a significant long-term challenge."
"Restaurants are used to safety protocols," said Suemnicht. "We have the health department come in on a regular basis.
"We are taking precautions, but there is going to have to be customer confidence growth over weeks, months, maybe even a year."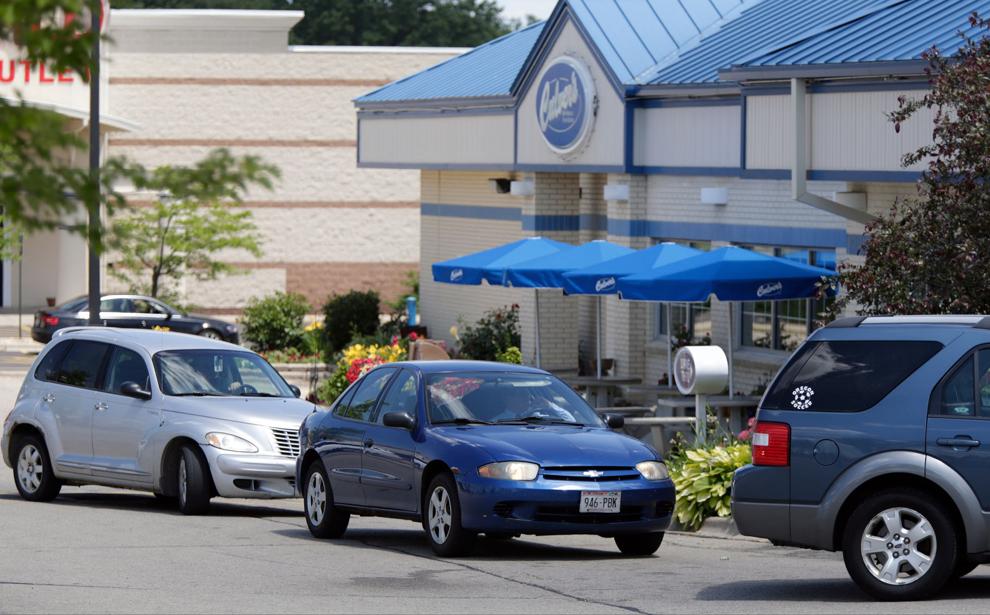 To begin Tuesday night's discussion, Ruhl outlined widely observable national trends from the past year. He tracked the shift from dining out to eating at home, furloughs and layoffs among the "accommodation and food service" industries, and the significant chunk of those same businesses that got Paycheck Protection Program loans.
Accommodation and food services businesses were the fifth largest recipient of PPP funds, Ruhl said, about 10% of the total given out. But PPP was flawed. With caps on indoor dining capacity, PPP didn't help restaurants like it did some other industries.
"One of the problems with PPP is it's a loan," Ruhl said. "Restaurants are going to come out of this with significantly worsened balance sheets."
From Stulman's perspective, local, state and national government "utterly failed" independent restaurants at every turn. In March 2020, Stulman's New York City-based Happy Cooking Hospitality had nine restaurants and some 300 employees. At first, the pandemic closed them all.
Three of those restaurants have reopened, and one hopes to reopen soon. Five have permanently closed. The past year has been a series of "legal, financial and concept adjustments," Stulman said.  
"In our industry, we don't have the kind of jobs we can do from home," Stulman said. "We immediately made up a massive portion of unemployment. You can't work remotely and be a bartender, a dishwasher or prep cook."
Ruhl noted that restaurants that shifted to takeout and delivery reclaimed only 30% of dine-in income. Stulman said in New York, that estimate sounded high. He maintained that restaurants need a targeted bailout, similar to what the U.S. did for the auto industry, airlines and even cruise ships.
"Sure, this new grant program will provide resources," Stulman said, referring to $25 billion in grants (down from $120 billion) earmarked for restaurants in the COVID-19 relief bill.
"But it's a drop in the bucket, and it's late. Had the need for this been recognized early on, maybe I wouldn't have closed five businesses."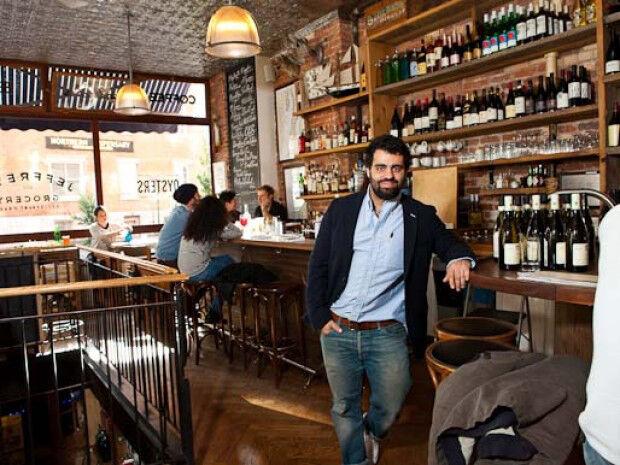 From her position at Food Fight, Suemnicht spoke to the stress of transitioning to online carryout platforms, new partnerships, drink kits, meal kits and more while working with a 75% reduction in Food Fight's workforce over 20 restaurants.
A combination of capacity caps and "customer reluctance to dine indoors" meant that for Food Fight, "most of our business models simply don't work," Suemnicht said.
"When we're making projections … for a potential new restaurant, we had never considered a scenario when we would only be able to seat people six feet apart at a 25% capacity cap," she said. "Our projections are always based on several turns of reservations, a bustling restaurant filled with large groups of friends and family eating and drinking."
Culver sounded apologetic as he shared how well quick service restaurants, built for consistency, efficiency and speed, fared in 2020. Culver's grew by 50 restaurants. In 2020 they were up 4% in sales.
"I almost feel bad even sharing it," Culver said. "We had a good year."
For Culver's, challenges included supply chain management and quickly upgrading online ordering, which just 19 locations had in place pre-pandemic. Culver's got PPP but, Culver said, "the next day we gave it back. We were doing fine. I felt guilty about taking it."
Though Culver's is flourishing, the former executive opposes a $15 federal minimum wage, arguing that states should be able to set lower levels. Culver's hires teens, Culver said. Franchisees should be able to pay them less.
Stulman respectfully disagreed. "$15 an hour is $31,000 a year, pre-tax," he said, adding that employee age shouldn't matter if the job is the same.
As vaccines slowly roll out to staff and diners, all of the restaurateurs sounded optimistic, some more cautiously than others, about welcoming guests back in to full dining rooms.
Those guests, of course, can be both a solution and a problem. One recent Food & Wine article by Khushbu Shah, "The Customer Is Not Always Right," observes that diners seeking normalcy don't like how restaurant safety measures draw attention to the pandemic. (The worst offenders earn the epithet "mask-holes.")
Culver insisted "it's very safe to eat in the restaurant."
"We go out to dine all the time, we've been doing it most of the year," Culver said. "And of course I got COVID too at one point! (But) food safety, in the restaurants, our whole industry does such a good job with that."
Stulman agreed there. Earlier that day, he'd gotten his second dose of the Pfizer vaccine. He estimated 95% of Happy Cooking's current staff have gotten their first dose. His restaurants have new filtration systems, physical barriers, one-touch menus, hand sanitizer "everywhere" and mask requirements.
"When you shut down restaurants, it's not like people are going to stay home. They go to their friend's, who didn't disinfect their kitchen, isn't wearing a mask, isn't following social protocols," Stulman said. "If we follow the statistics and address it properly, that dining in restaurants is a safe thing, that will add to the comfort level.
"I think we're doing the exact opposite. We're making people fearful about the spread in restaurants."